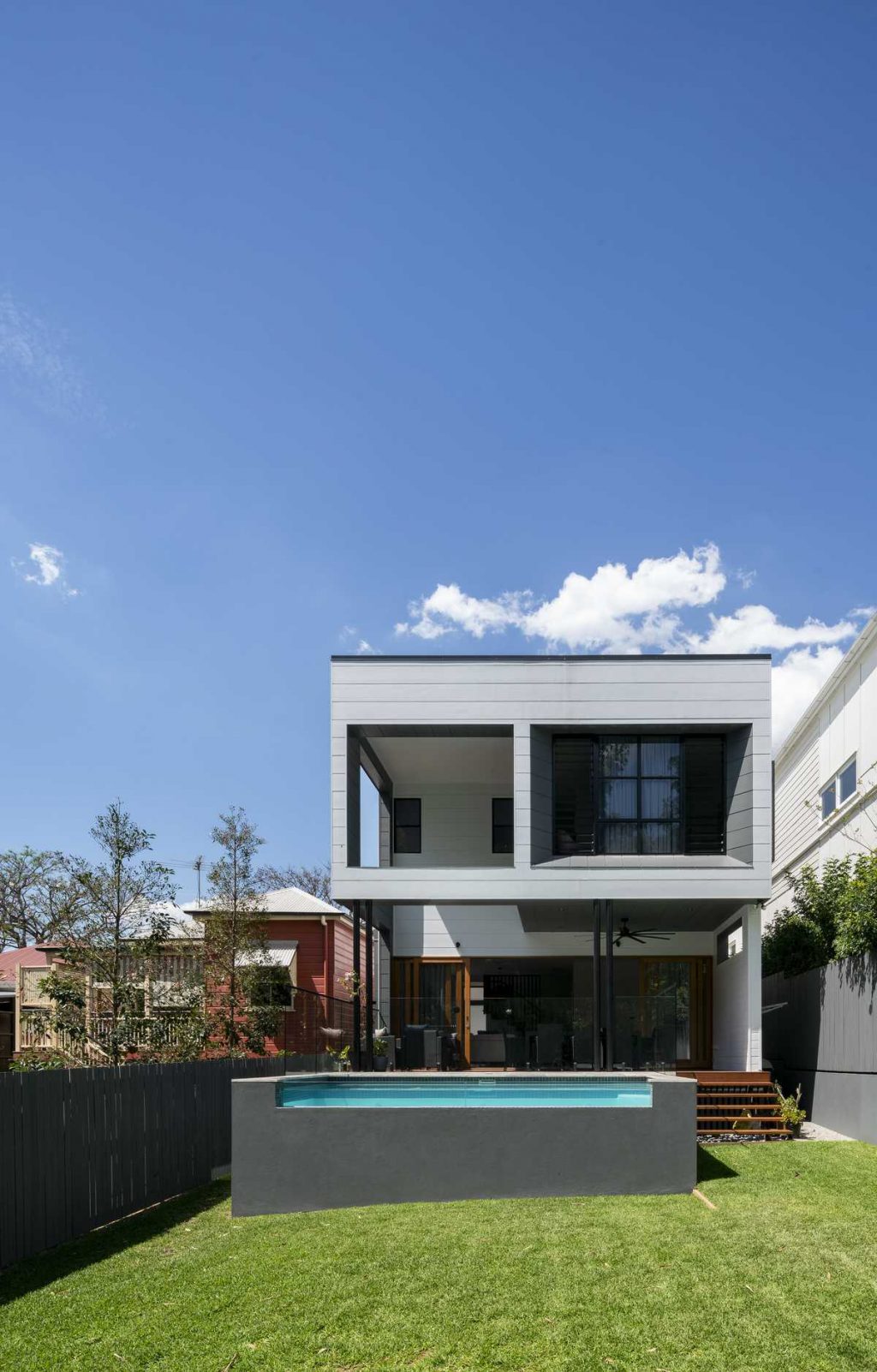 Small workers cottage renovation in Paddington by Studio 15b
---
Starting life as a small workers cottage on a sloping site at Paddington, Brisbane – this home was in desperate need of some TLC. Studio 15b clients wanted to take the big step of moving closer to the city after spending many years in the suburbs. Their brief was to create a home that included spaces for themselves and their older children. They also wanted a connection between the house and the outdoors with space for entertaining.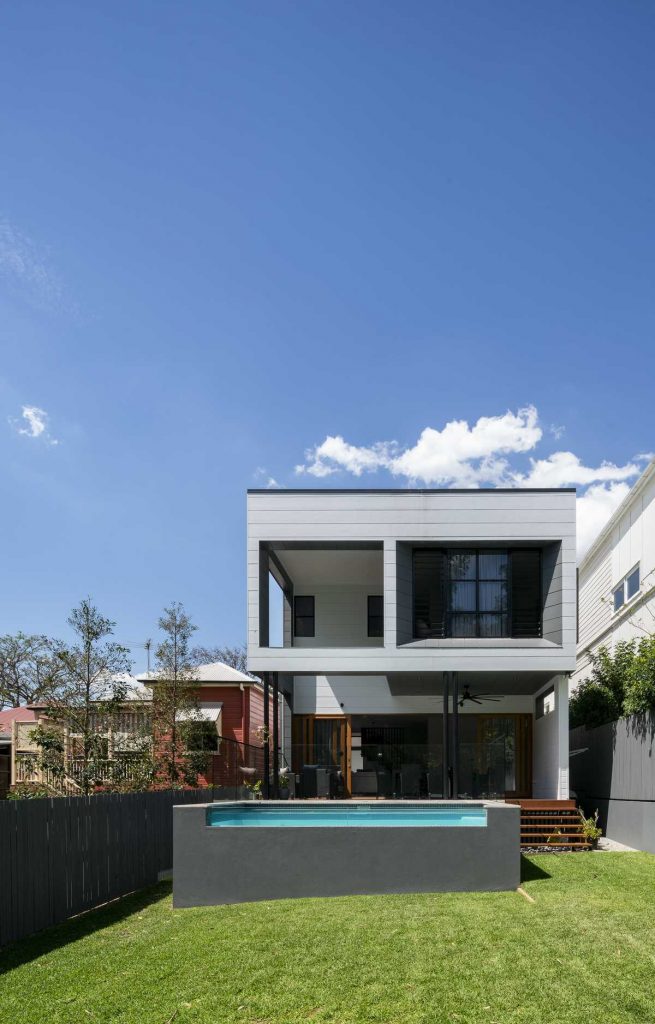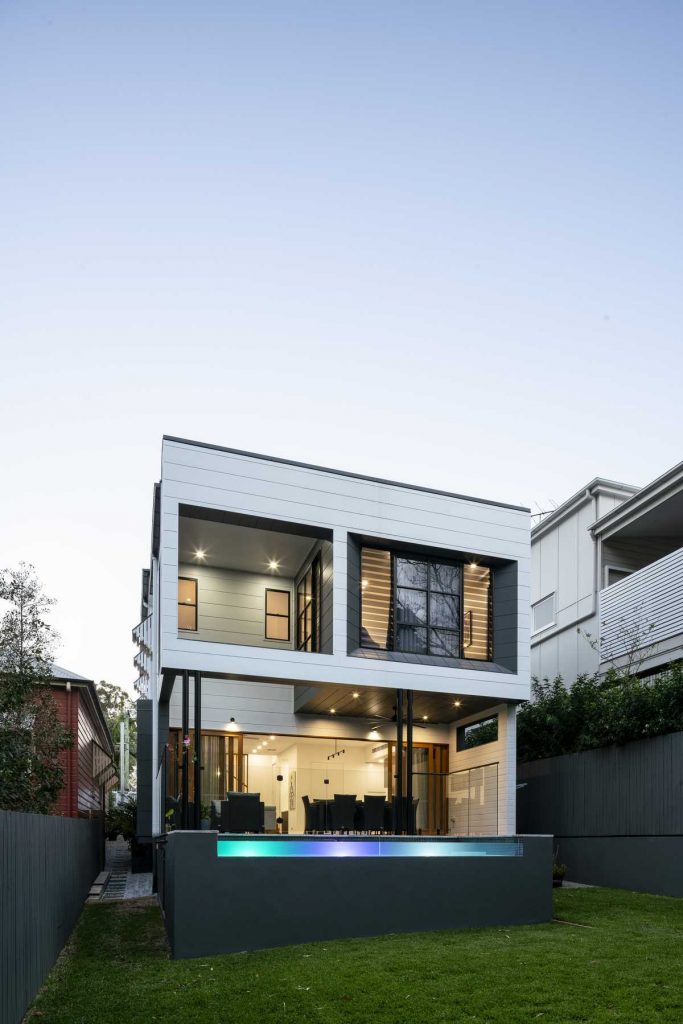 From the street, the design of this home sits seamlessly within its context. But at the same time, it incorporates the modern necessities such as a double garage and an inviting entry. The rear, however, is a modern reinvention with a unique, bold sloping window frame. The architects fully opened the home to the rear treed view. They did this with a double volume space that you can see from the main bedroom suite.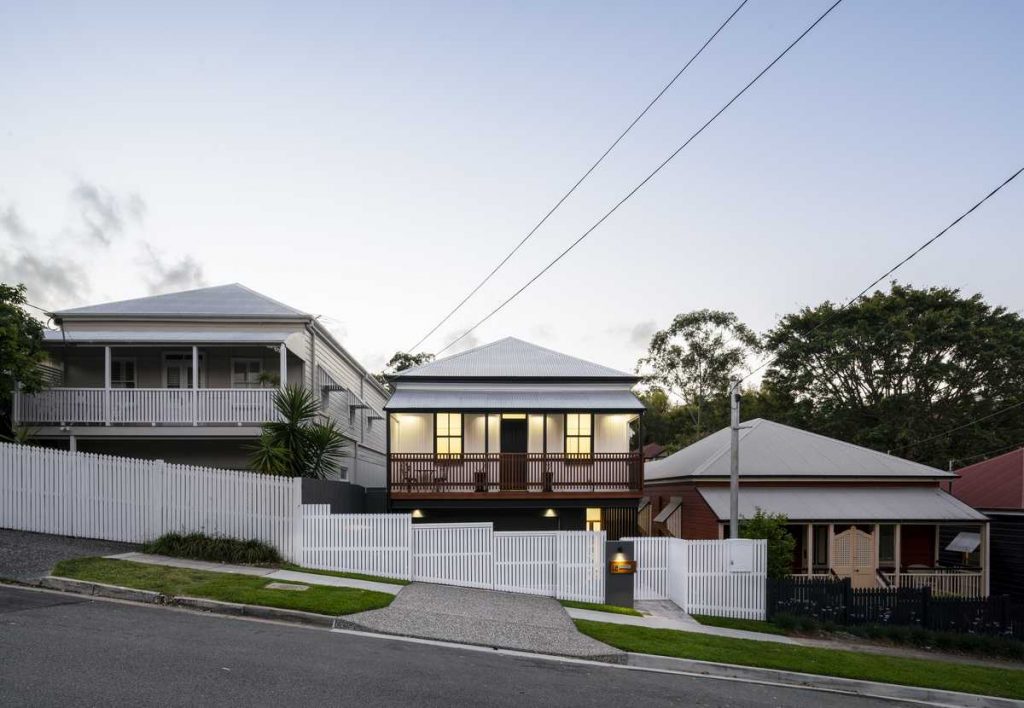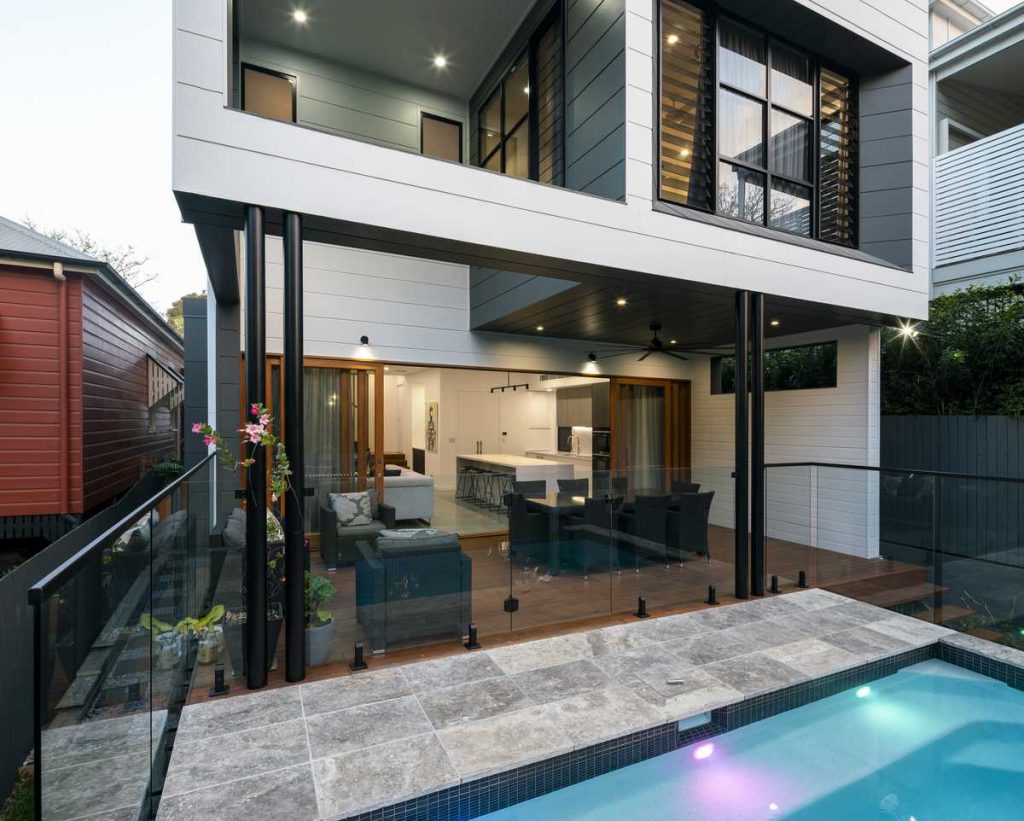 It was essential to keep on budget by not allowing the size of the home to get excessive. Studio 15b has worked hard on the planning to ensure there is minimal wasted space. For example, they designed the new internal stair to sit over the garage space which assisted in keeping the planning compact, while giving space to entertaining areas. The stairs are a focal point of the open-plan living zone. The black painted steel zig-zag stringer gives the stair its quirky feel. It sits within the mostly bright white interiors.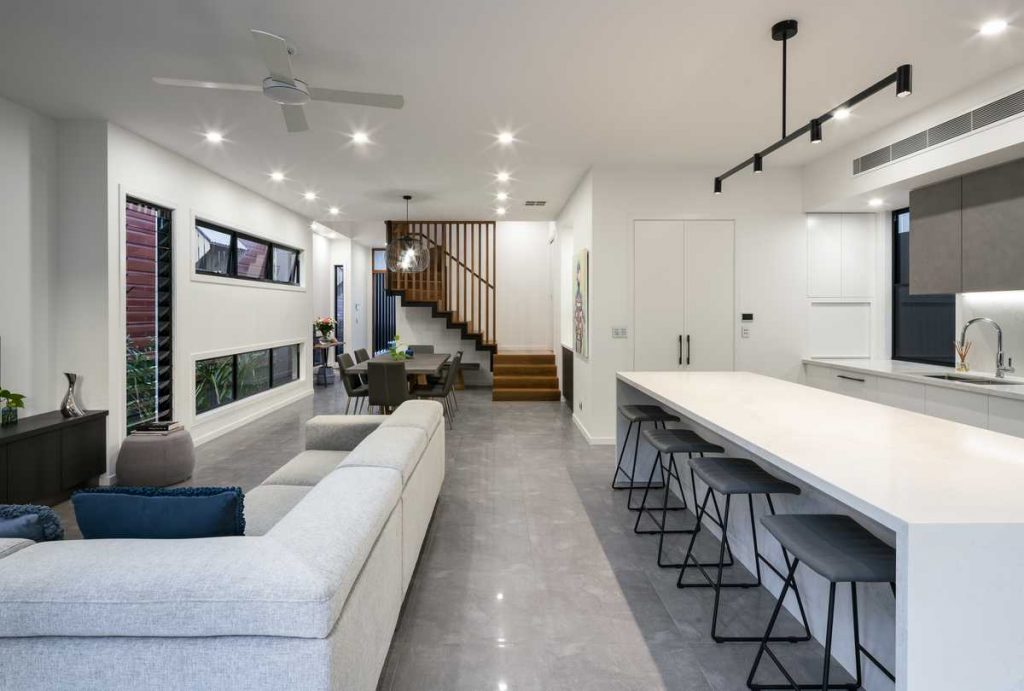 The large timber rear sliding doors open the home to the outdoor living and clear plunge pool, which is perfect on a summer's day.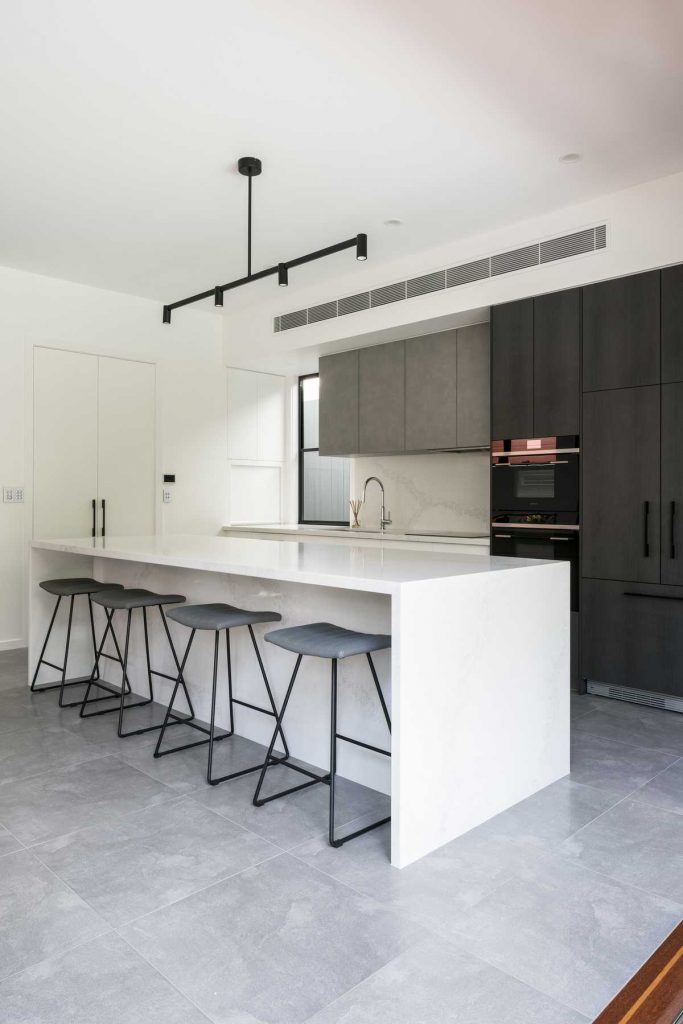 Photography by Angus Martin