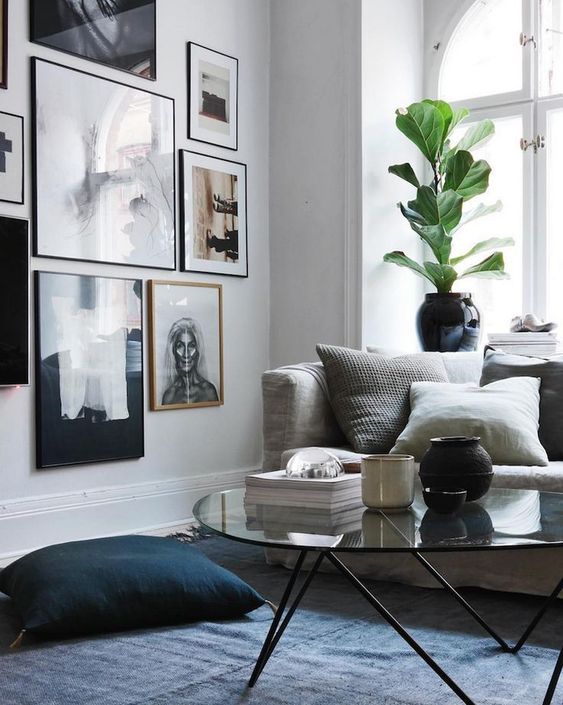 Smart Ways To Increase The Value Of Your Property
---
Owning a property is a big achievement in today's society. Due to the fact that the cost of living in constantly increasing, it is more and more difficult to save money to purchase a property. However, it doesn't matter how long it takes to save, nor does not matter how large or small it is, as long as you have a place to call home. The good thing to remember is the fact that these days you can take advantage of some smart tricks to increase the resale value of your property once you own somewhere special. The idea is to be smart when doing so, and you don't even need a big sum of money to start with; the most important aspects are taste, a bit of time and professional help.
Although there are elements that you can complete on your own, such as painting the fence or replacing the garden furniture, there are some aspects that require a professional's point of view. For example, if you're juggling with the idea of adding another room to your home or remodeling a certain part of the house, you need to consult a company that provides these services. Whether you need more room in your home or want to increase its value so that you can sell it later, these proven ways might come in handy.
Clean it Up
This is one of the most practical and obvious tips. No matter if you want to sell your home or you just want to make it a bit more comfortable and welcoming, you need to tackle the clutter in your living space. Cleanliness always sells. No one says that you need to transform your home into a spotless showroom, but you need to make an effort to keep it clean and tidy. The main areas that you need to concentrate on are the bathroom, windows, and curtains. Cleaning and de-cluttering help simplify your life and makes you enjoy living in your "brand new" property even more. This is such a great tip because you don't even have to spend any money to get an excellent result!
Tackle One Room at a Time
Although it might be tempting to remodel your whole home at once, it is important to keep in mind that this is not the best idea. First and foremost, you will need a lot of money to achieve that. Secondly, you might need professional help when doing so. The good news is that these days there are many companies who offer full-service bespoke home remodeling services. Seeing as this kind of project takes a bit of investment and thinking, it is always wise to consult a team of professionals. When doing so, you'll get advice on how you can transform your kitchen, bathroom or how you can add a new room to your home. Keep it simple and practical, and don't forget to focus on the most relevant areas of your home, keeping your needs in mind.
Add Sense and Style
Both of these aspects play an important role when increasing the resale value of a property. You might need a new kitchen faucet, but a new curtain would completely transform the feel of the living room. You don't have to sacrifice decor to make certain improvements in your home. The whole idea is to do a bit of planning beforehand. A good way of simplifying this task is by putting together two lists, one for upgrading for your needs and one for upgrading the home value. Replacing doors, lighting and faucets are home upgrades, while replacing your sofa or artwork are upgrades for you. Last but not least, if you find a way to stick to a single upgrade a month, you will avoid breaking the bank.
Enhance Your Curb Appeal
The way a home looks from the outside is very important, as it is very well known that first impressions matter a lot, especially when it comes to selling a home. Potential buyers will make an impression as soon as they drive up to your property. Therefore, you might want to replace a broken mailbox, trim the bushes, clean the windows and maybe even consider a quick paint job for your front door. Sometimes it is enough to add a few potted flowers. You need to make your home welcoming and attractive. For a fresh perspective, walk across the street and take a look at it. You could even take a few pictures and compare them to some of the homes that inspire you to improve the appearance of your property.
Let in the Light
Lighting is an important element to any home. With the help of lighting, you can create the perfect atmosphere and enhance the home appeal. Focus on letting in as much natural light as possible. Moving around furniture can do the trick in some cases. If you're working with a small budget and you don't have the necessary capital for a skylight, you might want to consider a sun tube. They are a fun way to let in natural light, looking great during the day and even more charming at night. At the same time, you need to make sure that all the windows open and that lights work in every single room.
The Floor is Important
Although this might not be relevant for a lot of people, you need to have a look at what's under your feet. The materials that you're standing on make a big difference. According to real estate pros, they are a good place for investment. You need to be smart when doing that as a few well-placed nails can get rid of the annoying squeaking. Some other small projects that you might want to consider are getting rid of the old carpeting or patching deteriorated flooring. Nonetheless, there are cases when replacing the floor is needed. When doing so, you need to consider the rest of the design, as you don't want any clashing elements in there. Keep it simple but impactful.
In conclusion, when it comes to increasing the value of a property, the whole idea is to make smart investments. Consider professional help when necessary and don't get distracted by trends.