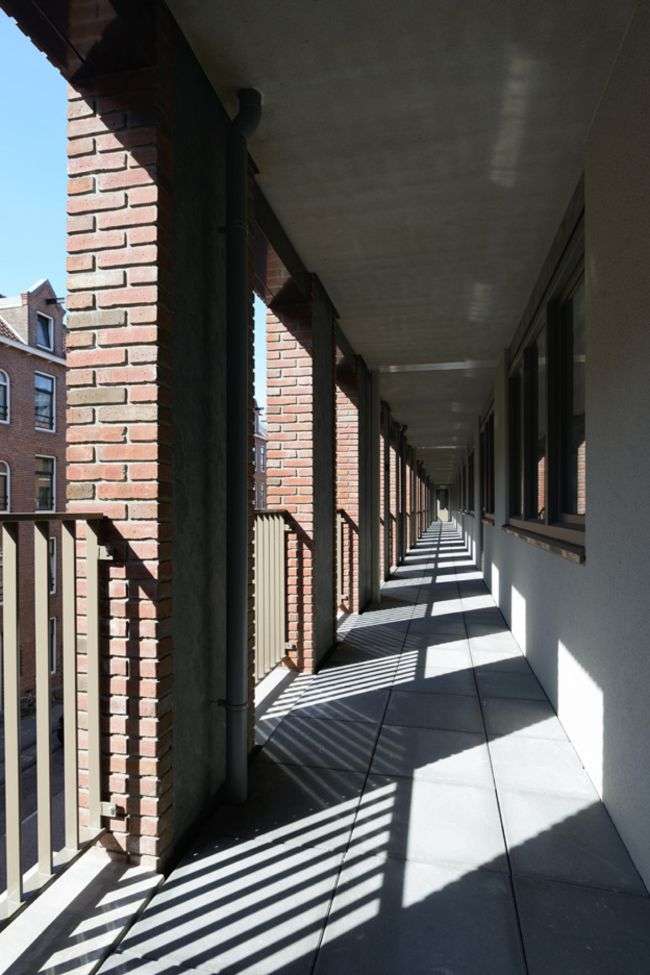 Social Housing Block by M3H Architects
---
In the past twenty years, the Indische Buurt in Amsterdam has been radically renovated. From a poorly maintained neighborhood to a lively residential area. Streets and squares were given a facelift, and thousands of homes were refurbished or replaced. Yet the social character that makes this neighborhood unique has not been lost. This character reflects in the new Soenda residential building of M3H, where interaction is the most important.
Housing blocks are often designed purely for private use and are hidden from the street. With the Soenda block, it is the opposite. In the design, the focus is on making contact with the street and the neighborhood.
Soenda consists entirely of social housing. In total block has 130 homes. The renovated Indische Buurt also remains accessible to various types of incomes.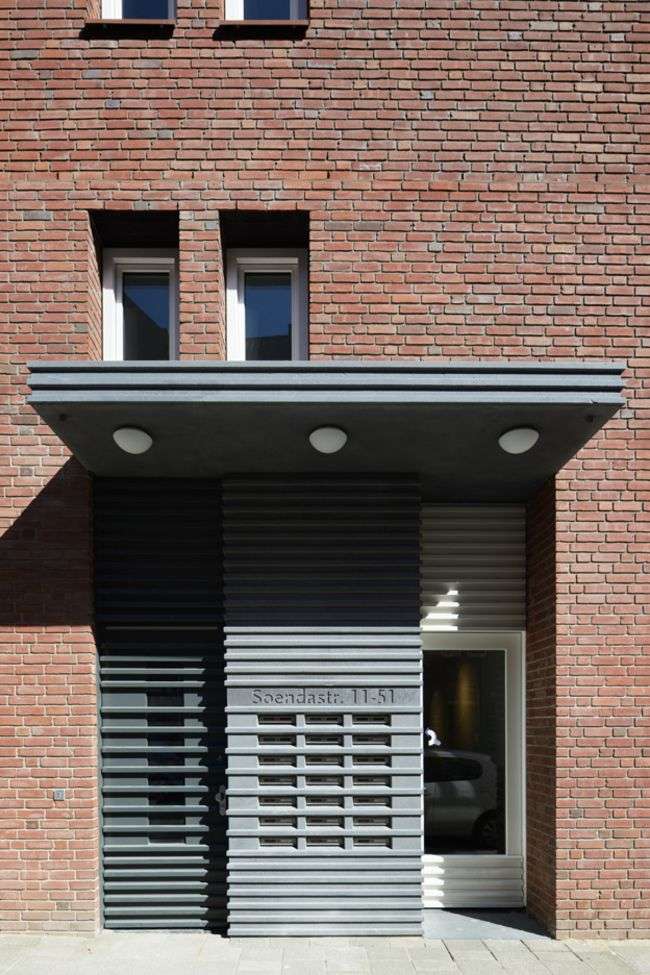 There are maisonettes on the ground floor and the first floor. These 'city houses' each have their garden and front door for direct contact with the street. It promotes liveliness and interaction with the neighborhood. The floors above are filled with apartments. These apartments are twice as wide (8.4 meters) and have many windows at the front and rear. It also stimulates contact and social interaction between the residents.
Meetings are also encouraged outside the home. Therefore the architects decided to place short galleries. They located outdoor spaces at the ends of this. But the meeting starts at the entrance. Together with the stairwells, the team designed them relatively broadly to contribute to a pleasant feeling of coming home and coming together.
If you look at the building, you will see the galleries that meander inside from the outside. It creates a varying facade image. When you're approaching the building, you will see that the masonry consists of horizontal and vertical masonry bonds. The block has four main entrances. These inputs divide the block into three parts.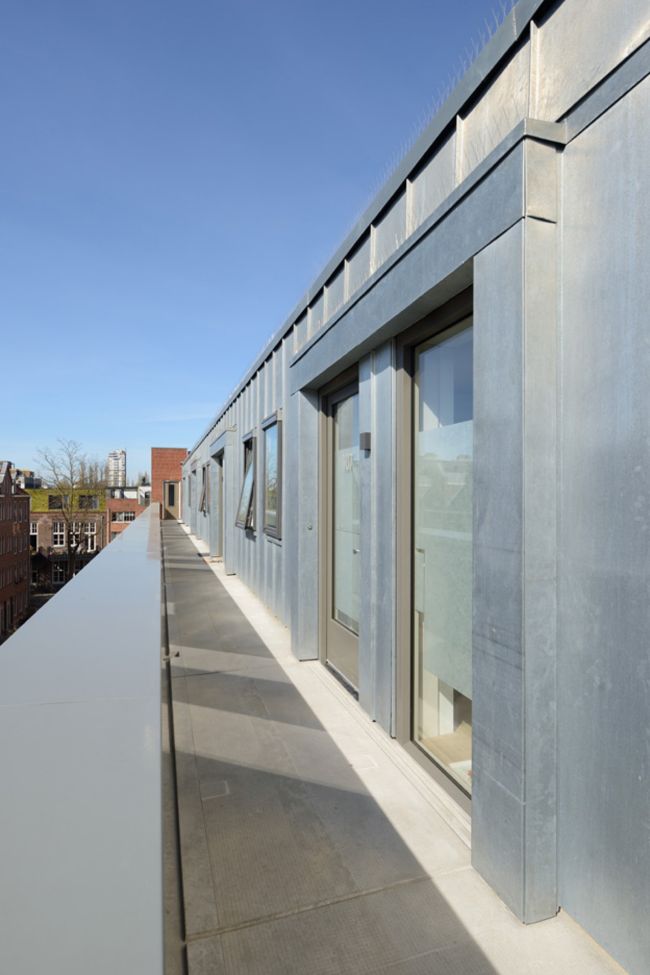 In places where you can approach and touch the building, such as at the individual front doors and main entrances, the architects paid extra attention to the details and the materials used.
Residents of the city houses have a garden that borders the collective garden, which is also a hundred meters long. The green courtyard gives every resident a sense of collectivity and thereby contributes to biodiversity in the city.
The block has even more green features. Both visible, such as the specially designed balcony fences on which residents can place flower boxes, and invisible. For example, the architects covered the roof with solar panels. Each house has its solar panels. In addition, they provide the lighting in the stairwells and the parking basement with power, and there are many charging stations for electric cars in the basement.
Project and photos by M3H Architects