SOFFEE by LEBLUME
---
Simple and minimal. That gives us the feeling of calmness and makes us stop and enjoy the moment. Probably these definitions  are the right ones, when we are talking about the sofa which is called in a very delighted name that only coffee lovers will recognize it quickly – SOFFEE. The founder and CEO of Leblume studio  Damián López was asked to describe about the object. The story behind it is even more interesting that it seems.
" Cappuccino is a comfort drink, isn't ? Coffee is always a drink that is there to let us appreciate the moment. This was the main inspiration when it comes the concept of the design of soffee. Coffee was the reference as a starting point, and began to define personality of the object. It was the main influence for the forms, textures, fabrics of the sofa. "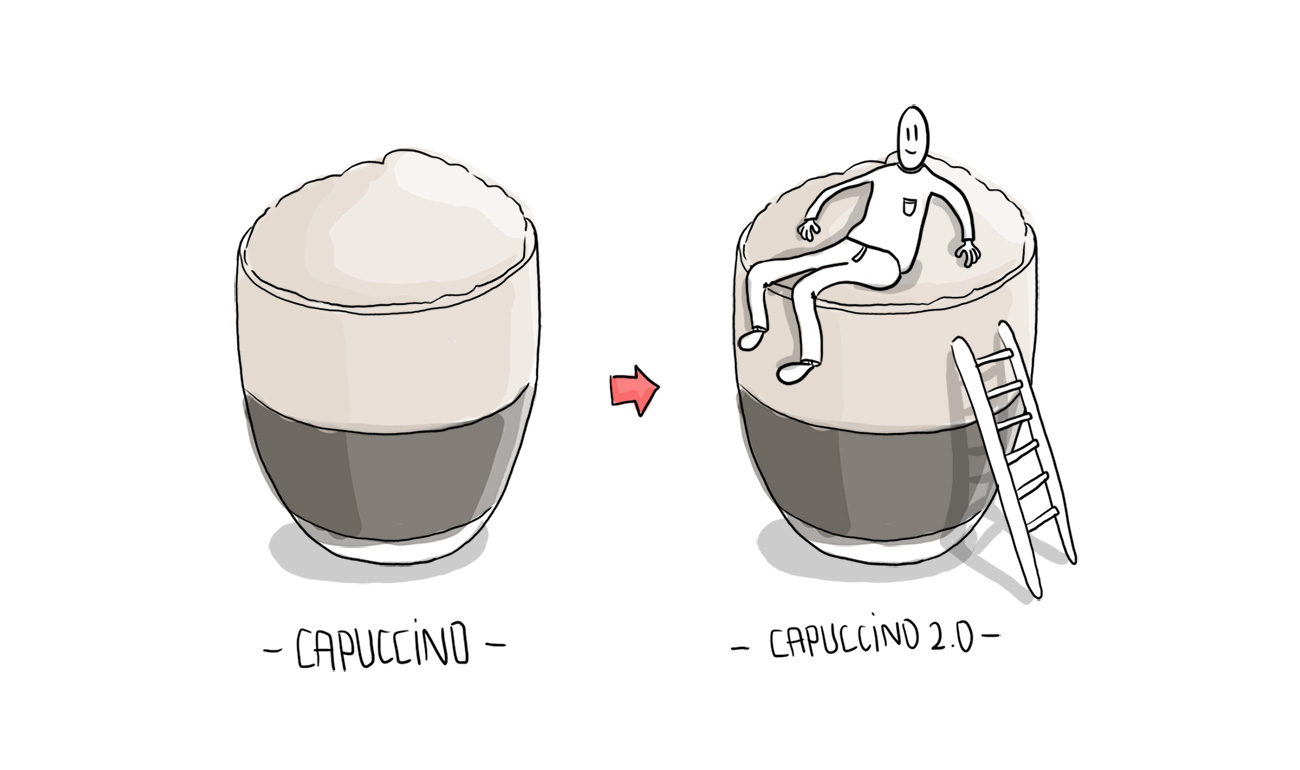 The tones of the fabric is a reminder of the coffee – soft brown ,like the color of the drink. Meanwhile the white colours represents the milk froth, soft, making the shade not to intense. Everything is combined with the dark wood , that creates a minimalist and modern object, which reflects the concept and the design. To avoid monotony, designer has chosen four colours to make the object look more alive and modern : yellow, pastel green, brown and dark grey. This gives some character to the sofa and its design.
The founder and CEO of Leblume studio  Damián López mentions "On the other hand, the filling should give us a feeling as if we were sitting on a cloud. However, the base, which represents the coffee, creates a stronger and much more bitter character, that is why upholstery wool fiber with a rougher texture was chosen to achieve this effect."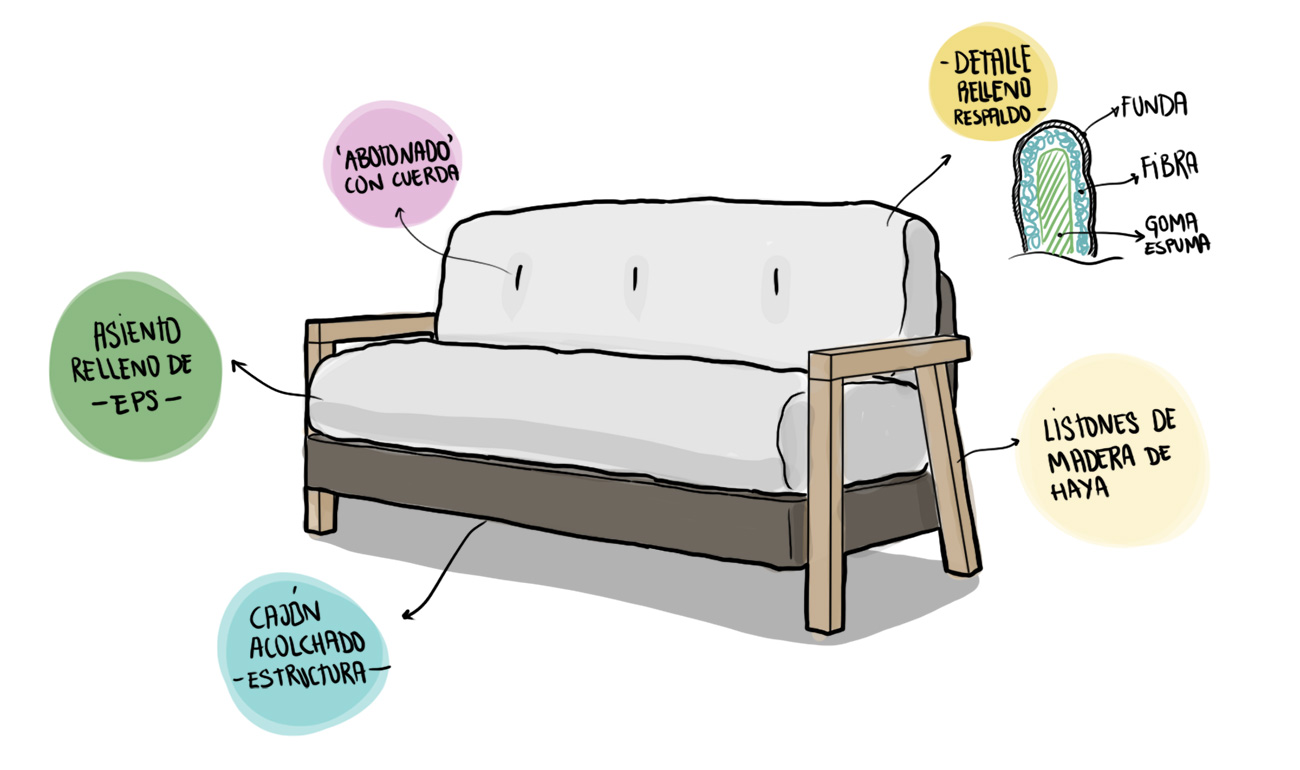 SOFFEE is an example of a modern piece of furniture, which interests in its forms and tones . The spanish designers  showed how the simple details of life can become an influence for the design process.
The furniture object reflects the simplicity of the design of today. It calls you to stop, and have some coffee to appreciate every single moment.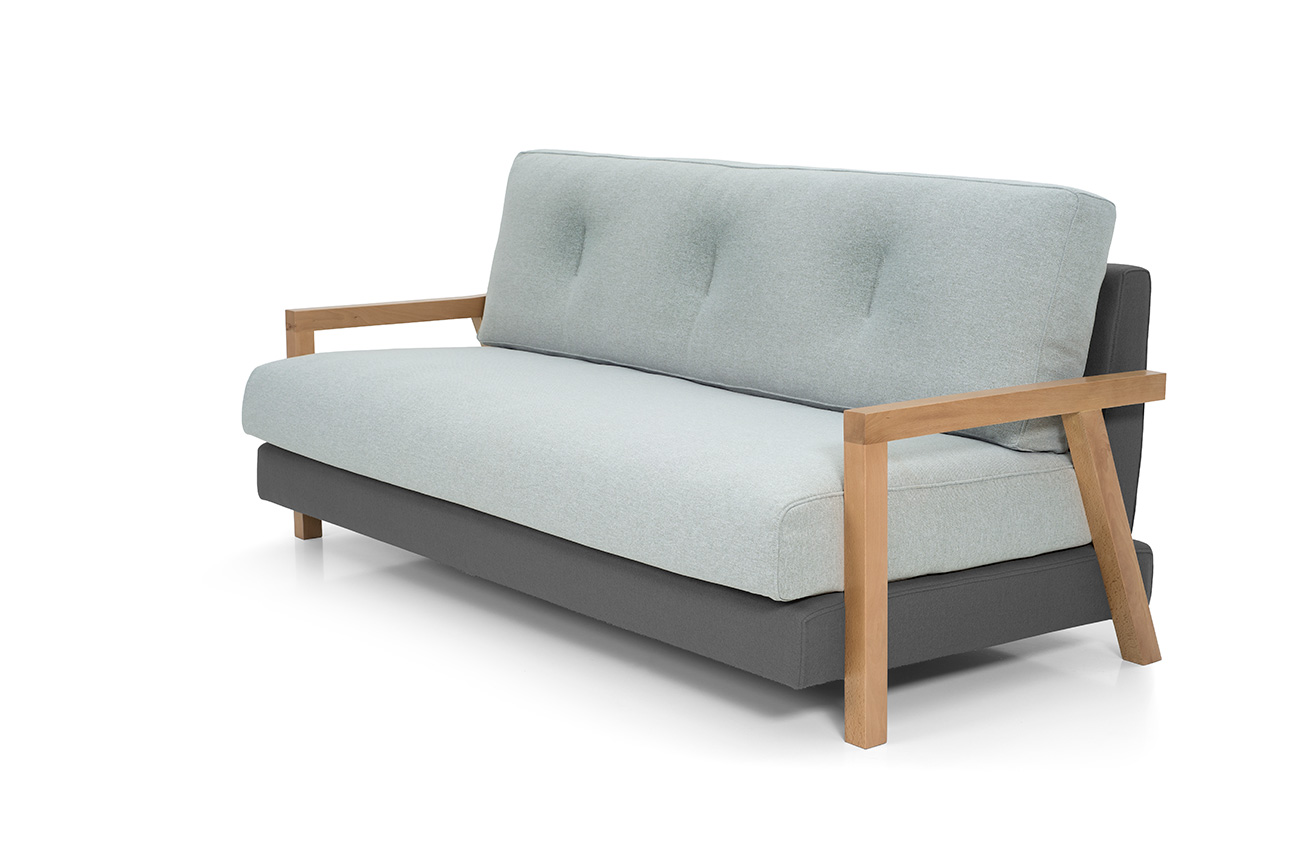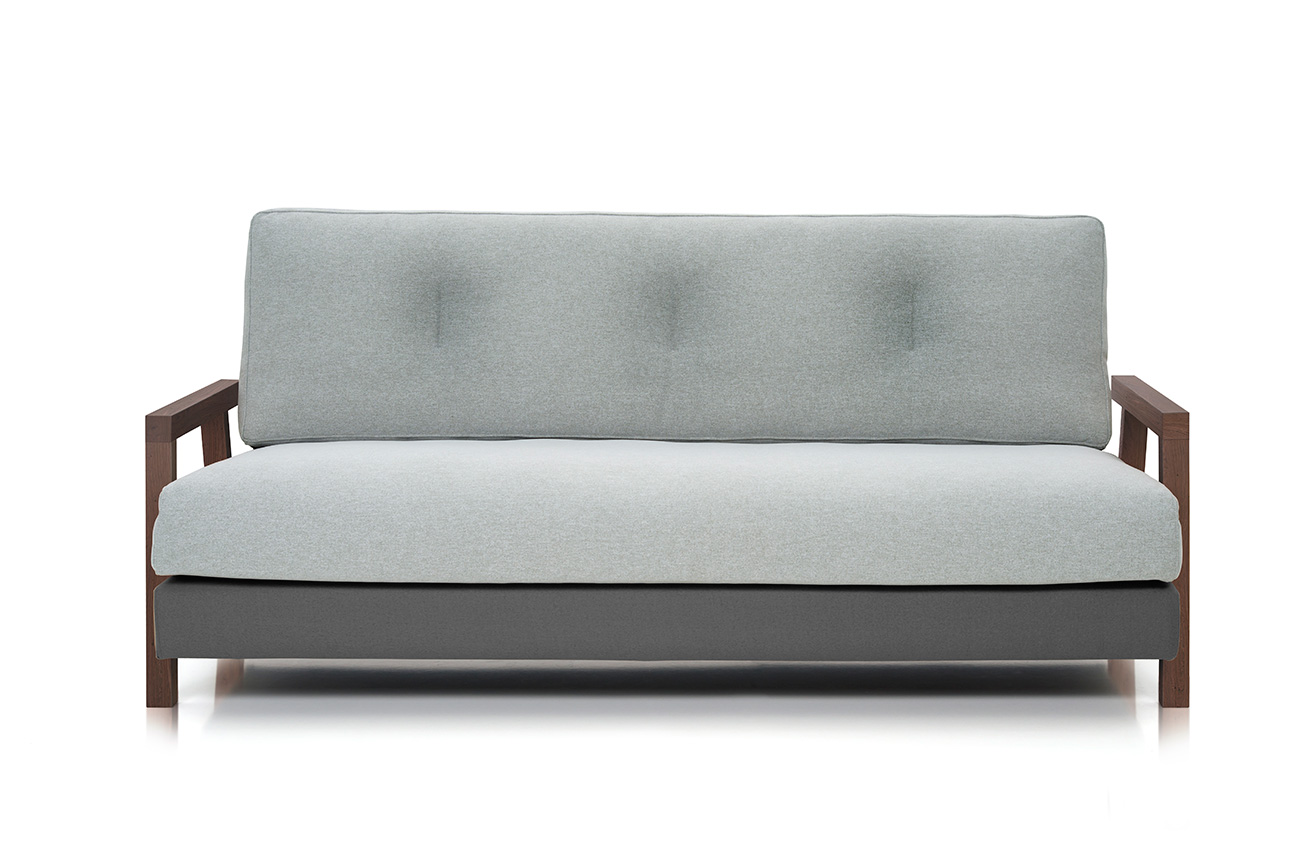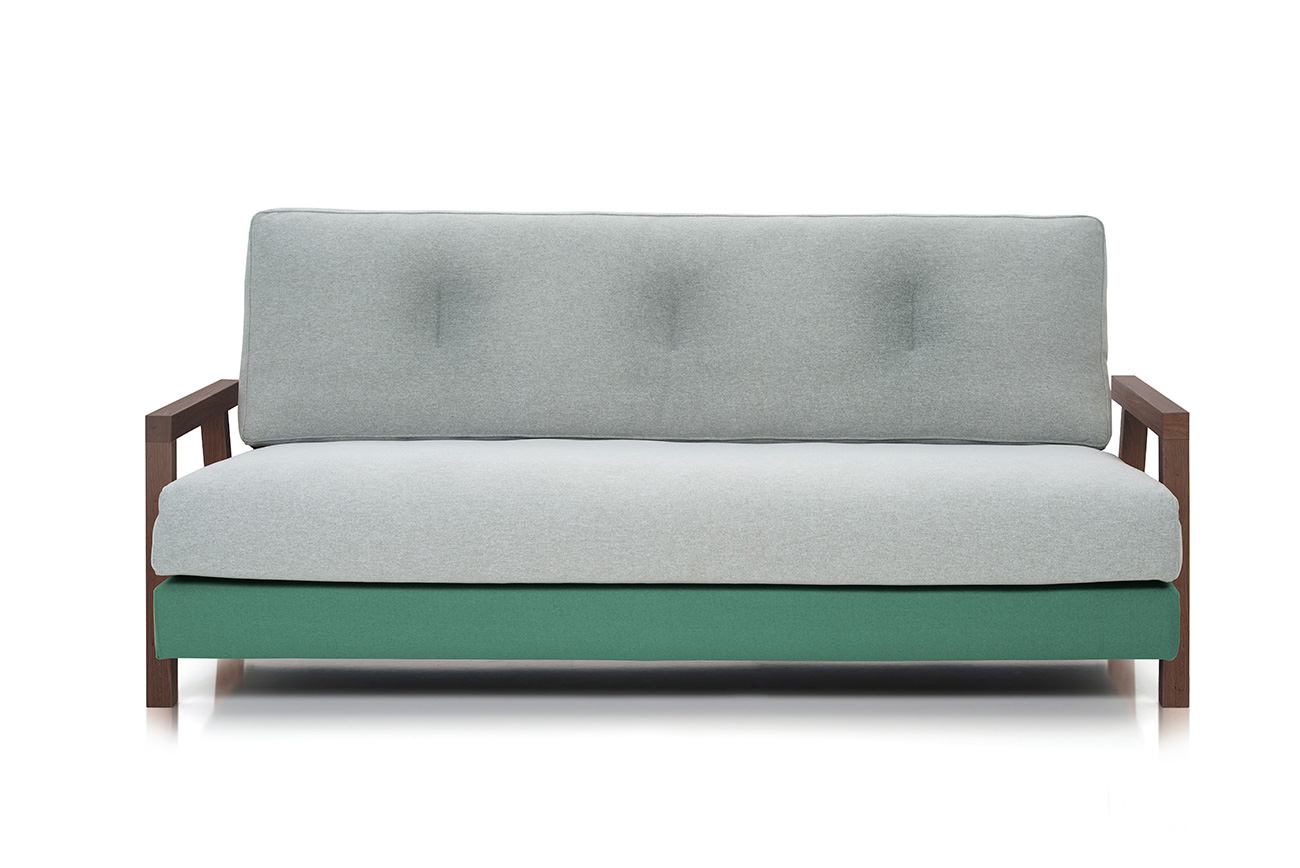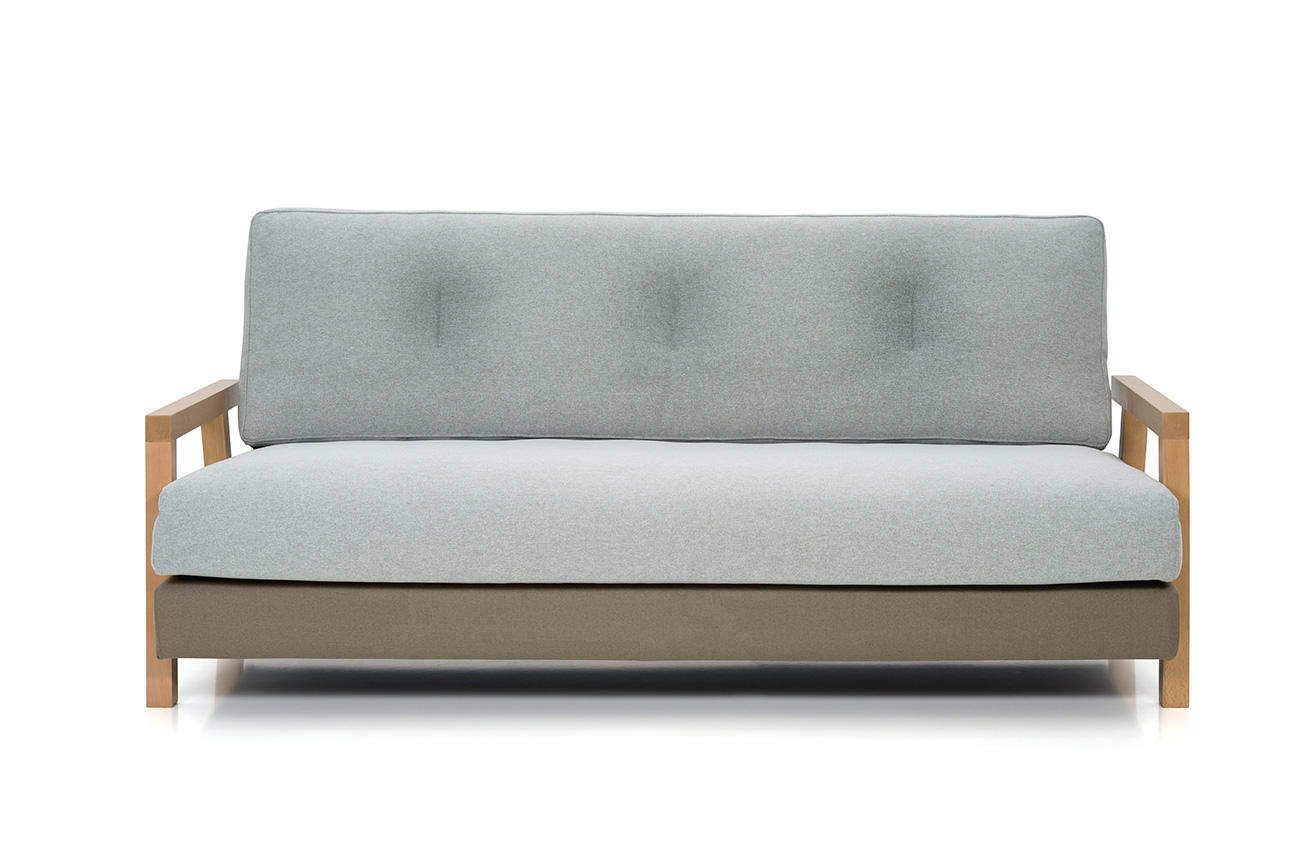 AWARD: Baaang Mix Competition 2013
MANUFACTURE : Artsofa / Pilas, Sevilla
DESIGN: Damián López / LEBLUME.