Top 5 Things to Pay Attention When Choosing Summer Bedding
---
How many times have you bought cheap summer bedding at the sale and been disappointed with your purchase? After only a few months, the sheets look like you have already been using them for a few years.
Unfortunately, that happens to many of us since we don't know what to look at before buying. We go to the store and we pick up beautiful bedding for a low price. After a few months, we throw it out and then repeat the process. Not to mention that this is wasteful as you're getting a low-quality product. After all, we spend around 26 years of our lives in bed, so your body is worth the very best.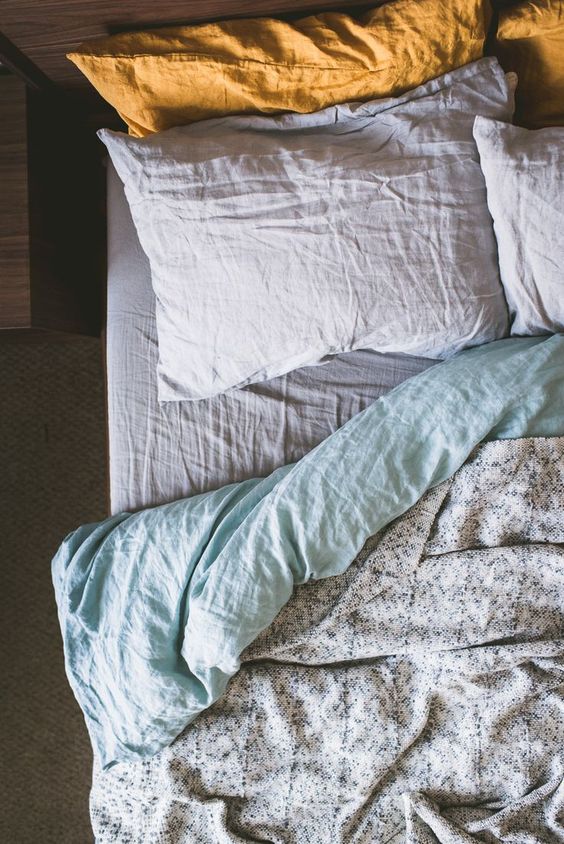 Since there are many online bedding shops out there and thousands of different products, how do you choose the right one? Well, here's our guide to choosing the best summer bedding–durable, lightweight, and perfect for those hot summer nights.
Top Things to Pay Attention When Choosing Summer Bedding
Hot summer days are already here in their glory, but the nights are not quite as pleasant. The right bedding material is the key to your good night's sleep during the hottest months of the year. Two materials that do the job are cotton and linen.
In addition, both cotton and linen are stylish and easy-to-care materials. They are also great temperature regulators, keeping you cool during hot nights.
However, when it comes to summer bedding, there are more details than only the materials. Let's take a better look at how to choose the right sheets for summer.
1. How Important Is the Fabric Density?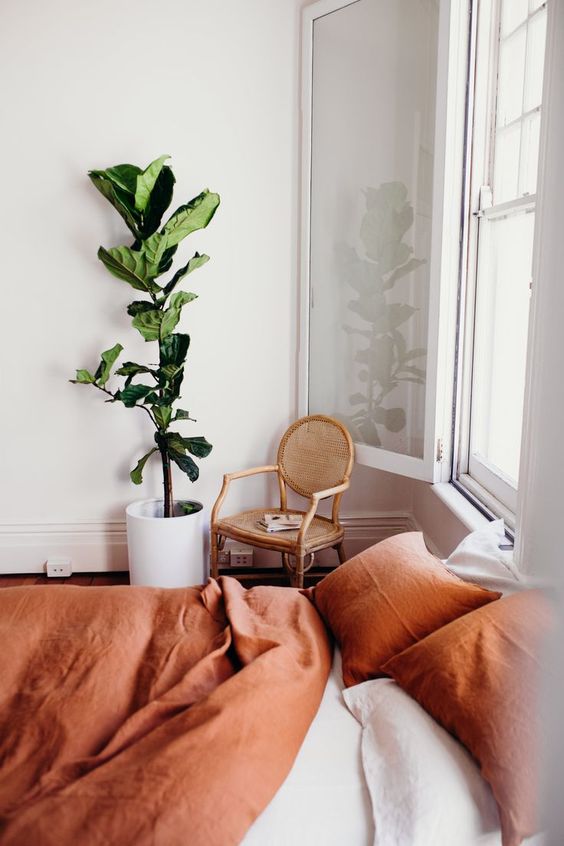 In general, you can say that the higher the fabric density, the better the quality. Although it's a crucial factor, it's not the only sign of quality anymore. With today's technologies, manufacturers can produce high-density fabric from cheap materials. So, it won't be high-quality summer bedding but you will be paying for it more than you should.
However, your bedding material affects how you experience heat and cold. So, by choosing sheets with high-thread density, you will feel cooler compared with lower-thread density sheets.
If you're overheating at night, the best choice is percale cotton due to its cool feeling. In other cases, jersey cotton or linen sheets will work perfectly.
So, make sure you choose a fabric that feels good to you rather than chasing the fabric density numbers.
2. The Best Summer Bedding Material?
As we've already mentioned, the type of material is an individual choice. Some prefer linen, while others may be allergic to specific fabrics. That's why there's no best bedding material.
Think of your sheets as an outfit you wear approximately eight hours a day, which 'clothes' are the most comfortable? A general rule for quality bedding is natural materials since these are hypoallergenic and highly breathable. Hence, choose sheets only made of 100% natural fabric.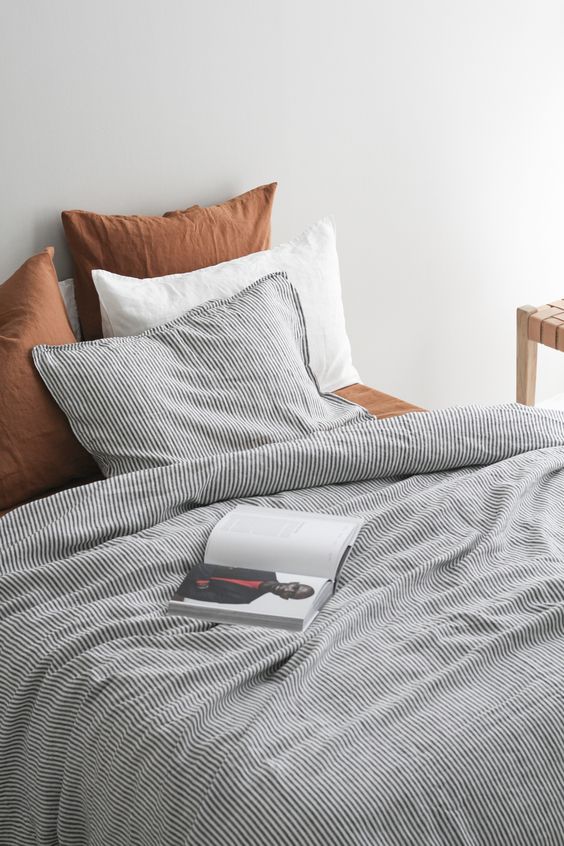 Here are the top three summer bedding materials:
The highest quality and most expensive material is 100% Egyptian cotton. It has extra-long staple fibers and gives a comfy and luxurious sleeping feeling.
Pima and Supima cotton also have extra-long staple fibers and are a common choice for their softness and shine. Also, they are much cheaper than Egyptian cotton. In other words, it's a luxury for a budget price.
Perfect for warm climates, linen bedding is one of the most expensive but super durable materials. It's a popular choice for its natural and already worn-in look. Linen is a perfect choice for summer bedding since it's soft, durable, and looks even better with time. Due to its soft fabric, linen sheets are light and have incredible breathability.
3. Pay Attention to the Weaving Techniques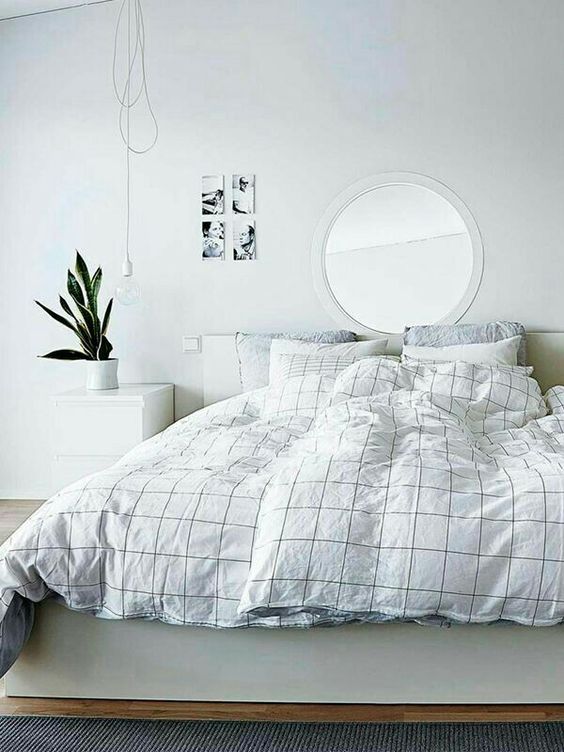 The way a sheet is woven has a direct impact on how it feels on your skin. There are different ways of cotton weaving, which is why their names differ. For example, Percale cotton has very thin and fine threads. Such cotton has over 200 threads per square inch! That's why Percale feels so smooth and cool on your skin.
Cotton Percale is light and tightly woven, which makes it a perfect material for summer bedding. Its structure allows moisture to travel, wrinkle-resistant, and extra soft. If you sweat a lot, choose linen bedding since it also absorbs moisture, helping you stay dry at night.
4. Patterns and Colors of Summer Bedding
Always choose simple patterns and light colors for all your summer bedding. First of all, dark colors attract more heat. So, it might be a good choice for cool winter but not hot summer nights. Also, patterns and dark colors will fade and wash off in the long run. As an alternative, opt for off-white or light grey tones.
5. Seasonal Bedding
When you begin looking for summer bedding, you'll find out that stores have sheets for all seasons. This is understandable as they need to sell more of their products. But, in reality, if you don't live in super cold climates, you don't need to have winter and summer sheets. Our suggestion is to invest in quality summer bedding and add thicker blankets when the cold season comes.
6. Choosing Ecological Products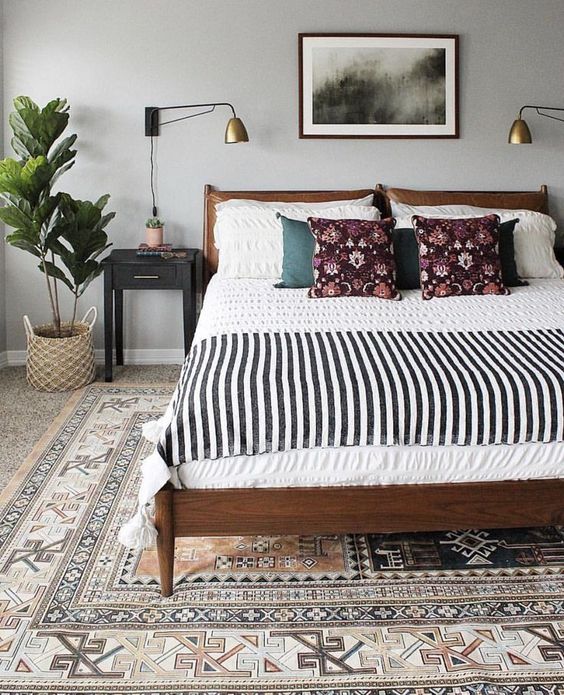 Percale cotton is one of the best choices of summer bedding. Not only does it give you a cool feeling, but it's also durable and easy to maintain.
On the other hand, you may already know that cotton production is bad for the environment. That's why we encourage you to choose organic and environmentally certified products. It is often clearly marked on the packaging or in the 'about us' section in the online stores.
You can check out beddable luxury bedding for sustainable summer sheets.
To Make Your Summer Bedding Last Longer
Many of us make one mistake when washing the sheets. Did you know that washing sheets together with towels is not a good idea? The towels can give off some fluff and create friction that can tear the sheets. Also, try to wash your bedding at a low temperature, especially if you wash cotton sheets. If it's too high, it can cause the sheets to shrink.
Last but Not Least
To sleep well during the hottest days of the year, make sure to ventilate your bedroom often. Otherwise, the moisture and sweat will accumulate in the sheets and room, which will make it even hotter. Also, if you have time, ventilate your blankets outside – but not in direct sunlight.