The Panoramic House by Schuchovski Arquitetura
---
Schuchovski Arquitetura designed this residence for a family in search of a new lifestyle in the port city of Itajaí (SC). An atmosphere of belonging and identity, a panoramic view of the sea, Brazilianness elements, and an eco-friendly construction were some of the project premises.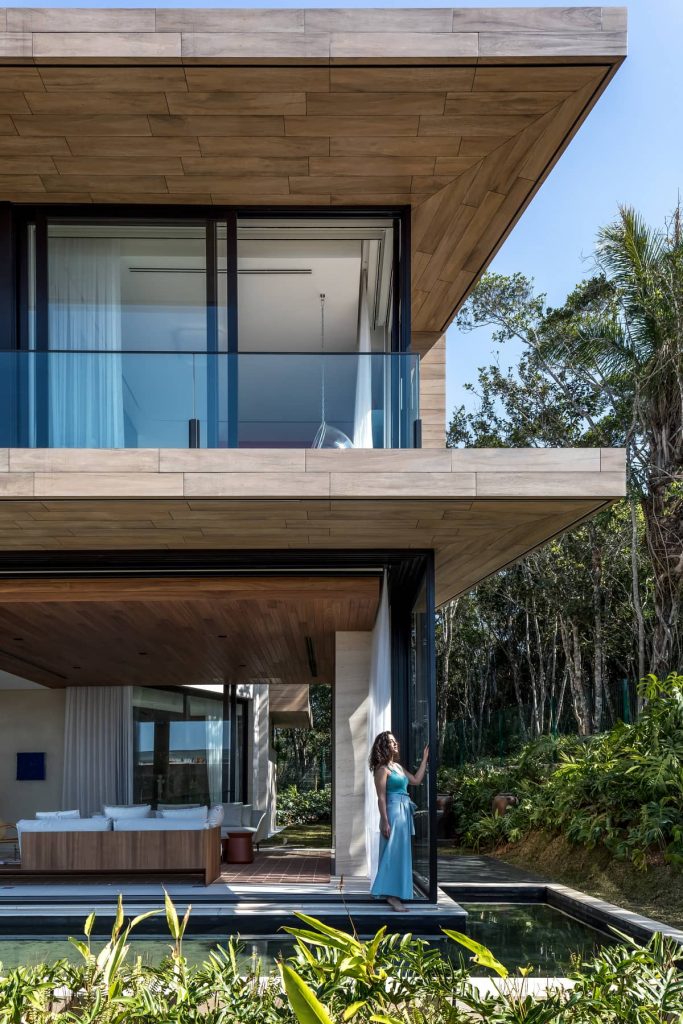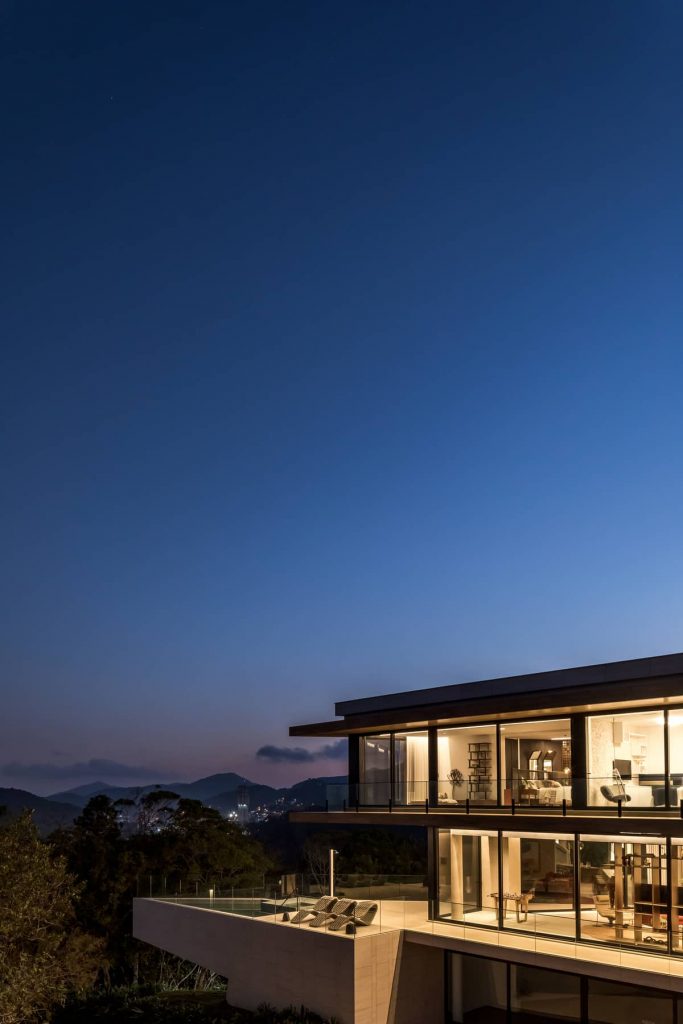 The terrain is located In the middle of an Atlantic forest hill facing the sea. The team carefully selected the plot for this great project by having one of the most privileged views of the sea. The attention to a delicate architectural insertion resulted in implantation that followed the challenges of the extremely rugged topography and the closed-angle on the corner where the two fronts of the terrain meet — precisely the highest visual point of the place, with a beautiful panoramic view. The architects developed an architecture of high visual impact for the facade, bringing the element of glass and the boldness of the vertical line to demarcate the main access and dialogue with the purity of the horizontal lines, highlighted in the design of the project.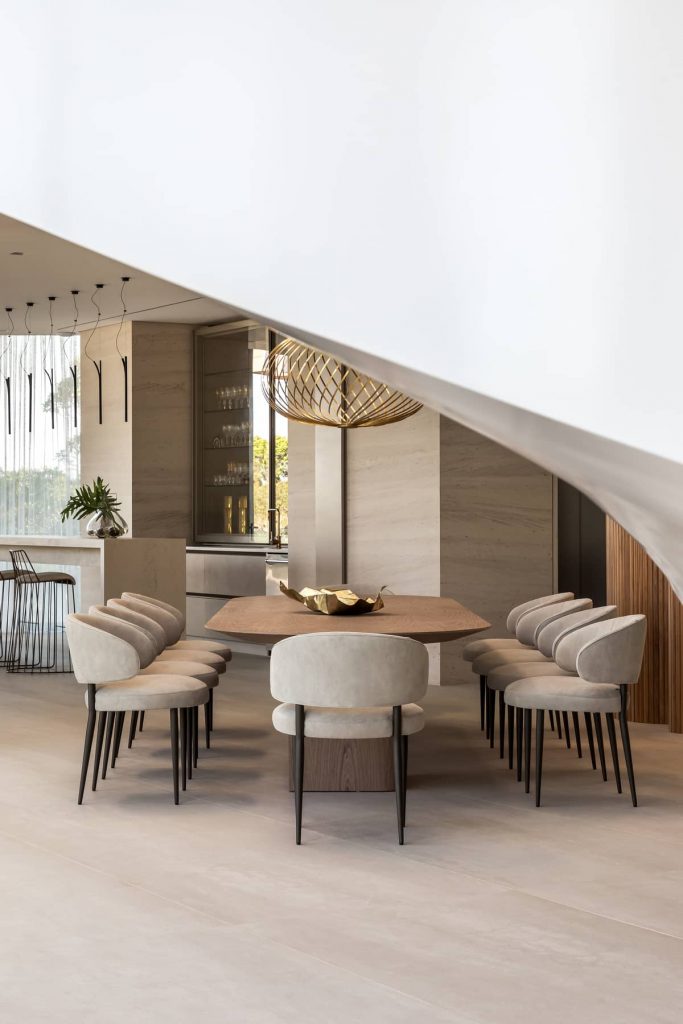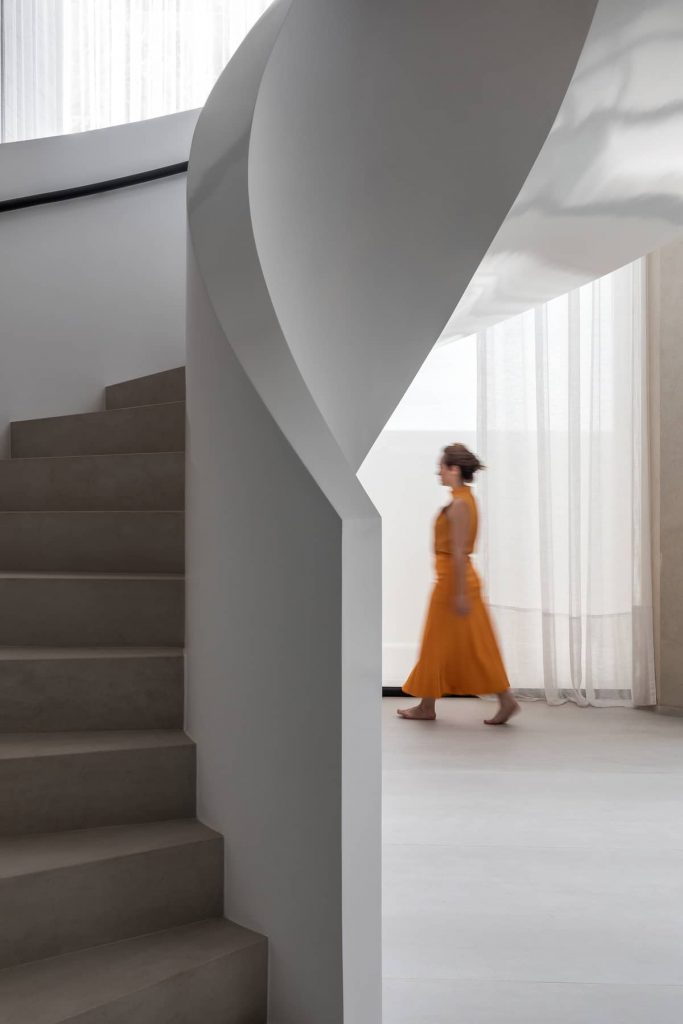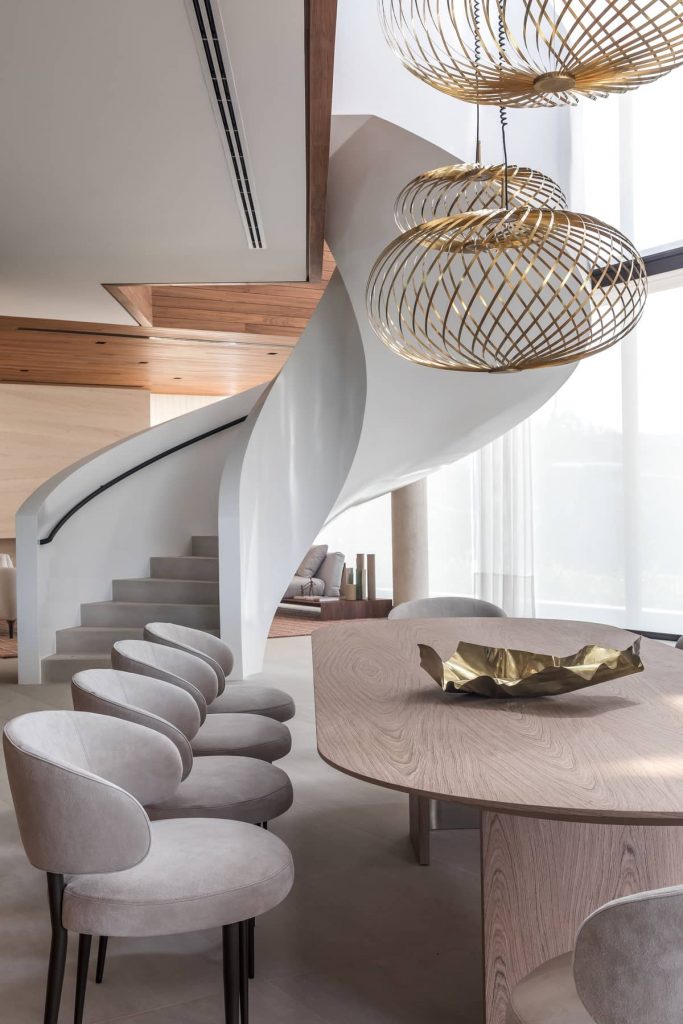 In response to the challenge of occupying the tip of the land, we designed the pool that comes loose to make room for a beautiful garden below. The pool swing, promoted by the unusual and surprising structure of a single fixation point, receives a parametric polishing executed in limestone.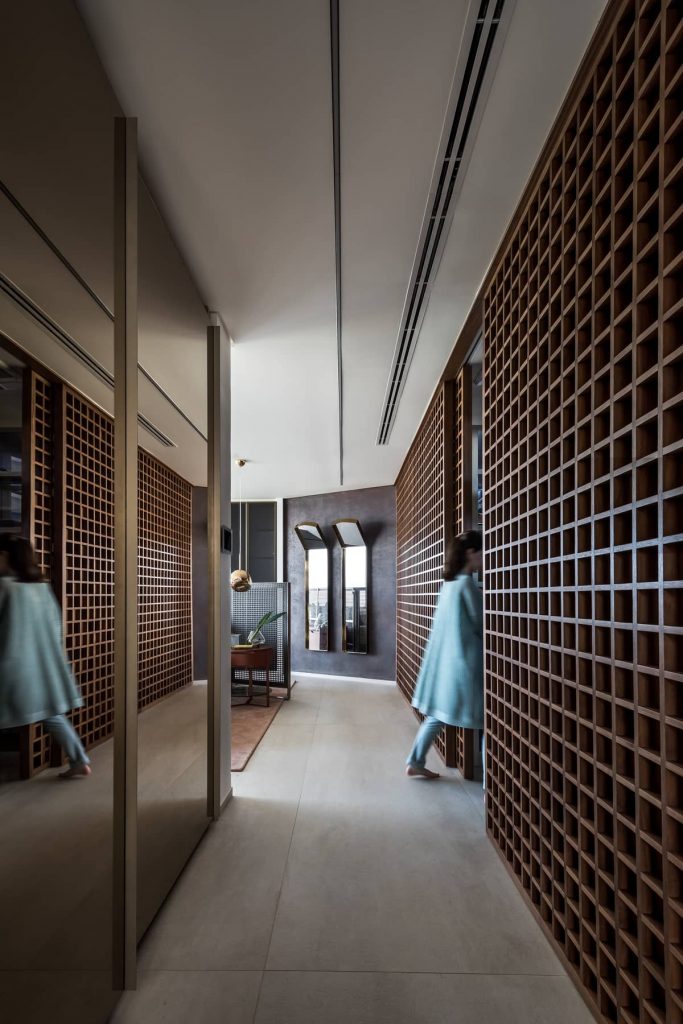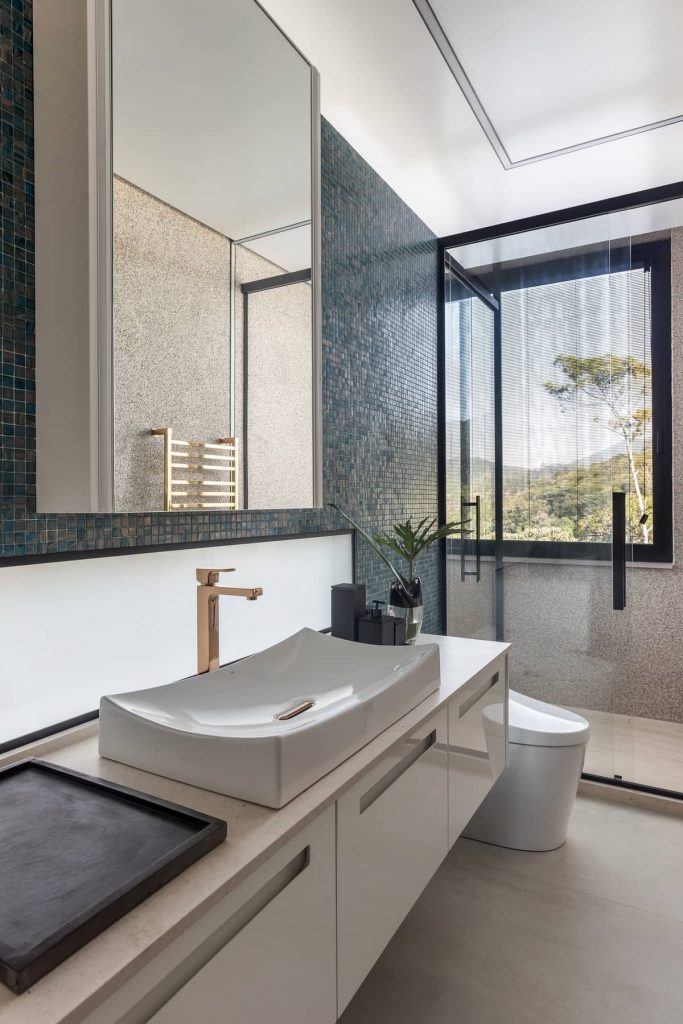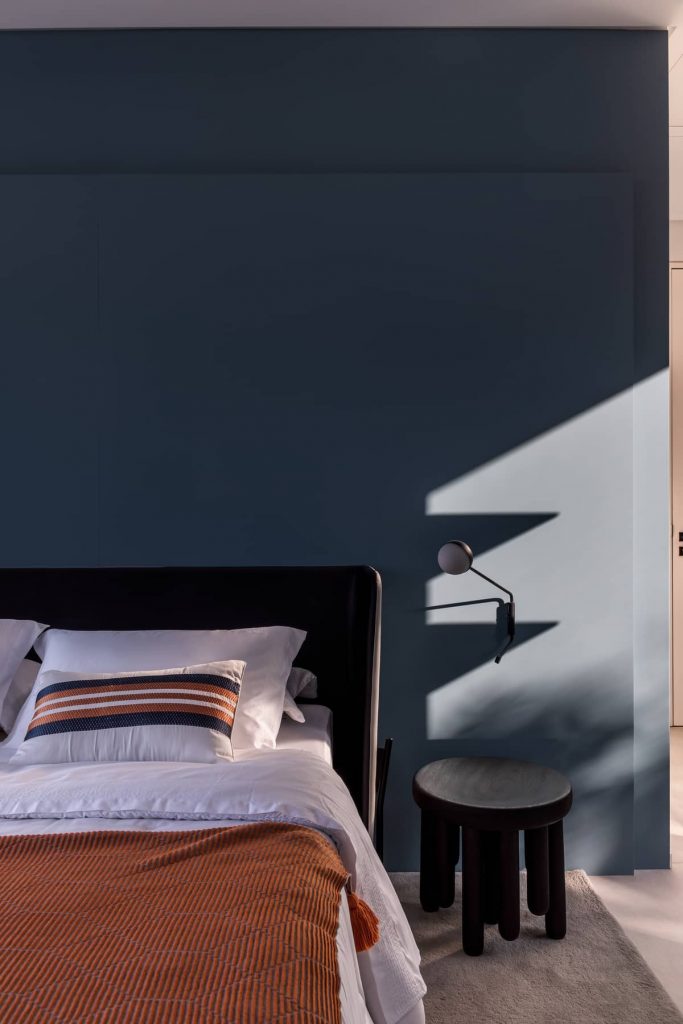 The wide living areas, integrated with the surroundings, provide feelings such as welcomeness and well-being for its charming and different views: the beach view, the preserved forest around it, and the city in the background.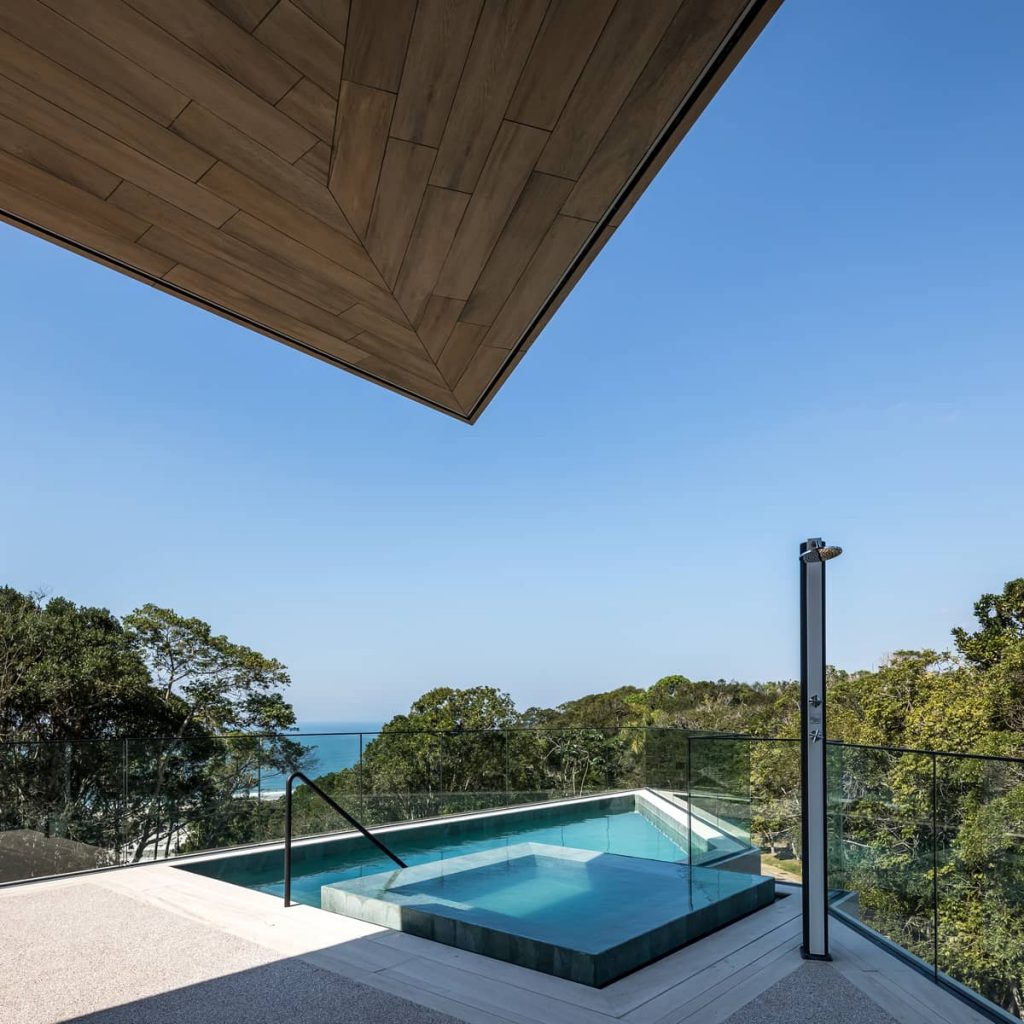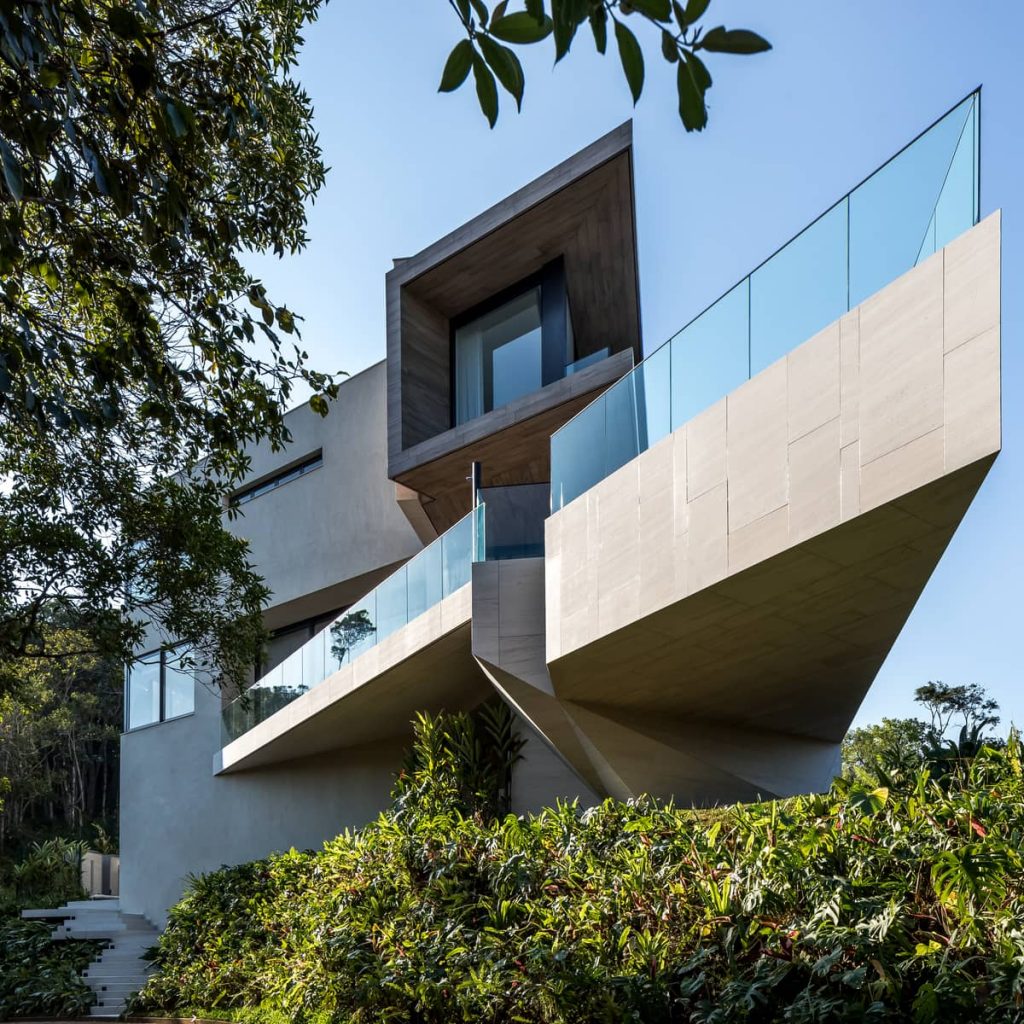 Also, the architects studied climatic factors for the correct geographic location of the openings and eaves, extracting the best comfort and durability of the construction. The mix of materials and colors influenced positively the enhancement of Brasilianness in addition to the plurality of references from residents, experienced in several trips throughout the world. In its architectural concept, the project is set to meet the needs of the house's owners by merging their lifestyles and ideas.
Project by Schuchovski Arquitetura
Photography by Eduardo Macarios