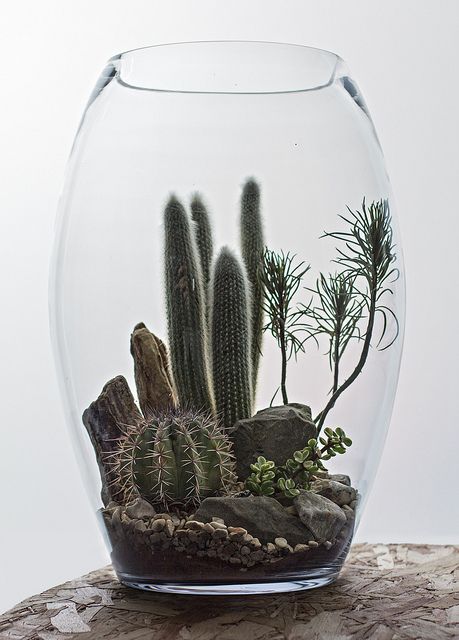 The Urban Grow – Terrarium
---
The Terrarium- what is it? Many will remember the Terrarium as being an old-fashioned and sapless globe sat in the corner of your grandparents' room with a few plants and soil in- the essence of the terrarium remains the same, however, the style and design of it changed so much over the last years. Terrariums became trendy decor elements to living and other spaces and I totally understand why people are crazy about it.
First of all – terrarium forms, sizes and styles have a variety of choices and you definitely can find the one you like and match it to your overall interior style. The plants that are usually used to create it are most easily maintained and tolerate harder environmental conditions. Usually, it's the plants that can tolerate humidity, since the enclosed nature of the terrarium traps in moisture. Also, keep in mind that terrarium plants need to be able to tolerate low or indirect light.
Terrarium plants are also small enough, so the plants' leaves don't touch the sides of the container, therefore the favorites include succulents, cacti, and ferns. You should also look up and add some plants' native environment ingredients, for example, cacti and succulents are usually found on dry sandy grounds, so it's better to add some sand to your soil. I bet you can create a stunning centerpiece that brings any space to life by just simply adding a layer of stones, sand, and one succulent. Just let your imagination run wild, and you'll create a wonderful urban garden for your living room or decorate your office space. I just found a wonderful terrarium in one of our thrift markets and I'll create one for myself. So fun! And here's some inspiration for you. Enjoy the rest of your day!