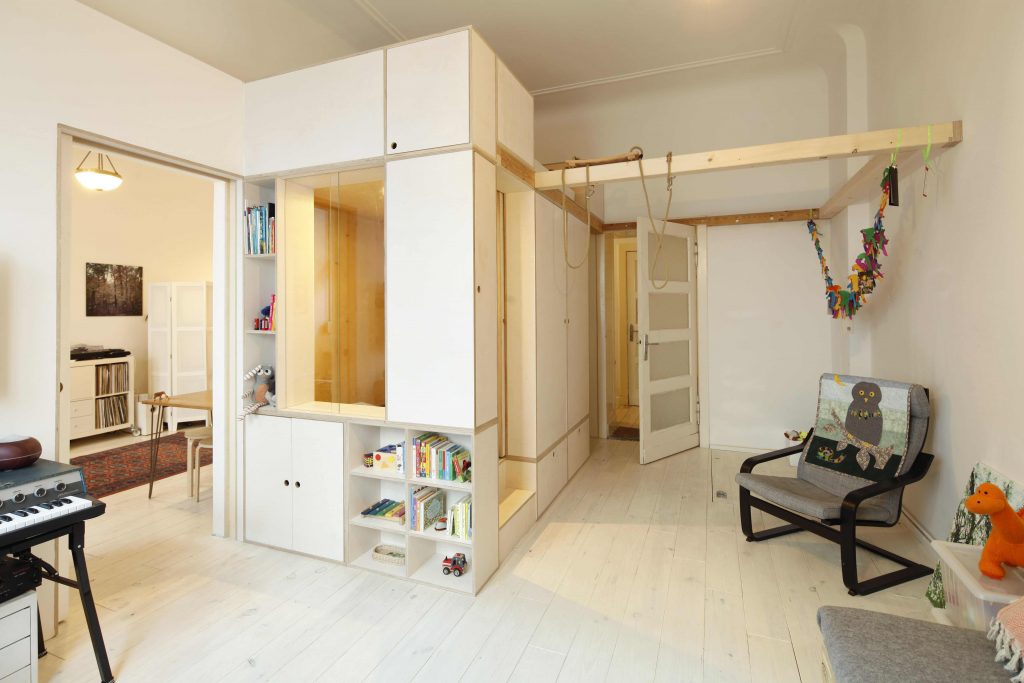 Tiny Home In Berlin By Paola Bagna & Ziel:Architektur
---
Paola Bagna and Ziel: Architektur integrated a tiny home in Berlin Altbau apartment, creating more space and light for a young family. Located in a ground floor Neukoelln apartment, this project set about blurring the lines of the original rigid layout. The architects connected the two street-facing front rooms to achieve more extended vistas and greater diffusion of natural light.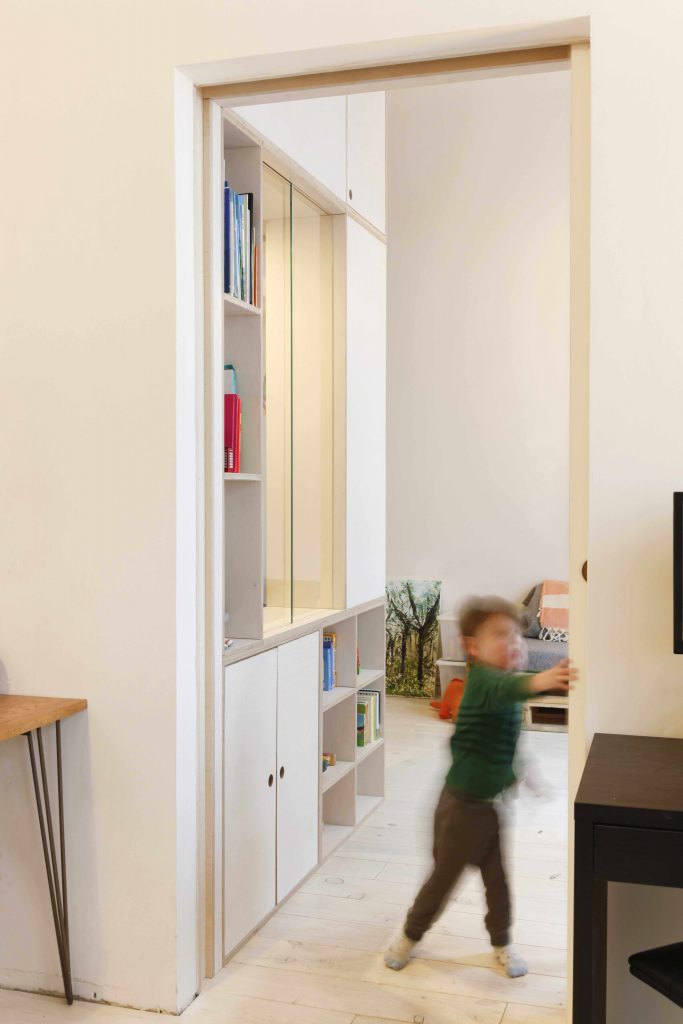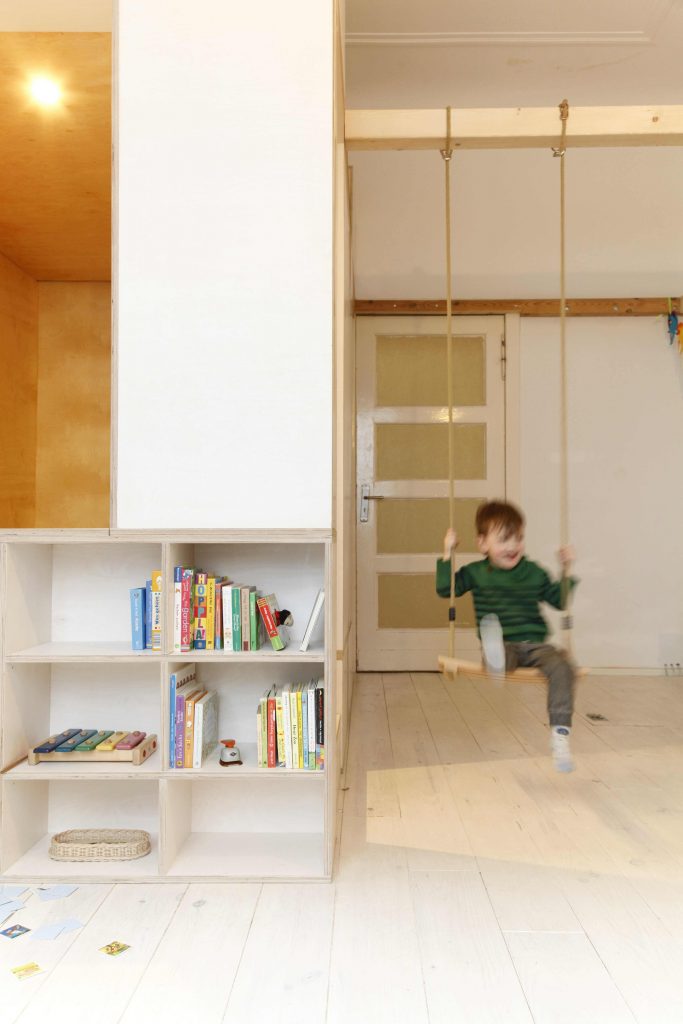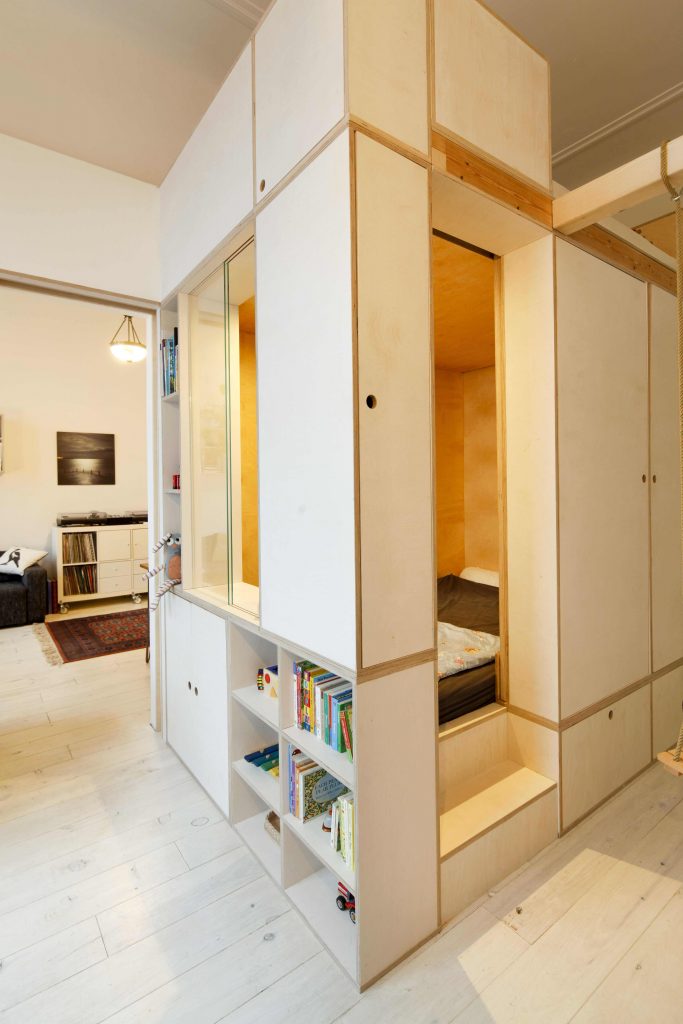 The brief of the tiny home in Berlin
Residents Tim, a technical director for exhibitions and Liz, an architectural photographer, work partially from home. So, they desired a defined workspace, separated from the family room. The center point of the family living space became a separate house for their son Otis. It also has an extra adult sleeping accommodation above. In short – a tiny home within the home.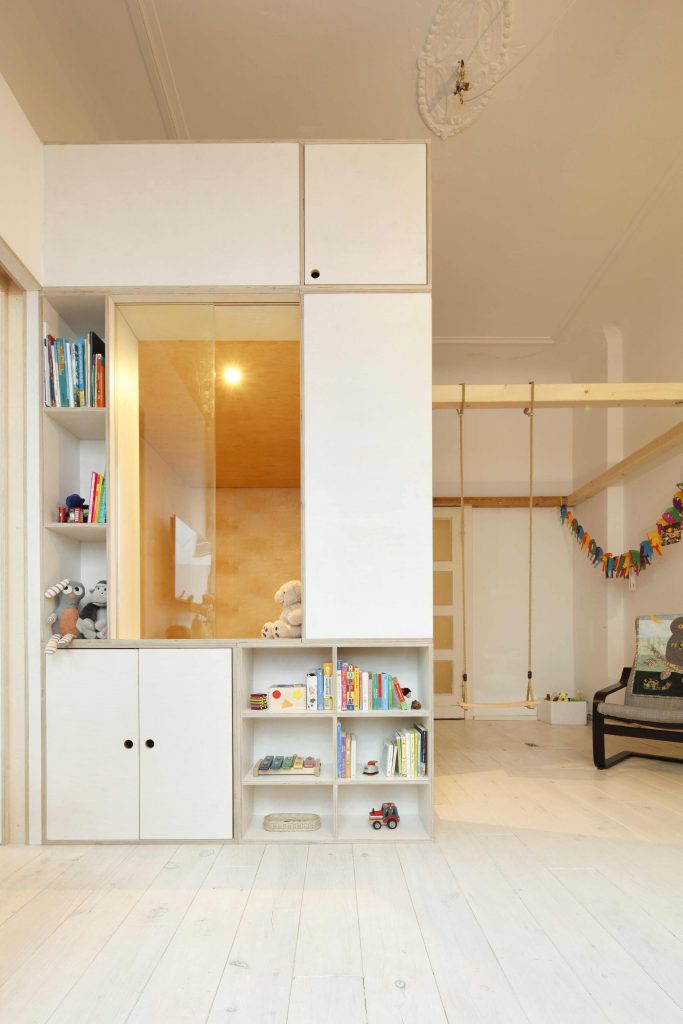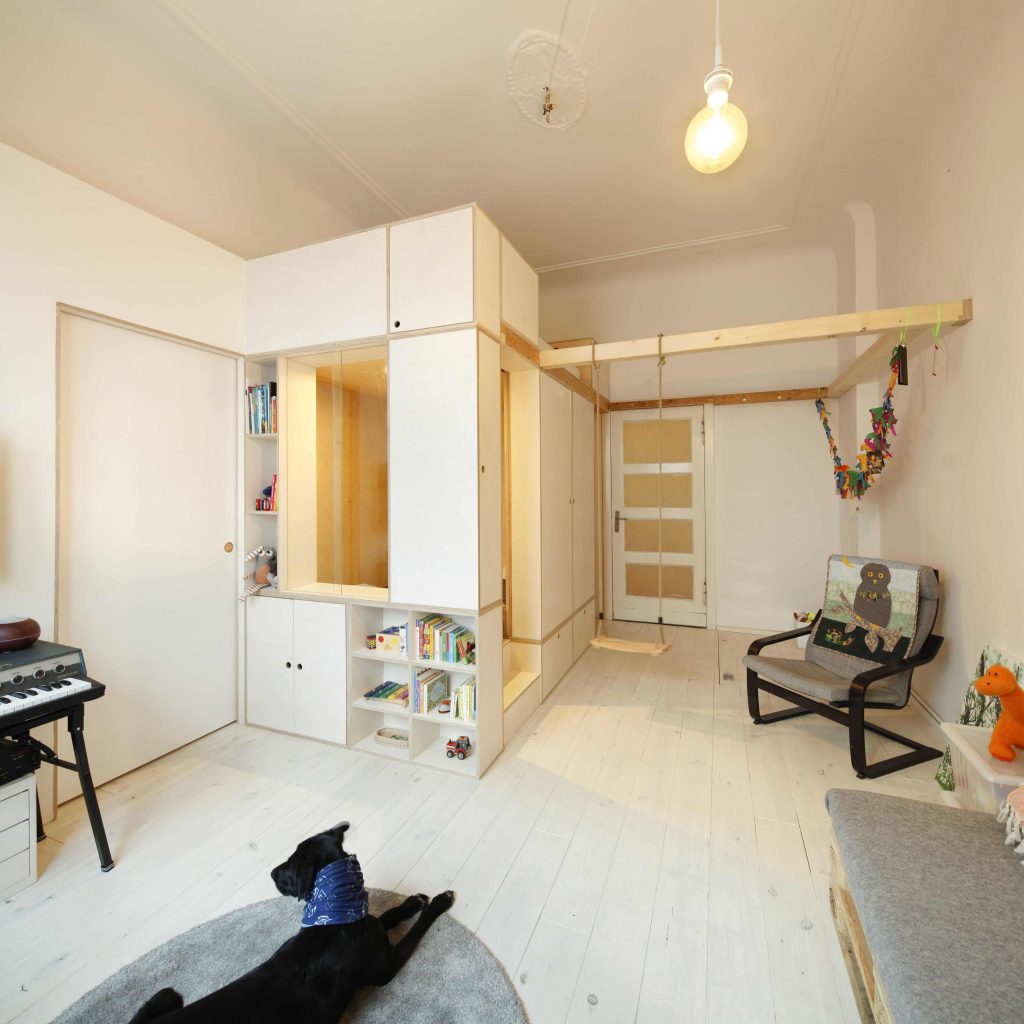 The Cube
Ziel and Paola Bagna developed a cube concept which emphasized a circular flow around the front part of the house. Which is perfect for children to build a toy train-track or run around with friends. This shake-up of the floor plan feels dynamic and polyvalent, suggesting various future uses. Private, family orientated space now contrasts with the public office space used by the international photographic agency Fotohaus. The architects also installed a thick sliding door featuring exposed birch plywood on its edge. It separates or joins the two large rooms.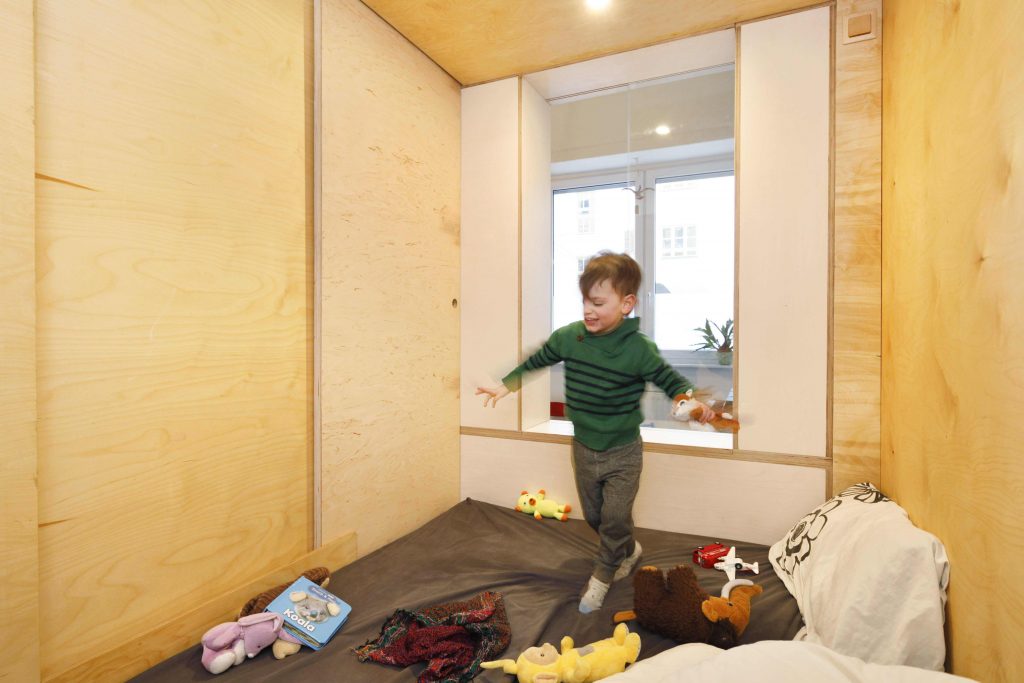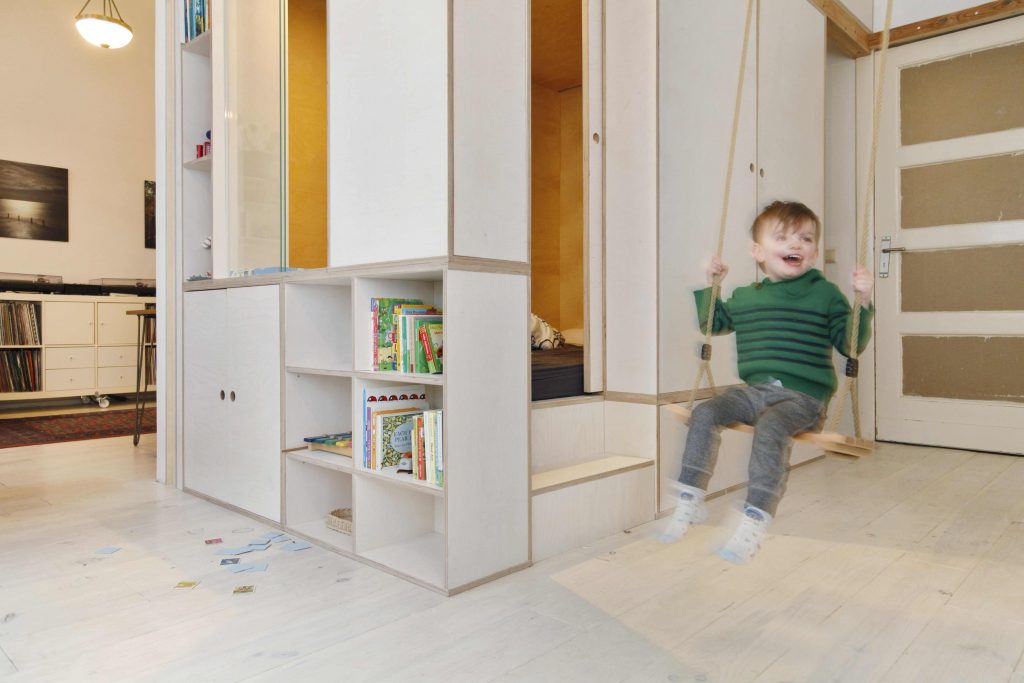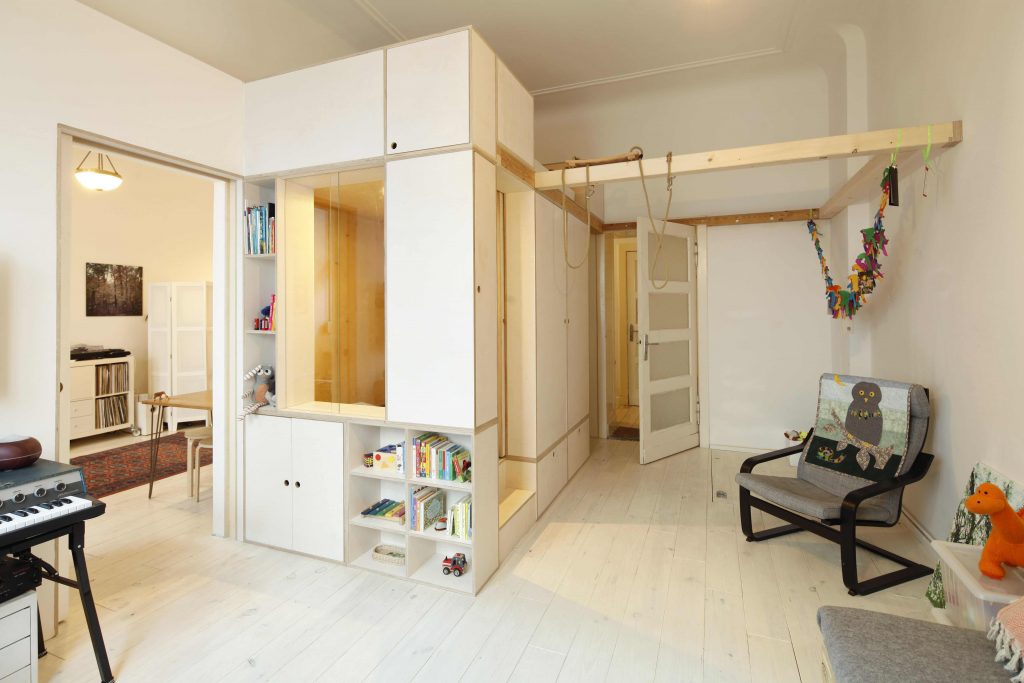 The cube is made of plywood and covered in semi-opaque wax. Not only to keep a raw quality but to connect it to the whitewashed wooden floor and white walls as well. A window between the cube and living area enables ventilation and interaction between those inside and 'out'. Children can use the box for sleeping and soft play. Materiality connects the box with other furniture pieces such as the plywood shelves in the office by Dittmar and Friends and planned tall hallway cupboards. These unify the scheme and demarcate the larger cube concept.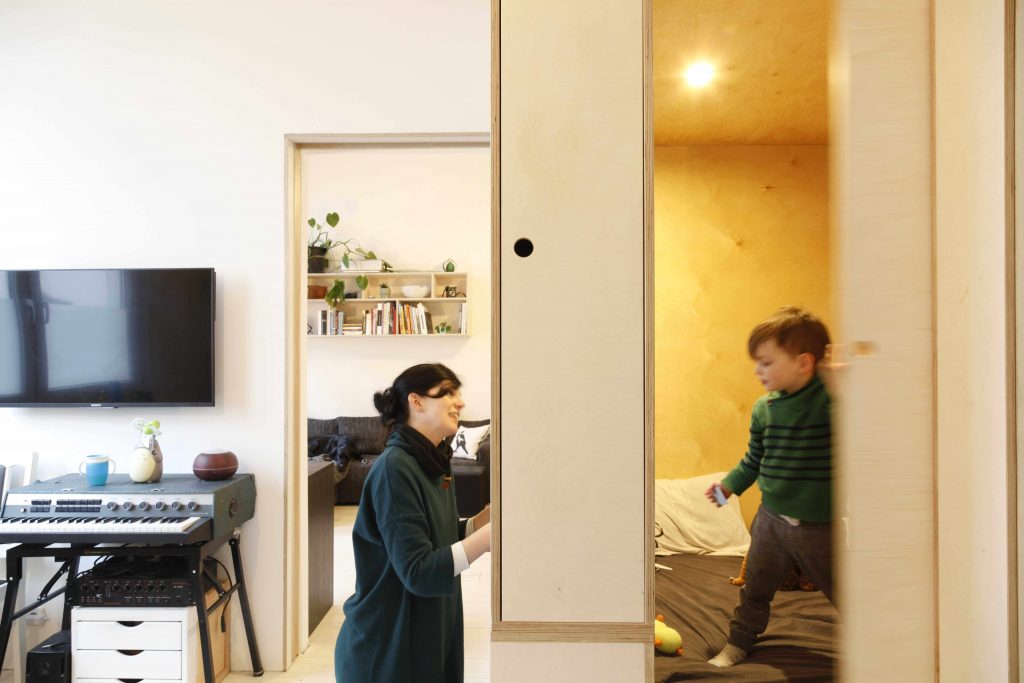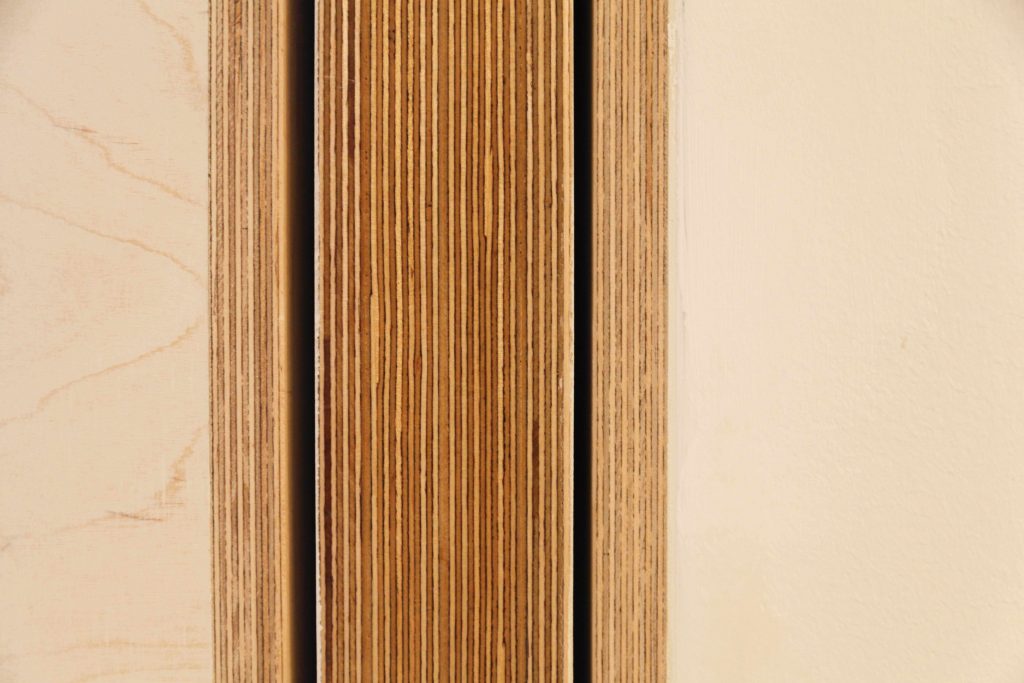 Cube's concept
Otis took ownership of his space from the very beginning, proudly inviting visitors to "Come in!". The side entrance opens and closes with a lightweight sliding door. Small fingers easily operate the cut out circular handle. Modular construction enabled a faster and less disruptive build by carpenter and product designer Kito Colchester as it consisted mostly of clean, dust free assembling works.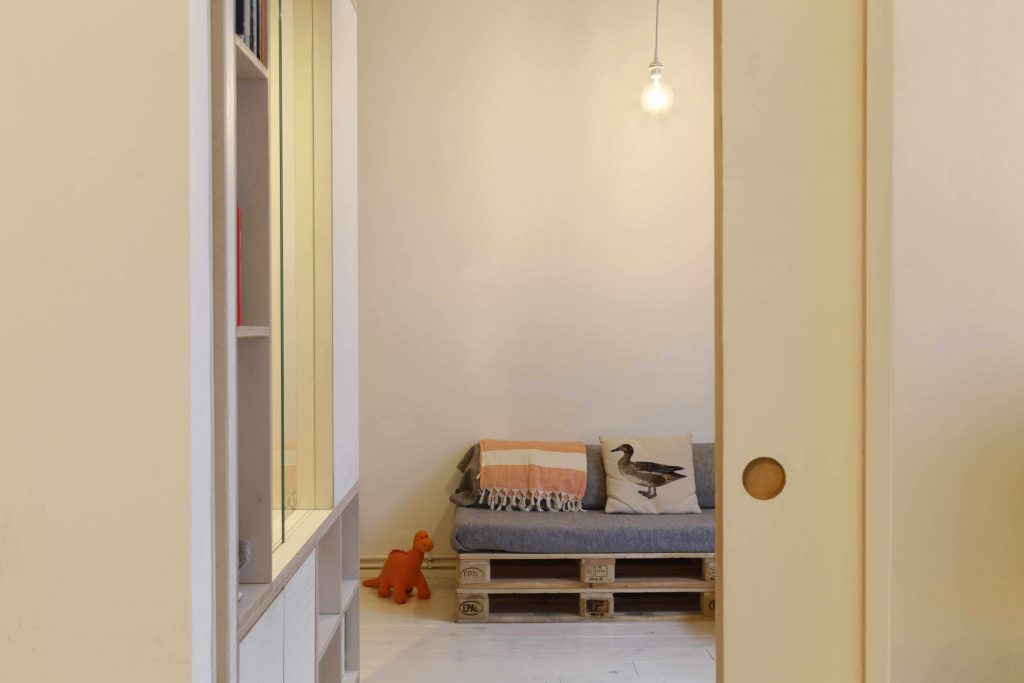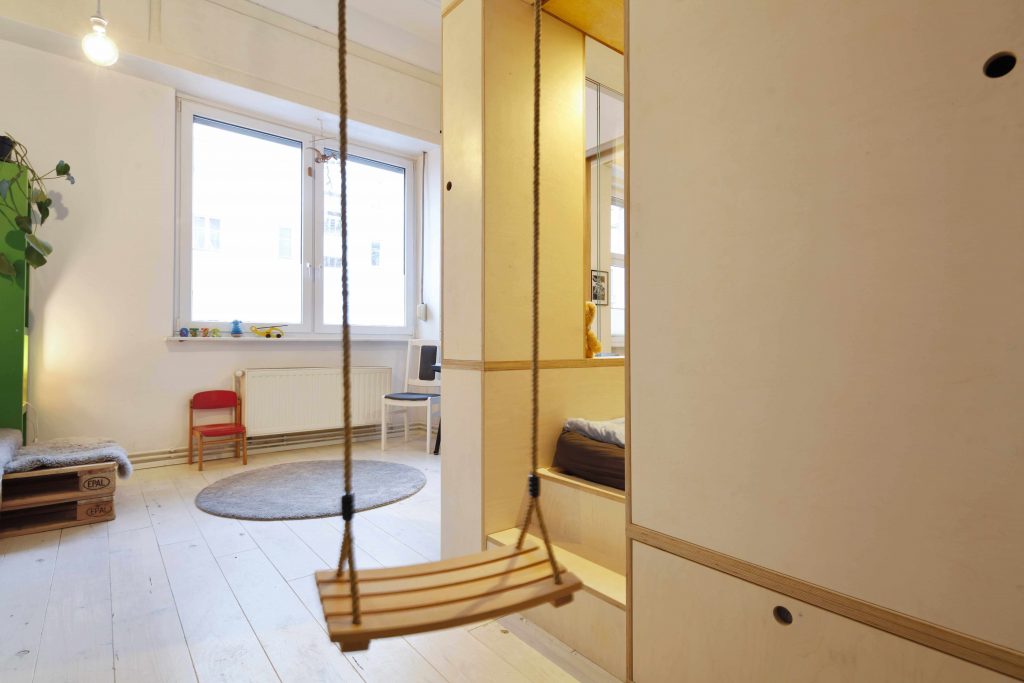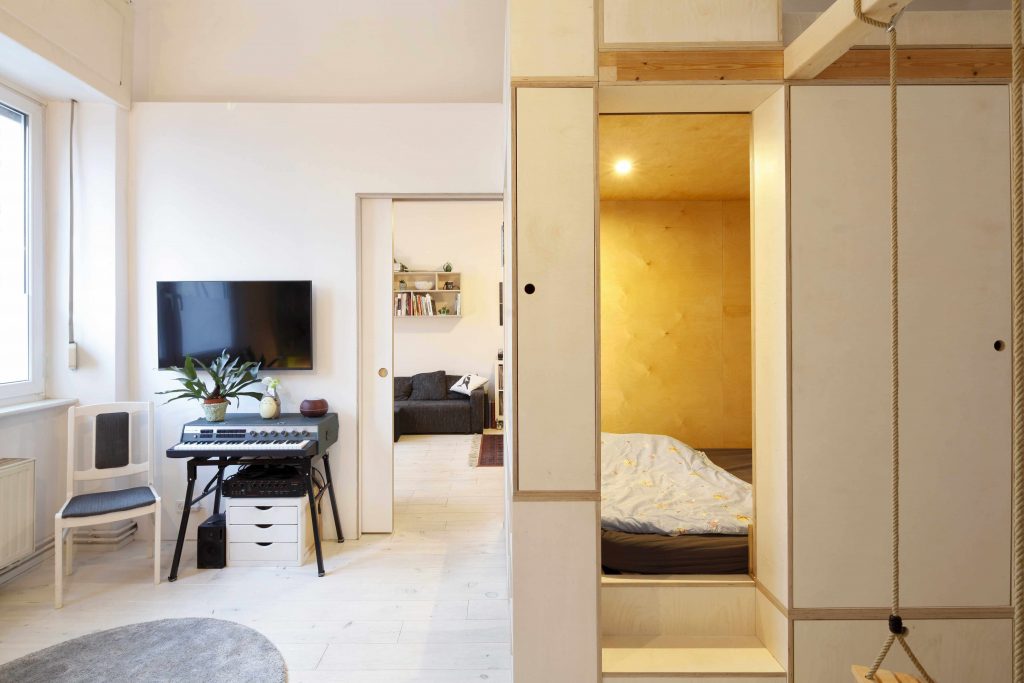 The cube is designed to accommodate stairs to the rear wall later. The idea is that the cube can evolve with Otis once he's old enough to decide how he wants to use it. The rooftop could become a second playground or sleeping area, leaving the lower part as a study area or a guest bed. Hemp netting will complete the cube's area of intervention, creating a transparent attic in the room — a floating chill out zone or reading corner. For the time being, a swing opens up the play possibilities and provides a taste of what's to come.
Project by Paola Bagna and Ziel: Architektur