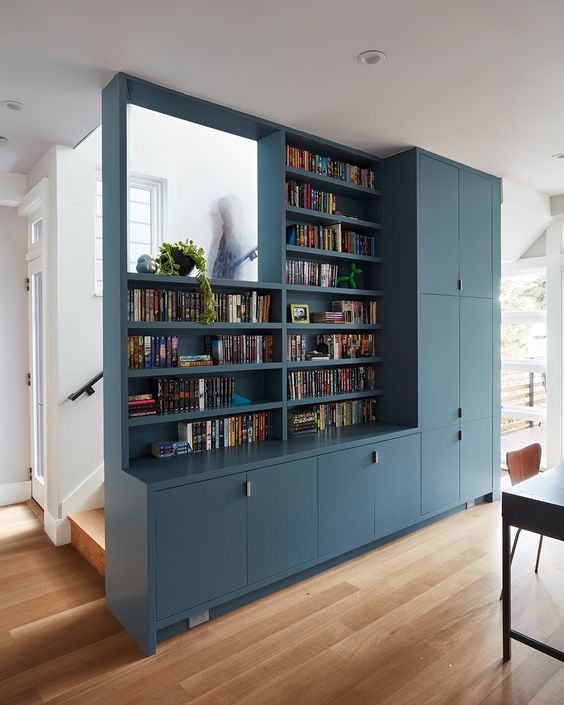 Top 5 Tips to Organize Your Home
---
Organizing your home can help you de-clutter and de-stress by allowing you to find what you're looking for quickly and easily. There's nothing worse than searching endlessly for items or clothes you desperately need but have no idea where to find. So if you're tired of your home in its current state, these five home organization tips can help you transform it into a clutter-free zone, and help you keep it neat and tidy from the attic to the basement all year long.
1. Use Floating Shelves & Bookshelf Storage
To keep more of your items like shoes, books, or towels off of the floor and give yourself more walking room, try a floating shelf or bookshelf to keep your surfaces clean and neat. Installing floating shelves on the walls in your living room or bedrooms can also give your wall a bit of excitement. A bookshelf can help you keep important books, movies, or other items from being trampled over on the floor.
2. Buy Hangers and Racks
Keep your bathroom, bedroom, and linen closet neat and tidy by using over-the-door hangers, shoe racks, and towel racks. Investing in hangers and racks is the perfect solution to a clutter-filled room. You can find them online or at your local home goods store.
3. Consider a Storage Unit
If your attic, basement, and garage are all filled to the brim with your items, consider renting a storage unit for additional storage. A storage unit allows you to store your most valuable possessions in a safe, secure, and dry location away from dust, dirt, and moisture. Renting a storage unit is a great way to save on space and make your living areas walkable again, but also much more pleasing to the eye.
4. Use Baskets and Bins
Baskets and storage bins are great options for storing items you're not going to be using anytime soon, including holiday decorations, seasonal clothing, extra bulk food or household items, old toys, and old baby clothes. Store the bins and baskets in closets or in the basement, attic, garage, or storage unit, depending on how long it'll be before you need them again.
5. Control Your Cords
We've all experienced the dreaded wire clutter problem when it comes to plugging up our electronics behind the TV, and we finally might have a solution that helps keep wires out of view: the Cableyoyo. This nifty little invention can coil up to six feet of cord and comes with adhesives on the back that allow you to stick it to most surfaces. Alternately, you could try a cable caddy, which has space for multiple cables to clamp into.
Getting Started
Getting your home organized doesn't have to be a tedious job. With the vast array of products to help with organization, you can get your home cleaned up in no time with minimal effort. A storage unit can help you get there by giving you more space and more walking room around the house, not to mention make your rooms more spacious. Find the right storage solutions to help you organize your home today.