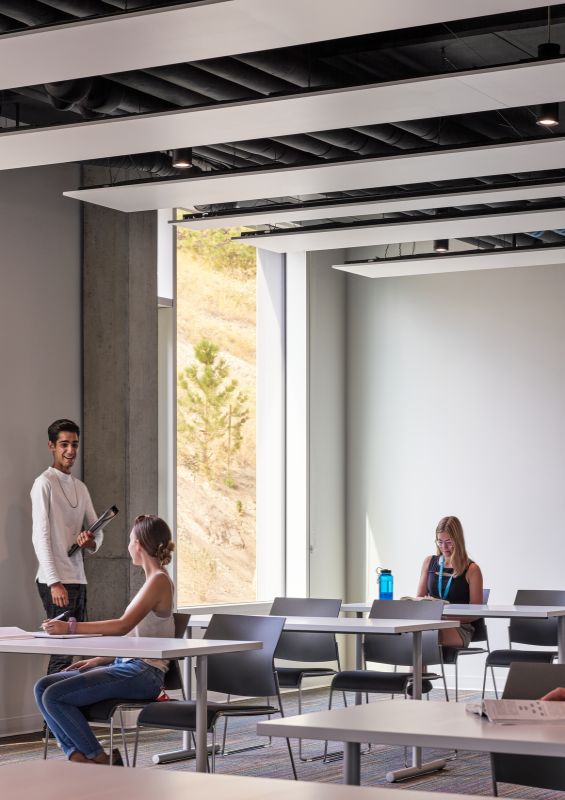 UBCO Skeena Residence by PUBLIC Architecture Studio
---
Defined by sun floods, through views, and candy-colored stairwells, the new, six-story Passive House Skeena residence provides 220 modified traditional bedrooms and support amenities. Completing an ensemble of buildings surrounding the Commons lawn at UBC Okanagan campus in Kelowna, BC, the project gives easy access to outdoor green space for picnics, fitness, or just hanging around.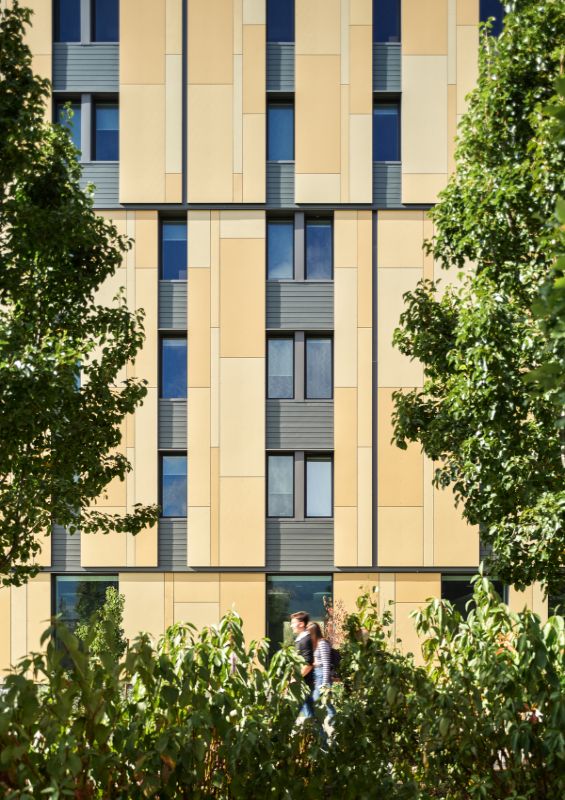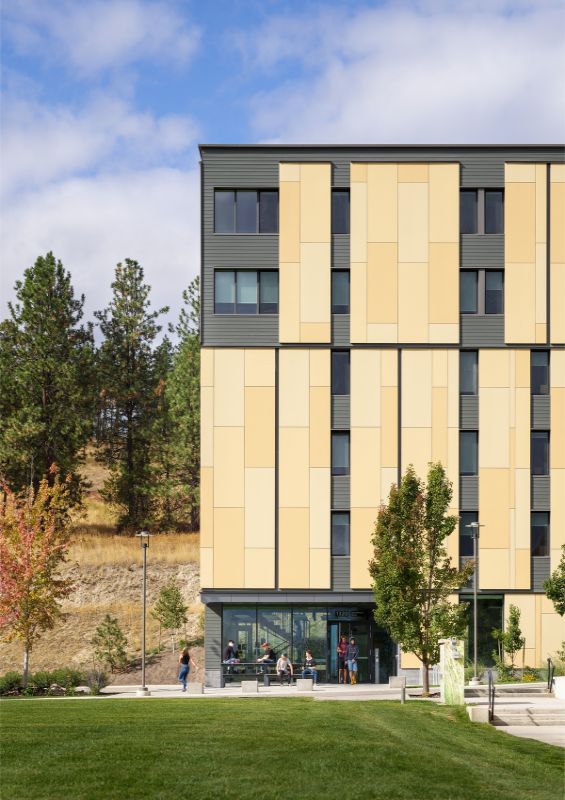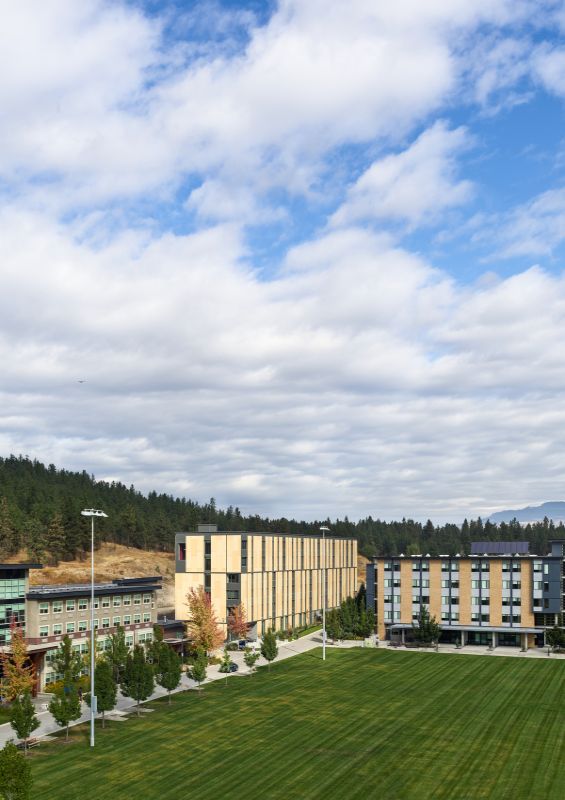 More than with conventional building methodologies, an integrated design process is vital to achieving Passive House. A conventional design process begins with broad strokes and becomes further refined with each iteration. With Passive House, however, details rule: even fasteners become an essential element because of their ability to conduct heat. Designing the details in preliminary phases allows for accurate energy modeling.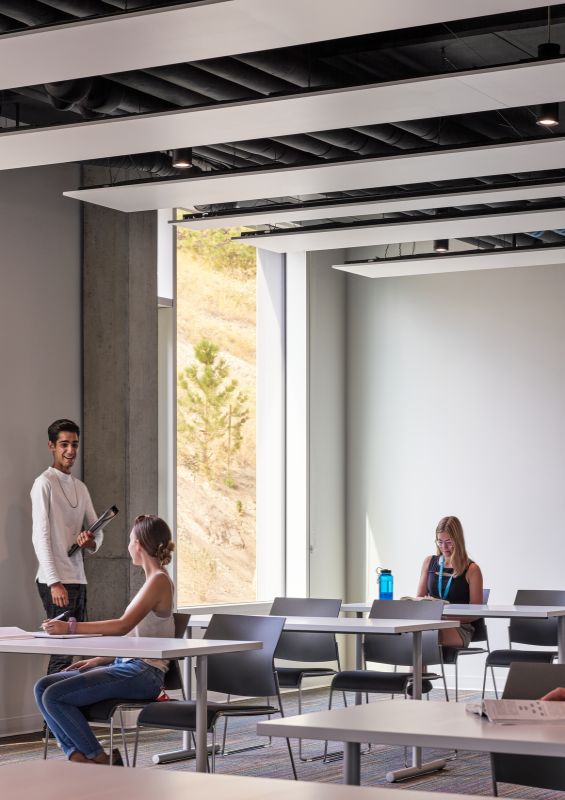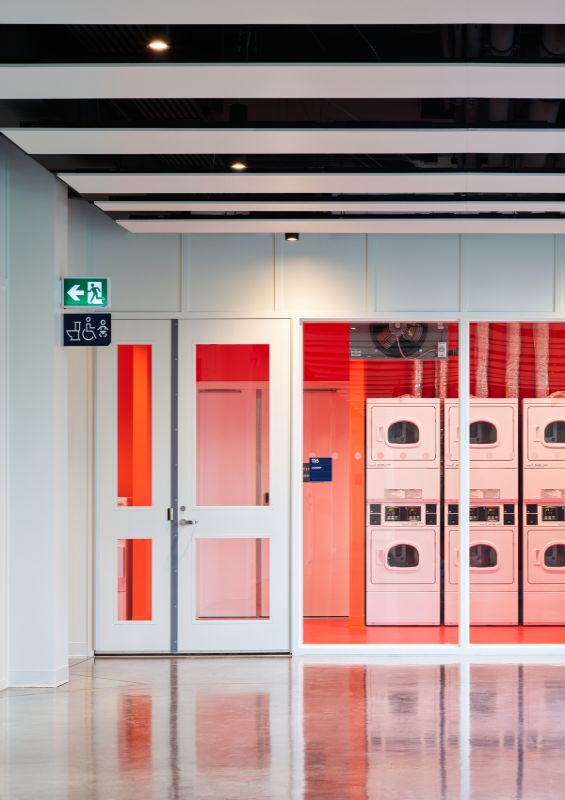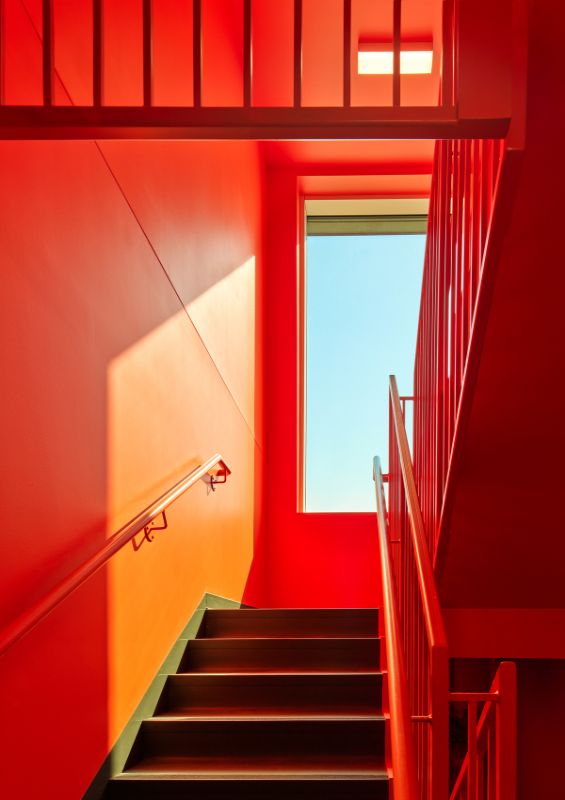 The Passive House process accelerates decision-making and is heavily weighted toward preliminary design with significant time and cost savings achieved by working through problems at the beginning. Energy invested early in the design pays off over the lifetime of the building. To demonstrate the residence's efficiency: at the coldest point in the year, student body heat supplies more than ¼ of the heat required for the building.
Project by PUBLIC: Architecture + Communication
Photography by Andrew Latreille