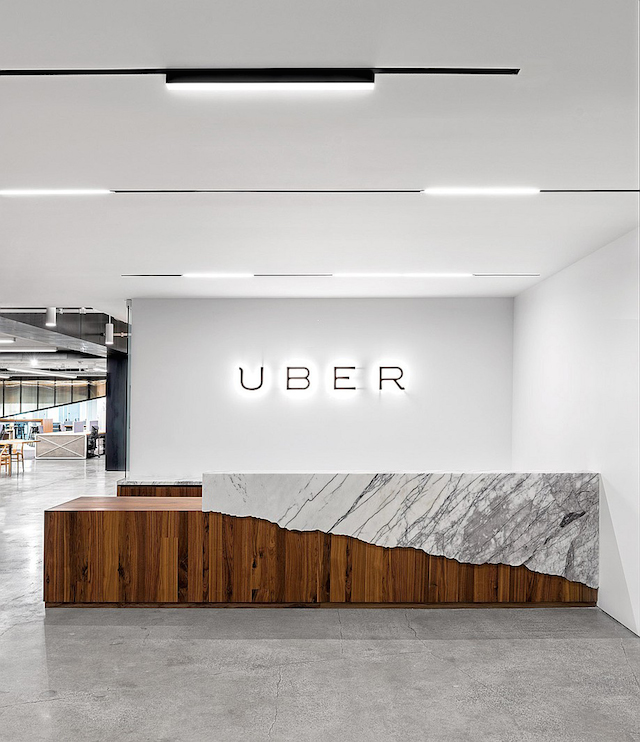 Uber Office Design by Studio O+A
---
Uber office was designed for the 560 employees, which means that functionality was the main purpose of the project. The new office has been developed to reflect our company's purpose, ideas . It includes open plan seating, collaborative meeting spaces, and a ¼ mile track around the floor for "walk and talks". The interior is minimalistic, but the main element in this case becomes the materials, which play a big role in the interior design. Studio O+A and MASHStudios gathered to make a functional, modern space where work goes fluently.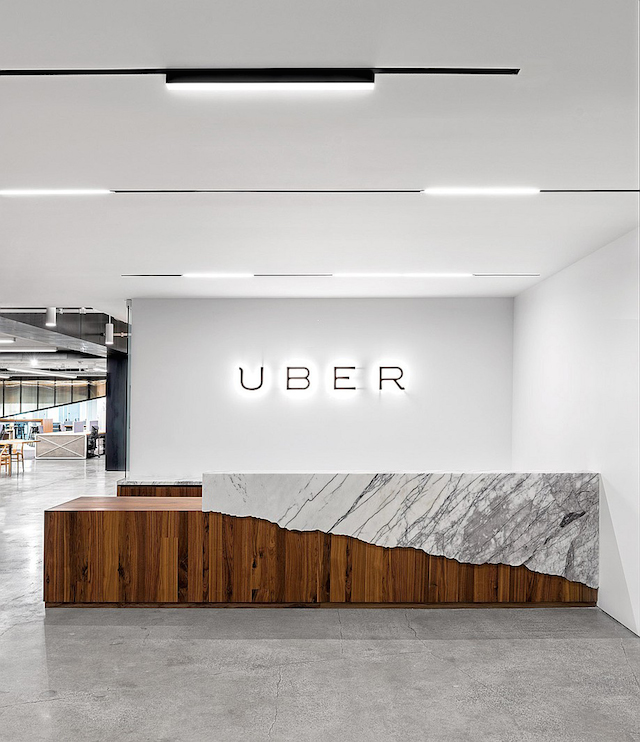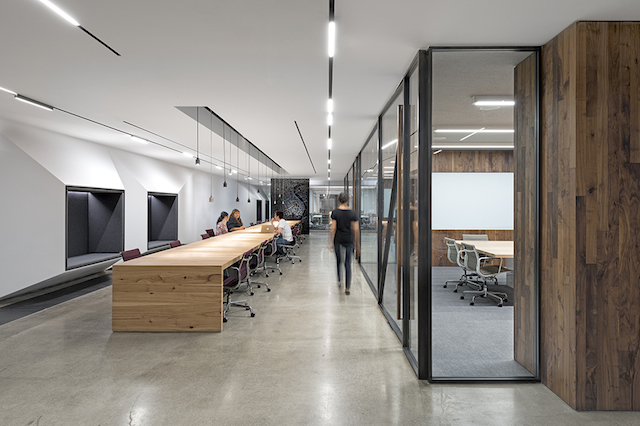 The space also represents the 118 cities around the world idea, whom uses the UBER services. Such places as the art installations, conference rooms were named after Uber cities and maps on screens throughout the office. In the new office, the creatives at O+A worked to minimize their environmental footprint with state of the art energy management systems and cutting edge energy efficient features.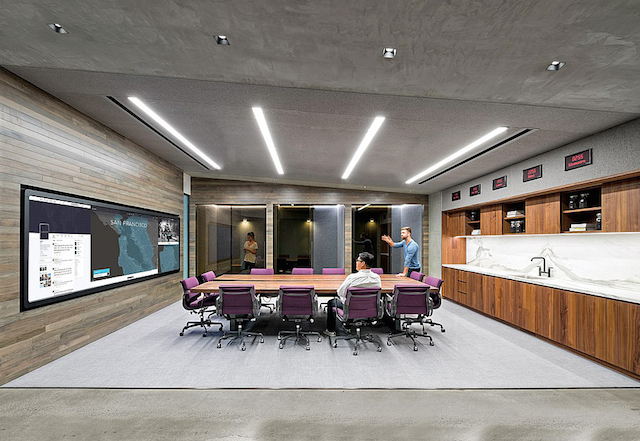 The main idea for the project was to create a teamwork spirit between the workers, and to make the space more open, which allows the possibility to watch the work as it goes. Open areas such as the kitchen, meeting room creates a new form of design, which gives a character to the space.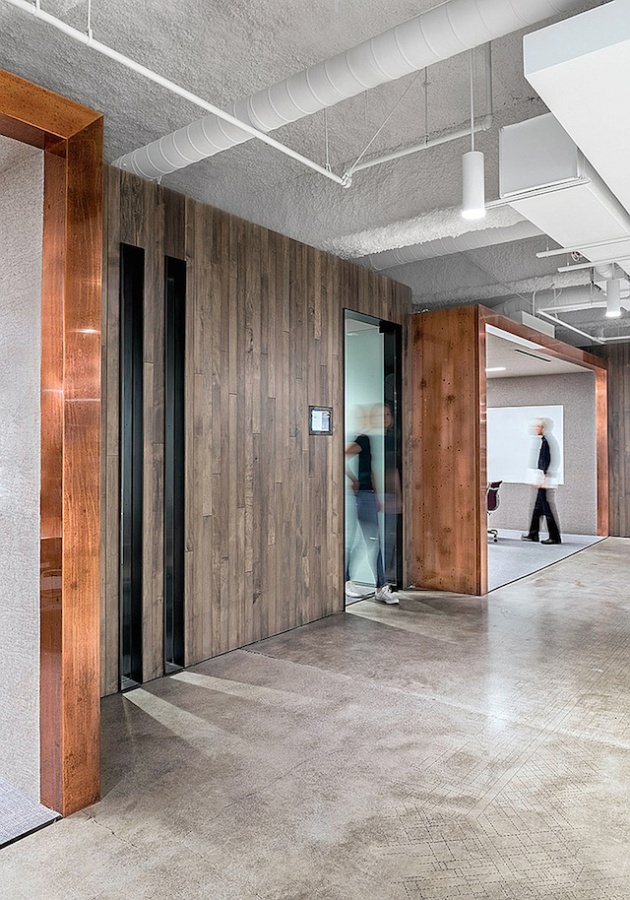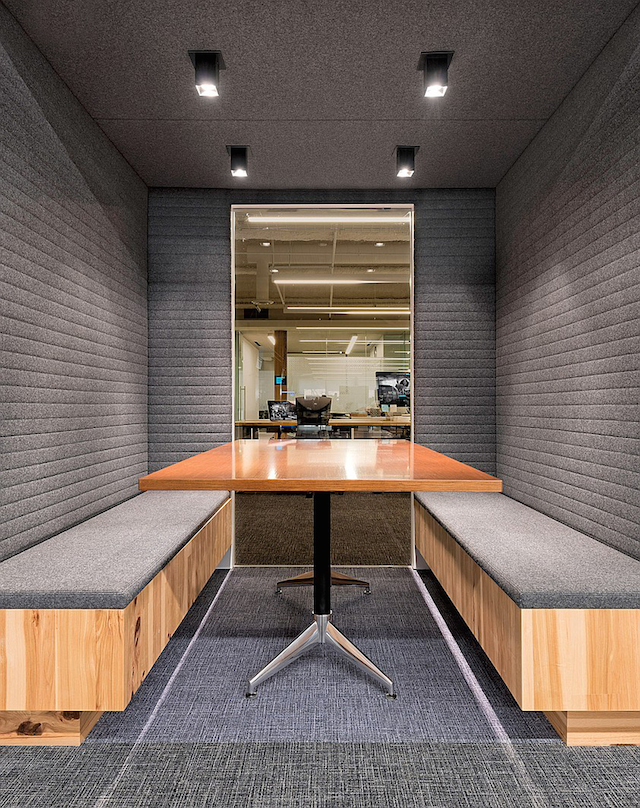 The materials create a solid look, which gives a certain emotional side to the project. It is sharp, but with some softs elements, the needed balance is achieved and the space gets more cozy and warm.