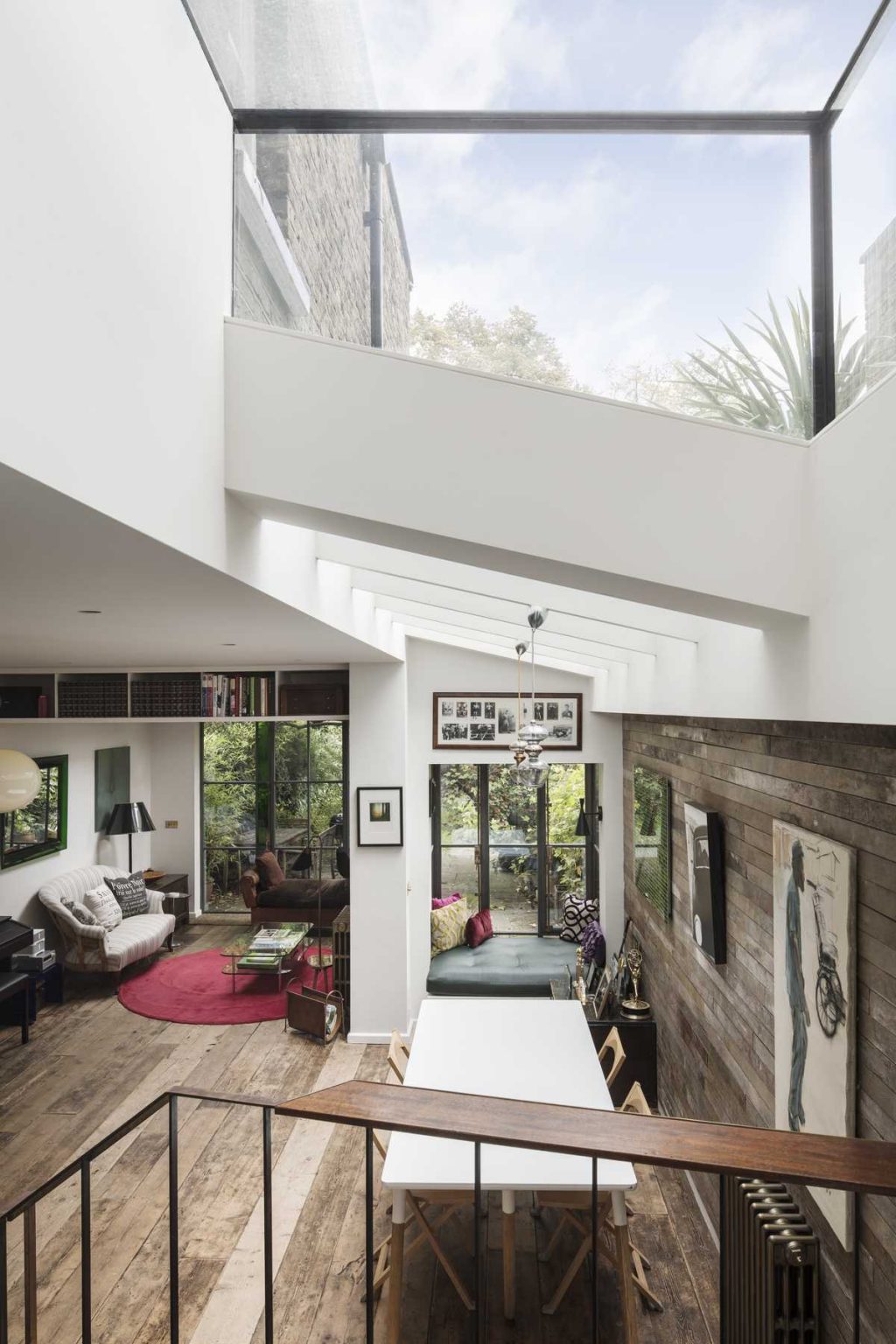 Victorian Home Refurbishment by Charles Tashima Architecture
---
The design focus for this North London Victorian terrace home design project was the refurbishment and reconfiguration of the ground floor together with additional space of a new side-return. Orienting and organizing the interior architecture to maximize sunlight during the day was one of the primary challenges that Charles Tashima Architecture solved.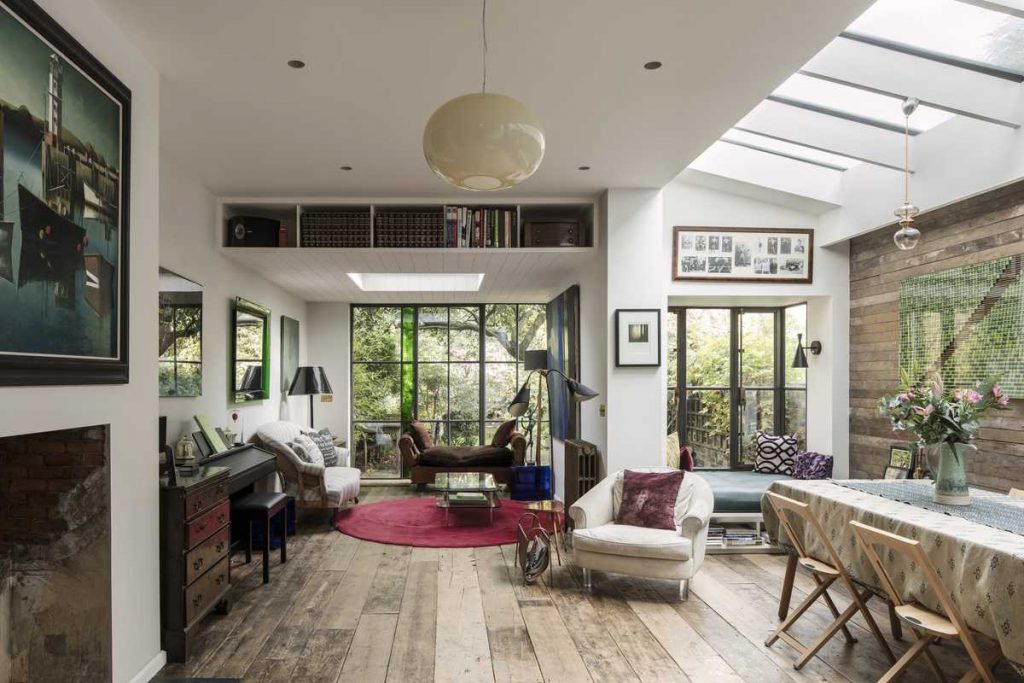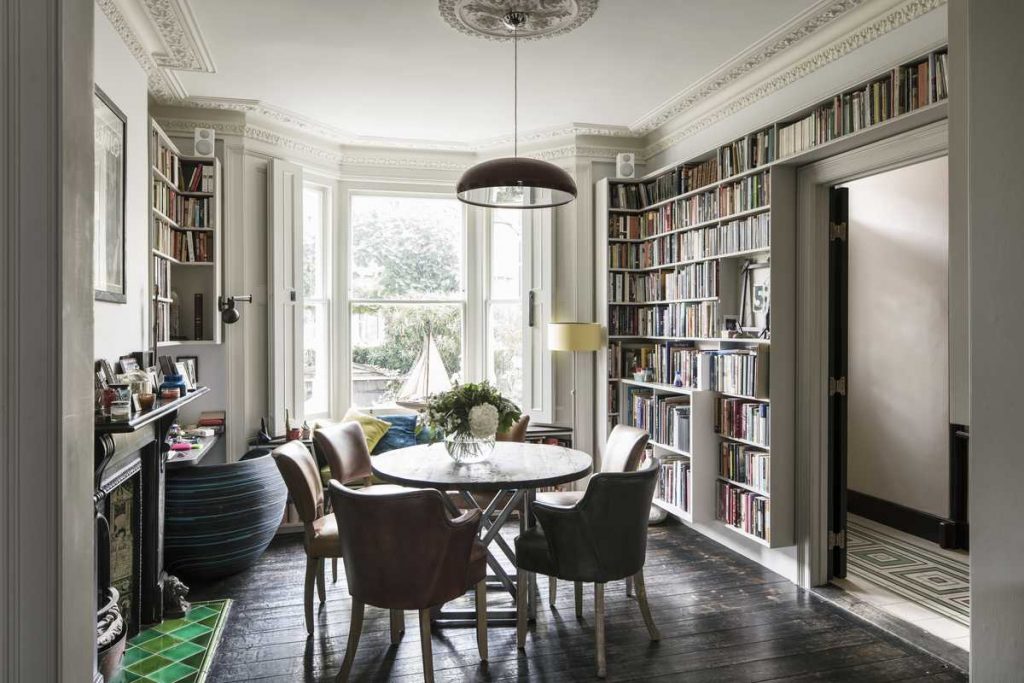 While the front of the house faces south-southeast with wonderful direct morning light, the rear garden faces northwest, consequently less light for most of the day. ​At the encouragement and inspiration of their famous client, the architects made the somewhat counter-intuitive decision of relocating the kitchen to the smallest room at the back of the terrace house, rather than in the larger room extension in the garden.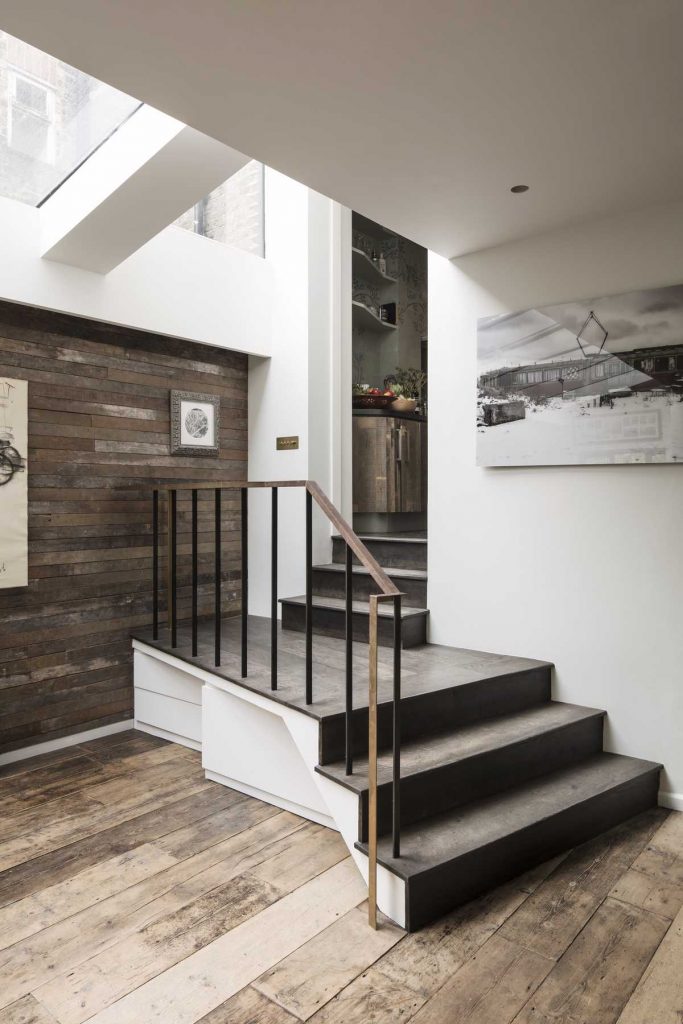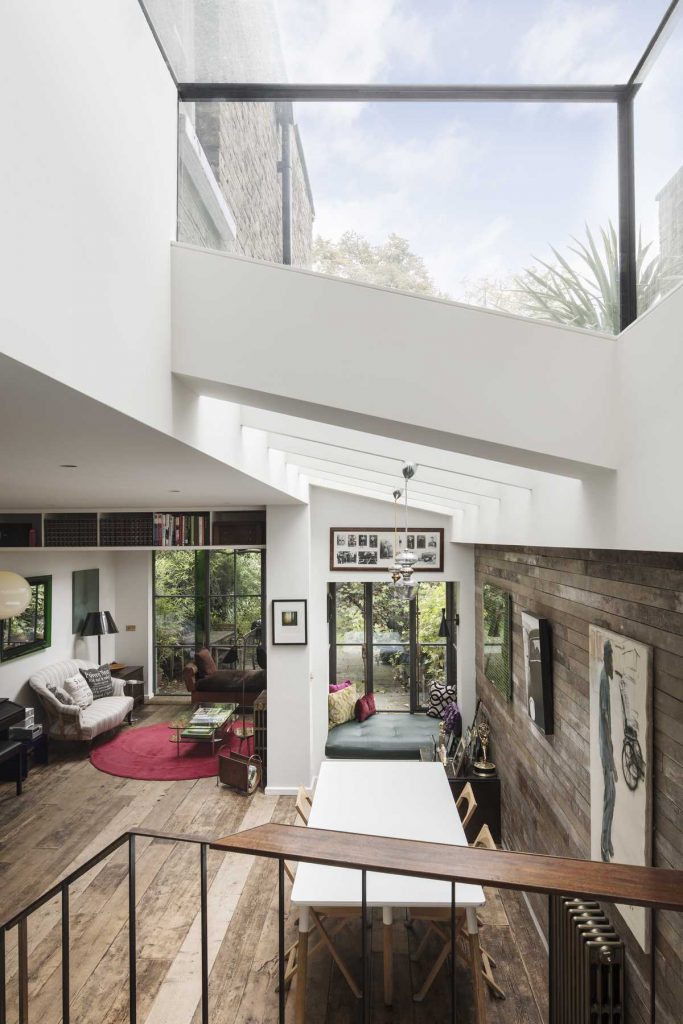 This move had advantages. The kitchen gained a strategic position to serve both the garden living area to the back and breakfast room at the front. It's important to note that the living and family dining areas are set (about 7 steps) lower than the main ground floor of the house. To improve the connection and flow of the two levels, the team designed a stair with a generous half landing – a space between. Just above this landing, they introduced a glazed cube for light as well as head-height. The stair is made of reclaimed oak, blackened steel, and polished brass handrail.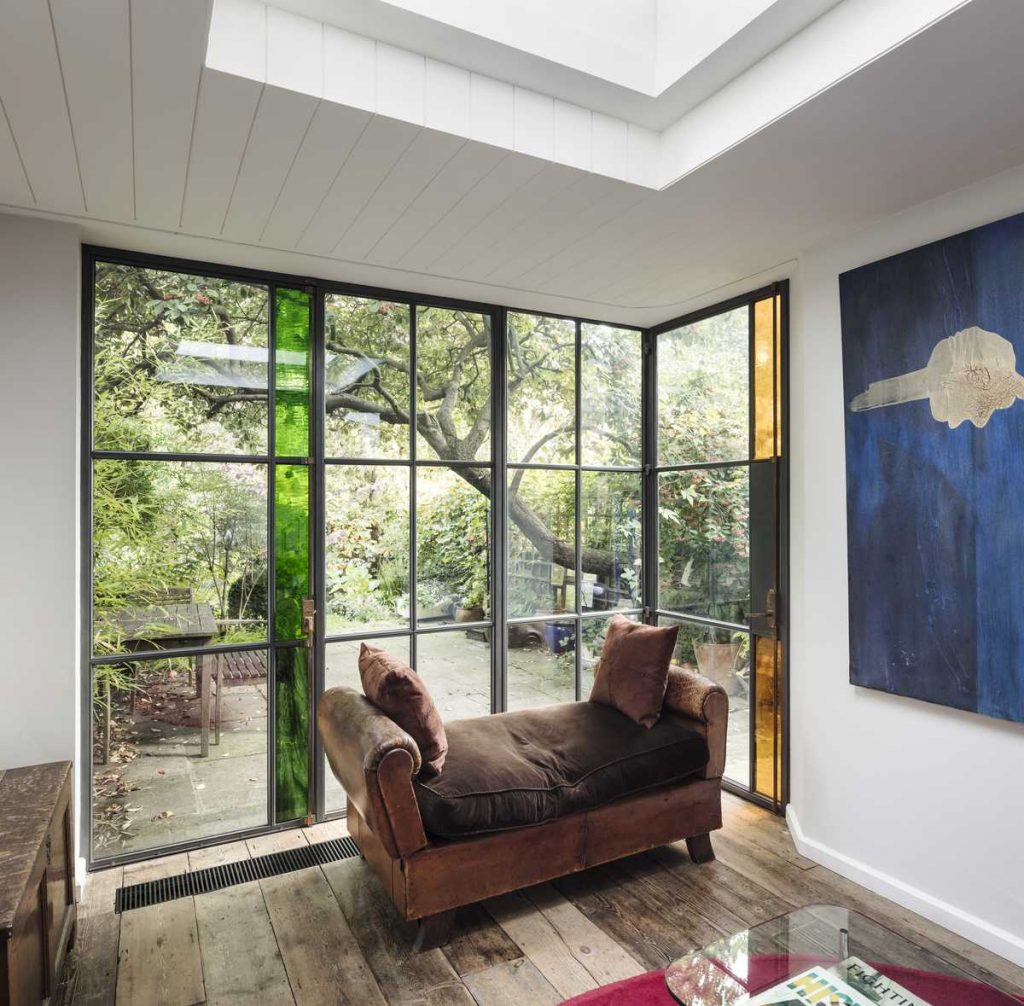 To improve the use and volume of light within the existing extension, the architects added several windows and skylights in addition to a side return and window seat, projecting into the garden with a direct view of a beautiful magnolia tree. In the late afternoon, there is a brief period when light cuts across the house on the garden side and light does have a moment of direct engagement. As to the character of the rooms, the client asked for an eclectic approach, using a rich variety of materials – including reclaimed flooring, concrete worktop, Moroccan cement tiles, colored glass and steel windows – to work together with a variety of colors and rich array of their furniture.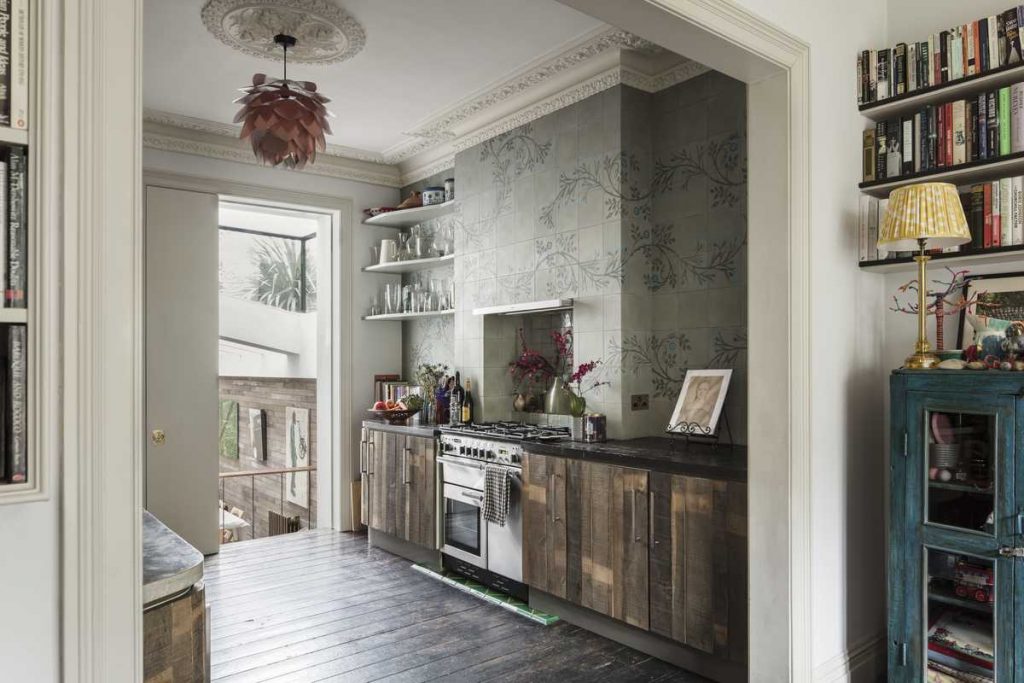 The architects sought to create atmospheric and warm spaces with bespoke joinery. The room needed to have the dual feel of being a place to read the newspaper and have breakfast while having the warmth and comfort of surrounding books and photographs.
Photography by Oliver Perrott