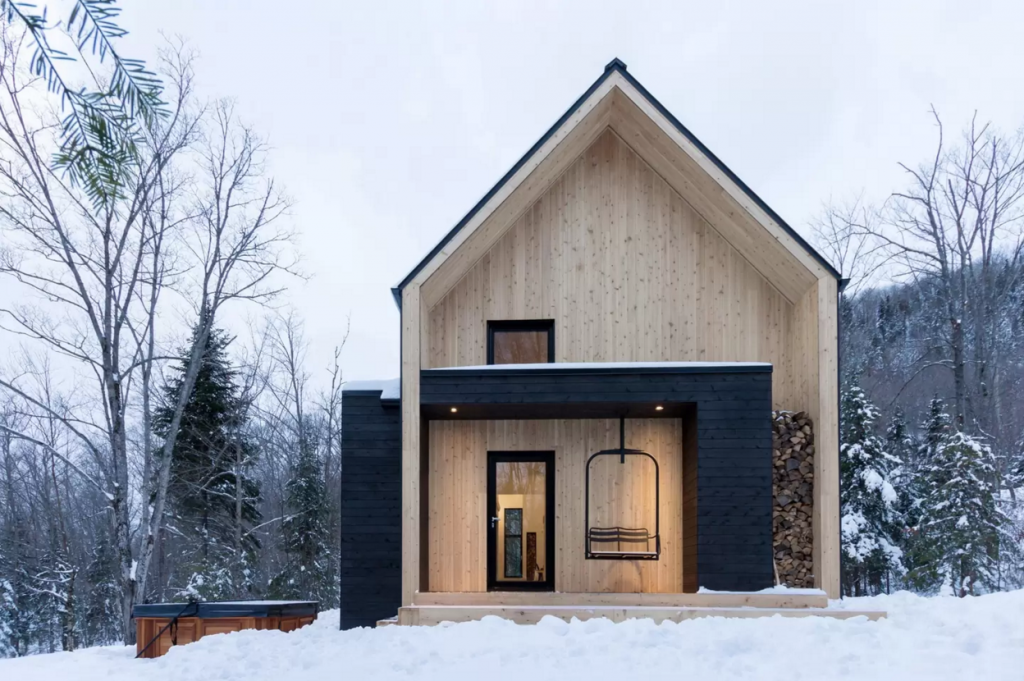 Villa Boreale in Canada
---
Traveling to other countries and seeing something new – this is one of the most fun things. As a person, who doesn't enjoy this so often, they want to stay in more interesting living spaces while vacationing is understandable. Most of us tend to spend a bit more than on some usual day, so why not spend a bit more and stay in a smartly landscaped villa.
Choosing a cozy cottage, that's styled in a minimal and modern way – why not? Especially if it's close to a skiing resort. Today, our post considers this kind of option. In Canada, by the ocean bay with stretching forests and mountain areas there stands a stylish villa with interior no worse than a facade, which shows a modern look. Minimal Scandinavian and Nordic style interior creates a feeling of lightweight and airy space while still screaming simplicity and subtle modern design.
Living space – it's a room with high ceilings and a neutral color palette, flooring seems to be polished concrete and the decor is mostly in shades of white and muted black. As for the villas surrounding the environment, the substantial colors in this interior are natural and earthy – gray, white, and shades of black, which always sounds great next to wooden surfaces.
The bright and cozy house attracts those who wish to stay in their style and invites you to escape from the current surroundings to a lovely Canadian setting. If you're interested in this wonderful retreat – just pop over to the Air Bnb website and check it out!
Via Archdaily