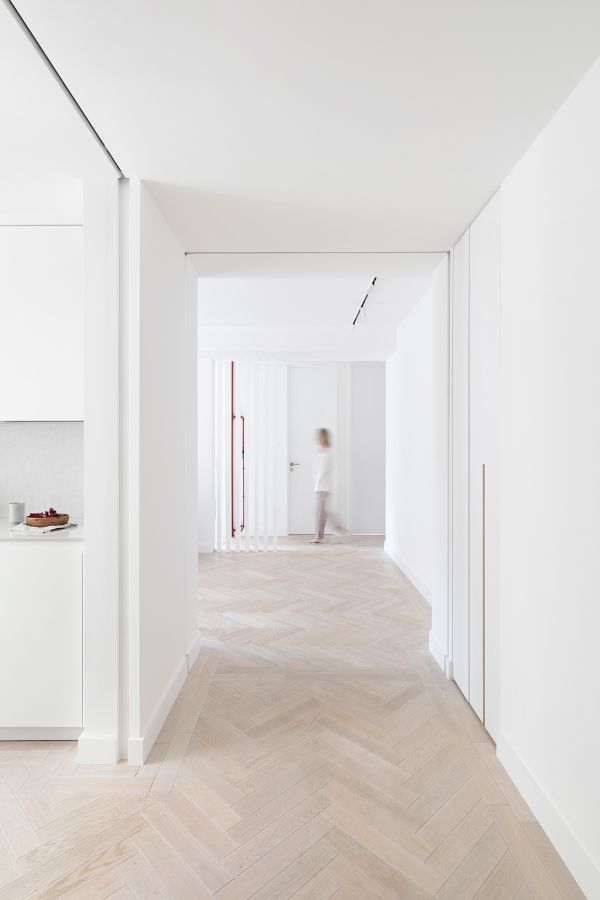 An 80sqm Apartment Renovation by Brosh Architects
---
The property was situated in a 1930's block of flats in Notting Hill. It was divided into small spaces with original herringbone pine flooring, which was rotten, damaged, and missing in some places.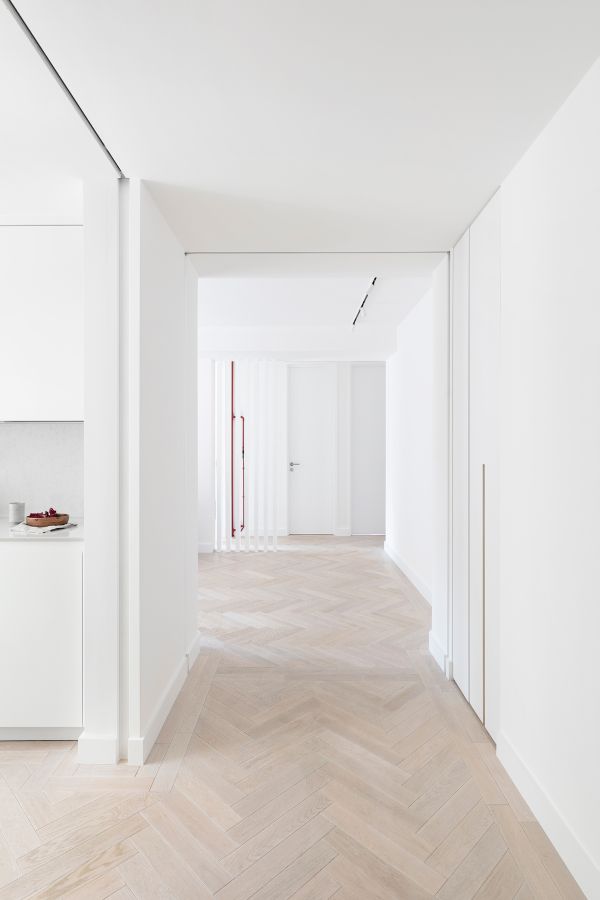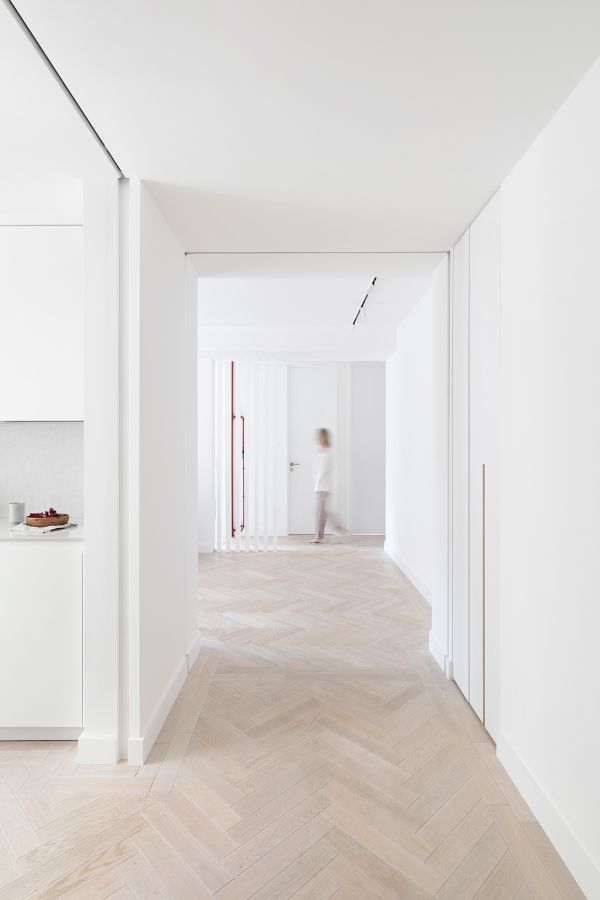 The project was on a budget, and therefore, major structural alterations were out of the question. But the space was divided into many small rooms separated by stud walls. The architects had to be creative and managed to manipulate the feel of the space with very little structural work involved.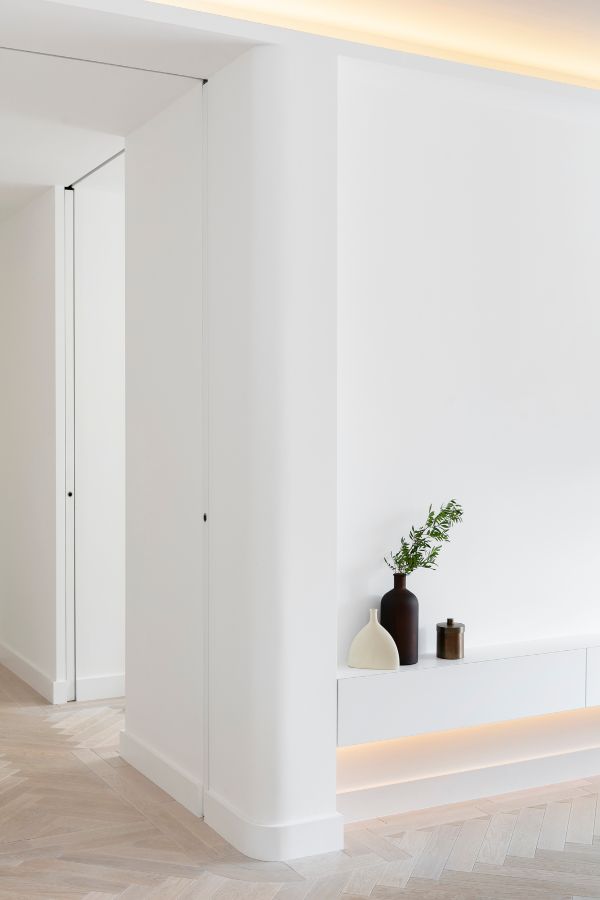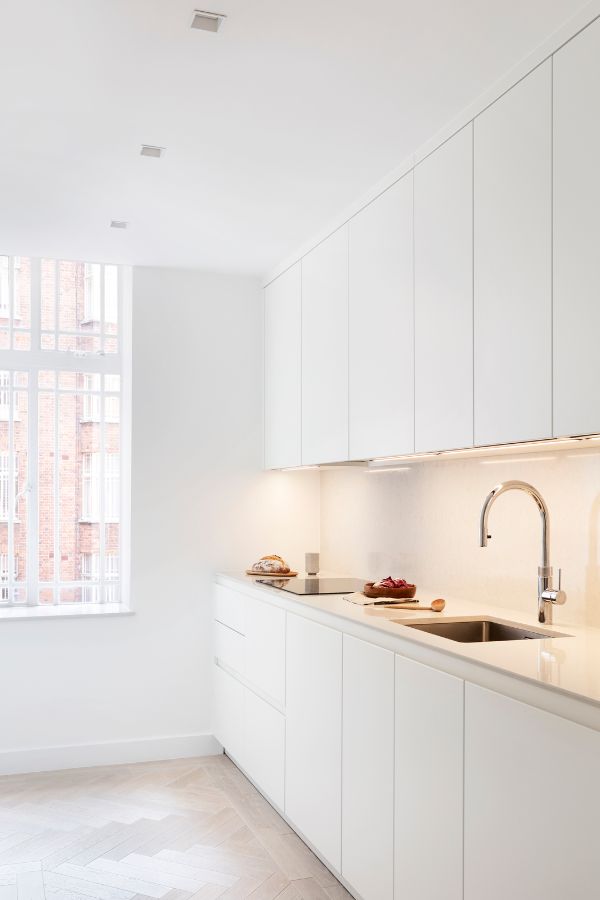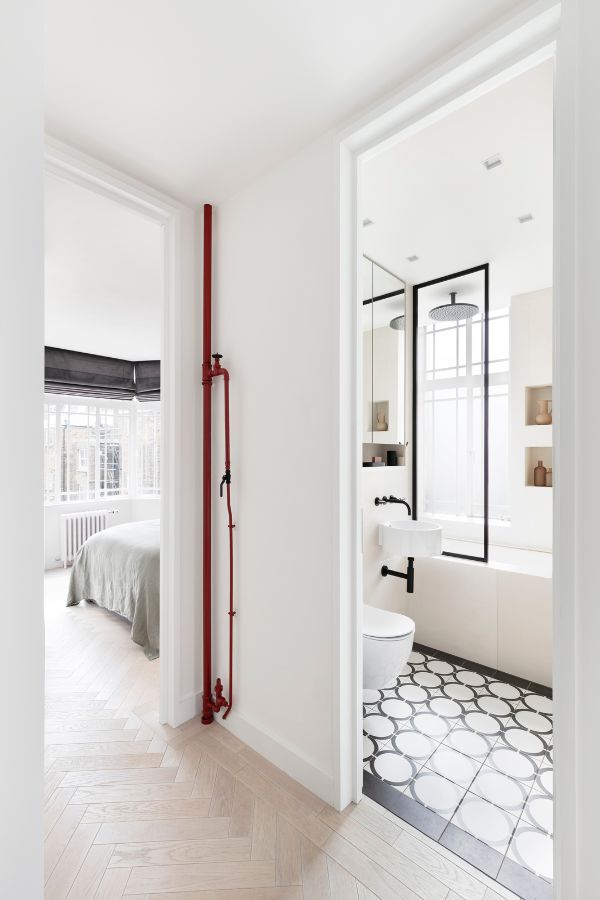 Even though the main ceiling was high, it had many exposed structural beams and ventilation ducts which made the space feel lower than it was. The team lowered the ceiling to hide the beams and used different ceiling levels for concealed lighting.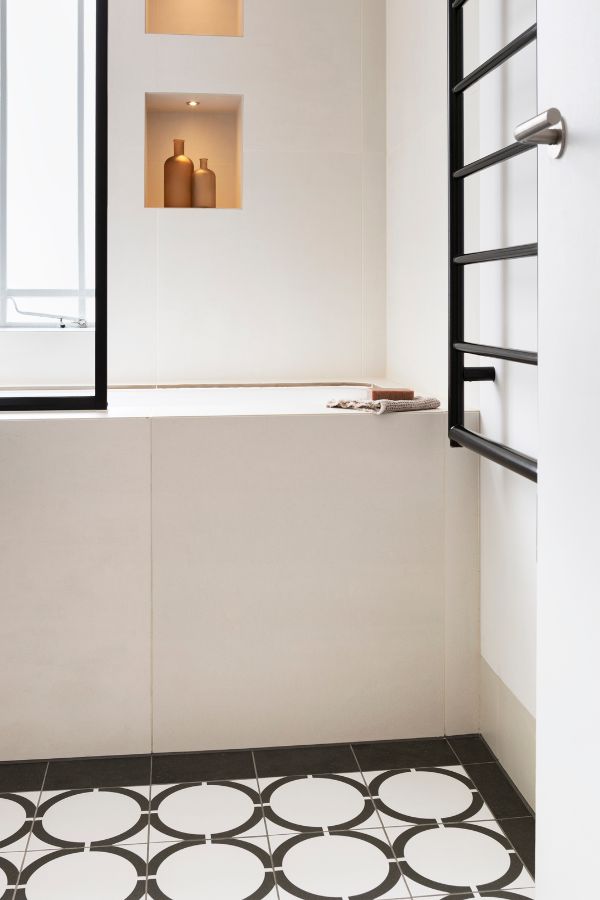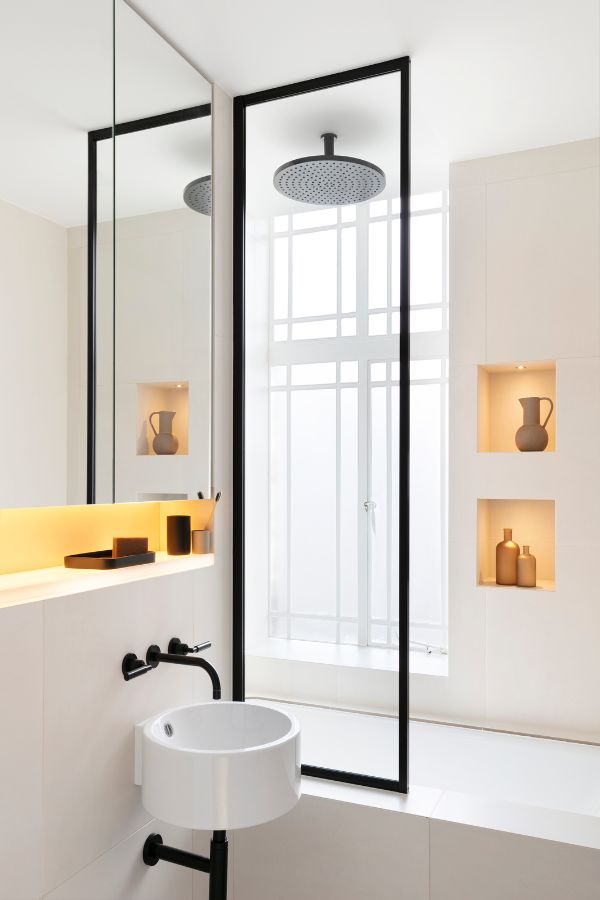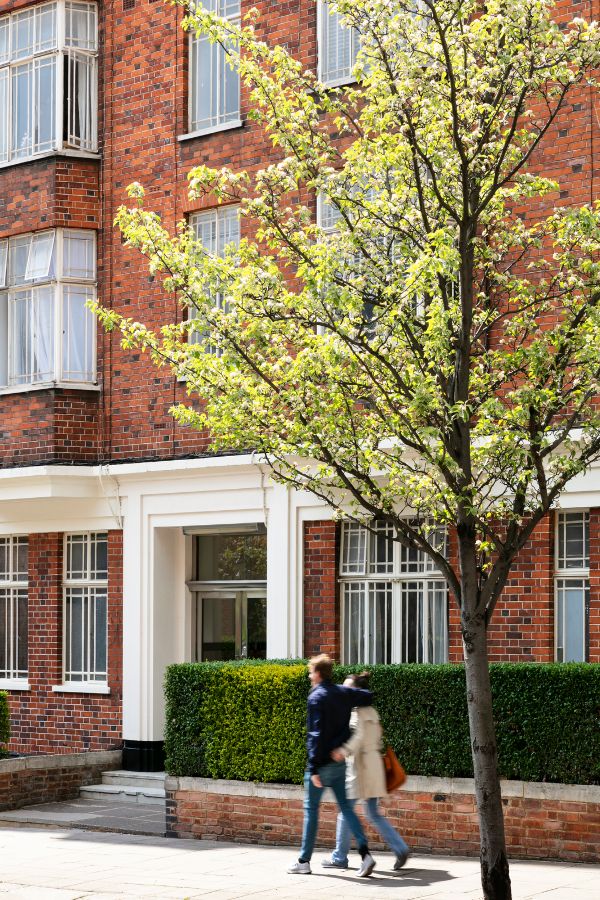 The main walls had odd corners, shapes, and niches, so the architects straightened them up and utilized the odd wall niches for storage space.
Project by Brosh Architects
Photography by Ollie Hammick