XXS Portico Extension by Brosh Architects
---
The existing property, built in the mid-1950s with a side door entrance, gave the house an uninviting and faceless front façade. So the brief was to design a portico extension for the existing home to add more storage space for shoes and coats. And above all, to create a warm, welcoming entrance to the client's home. However, the team had to keep rear garden access from the front. The budget was limited, and, therefore, the design had to be as simple as possible with no structural complexity. So the team started with a simple rectangular shape and developed everything from that point.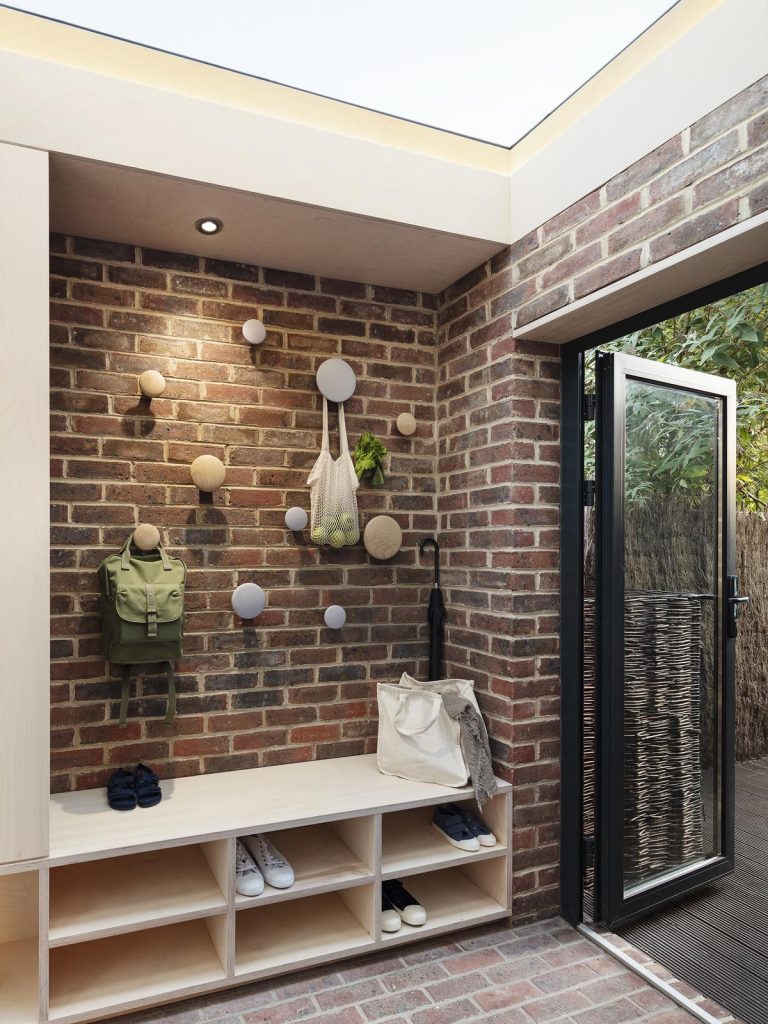 Firstly, the architects ensured that there was access to the rear with good circulation of movement in and out of the house. They then added the storage bench and a coat area. To maximize the natural light, they positioned a large ceiling skylight and installed a single glass-panel rear access door. The large skylight almost covers the entire ceiling area that gave the architects limited space for the downlights. To overcome this issue, they created a detail to conceal the lighting within a small recess in the skylight's upstand to hide the strip lighting. The strip lighting was installed with a light diffuser to stop the skylight reflection from showing the LED lighting dots and instead evenly reflecting the light into the portico area.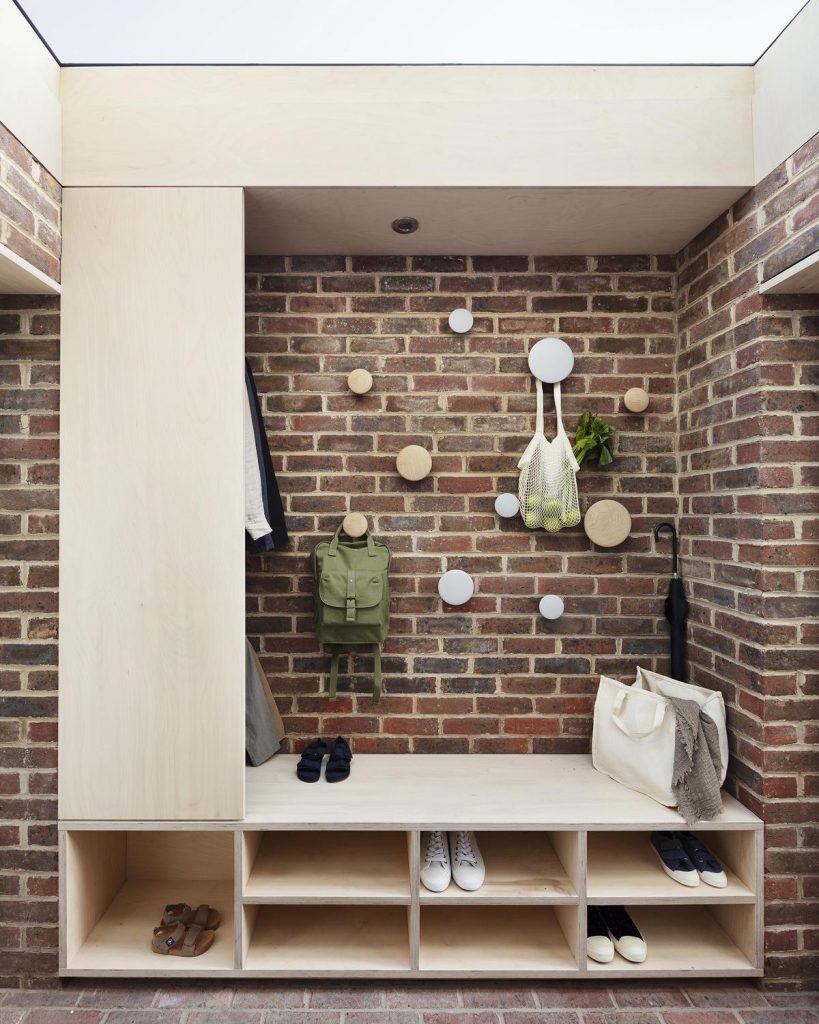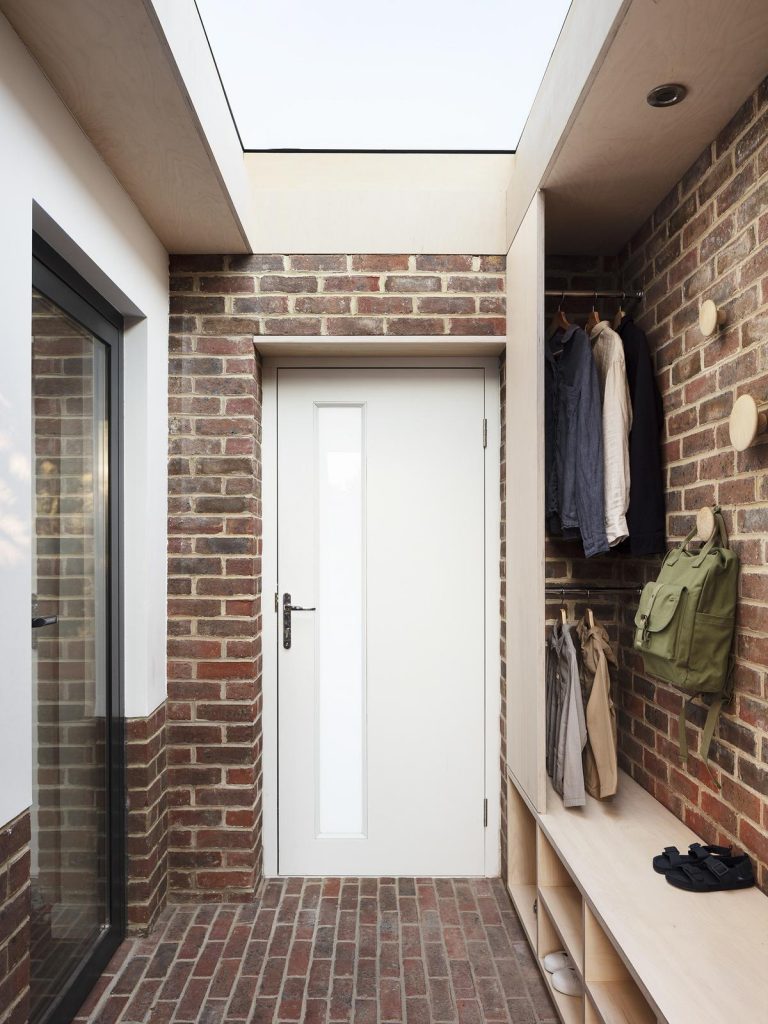 To cut both short and long-term costs, the architects decided to use only two materials: brick to match existing and birch plywood to balance the strength of the internal brick and also to bring a warm atmosphere into space. The internal bricks were coated with a matt internal sealant to prevent any brick dust. And now the walls are maintenance-free, unlike if the architects had used standard plasterboard and skim for a wall finish that would mark and crack over the years to come.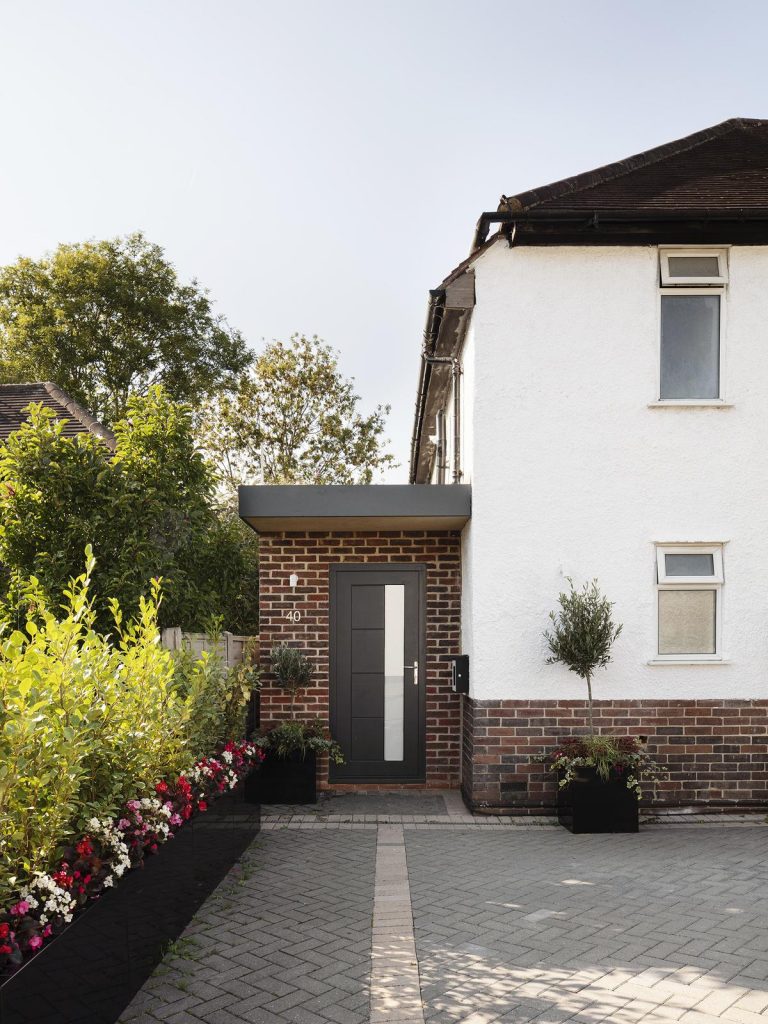 The architects designed the birch ply joinery to create a seated area to put shoes on and off, and within the bench, they made storage for the shoes. The side panel was made not only to hold the coats but also to hide them as you come into or from the house.
Project by Brosh Architects
Photography by Ollie Hammick