4 Tips For Choosing A Home Office Table
---
When setting up a home office, one of the most crucial aspects is the table. Since this is the place where you will spend a significant part of your day, it's clear that you shouldn't buy the first random office table at your local furniture store. Well, you could, but first, make sure to check out these four tips.
How to Choose the Perfect Office Table
Nowadays, employers do everything to make their employees feel as comfortable in their workspace as possible. Spending eight hours on a squeaky chair or a crappy desk seems like an impossible task. Even factors such as temperature or lighting affect your productivity. When we're talking about working from home, the same rules should apply–your home office should be as comfortable as you can make it.
That's why a high-quality table should be your priority when setting up a home office. This won't only be a great addition to your workspace but it will also improve your interior.
Let's take a look at the basics when choosing a home office table.
1. Make a List of Your Basic Needs
Before you start thinking about the furniture you need, make a detailed list of the most basic needs for your office set-up. This list should contain every item you use in your work, such as a desktop PC, laptop, phone, binders, pens, pencils, etc.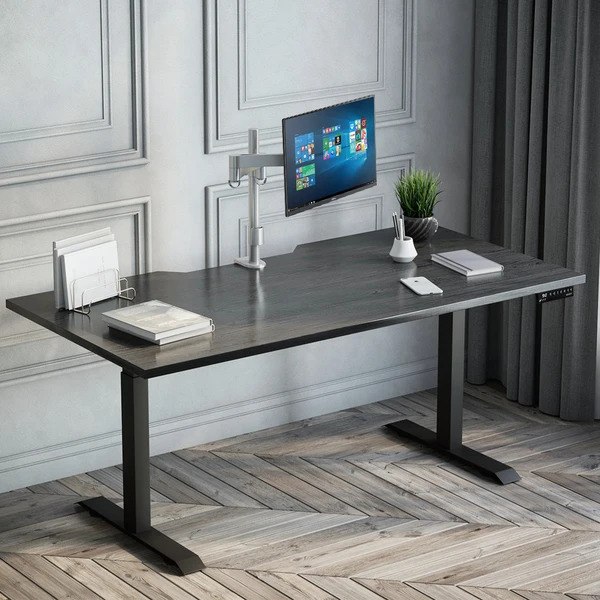 Depending on your work specificity (which you know the best), think about what you need the most. For example, if you're a graphic designer, you will need more space for a large monitor or graphic tablet, which means you will need a larger table. While if you're a lawyer or accountant, you will need a space for printer and file cabinets as well.
2. Choose the Right Place for Your Table
With the Covid-19 pandemic, many people had to go and work from their homes. In the beginning, it sounded fantastic, but then reality hit hard. Unlike the office buildings, most of our homes were not planned to be workspaces. Having insufficient space is the most complicated part of setting up a home office.
As a tip, find a spot in your home where you can work without distractions–isolated from a noisy street, etc. Make sure to measure that space before getting and assembling the office table. If you lack space, consider getting a foldable desk or remove any furniture piece that takes up a lot of space.
3. Choose an Office Table That Suits Your Needs
At first glance, it may seem that the choice of office tables is vast. While in terms of quantity, that's true, there's a different story with quality. You can now get a good-looking office table for $150. Usually, such desks will have the major components of an office desk. However, the question is: will it suit your needs? If you only work from home occasionally, it might be a good option. But if it's going to be your main workspace, then you should look for something more specific.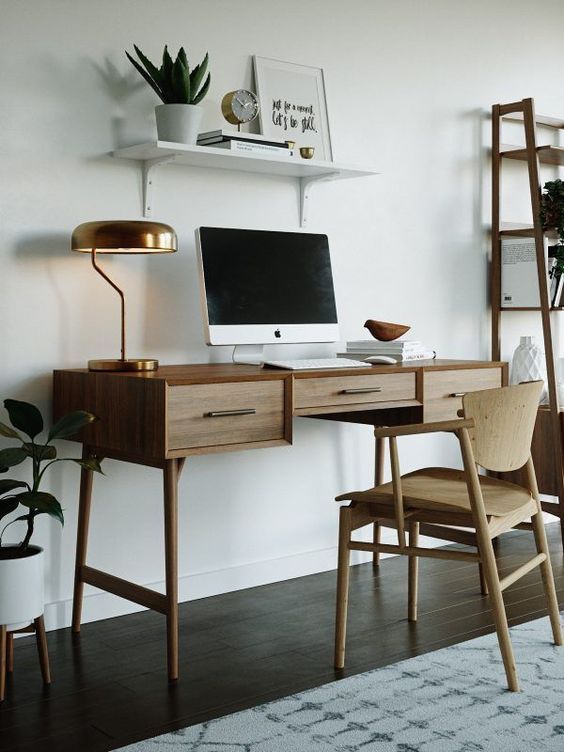 Take your list of basic needs and look at it once again. Which specific elements should your office table have? Do you need more space to place all the items? Or do you use two monitors and need a wide tabletop? Maybe you can't sit all day, and you could try a height-adjustable desk? Think about your typical day at work and imagine you will be doing the same tasks in your home. If you don't like to look at open cables, look for a desk with integrated cable management
If you use a desktop PC, look for a table that includes a space for storing the computer case. If you want the floor space under the desk to be free, opt for hanging PC storage. Make sure that the PC is well-ventilated so it will not overheat.
4. Don't Forget the Design!
After you've clarified your needs, it's time to get to the next step: design. Although the style is up to you, interior designers recommend choosing neutral colors and shapes. For example, it'll be much easier to adapt a white computer desk to another interior, rather than a red or blue one.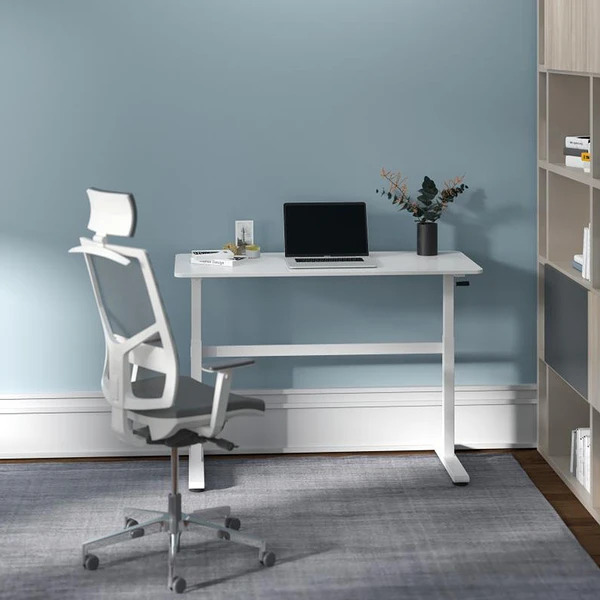 Also, choose a desk that reflects your home office interior. In other words, avoid mixing styles; if your interior is modern, a vintage-style desk won't fit in. If you haven't already picked other furniture pieces, consider combining desk, chair, and other furniture in the same style.
The aesthetics of an office desk is something subjective but important. After all, it's an item you'll be looking at every day. But in the end, it's your work tool. So, it may be worth sacrificing a bit of style for functionality and ergonomics.