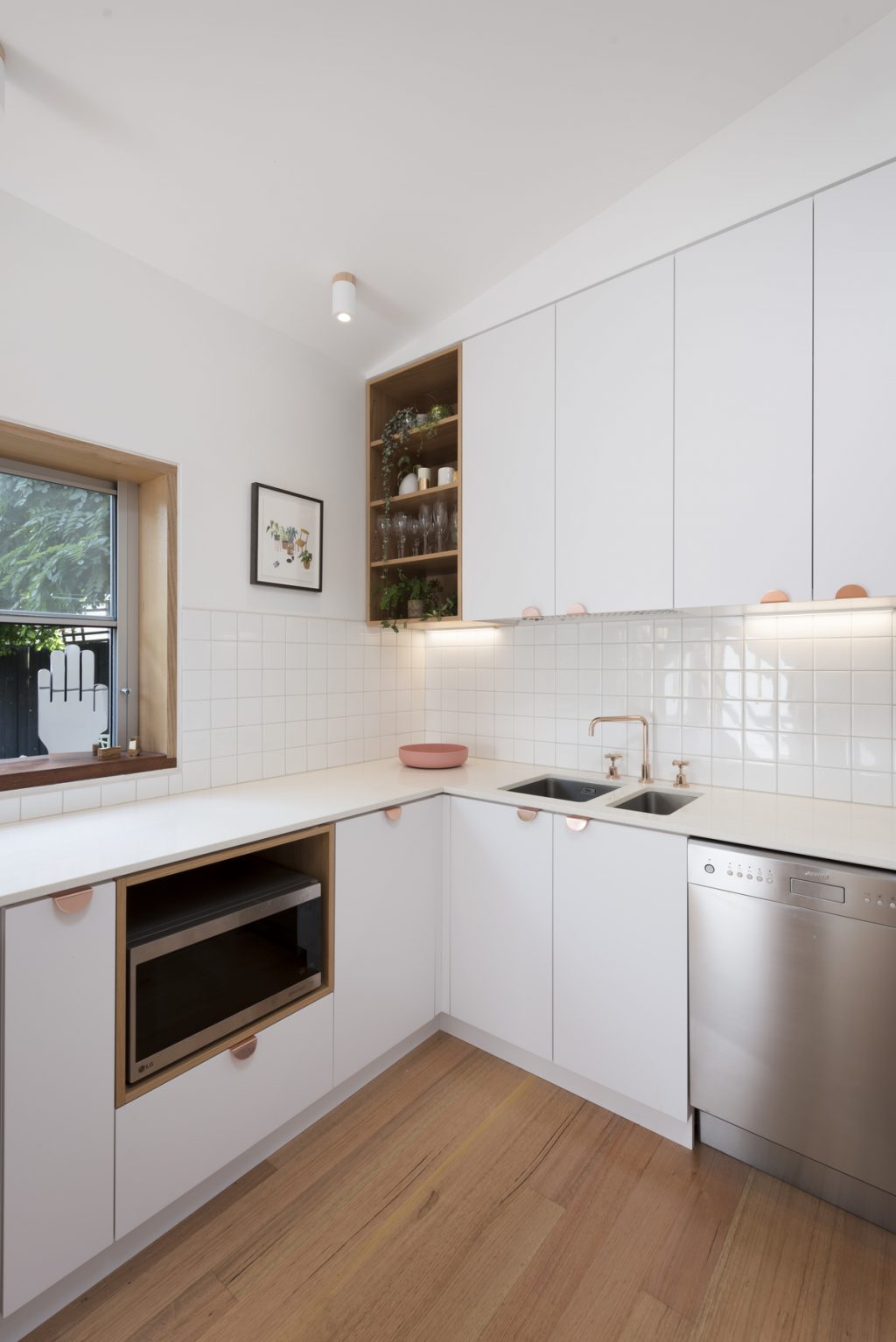 5 Cheap and Easy Ways to Improve Your Kitchen
---
Some people think that the bedroom is the main room in any house, but that's debatable. Considering how much time we spend in the kitchen, it is a close contender for the spot! Sometimes you look around your kitchen and wonder what you could do to make it a little more appealing and inviting, but without having to spend an arm and a leg. It's a good question, and it's one we're going to answer for you! Read on to find out more about the five easy and budget-friendly ways to improve your kitchen.
1. The Walls and Backsplash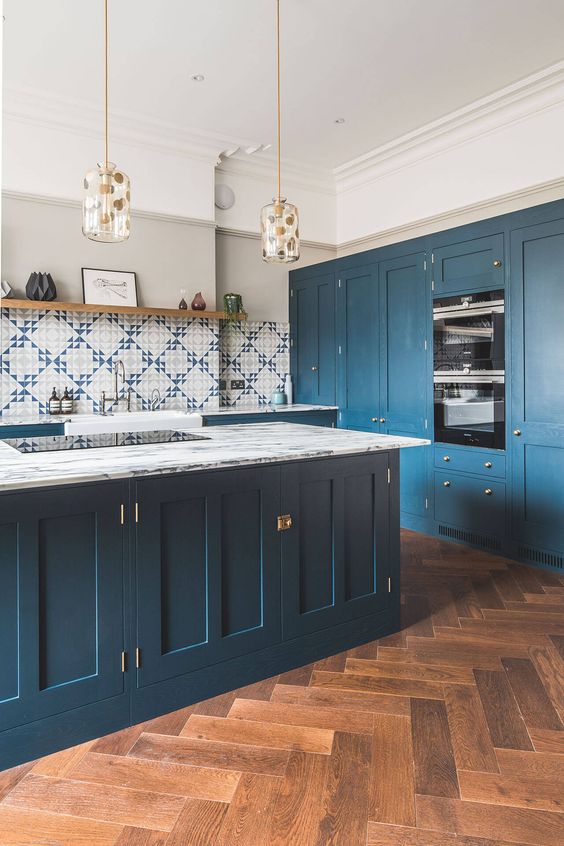 One thing that takes up most of your line of vision when it comes to the kitchen is the wall. It may seem like a time-consuming project, especially if you're finicky and think a paint job requires professionals to come in. The good news is, other simpler options are not as time-consuming or expensive at all, wallpaper, for instance.
Now before you wrinkle your nose and throw yourself back in time to your grandmother's pasty, depressing images, take a step back and come back to the 21st century!
Wallpaper these days is amazing. They come in different kinds of patterns and materials. Some look like wood while others look like tiles – the possibilities are endless! So do a bit of research, and you'll be pleasantly surprised to find that the variety of wallpaper available is exciting and liberating.
The kitchen backsplash is also something that will make a big difference without having to spend too much money.
See Also: These 40+ Kitchen Decor Ideas Will Inspire You To Renovate Yours
2. A Carpet Will Transform the Kitchen
It may or may not sound a bit weird to you, but having a carpet in the kitchen will transform the way it looks. Especially during winter, when you can't help but be barefoot at times and cannot bear to do so on the cold ceramic floor. If you have a pet and think about that hair collecting – don't worry. There are plenty of vacuums designed specifically to get rid of it. According to the variety found at Howtohome.com, the hair on carpets is not a problem with the right vacuum. So it is an option that will either cost you nothing if you already have beautiful carpets at home or very little if you venture into the world of the internet.
3. Change the Lighting
It's no secret that lighting is everything. We often want to let in as much natural light as possible into the kitchen during the day, so it only makes sense that you think about changing up the lighting in the evening. Go for warmer tones, think about changing the ceiling light covers, and also consider LED lights as a background beneath the cupboards. It will not only give you better lighting but also provide a modern, classy look to the kitchen.
See Also: Designing A Low-Maintenance Kitchen Is Easier Than You Think
4. Upgrade the Cabinets
The cabinets take up most of the kitchen, so if you are looking for a cheap and easy makeover, then you want to focus on these. Changing them would cost too much, so let's not go there. You can, however, sand them down and apply a darker or lighter wood tanning. Also, you can even think about changing the color altogether and painting it yourself – it won't take time. The next thing to do is to find chrome handles and change all the cabinet handles to give them a brand new feel.
See Also: Upgrade Your Ikea Cabinets With SUPERFRONT
5. Bring in Decor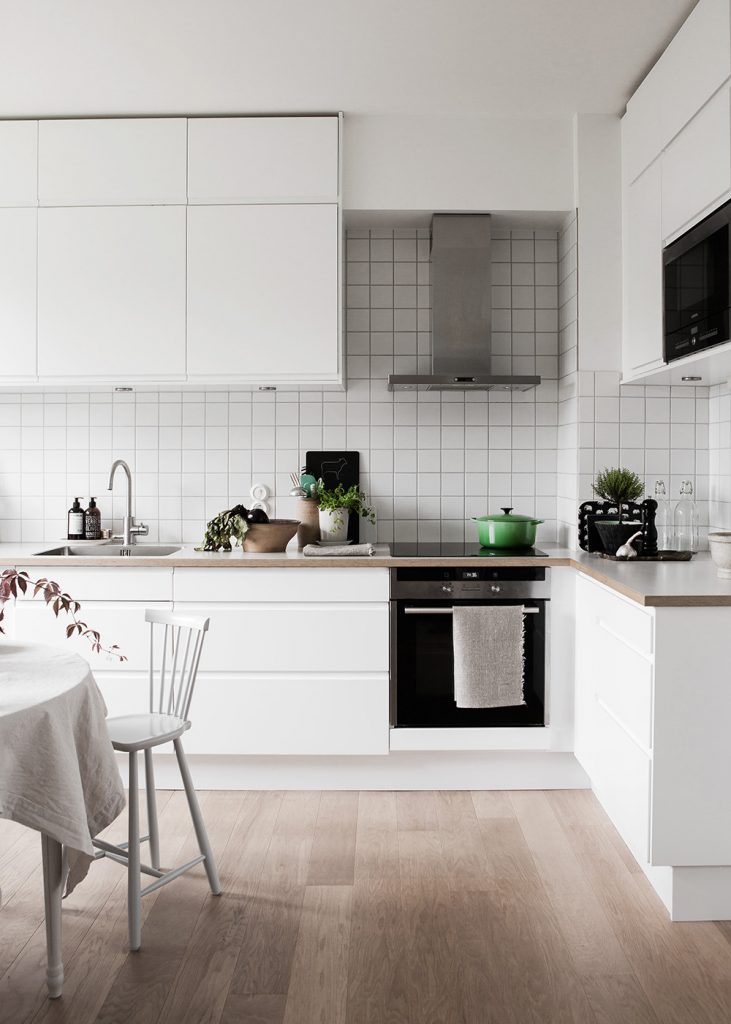 Just because the kitchen is full of food and machines doesn't mean there isn't room for decor. First, you need to clear up the area and make sure you put everything away so you can have a good look at the set up to see what else you can add. Think of cute little cactus plants or succulents- adding a bit of greenery goes a long way! You can also hang something on the wall, like a clock or pretty small painting, or something more retro like painted old plates. Even just adding a vase with flowers will transform how the kitchen feels and looks.
If you want to give your kitchen a makeover, the idea doesn't have to evoke images of hours spent and money wasted. As you can see from the 5 points mentioned here, it is not that hard to make grand changes with little money and minimal effort. All it takes is a bit of creativity and research, and you will find that changing things up will be a ton of fun, and you will end up with a brand new kitchen.