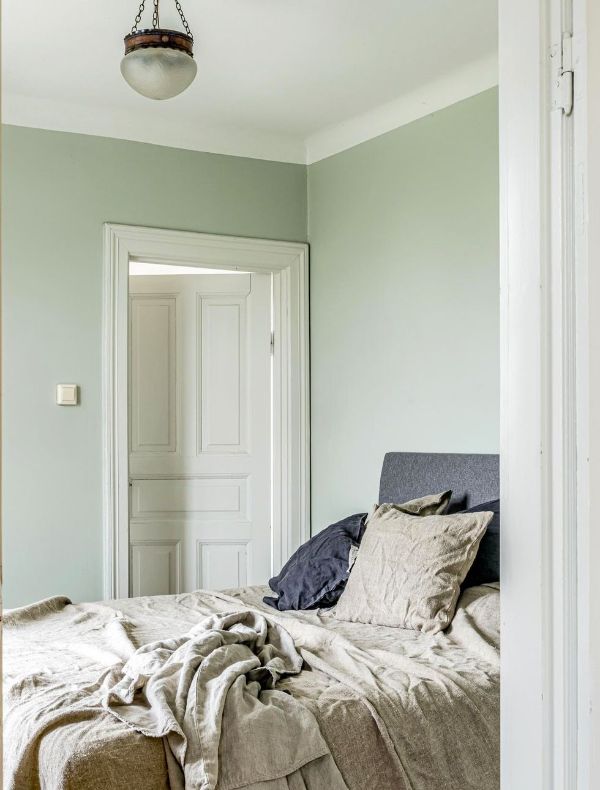 5 Recommended Paint Colors To Spruce Up Your Walls
---
Paint is a powerful tool that can change your entire space by altering the perception of the size and shape of your area. And having the correct type of paint will leave you fooling, relaxing, and enjoying your room.
Depending on how you want your space perceived, a different tone of paint will get you the desired outcome. You can use color to shape a room of your choice according to your taste, whether it's shortening, raising the ceiling height, lengthening, or expanding.
But with so many color options, you may end up getting confused and frustrated. However, you can spruce up your walls with these paint colors discussed below.
1. White Colored Paint
For a classic clean look with a luxurious touch, white paint will be sure to give your walls a fresh feel. However, there are a variety of white colors in the market that may get overwhelming for you.
White walls will make you feel at ease and comfortable if it has the right undertones that are subtle. But before choosing a white color, consider the amount of natural light in your space and settle on one that isn't pure white to avoid having too much brightness.
And since white is a reflective color, you can use it to create an illusion of natural light in your rooms. You can get a soft and relaxed appearance with warm white paint color containing yellow and red undertones.
Your white wall color should bring together all the elements and complement the accent color on your fixtures.
2. Blue Colored Paint
Blue is connected with the sky and sea and comes in different shades that bring out the different vibe in your space. For instance, you can spruce up your wall to bring out a cozy feeling by using teal.
You can also create an enlightened look with gray undertones or make your room appear more prominent with glossy blue. Navy blue paint color will be perfect for a whimsical look, mainly formal wall spaces.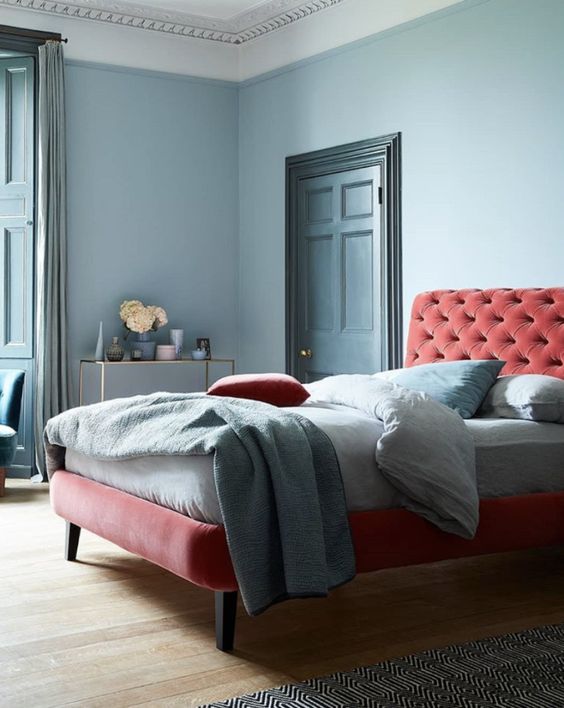 The advantage of using blue paint is that it pairs with the most neutral shades to create balance in your space.
3. Grey Colored Paint
Grey will create an edgy and timeless look for your wall and is essential in making a classic space. Its practical, simple, and gives your room a peaceful and balanced feel. You can spruce up your wall space to create a perfect backdrop to any style in the room, ranging from classic to modern.
Apart from matching your style, grey paint on walls can also look well with different furniture styles with all sorts of colors. For a more complex effect, consider pairing different shades of grey.
You may also use lighter grey tones for a more feminine look and darker colors for a more manly impact.
4. Pink Colored Paint
Pink is usually associated with a girl's bedroom for a long time. However, with the correct shade of pink, you can spruce up your wall to create a sophisticated space. With muted tones such as dusky pink paint color and a white base, you will make a bold statement that impacts your area.
If you are still skeptical about using pink paint on your wall space, consider creating a warm, welcoming space by layering neutral colors with a pinch of pink. Alternatively, you can use darker shades of pink in a burgundy shade to make an elegant space.
5. Green Colored Paint
Green is one of the colors of paints that makes you feel grounded with a calming and soothing effect in a room with so much life. The green color on walls can give you a luxurious look, especially when using emerald green.
But for an earthy and tranquil feel, you can opt for other toned greens. You can begin by painting your accent wall a green tone and consider how well it works for your space. However, before painting different walls in your house, choose the right shades of green.
For example, if you want a green paint color for your bedrooms, go for lighter greens that create a relaxing feel. Darker-toned greens, on the other hand, can be used on the walls of your living room or workplace.
Bottom Line
Paint can create a difference in your house depending on where and how you use it. For instance, darker-toned color always creates an intimate and cozy feeling, whereas lighter paint shades add a more prominent feel to a room.
You can achieve a classic look with white paint and a sophisticated and whimsical feel with different hues of blue color. And for an edgy and timeless look, you can paint your walls grey or opt for muted tones of pink to create a bold statement. Consider making a grounded feel to your house using the correct green paint.