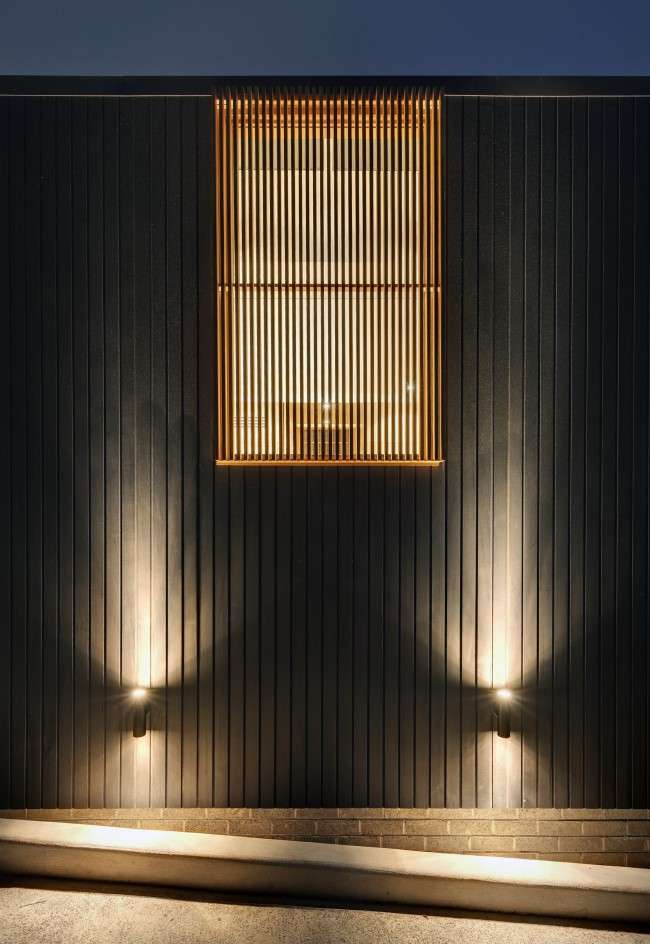 7 Benefits Of Outdoor Lighting For Your Home
---
No matter what kind of home you own, there's no doubt that you should prioritize its safety features. Aside from electronic security systems, it's equally essential to displace outdoor lighting. Crimes can be prevented, and thieves are thwarted off. And the bonus is that it can instantly elevate and uplift your curb appeal's atmosphere, making your outdoors look and feel more inviting.
It's incredible how even the most basic and straightforward outdoor lighting can do so much for your property. It can boost the value as prospective homebuyers prioritize a home's curb appeal. Regardless, some homeowners are hesitant to install outdoor lighting because they don't realize its importance.
If you're still on the fence about using outdoor lighting for your home, it's time that you discover all of their benefits for your home:
1. Boosts Aesthetic
One obvious advantage of installing exterior lights is because of its aesthetic benefits. Undoubtedly, outdoor lighting contributes to your home's natural beauty and atmosphere. Architectural lighting done and designed by experts such as Washington Outdoor Lighting or another reputable lighting company is best if you want to ensure a beautiful ambiance done by pros.
In addition to highlighting features, exterior lighting illuminates pathways and adds a pleasing ambiance. Before deciding on your exterior lighting plans, communicate with your service provider and discuss which areas you want to emphasize lights more. You should also consider the decorative elements that you want to be lit up to add more feel to your curb appeal.
Whether you have a patio, porch, or yard, go through them and see which kinds of lights are the best fit and which specific locations would make them look more enticing. The key here is to plan thoroughly and find the best exterior lighting to uplift your outdoor space even more. Similarly, match the lights to fit these elements if you have a pool, water feature, outdoor umbrellas, garden decorations, and so on.
 2. Provides Safety And Security
For all the homeowners out there, there's nothing more important than prioritizing the safety and security of your property and family. Thankfully, there are several ways in which outdoor lights can increase the safety of your property. Many kinds of outdoor lights can be installed in different exterior areas of the home. The crucial stations should be the walkway, driveway, steps, walls, and entryways. Hence, having outdoor lighting can increase safety because these areas are illuminated efficiently, making it easier for everyone to see their steps.
The walking routes to and from your home are cleared and more emphasized. You and your guests can feel safer walking to and from your home. When days become shorter during the colder months, exterior lighting is crucial to ensure safety for all household members and guests. Having good visibility ensures that your family can come back home unscathed and safe from any external elements outside your home.
A well-lit home gives homeowners a sense of security, making outdoor lighting an efficient security measure. Potential trespassers will be disinclined to enter a home with plenty of light. At the same time, criminals will even be scared to attempt to break into your property, especially if you have installed motion-detector spotlights.
These outdoor lights only switch on when they detect movements from the surroundings. They don't generate much electricity, so you don't have to worry about the utility bills. This is the best security light to detect someone uninvited in your home. Some outdoor lights can be intentionally set up with strong beams to scare off bad people.
Aside from uninvited guests, motion sensor lighting also thwarts animals planning to disrupt your yard or garden and make a mess of your garbage bin. These strong lights can scare off the critters and leave your home in its neat and clean state. Your family won't have to feel scared of unwanted elements outside your home.
3. Improves Market Value
Some homebuyers put a lot of importance on the home's curb appeal, equally to its interiors. Thus, it is common for people to renovate their homes and invest in landscape design to increase their property value. If you want to instantly improve your home's market value, it's time to invest in outdoor lighting. You can increase your chances of landing more prospective homebuyers by 50% if you have beautiful curb appeal.
You'll be surprised to see that a lot of home shoppers would love to live in their next home with beautiful outdoor lights so they can spend time outside in the evenings. The good news about this additional home feature is that they're not that complex to do and install. Using outdoor lighting makes your home appear beautiful at all times of the day and is a relatively inexpensive way to raise its profile.
4. Creates Warm And Cozy Vibe
Having the best exterior lighting that fits your home's feel can create a warm and cozy vibe for your home. Your family, loved ones, and guests would feel more relaxed and at home when they see how warmly illuminated your home's exteriors are. The key here is to go for cozy lighting additions like string lights, warm pendant lights, and so on. If you intend to entertain guests outside in the evenings, looking for the best warm lights to fit your goal and purpose is worth looking for.
5. Comes With Diverse Options To Match Your Home Design
Fortunately, the lighting industry is constantly innovating its products, and you can now find many outdoor light options in the market. Depending on wattage, design, and color, many exterior lighting options exist. Here are some of them:
Walkways and sidewalks need enough illumination to guide people to your home. Investing in night post lights is the best way as they fit any home design and style. Whether your home is modern or vintage, there are different post-light designs. By focusing the light downwards, you can illuminate the pavement and ensure a safer way to go to the front door. Install these lighting in areas with foot traffic.
These canopy lights provide a broad light pattern, making them ideal for parking garages or entrances. Your driveway can benefit from this kind of lighting. Moreover, these are great options for commercial, industrial, and municipal buildings. They can be mounted in elevated spaces to light up a more expansive space.
Floodlights are multipurpose and suitable for installation in entryways, walkways, driveways, and front doors. Go for a light-emitting diode (LED) with a lower wattage capacity to maximize its illumination benefits. Many floodlight designs will fit your exterior theme. Look for lights that can be great for web applications so they can stand longer.
Spotlights also come with so many uses. Depending on their application, they can be used as an uplight or downlight. However, its primary purpose is to emphasize an area or a decor. There are different types of spotlights, ranging in brightness and size. In most cases, they light up plants, walls, water features, garden decors, patios, and anything else you point them at.
String lights are becoming more popular for modern homes that want a rustic feel. These are perfect for draping over trees and hardscapes for a truly relaxing experience. There is an overall more subtle lighting effect. They never fail to instantly uplift a boring yard into a cozy and inviting one.
Step lights are used not only for their aesthetic purpose but for safety too. This illuminates the steps of the stairs leading to the home's entryway. These kinds of outdoor landscape lights will indeed illuminate the deck stairs.
6. Helps Elevate Any Landscaping Décor
Your yard can have different decorative elements which look fantastic during the daytime. They glow when the sun hits them and add more value to your curb appeal. However, after the sun has set, these decorations won't be able to continue their purpose if they're not adequately illuminated. And this is where exterior lighting comes in. You will definitely want to draw attention to your yard's unique statement pieces if you have invested in them.
Lighting outdoors is an excellent way to draw attention to certain features, like your favorite plant, tree, wall decor, garden feature, pool, canopy, and so on. Your guests will instantly place their attention on these illuminated features.
7. Encourages More Time Outdoors
You should design your outdoor living space to enjoy it to the fullest. During summer, when your family spends more time indoors, the evenings are the only time you can cool off and breathe in the fresh air outside. By having enough architectural lighting, you can recreate an outdoor space that is inviting, comfortable, and perfect for relaxing.
A cozy chill-out space is a great garden idea to make the most of your outdoor space. You can play around with your outdoor living area's mood and ambiance by including outdoor lights in your landscape design. Bring the lights up for a more festive outdoor party, or dim them for a romantic evening with your partner.
Conclusion
Good exterior lighting makes your home look more inviting and beautiful. With the many benefits enlisted in this article, you can now feel more inclined to invest in your exterior lighting. Even if you dream of dining under the stars, gathering around a bonfire, or entertaining guests outside in the evenings, a well-lit exterior will set the tone.