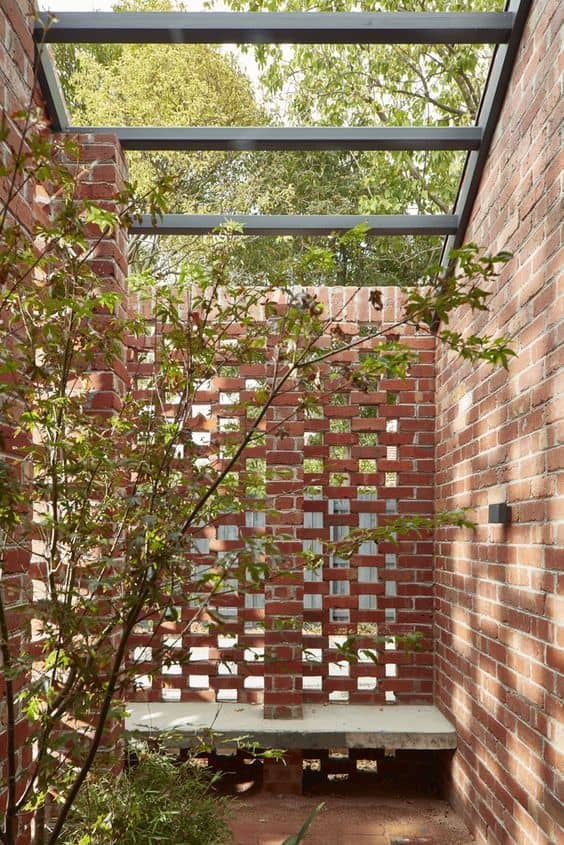 7 Zen Patio Ideas That Will Help to Relieve Anxiety
---
Presented by BetterHelp.
Zen gardens are simple, natural and calming. They are metaphors for the stressors in your life and how to respond to them.
For example, greenery, like trees and shrubs, represents nature, and they provide a backdrop for managing anxiety symptoms. Rocks symbolize the challenges you may face; they are the obstacles that sometimes get in the way. Sand is the water that swirls around the barriers. How you sweep the sand with your rake reveals how you approach and manage anxiety.
Meditation is a proven anxiety management strategy, and a zen patio can provide the space you need for meditation, relaxation and anxiety management.
Zen patio ideas to implement right away
1. Plants
Even in a small space, a few shrubs or ornamental trees can provide the natural background needed to anchor your space. Japanese maples, bamboo, and ornamental grasses are pleasing to the eye.
2. Rocks
You need only a few large rocks; too many of them will appear cluttered. Usually two or three boulders are enough. The stones shouldn't be in the middle of the traffic pattern on your patio, so consider arranging near an edge, with space between them.
Incorporate concrete tiles or pavers as a footpath alongside or through your garden space.
3. Sand, and a rake
With the rocks in place, it's time to add the sand. Many practitioners find white sand the most appealing because it suggest a blank canvas.
If you have neighborhood free-range cats or excessive rain, use gravel as a sand substitute. Metal, wood or plastic edging will contain the sand or gravel.
Keep your rake nearby so you can create flowing patterns in the sand.
Ways to enhance your zen patio space
Zen gardens were developed as dry garden spaces that use a variety of materials to represent water. However, find people find that the element of water helps to soothe anxiety, so water can be a welcome addition.
4. Water
If you have the space for it, incorporate a pond as a featured element. These water designs can be small additions to the zen landscape, or they can command their own attention with waterfalls, sprays, and bridges.
5. Fish
Watching fish can be relaxing, and koi can be a welcome addition to your water feature. However, if you're not keen on the upkeep of the fish, add a few ceramic swimming koi sculptures among your shorter garden plants to mimic the movement of these creatures.
6. Color
The zen patio space is often based on neutral, calming colors. Adding a single bright color like red or orange can enliven the space with a tough of excitement. Use color on a bridge, lantern or the throw pillows for your seating.
7. Lighting
Zen patios gardens can be just as beautiful at night as they are by day. Invest in a few lighting elements to take advantage of the serenity after your day is done. Uplight your Japanese maple, shine a solar spotlight on the rocks, and install softer lighting among the shorter ornamental grasses.
You'll find that even a few small changes to your patios space can create a welcoming and calming space to help you manage anxiety.