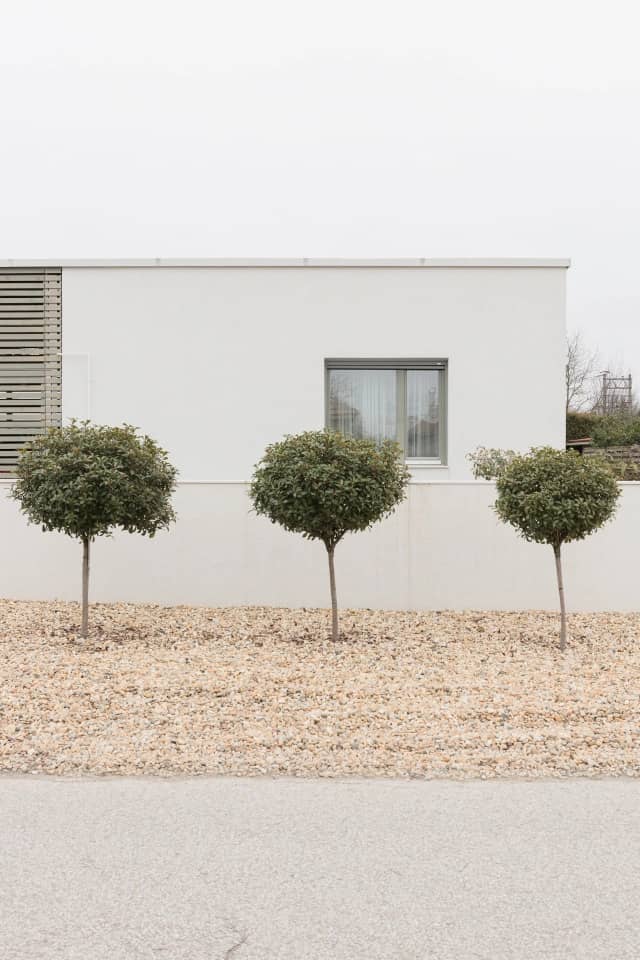 Semi-Detached House by Adam Balog
---
The semi-detached house is situated in the center of the Hungarian town of Dabas, which has a more village-like character. The house reaches the maximal building parameter on the plot, and it tries to give a possible solution for an urban atrium house ("low rise, high density"). The town streets are very heterogeneous, and this fact gives freedom to the design of the house.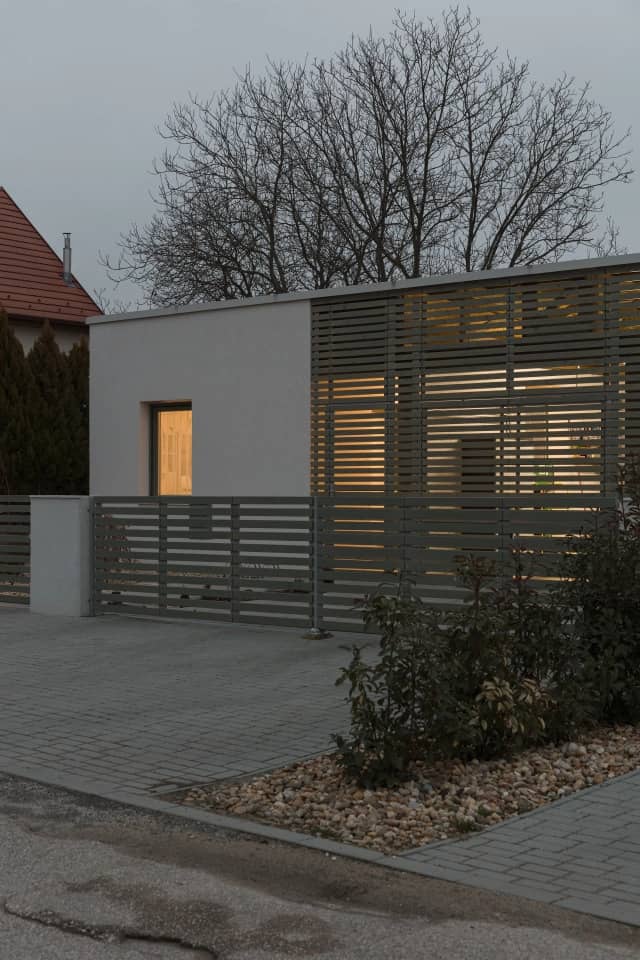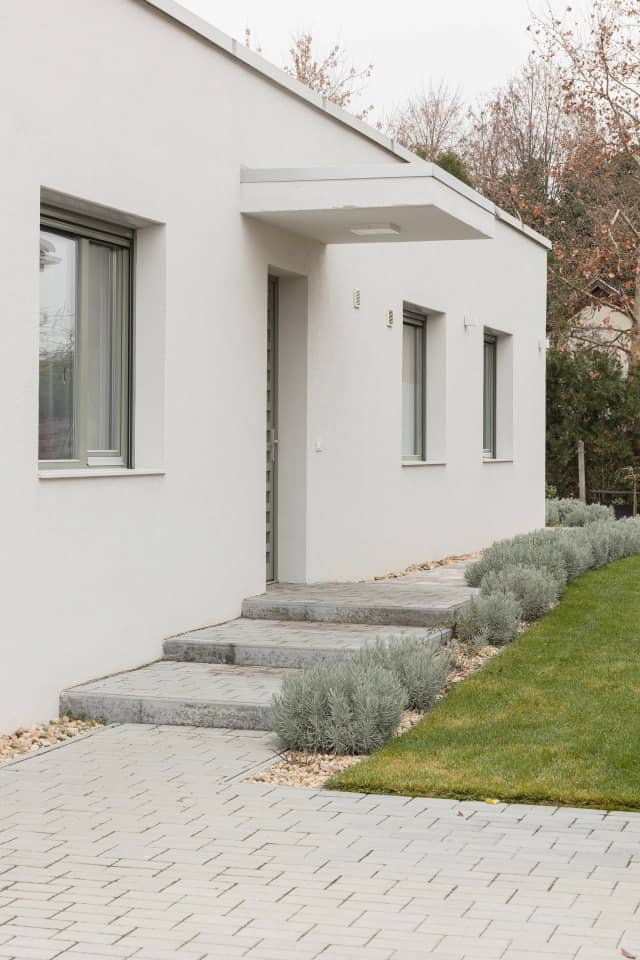 The design was influenced by the works of Austrian architect Roland Rainer. Rainer's patio houses from the 1960s and 1970s are good examples of a green and urban small town planning method. In the '60s and '70s, some Hungarian architects were also experimenting with patio houses: Lajos Mátis and Ildikó Sz Buzás. The two Hungarian examples have similar floor plan typology [L-form] as Roland Rainer's houses.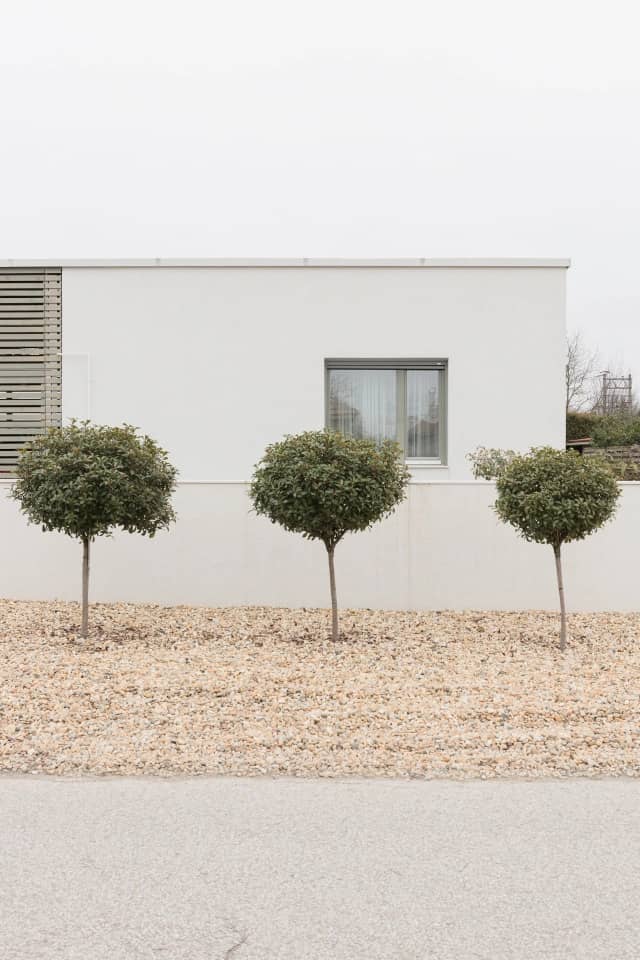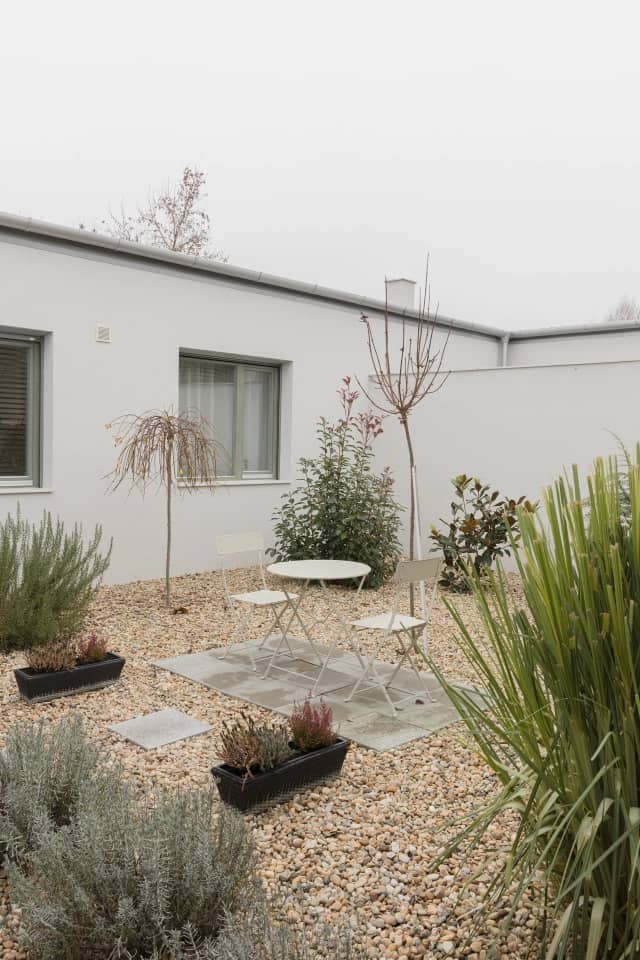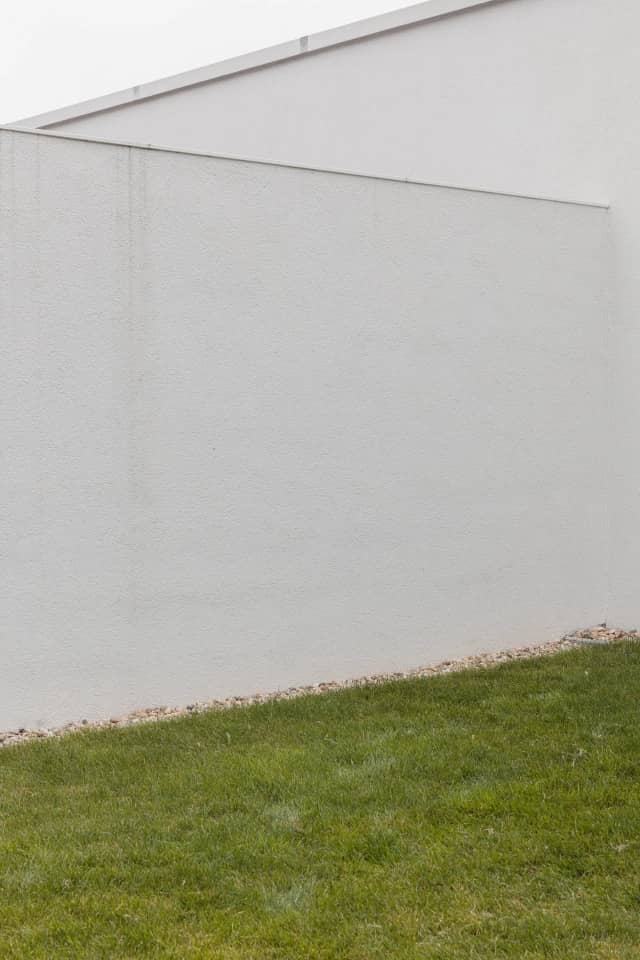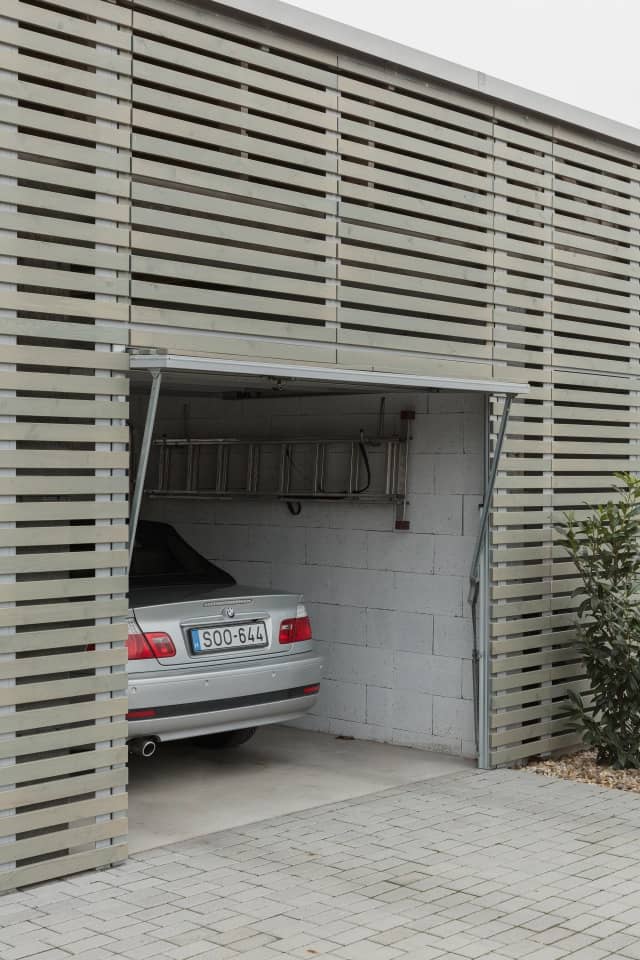 The floor plans of the two dwellings have an L-form, and the other two make a U-form, which is added with a garage and storage wing close to the street. In the middle of the house, there is an inner courtyard, which is divided into two parts by a wall. The garage and storage wing is a barn-like element, where the wind can blow through the wooden slats. The materialization of the house reflects regionalism. The white plastered walls and the wood-covered barn-like garage and storage wing are like the local vernacular architecture.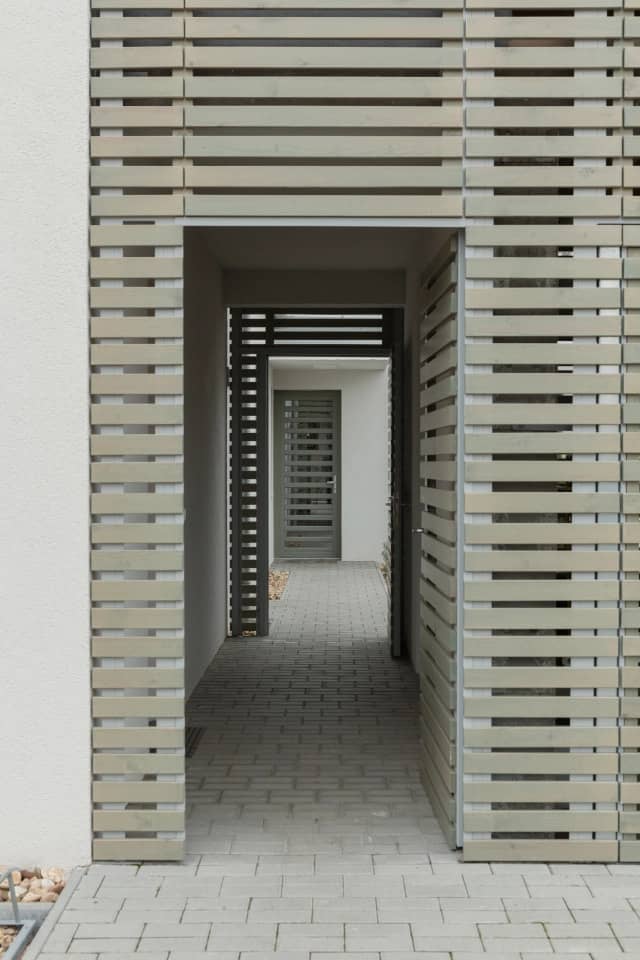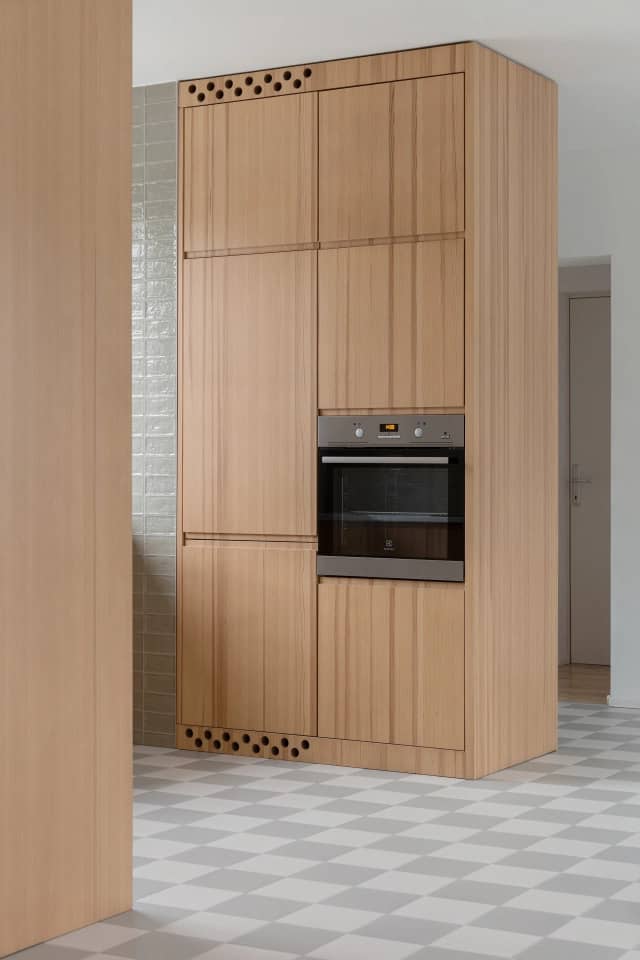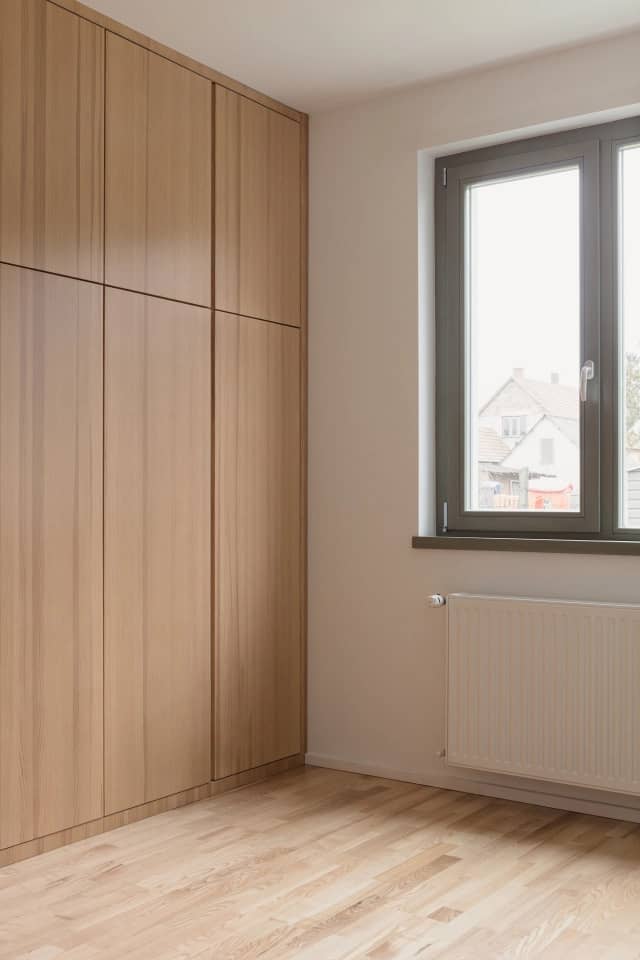 The floor plan of the semi-detached house is asymmetrical because of the different needs of the clients and the local building regulations. Apartment "A" (120 m2 + 20 m2 storage) has a typical floor plan for a family of four. The dwelling has a bedroom with a bathroom and two children's rooms with a corridor, bathroom, and wardrobe. In the middle of the apartment sits the big kitchen-dining-living area. Apartment "B" (105 m2 + 40 m2 storage) has two bedrooms, bathrooms, and a kitchen-dinning area. The living room is separated from the dining area, and it can also function as a guest room. The living and dining areas in both apartments are facing the "warm" and "cool" sides. This solution helps to have light in the rooms during the hot summertime when the windows on the North facades are not shaded. Apartment "B" has even a summer kitchen and small cosmetic studio.
Architect: Adam Balog
Photography: Balázs Danyi