Industrial Windows: When and How You Should Use Them?
---
Industrial aesthetics are becoming more and more popular in the last years. As with most of the interior design trends, the first places where we can see it are commercial buildings. But with the help of bloggers and magazines, those trends come into private interiors as well. Although industrial windows are not the most popular choice for private interiors, there are many reasons why it could be. Let's take a look at the most beautiful examples of industrial windows.
Industrial windows – not only for old buildings
Although we mostly see industrial windows and doors in commercial or industrial buildings, there are many examples of their use in private homes as well. Industrial windows look amazing, especially in renovated houses. But it doesn't mean you can't use them in new projects. For example, take a look at this extension to a Victorian brick home by Merrylees Architecture ↓. They beautifully added black industrial windows and paired it with exposed red bricks.
House 3.2 is a project completed by Metodo Architects. It's a building that reflects industrial style not only in windows but in the overall look as well. This work is a beautiful example of how to use industrial windows in a new project ↓.
Yet another example of the use of industrial windows in a new project is this modern extension by Scenario Architecture. The black frame, in contrast to wooden cladding, creates an industrial and modern style mix ↓.
And here's another beautiful example of the use of industrial windows in residential interiors. Patalab Architecture converted and remodeled a run-down industrial compound from the 1950s into contemporary residential accommodation ↓.
Industrial windows in renovated buildings
But of course, these windows look best in their natural environment. And that is industrial buildings, lofts, old factories, barns, etc. Together with other raw materials such as iron and wood, industrial windows create the atmosphere of that good old SoHo loft. Exposed brick walls are another common element in industrial interiors, as they were widely used in factories and are now regaining their fame. Let's take a look at the most beautiful industrial renovations.
Top 10 industrial style renovations
1. Regent Street Warehouse Interior by Techne Architects
An old warehouse conversion completed by Techne Architects features industrial elements such as steel windows, iron beams, and polished concrete floors ↓.
2. Old Stables Turned into Contemporary Home by AR Design Studio
A characteristic building transformed into a contemporary 3-bedroom home while retaining some of its beautiful period features, including exposed bricks and windows ↓.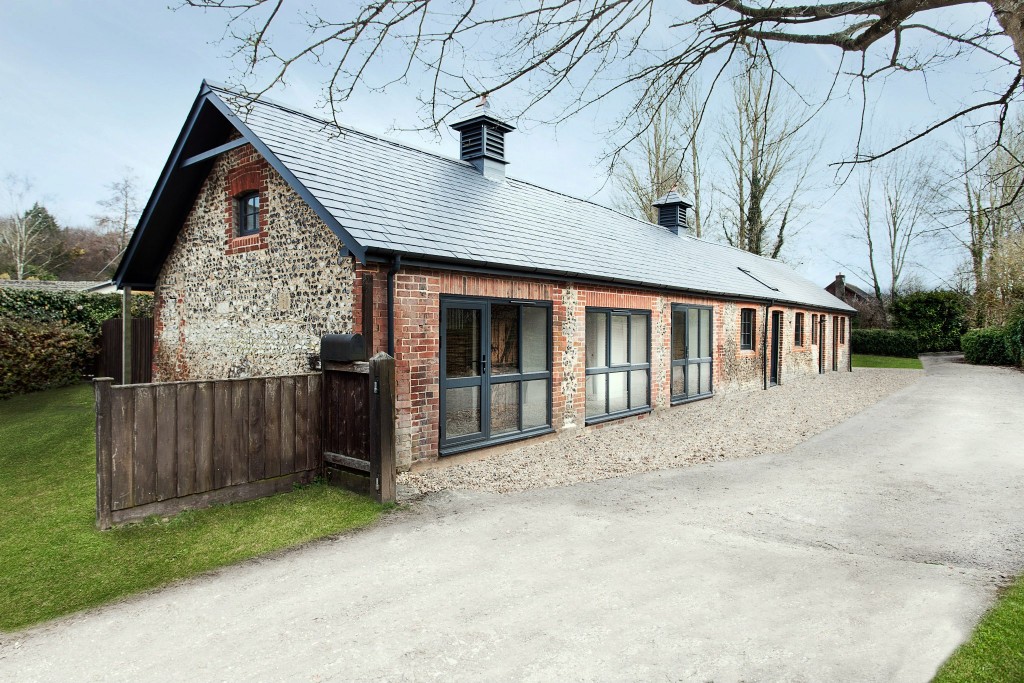 3. Dilapidated Warehouse Conversion into a Light-filled Home
'Defoe Road' is a warehouse conversion project by the 'Paper House Project' architecture studio. The architects transformed a landlocked warehouse into a light-filled home. This project not only improves the area but restores the neglected space for a second life ↓.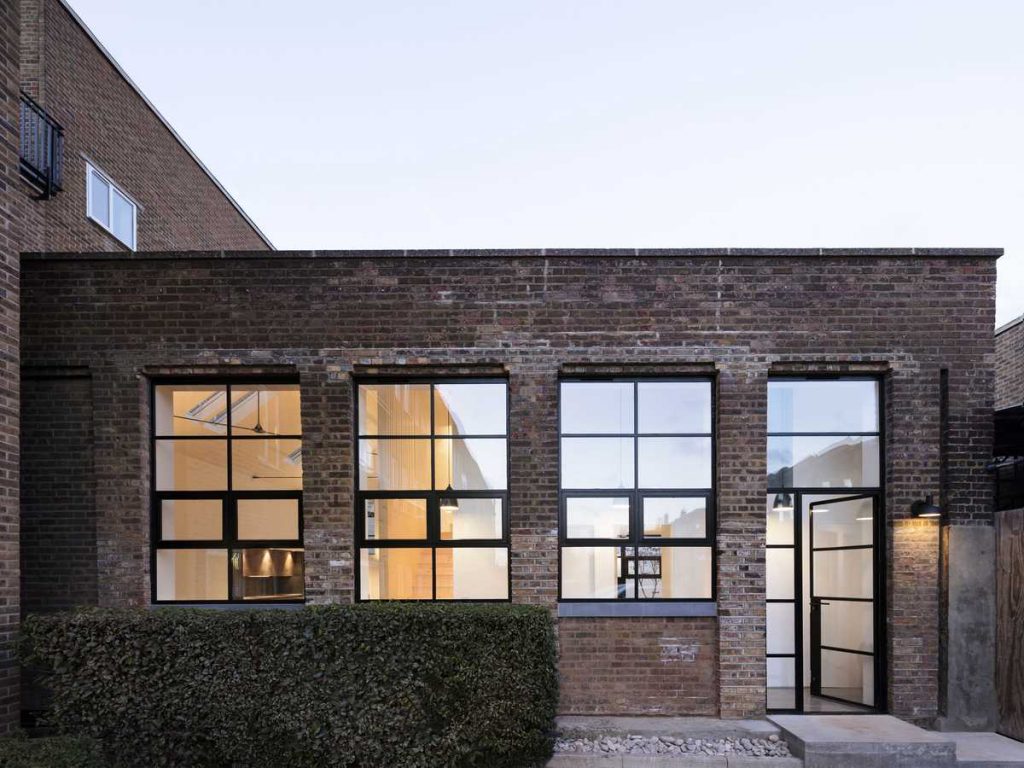 4. Abandoned warehouse transformed into a dreamy Loft by Ibiza Interiors
Another beautiful warehouse turned into a dreamy home by Ibiza Interiors. A renovated 100-year-old building features a mix of the industrial structure combined with the rustic roof ↓.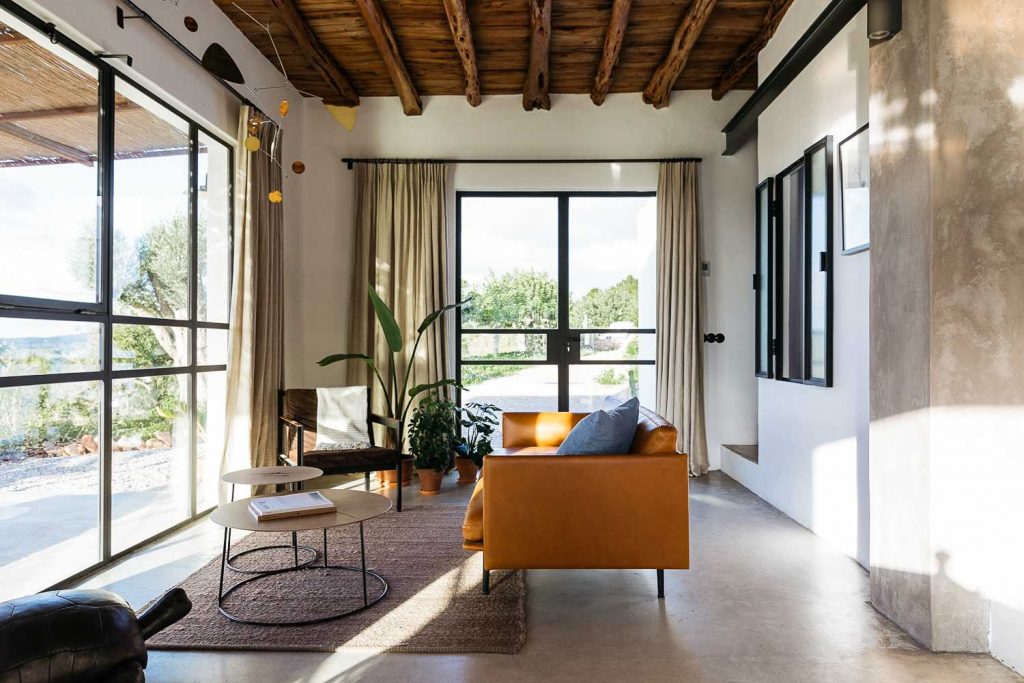 5. Warehouse Transformed Into a Photographer's Home & Studio
Another splendid transformation of an old warehouse features the most iconic industrial elements, including unpainted walls, vertical metal beams, a welded steel staircase, and of course, huge windows ↓.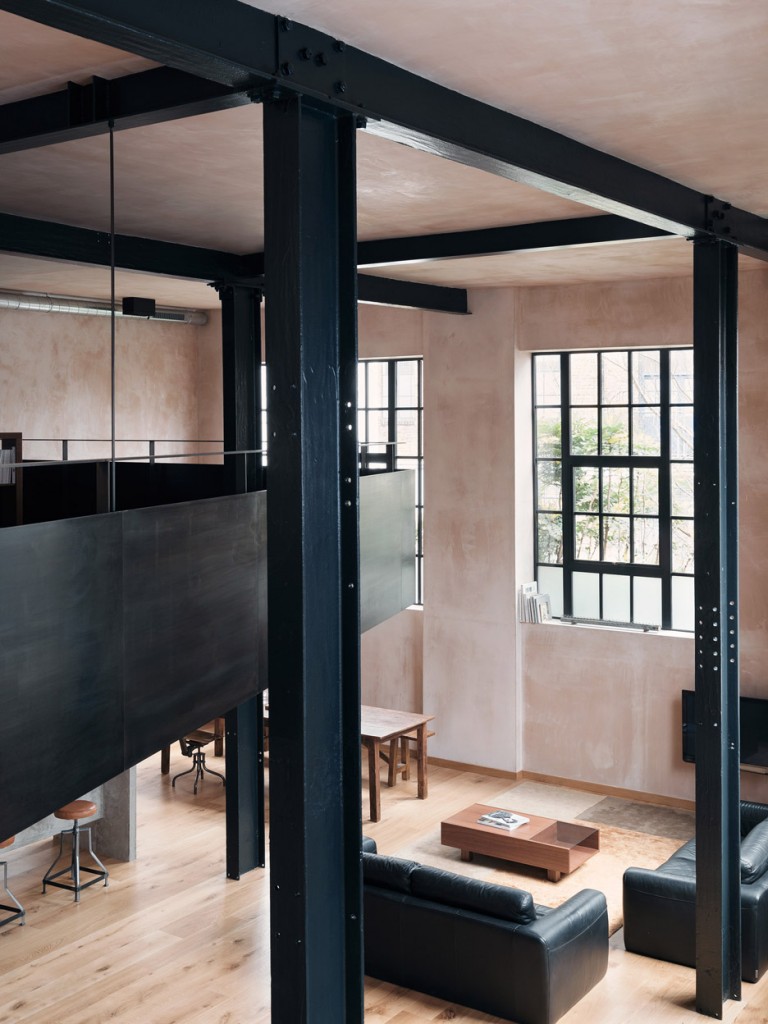 6. Noho Loft By Jenny Wolf
Another beautiful example of an industrial interior is this loft by Jenny Wolf Interiors. Here, the wood tones are an important component of the loft decor. The whole industrial look is finished with the large metal windows ↓.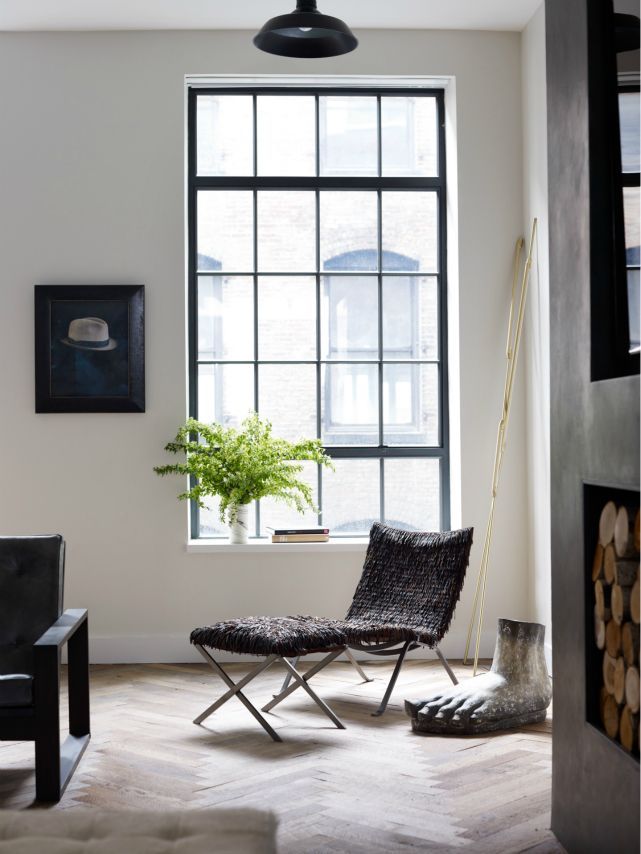 7. Nordic style apartment by architect Jurjen Van Hulzen
This renovation is a peaceful space filled with natural colors designed by Jurjen Van Hulzen. Although the apartment reflects Nordic design, we can observe how beautifully the designer included some raw industrial style elements ↓.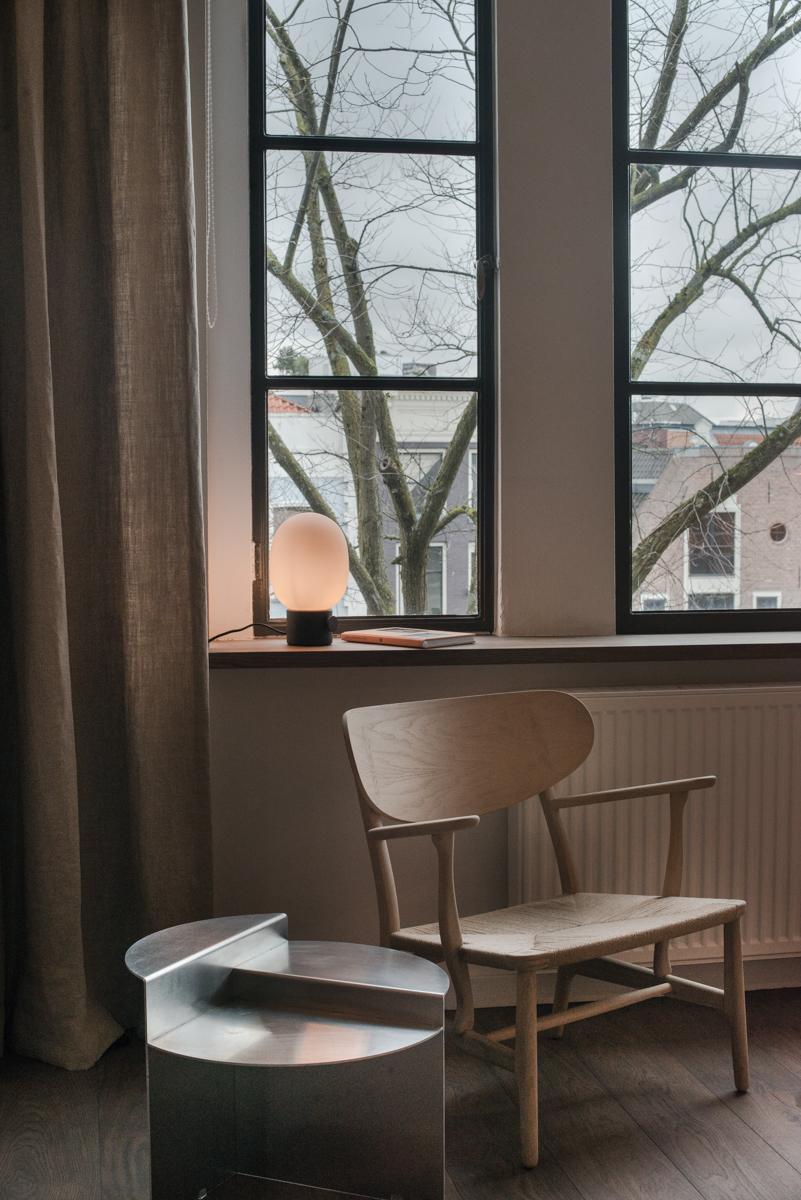 8. Townhouse Renovation in Brooklyn
The industrial-inspired decor elements are used in this renovated apartment, making it a great area for entertaining your eyes with a pleasant view ↓.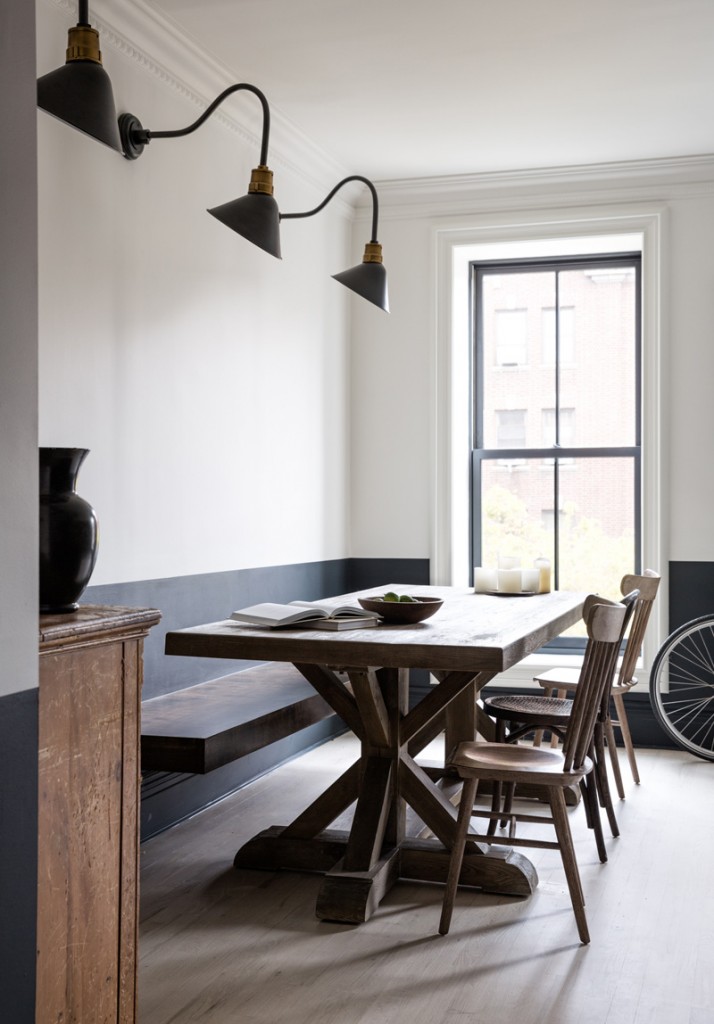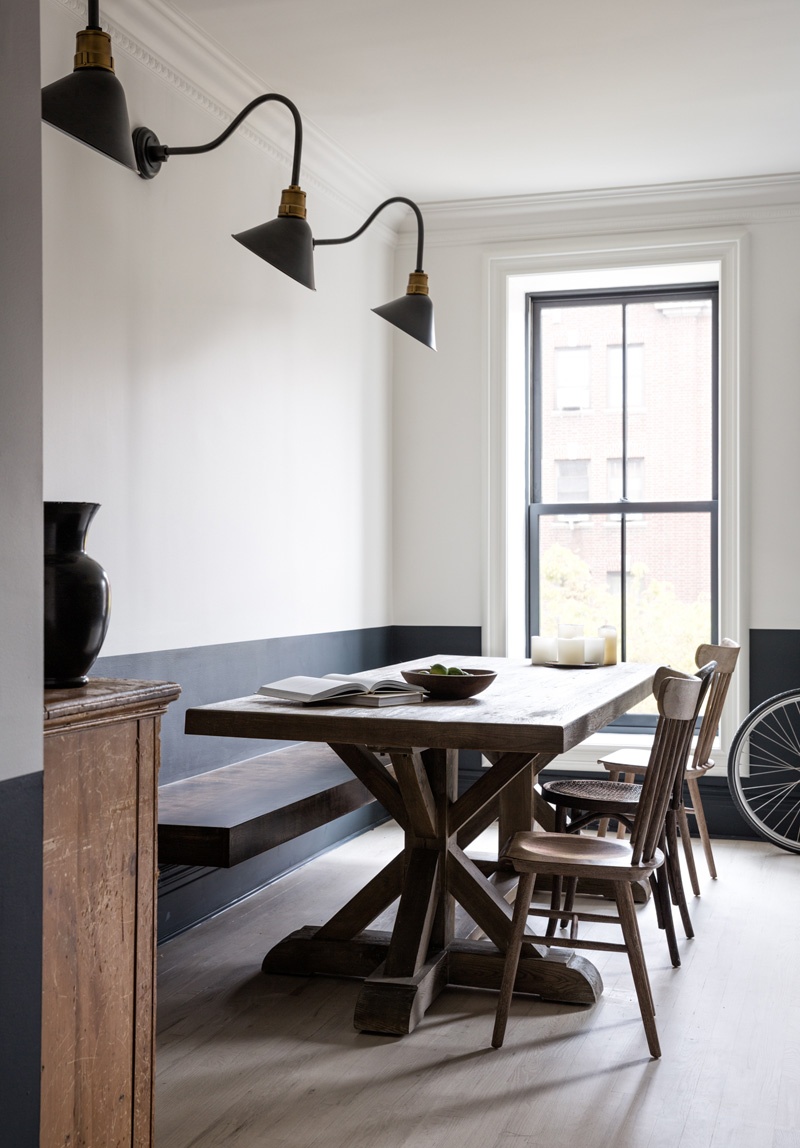 9. A 1940s Apartment renovation by Tavares Duayer Arquitetura
The project focused on the preservation and restoration of the original elements. As a result, the industrial windows were retained and restored. The original brickwork, concrete, and antique hardwood floor were revealed and restored as well ↓.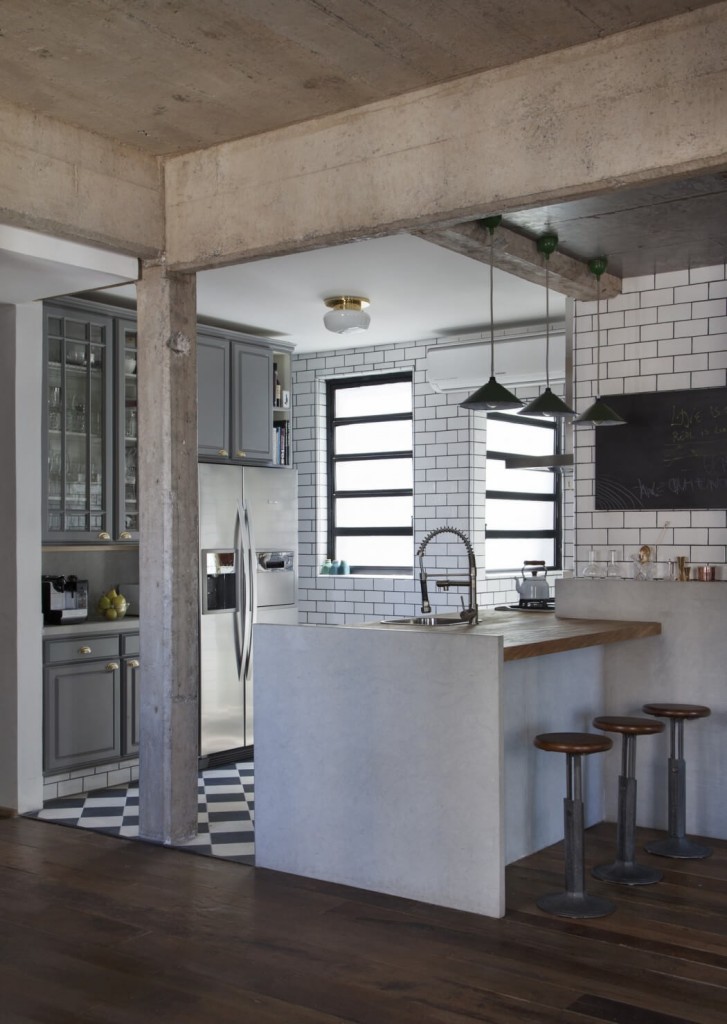 10. Raw Nordic Minimalism by Marie Von Lotzbeck
Here's another beautiful industrial interior example. This internal window was recycled from an abandoned factory and fitted with a frame. It fits into the housing goals to create a porch and separate an open space a bit ↓.
The drawbacks of industrial windows
One of the best things about industrial windows is that they usually take up almost an entire wall. This ensures that a lot of daylight will enter your home. These windows are usually split into smaller areas and serve as a unique decor element. If you have industrial windows in your home, you don't even need any wall decor.
But there are also some drawbacks to industrial-style windows. Probably the main one is the price. Their frames are made of high-quality steel, which costs way more than plastic or wood. Also, it is harder to clean them, as they are large and are divided into many smaller windows.
Top Ideas For Your Interior
The architects love huge windows, as they can provide a lot of daylight. They are a perfect choice for office or retail buildings. We can often see them in galleries and other public buildings. But as you can see, you can also use them inside your home. For example: to separate the kitchen from a living room, a bathroom from a bedroom, an office from a corridor, and so on. They are an ideal choice for spaces where there is no natural light because they allow the light of the adjoining room to pass through.
There's a large variety of styles and designs of these windows. Take a look at some of the most beautiful examples below. We hope you found some inspiration today. And maybe one day, you will enjoy the beautiful windows in your home.