Residential conversion by Patalab Architects
---
Located in a north-west London courtyard tucked between a Victorian terrace and main railway lines, this landlocked site presented a great design challenge. Patalab's task was to convert and remodel a run-down industrial compound from the 1950s into contemporary residential accommodation. The buildings, once a mechanic's garage and office, today comprise a generous open-plan three-bedroom house and two one-bedroom apartments.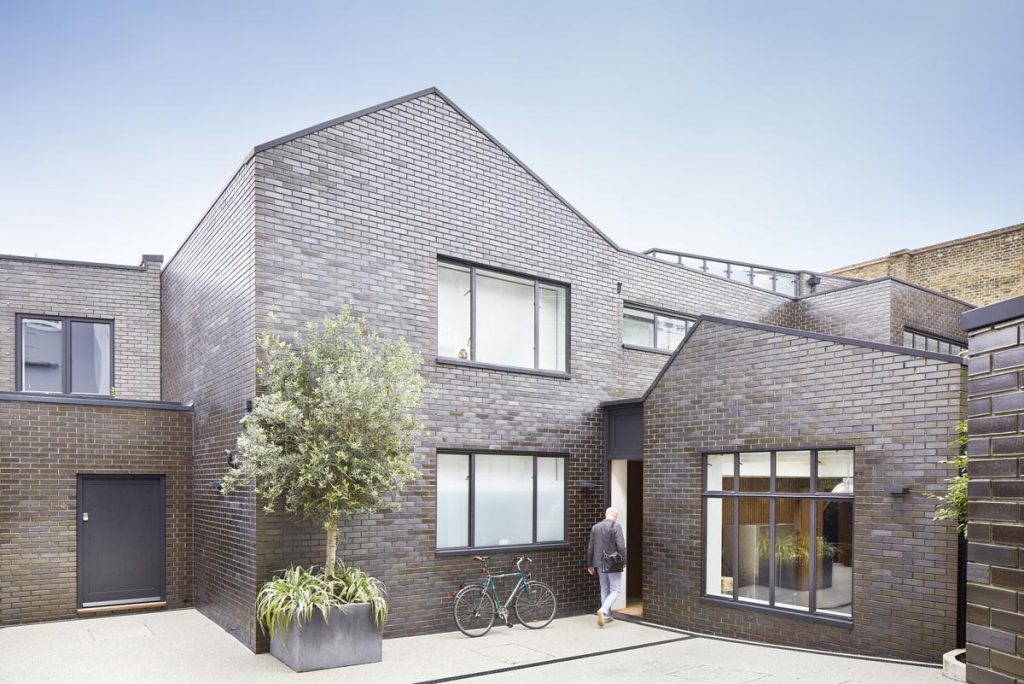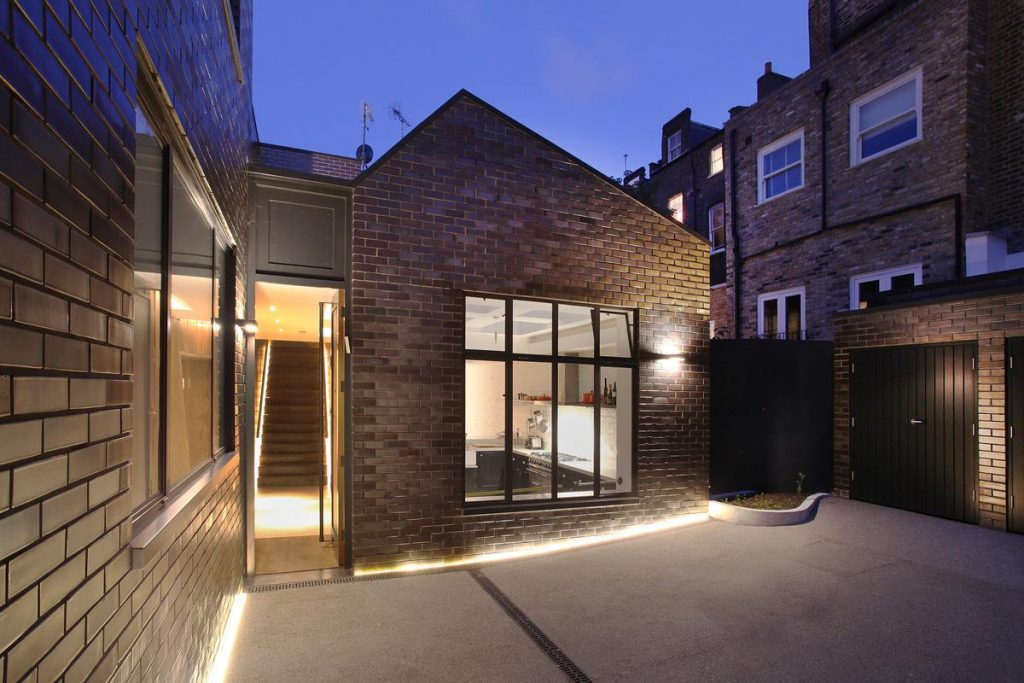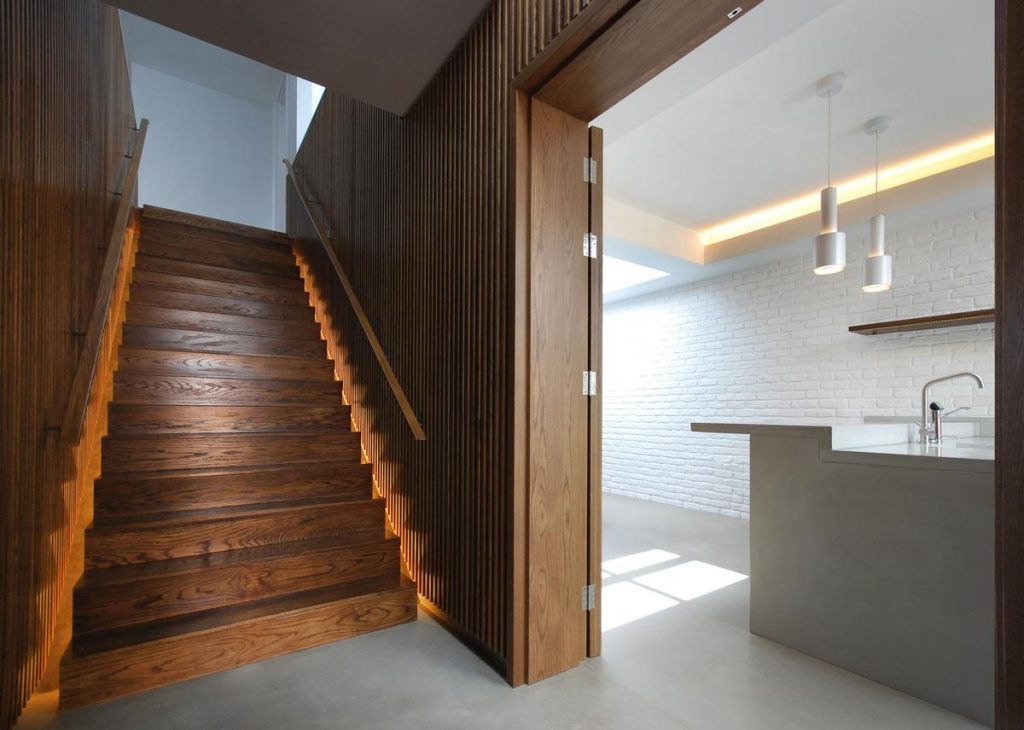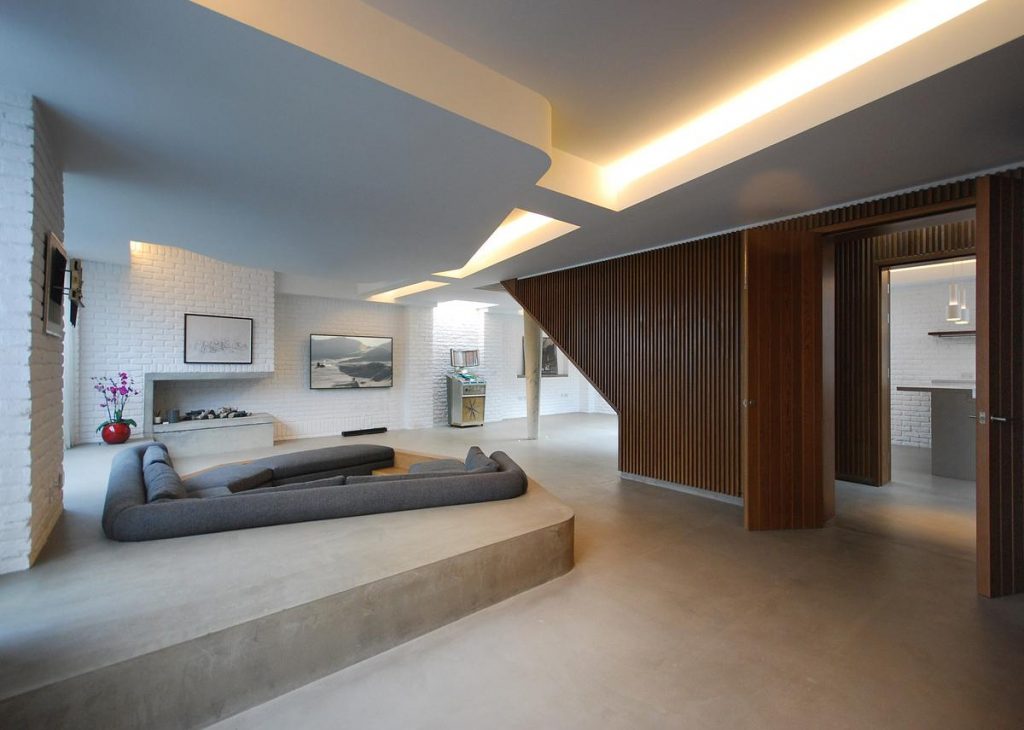 Externally the buildings were re-faced, uniting what was previously a patchwork arrangement into a balanced composition. Responding to the courtyard setting a reflective metallic bronze glazed brick was used that glistens in the direct sunlight and gives the development a jewel-like appearance.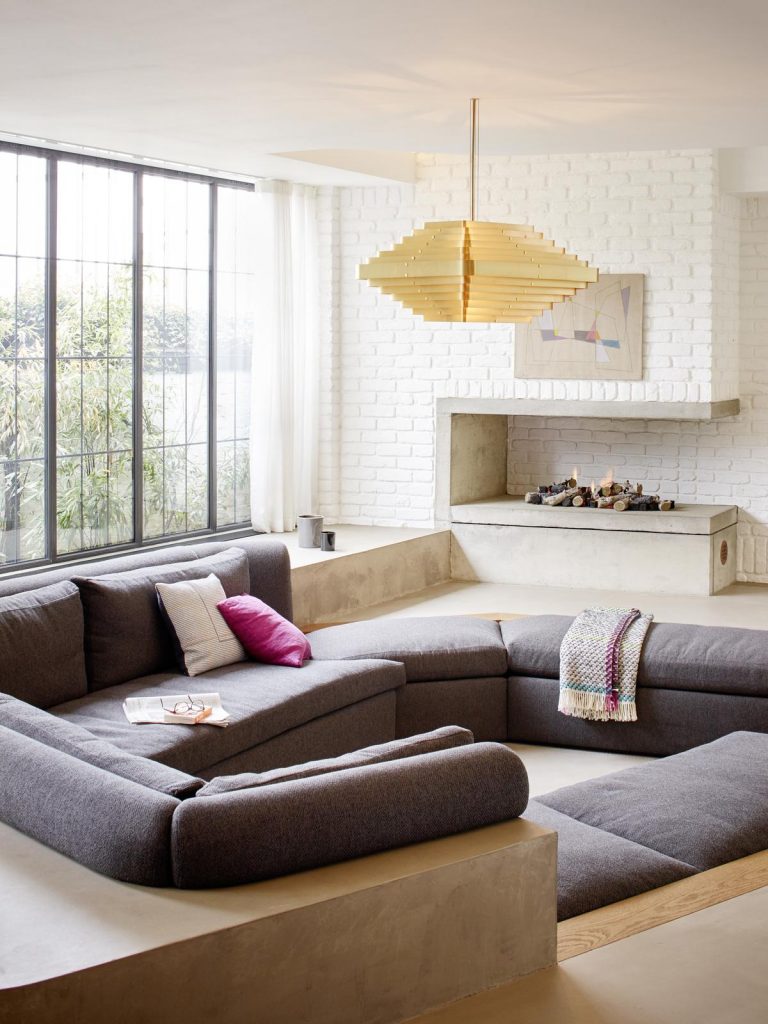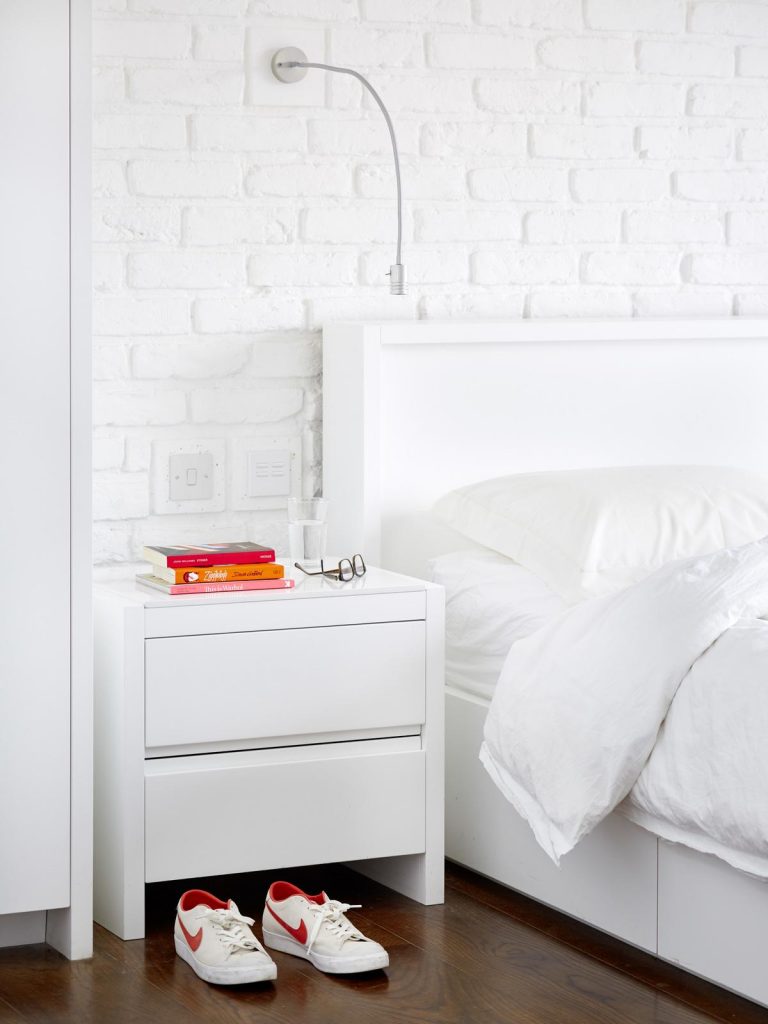 Brick is also the predominant material within the interior. As walls were moved, ground floor slabs lowered and ceilings pushed up to maximize the height on the ground floor, changes in the bond of the whitewashed brick walls mark the previous position of these elements. The result is a richly textured internal perimeter, imbued with the memory of place. This is contrasted with polished and rough concrete finishes, a coffered ceiling and Oak paneling.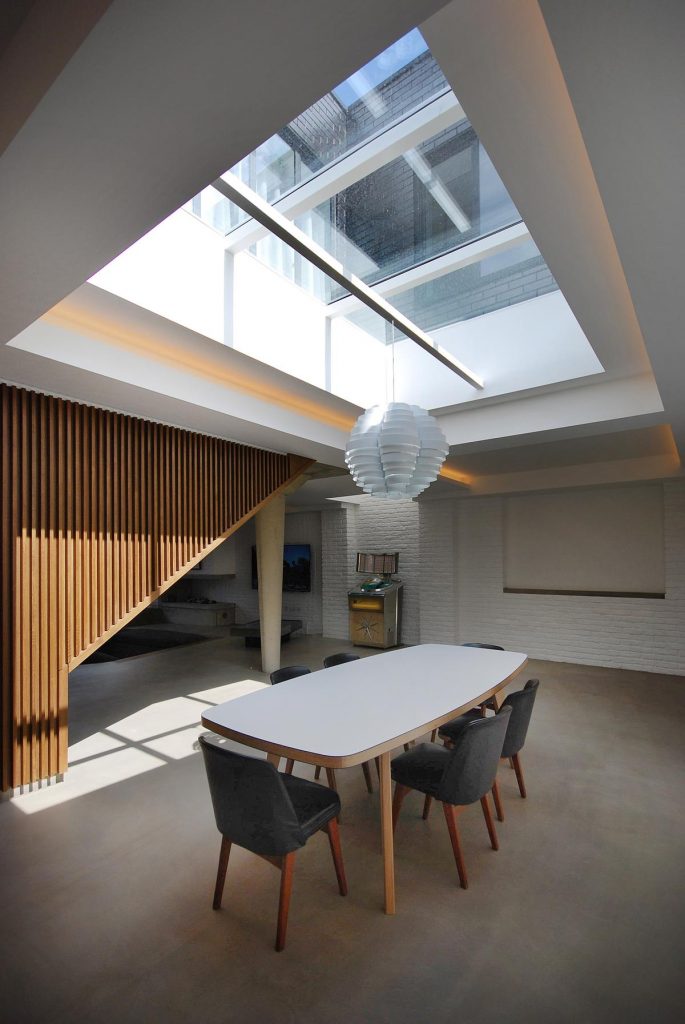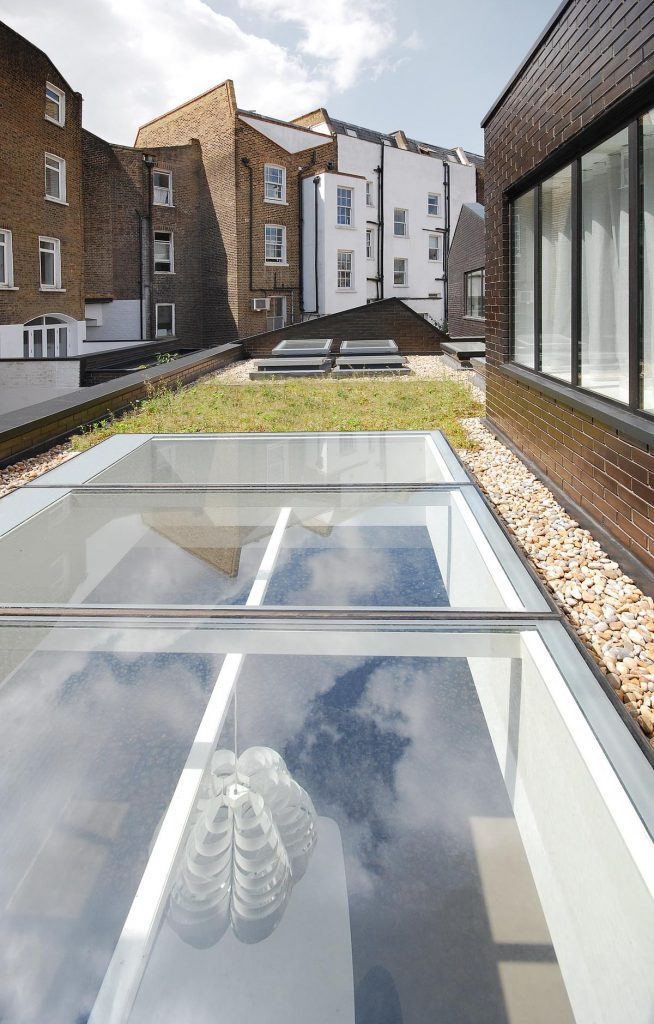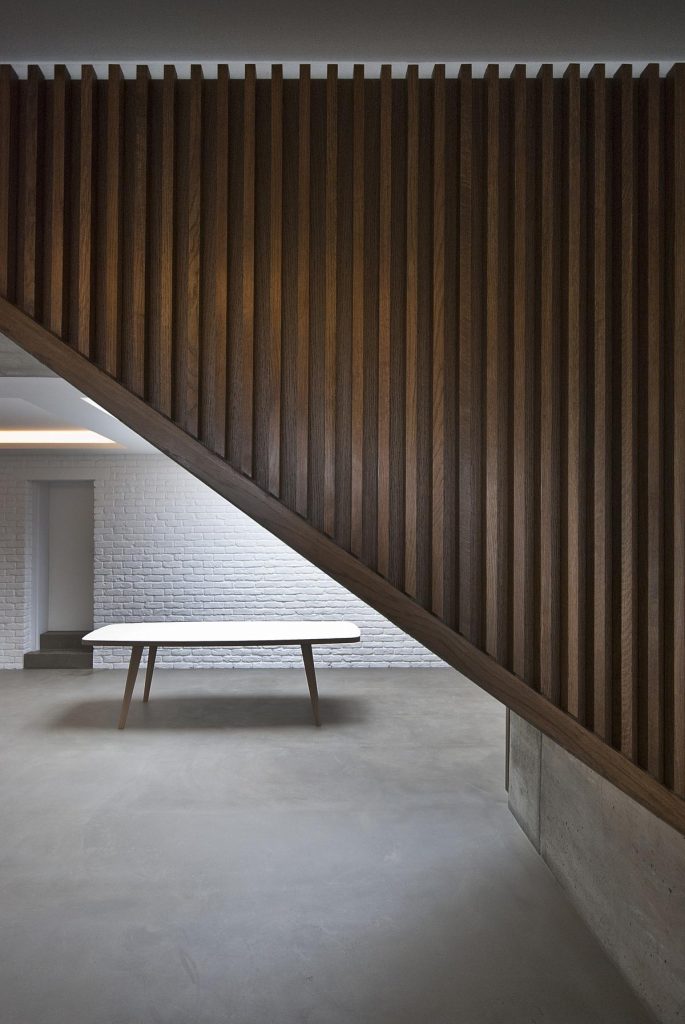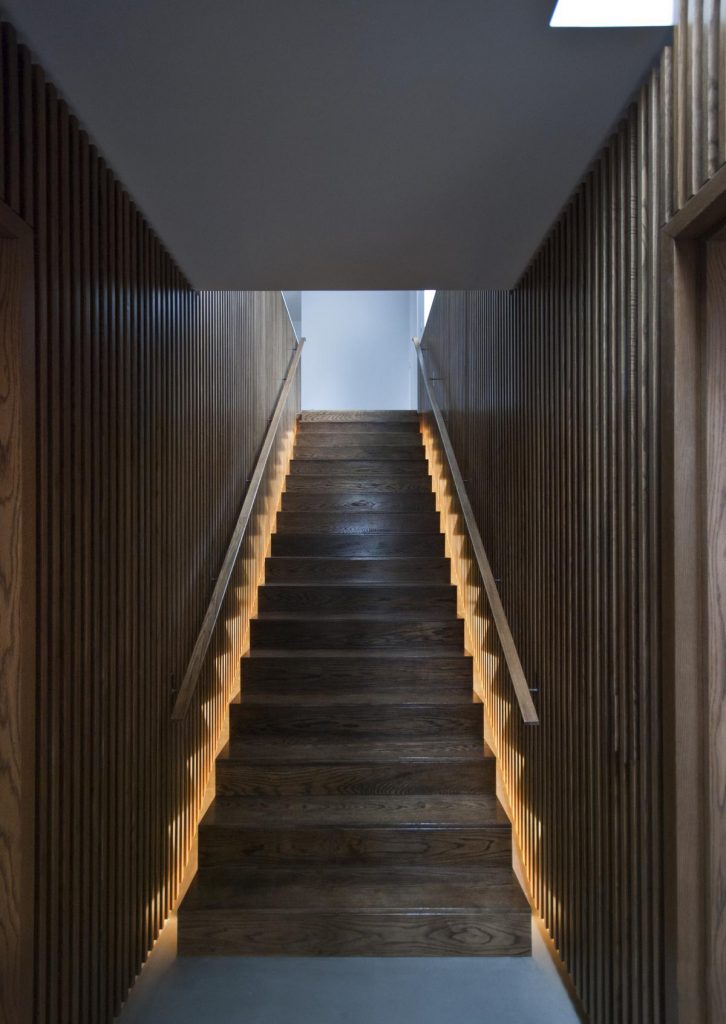 The ground floor of the main residence accommodates the living, dining and kitchen areas. The open floor plan is structured by three elements: large openings bringing in the natural light, a sunken seating area set into the polished concrete floor and a wide staircase leading to the bedrooms on the upper floors.
Photography by Lyndon Douglas and Sabrina Rothe