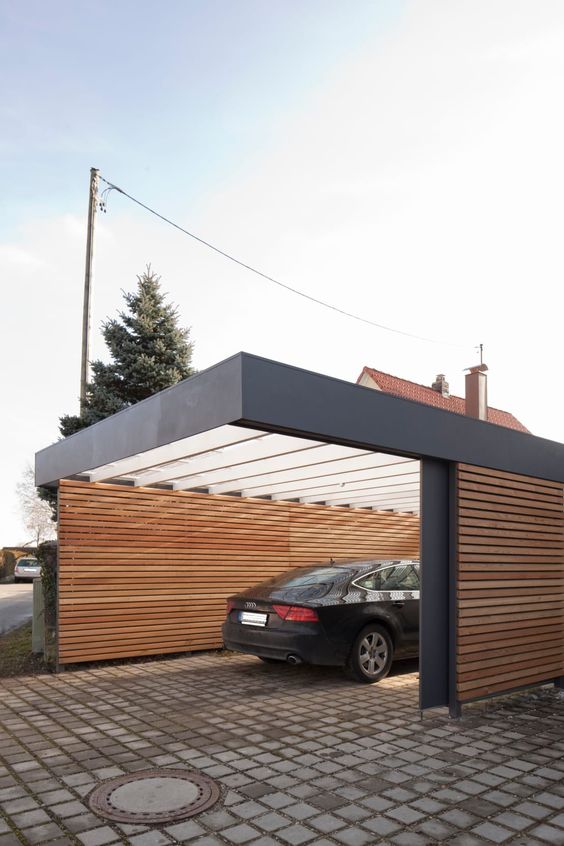 A Cost-Effective Way Of Building A Carport
---
Do you have a dream of owning a stylish and classy car? Then you should also start thinking of the best ways to house it. As a car enthusiast, you probably know the importance of protecting your vehicle against the elements and the wrath of Mother Nature. Imagine getting your dream car home, parking it in the driveway, then hours later, it starts raining hailstones! And this is where carports come in handy. You could have other uses for your garage because actually, and come to think about it, the name garage doesn't define your home's uses.
Read on to find out the cost-effective ways of building a Carport.
Design A Carport That Meets Your Needs
Did you know that you have the option of ordering a ready-made carport and all fitted with everything that you need? There are commercial carport builders who'll help you design the carport of your liking, construct it offsite, and ship it right at your desired location? This has been made conveniently possible by many carport designs you can find online. This design guide will help you in planning the perfect shed for your car while at the same time, ensuring that it's done by the best. Talking about a cost-effective way of constructing the best carport, you need the job done by the experts. This will help to ensure quality and reduction of costs. Now, among the things that you'll need to consider when hiring contractors to design the carport that meets your needs include:
Experience
The use of sustainable building materials
Expert advice and maintenance support
The overall cost of the project
Use Wood
Most Carports are erected using aluminum or steel posts. To construct a sound structure, you need to have a stronger foundation to help in strengthening the whole structure. While this can be expensive depending on the type of wood used, it will, in the long run, help you achieve a better carport. Always ensure to invest in stronger and treated wooden posts that are of the best quality. You'll also want to ensure that they are readily available at your local hardware who'll help to deliver them to avoid the transportation fees.
After the completion of the project, you can do a custom paint job to give it a classy and modern finish. Wood is not only cost-effective but quite eco-friendly as well.
Install A Flat Roof
There are different designs of Carports and some common ones have gable roofing. This translates to using more materials to construct the roof to fit the Carport. A cheaper way is to use a flat roof instead. Go a step further and use wood to construct the roofing structure instead of steel roofing beams. Even though steel beams are advantageous in that they last longer, on the other hand, wood, when used in roofing, will be more cost-effective and can equally last longer with the proper maintenance.
Have The Carport As An Extension
A Carport can consume plenty of materials from the poles used, the roofing system, and other requirements used. This happens when the construction of the carport is a structure on its own. Instead, you have the option of constructing the Carport as an add-on or an extension from your main house. This will help to secure the carport making it easier to install the security apparatus of your choice because as it turns out, your car is a valuable investment. Carport extensions can be achieved by utilizing that space that is on the side of your house without having to incur the costs of extra beams.
Be Versatile
Don't build a Carport that can limit the model or size of a car that can comfortably fit inside. You may own a small car at the moment, but in a few years, you may add a large family-sized sedan, a truck, or even both. While making plans for the Carport, consider the option of constructing a larger structure to make room for even bigger sized cars. In the long run, it will save you money and you won't have to demolish one structure in building another.
Carports are better options in comparison to garages. Additionally, they can be used for other purposes like barbeque spots, especially in not so friendly weather conditions, as an outdoor workspace, or as a patio cover. But then again, you have to ensure that it won't cost much to attain that perfect finish. The above tips will go a long way to help you achieve a cost-effective carport construction.