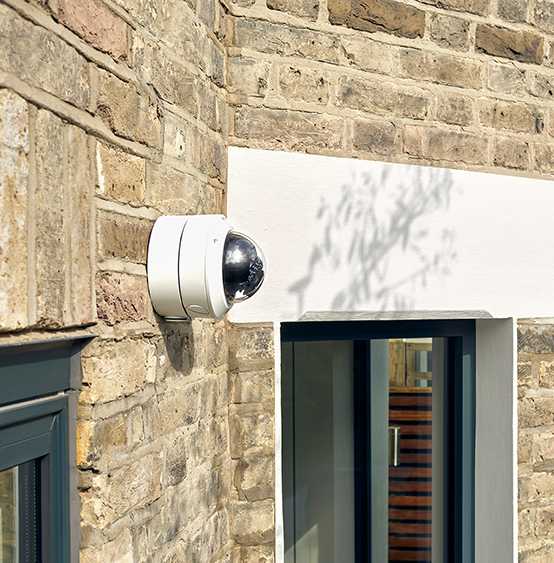 Benefits of Installing CCTV in Your Home
---
Nothing gives greater peace of mind than knowing your family and assets are safe. A boss can't be everywhere at once. Neither can your security team. It could be a comfort to know that there is some way you can go about your business and still keep a close eye on things.   Having a CCTV system installed at your premises can give you the peace of mind you're looking for, and there are added benefits.
Cost Efficiency and Proper Channeling of Investments
Trying to save on the costs of extra security is not the stance of a wise businessman. In the end, this saving can become a future loss after taking such risks with the future. Instead of filing insurance claims or taking the hit, try installing CCTV as a once in a lifetime investment and keep your assets safe. This way, the risk of damage through invasions into your property is reduced considerably which reduces premiums making another cost-saving.
Keeping Crime at Bay
Knowledge of a CCTV presence at your home or workplace actively deters opportunistic criminals to save your belongings and family from loss or harm. Criminals are cautious and will not break into a property that advertises its cameras.
Keep a check on your property from the comfort of home
Imagine knowing who showed up when and how before they even ring the doorbell. As cool as it sounds, monitoring your visitors to your premises before they can enter is a safe practice. Not only does it help you to be more aware of the people and activities around your premises, but it also helps you keep track of who is in the building in case there is an emergency. Now there are apps, you don't necessarily need to be on the premises yourself.
Let Justice Come…
Apart from yourself and your house, imagine how much CCTV can help the neighborhood. Your cameras will also catch events within view but not necessarily on your property. As well as providing indisputable evidence of crimes, misdemeanors, or accidents in the neighborhood, your CCTV footage can help catch the right culprits.
Little or no maintenance costs
Once installed each CCTV camera unit needs very little maintenance. They are tough and able to withstand weathering. Even the mountings are designed to stay put even in the highest winds. Even though they will keep sending data to be recorded and stored digitally, even for years, it pays to have the whole security system checked over by a professional once in a while, even if it's only to wipe the lenses.
There's just no need to trust luck that if anything were to happen someone will remember it with neutrality and accuracy. Nor can you count on someone being in the right place at the right time to put off an intruder. Put simply, CCTV can and does. It's proven technology that keeps improving to give the whole of society a better sense of security and greater peace of mind. So, be sure to contact a professional to handle the CCTV installation process.
See Also: Security Meets Design: 5 Ways to Thwart Thieves With Home Decor