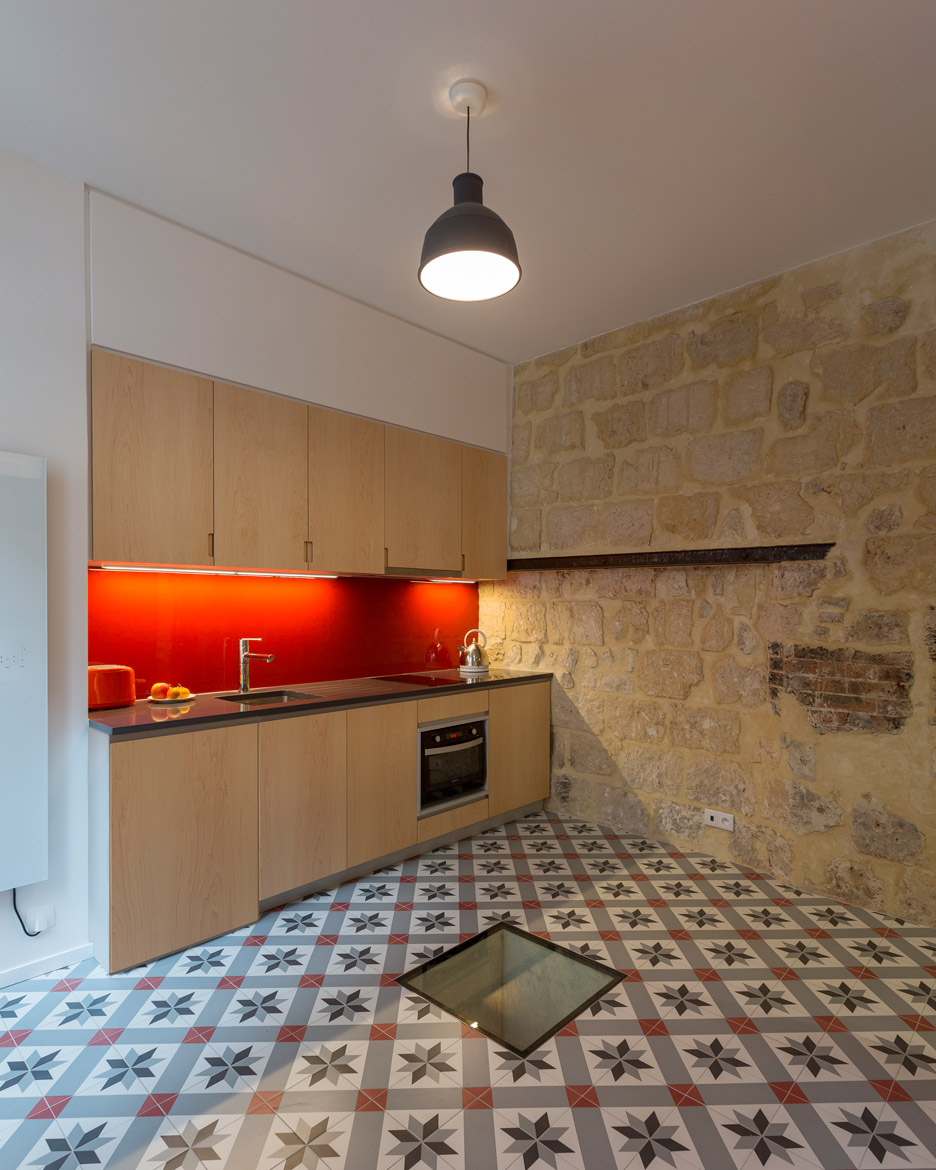 A Secret Basement Was Found During The Renovation Of This Old Parisian Apartment
---
Anne Rolland Architecte has converted an abandoned ground-floor space into a bright studio apartment with a secret basement.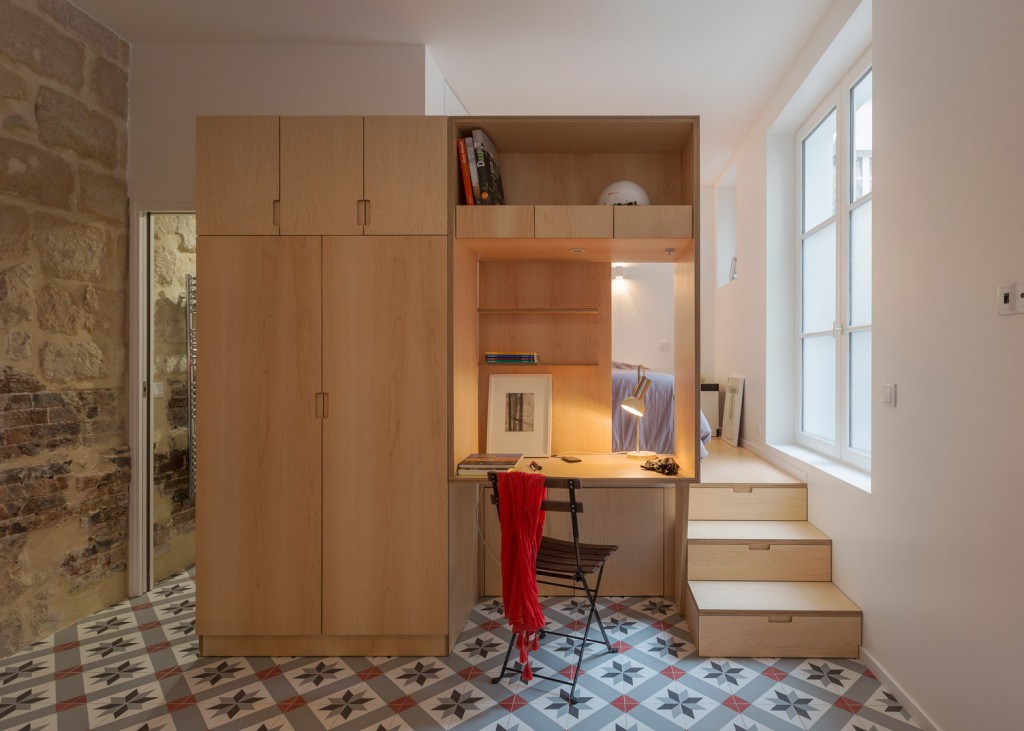 Located in a 17th century building in Paris, this 24 square meter flat was once a part of a larger apartment with an access to a courtyard. The renovation began in 2015. Before that, the space had been abandoned for 70 years.
At first, architects removed the partition walls in order to enhance the space and to bring more natural light. Then, it was divided into two parts by using multi purpose birch plywood storage furniture, that separates the sleeping zone located in a raised corner, from the kitchen and living room. The built-in furniture system consists of a desk, a dresser, drawers and cupboards.
The apartment has a completely open-plan layout. The only private area is the toilet and shower room located next to the bedroom.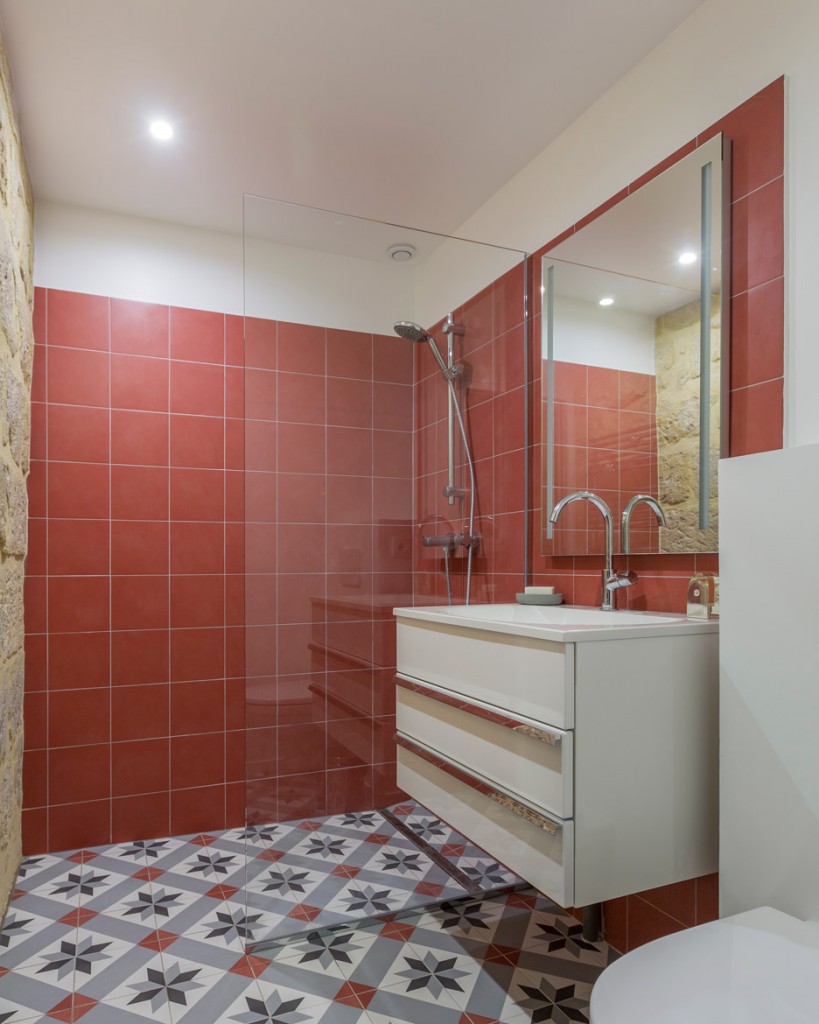 A thick layer of a plaster was removed to uncover the original limestone masonry. To reflect the old-style Parisian bars, the patterned tiles were added.
During the renovation, an old basement that was once used as a pit for animal waste – was found, restored and converted into an extra room. The room can be accessed through mechanical door with wooden stairs. In order to provide the basement with the daylight, a circular glass was added in the floor.
Photos by Jérôme Fleurier