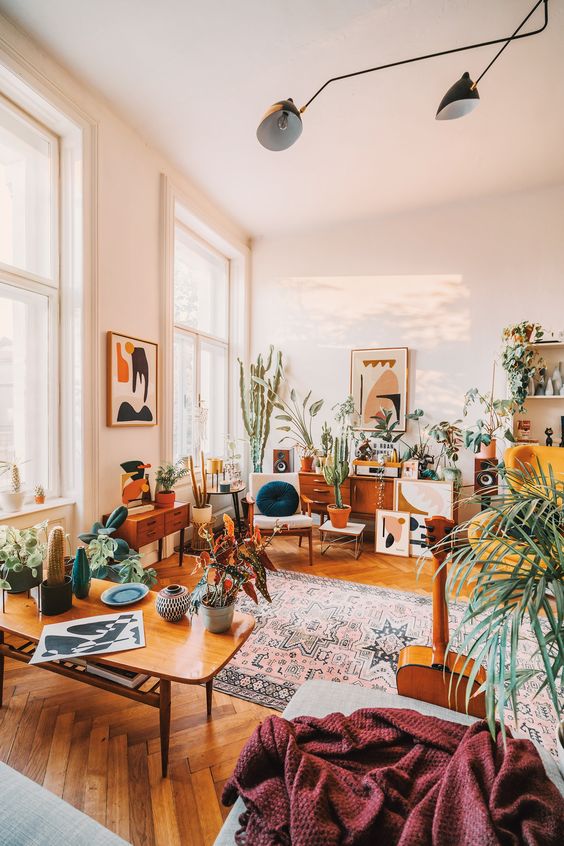 Adding Warmth To A Guest Bedroom With Boho-Chic Accessories
---
Fashion and design are intricately linked, as is evident from common themes that run through Big Four Fashion Weeks across the world and major home décor fairs, including the
Architectural Digest Design Show
in New York, the Salon del Mobile in Milan, and the HD Expo in Las Vegas. One big trend evident at the presentation Spring/Summer 2020 collections was the boho-chic look, which harks back to events like Woodstock and places like Greenwich Village and Paris' Montparnasse area in the 1970s. Boho styles appeal, owing to their warmth, color, and celebration of indigenous arts and crafts. If you have a classical, minimalist, or modern style
in the rest of your home
 but you'd like to try this look in your guest room, these tips may be useful.
Eclectic Elements Working Together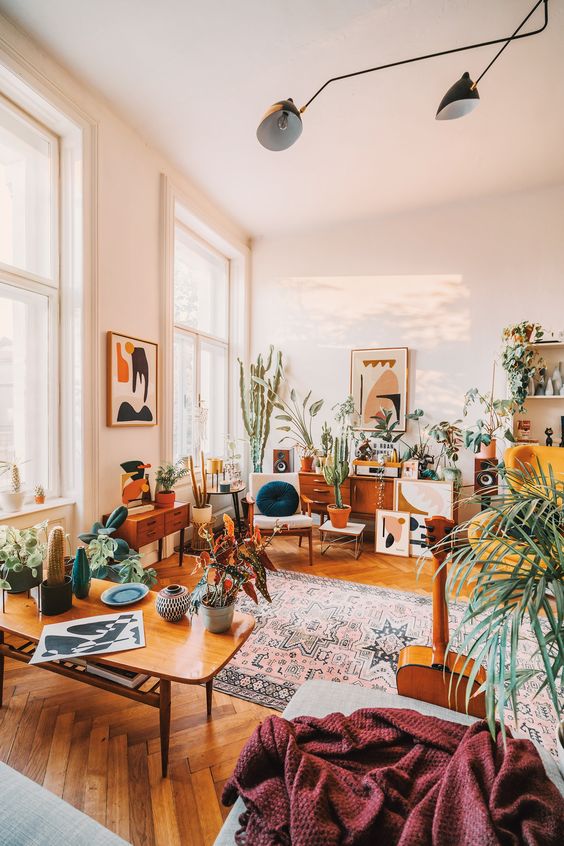 Bohemian is a very eclectic style; it incorporates art from various cultures, as well as classic touches such as crocheted fabric, paisley and other floral prints, and mandala-like shapes in everything from artwork to pillows and decorative pieces. As stated by interior design specialists
J Fisher Interior Design
, opting for this design style enables you to make use of all the loose pieces and mementos you may have gathered from trips abroad – think Moroccan candle lanterns, Indian saris, and cushion holders, or Native American dreamcatchers. These elements are in fact ideal for a room made to house guests who themselves
may have traveled long distances
 to reach you.
Natural Inspirations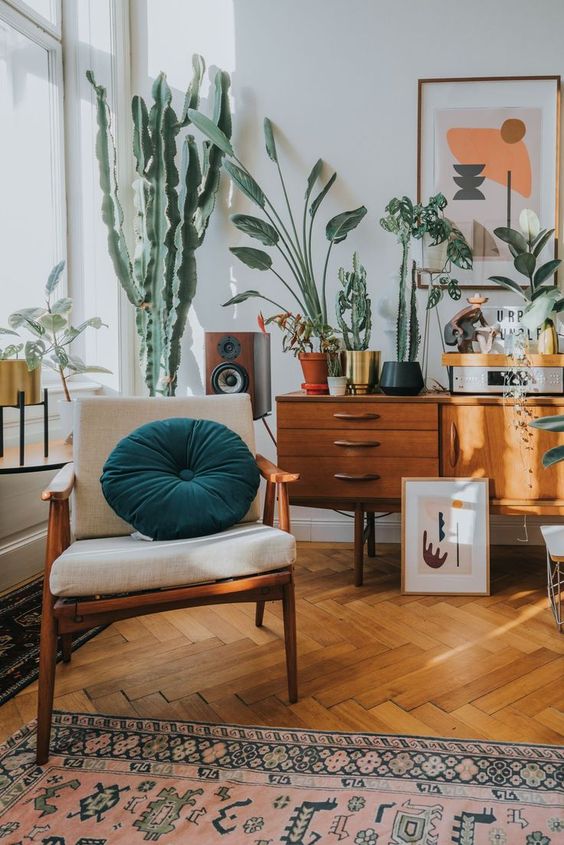 If you have spare quilts, artwork, and fabric representing colorful natural elements such as leaves, flowers, and trees, they may add a dash of color and life to your bohemian guest room. Don't be shy to blend various works together. For instance, if you don't have a headboard, a large artwork representing the tree of life will work beautifully behind the bed. Feel free to prop a smaller jungle-themed photograph or painting against it and a few leafy or flowery cushions, graced with stripes, dots, and other elements that add joy and vivacity to the bed area.
Being Bookish
A guest room is an ideal place to keep all the hardbound books you wouldn't dream of parting with. Stack tall shelves above your nightstands, filling them with colorful books on a wide range of subjects – including music, fashion, and design. If your guestroom has a coffee table, a few books on
the era of the 1970s
will add the right ambiance for this warm, culturally inspired room.
Screens are In
Rattan, wicker, and wooden screens are magnificent additions to a boho room, precisely because they turn to nature for inspiration. You can use a large wicker screen as a headboard, complementing it with a large wicker chair by the bed. For this look, wood is prime. Use an old tree trunk as a bedside table, grace the walls with wooden sculptures, and don't forget to add a few indoor plants (some hanging from the ceiling) for a beautiful Woodstock-inspired effect.
Boho chic is arguably one of the warmest styles around. It is therefore ideal for a guest room since it enables guests to instantly feel wrapped in color and natural inspiration. Because the look is so eclectic, it can be easily and quickly whipped up. Artwork, old rattan pieces, and even books can go a long way towards creating a lively, happy look.