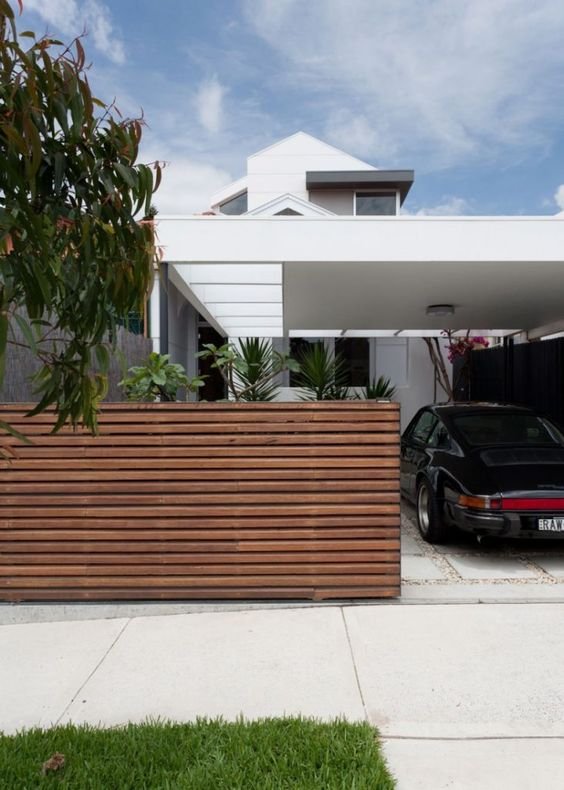 Awesome Fence Ideas Perfect For Your Home
---
We are always looking for ways to improve our homes by changing decorations and moving around furniture. The same attitude and effort should be put into your home's exterior, whether it's our gardens or our fences. If you don't have a fence already, you're missing out on making your home look more elegant, while also benefiting from much-needed privacy and security. If you already have one that's starting to pale in comparison to your neighbors', then it's time to consider a change. Here are some awesome fence ideas for your home that will make it stand out.
Types of Fencing Material
There are many materials used in fences, so what should you choose before thinking of design ideas? You can never go wrong with classic wood fences; they are affordable, elegant, stylish, and are perfect for those who appreciate privacy. On the other hand, its affordability comes with another price; they need constant maintenance and painting since they are easily affected by outside elements like weather and insects. Vinyl is great for a more stylish touch and they don't need as much maintenance, but they are more expensive.
A gabion wall is similar to a cage made up of wires, except it contains inorganic materials – mostly stones. When it's built as a home fence, stones are mixed with wood pieces to create a more attractive look. These fences don't just look aesthetically pleasing; they can work as a cooling system in hot weather, as they're not affected by water, and they are durable and sturdy. You can choose appealing stones for the filling, such as angular rock or large cobblestones.
Metal fences are the most decorative type out there because of all the material options as well as all the different possible designs that they offer. Iron or aluminum fences are great for good ventilation for your garden; they are strong and require minimum maintenance and an occasional painting, which is perfect for hot weather, especially if you live in a state like Texas. However, they can be very heavy and hard to work with. If you live in a major city like San Antonio, you'll need to find a trustworthy business based in Alamo City for easy transfer and installation. That said, you'll also need someone to bring the perfect design to life that adds value, privacy, and security to your home.
Does your house have a more modern style of architecture and need a fence that goes along with it? The solution is a horizontal fence made from black horizontal slats. They give off an elegant vibe, all the while maintaining your privacy. They don't have to just be made from black slats, as they can include metal, wood, vinyl, or composite. It's all about the horizontal layout, where you can have material stacked up closely together for privacy, or space it out to make the area look bigger.
This one is as creative and unique as it gets when it comes to home fences! It all starts with a concrete base to anchor the bamboo stalks with a stylish wood frame around them. They add a unique touch to your home and make your plants look more appealing. It's not just the looks that make this option a popular one, though; bamboo fences are also strong and durable, so you don't have to worry about replacing them every once in a while. They may be a bit on the expensive side, but the natural charm they give off will be worth every penny.
What's the Right Fencing Material For You?
There are a few things to consider before deciding on amazing fence ideas to add to your home. You need to first think about why you're getting one in the first place. Is it for privacy? Or is it to keep children and pets safe? Alternatively, is it purely for aesthetic reasons? Don't forget to also consider weather factors; whether you live in a humid, wet area, or a sunny and hot region has a direct effect on your choice of material. Thinking of these factors as well as cost, style, and required maintenance will help you determine what material and design to go for.
You may be inundated with a lot of information and ideas that are difficult to take in, but at least now you have an idea of what you should be looking for. You should also know by now that fencing is not something to do nonchalantly if you want it to last and to look good. Remember that your fence is what everyone on the outside sees, so it doesn't just affect you, but how your neighborhood looks as well. The right fence also gives off a vibe of what kind of house you're living in, while cool designs can add mystery or express your style as well.