16 Design Tips to Make Your Living Room More Cozy
---
The living room is the second room after the kitchen where we spend around four hours a day. So, you don't want to spend so much time in a dull and uncomfortable place. We have gathered sixteen cozy living room ideas to make your room more inviting!
1. Warm Colors
You can make a significant difference by repainting your living room walls. It's an inexpensive and very effective improvement. The living room is a place where you rest, gather with friends, eat dinner, etc. Therefore, the colors that dominate in it should be soft and relaxing. As such, opt for shades such as off-white, beige, gray, taupe.
If you still want to add more vibrant colors, such as yellow, blue, or green, you can paint one small wall or add a colorful piece of furniture.
2. Round Shapes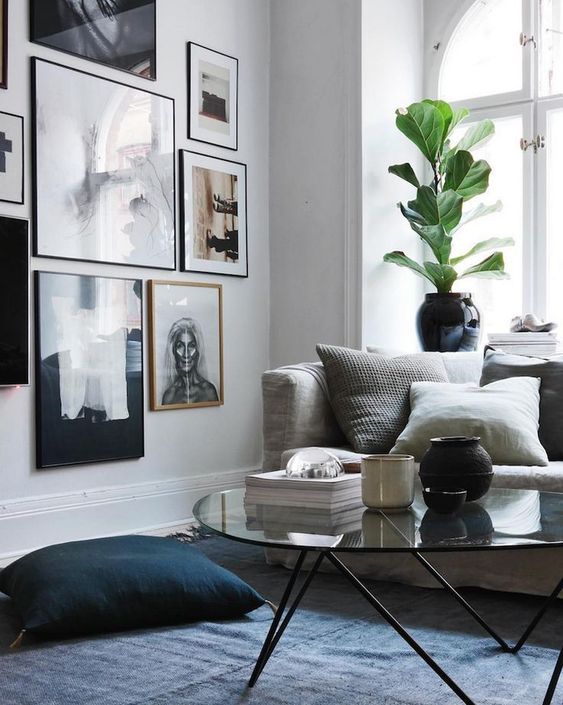 Since the living room is a place of relaxation, too much order can create an opposite effect. Thus, one thing you should avoid is sharp and rectangular edges. Instead, opt for round shapes as they make the space look cozier and softer. Now, you don't need to throw out your sofa and buy oval poufs.
Minor additions, such as round flower pots, vases, rugs, or cushions, will make a difference. An oval coffee table can also be a great addition as it doesn't take up much space.
3. Harmony
Although too much order in a living room won't create a cozy atmosphere, too little of it will do the opposite. Instead of making it neat and perfect, try to create harmony and balance between coziness and comfort. In other words, try to maintain the same style in the whole living room.
For example, if you want to use more colors, add more small colorful accents instead of painting the room with three different colors. Also, removing a yellow vase is way easier compared to repainting the walls.
4. Lighting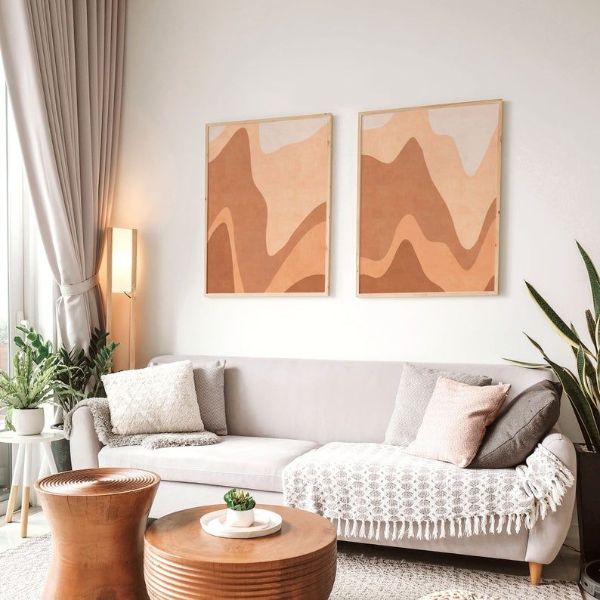 We probably don't need you to tell how lighting affects your mood. It does a lot. So, your living room has to have proper lighting if you want it to be cozy and relaxing. First of all, ensure that you have enough light coming from the ceiling–10-20 lumens per square foot. The next step is to create a cozy mood.
For this, you can use a floor lamp next to the sofa or a table lamp on the TV cabinet. Extra tip: choose lights with warm light (up to 3,300° K).
5. Decor Elements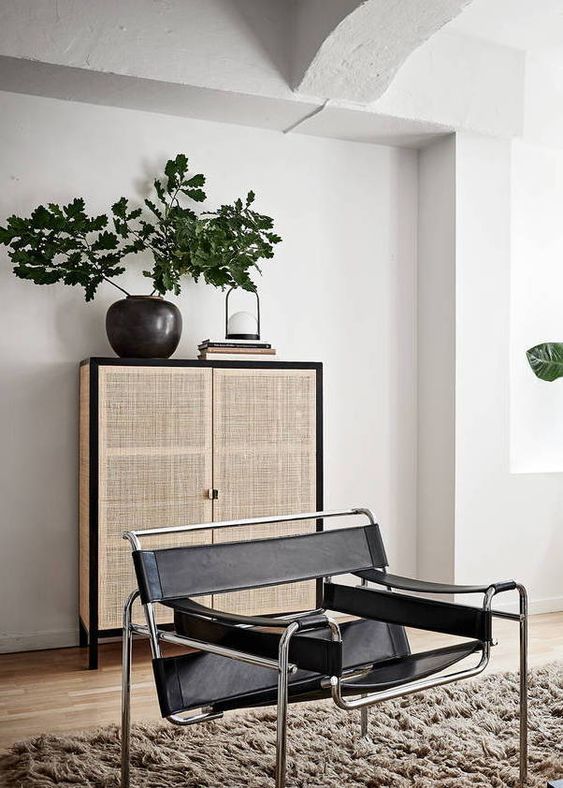 Attractive decor elements are the things that spruce up the living room. Without decoration, any room will look like an empty, meaningless void. To avoid this horrible experience, make sure to add some greenery, like flowers and houseplants. You can also throw in some cushions and a colorful blanket on a sofa, place a rug in the sitting area, add some scented candles, or hang wall art. All these small things will make your living cozier.
6. Storage
We all want an uncluttered home with plenty of storage to put away stuff we don't often use. But you don't need to hide everything in your living room. Since it's the place where your guests will spend most of their time, show who lives here! Install open shelves above the TV or in a wall niche and add your personal touch.
For example, you can display your family or friends photos, artworks, or souvenirs. Additionally, your favorite books displayed on the open bookshelves can start an intellectual conversation with your guests.
7. Fireplace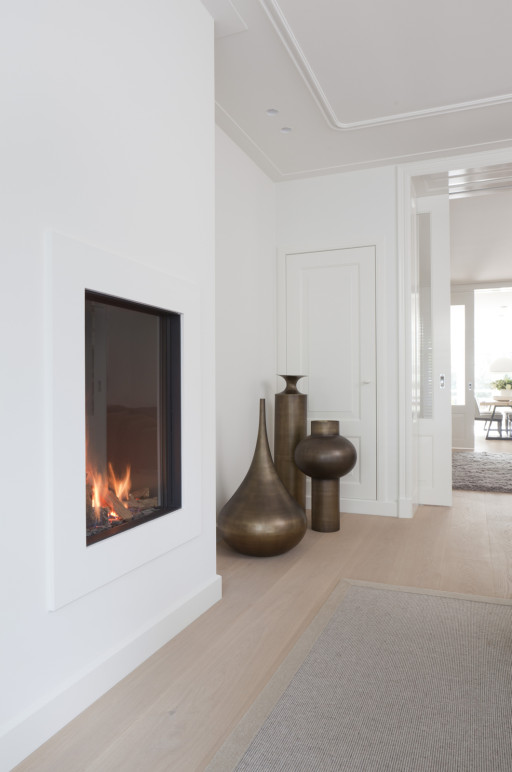 If you want to achieve maximum coziness, consider getting a fireplace. Look for gas logs or gas inserts that will provide heat and a lovely atmosphere to your living room.
8. Curtains and Blinds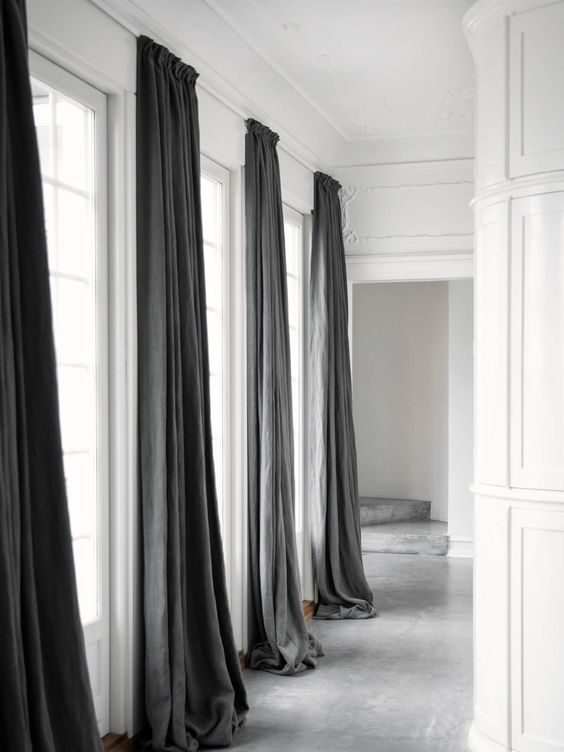 Usually, many homeowners use only curtains or blinds. But combining these two is one of the easiest cozy living room ideas. The blinds will provide total privacy, while the curtains will let in more daylight, which is a quick and cheap way to improve your living room.
9. Distances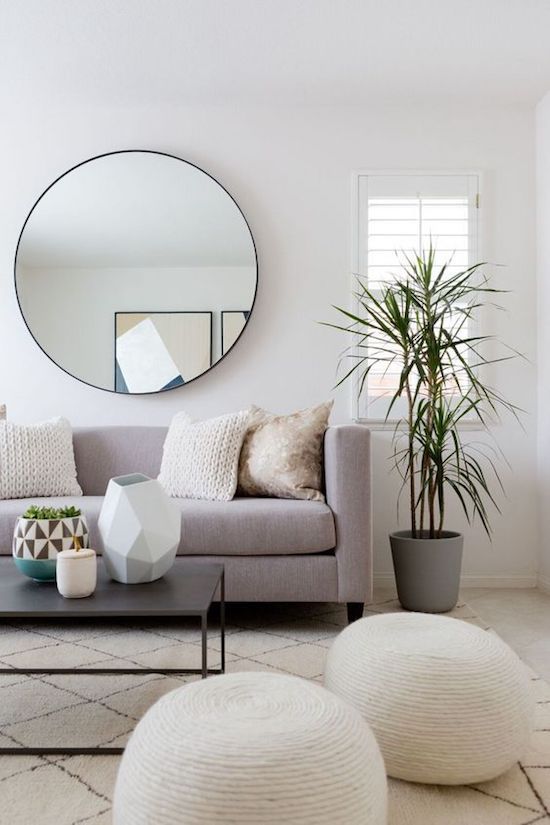 Another cozy living room idea is maintaining the distance. A crowded space will create a cramped atmosphere, making you feel uncomfortable. That's why it's crucial to keep the distance between furniture. For example, you should place a coffee table at least 16 inches from the sofa. Make sure that there's enough space to walk between the furniture pieces.
10. Rugs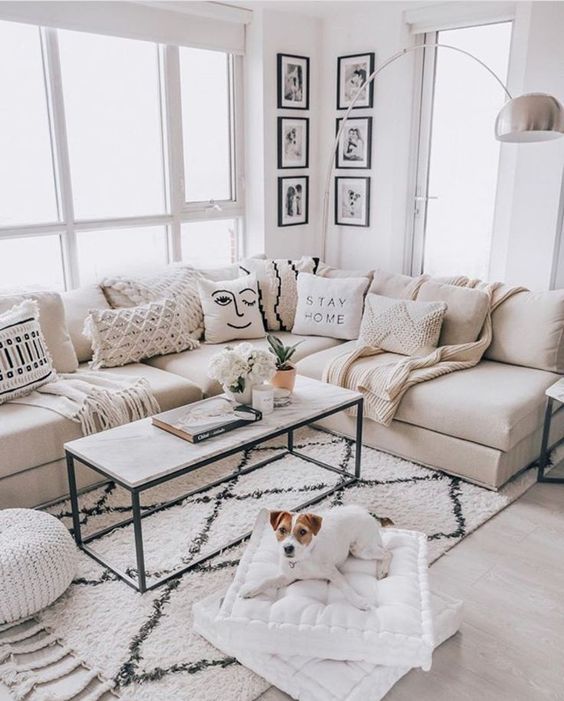 As mentioned before, rugs are excellent decor elements. It's a cheap way not only to make your space cozier but to warm the cold floor, too. Interior designers also use rugs to frame areas within the living room, for example, the lounge area, children's area, etc.
To achieve maximum coziness, choose a rug made of natural fibers. Its earthy tones will warmly dye the space in the colder months and give a nice authentic touch.
11. Blankets and Cushions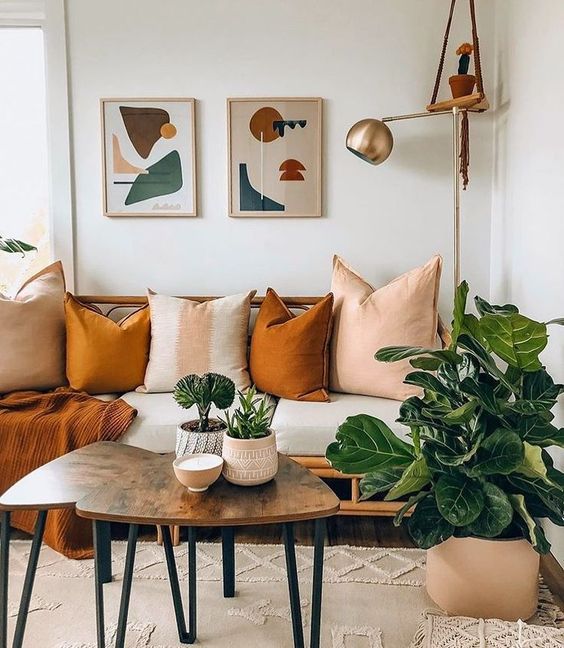 When the warm season comes, make your sofa and living room more welcoming with cotton or linen blankets and cushions. In winter, choose wool or mohair blankets for those cold evenings. Throw in some pillows, too, as they will make your living room cozier.
12. Combining Different Materials
Nothing makes a sofa cozier than a couple of pillows and a blanket. But to make the whole thing even comfier, you can experiment with different materials and patterns. In other words, you can combine velvet cushions with cotton or silk ones. The only thing to remember is to maintain the same style.
So, if your living room's style is modern, opt for minimalist cushions and so on. You can also pick different colors, but make sure they are also unified together (avoid contrasting shades).
13. A Comfy Sofa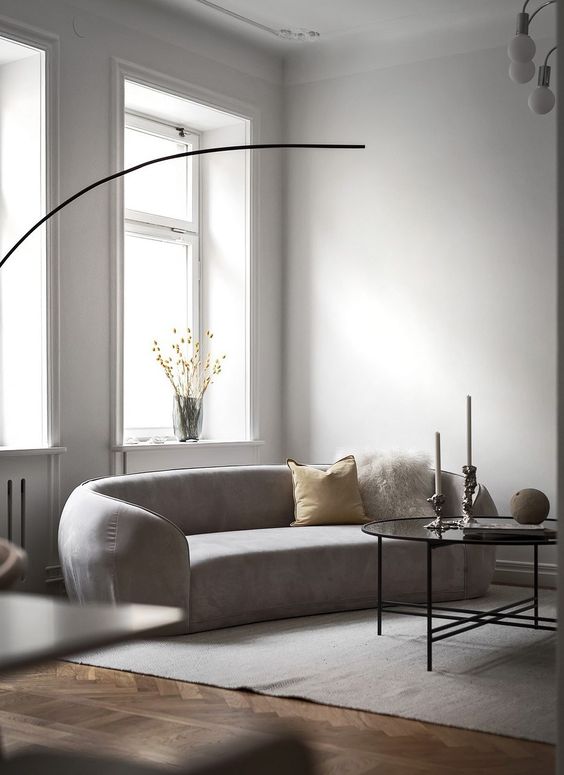 It's the centerpiece of any living room, so comfort and aesthetics are the top priority here. But don't rush and buy a new one–you can renew your old one with little investment. For example, you can reupholster only the seat and back cushions. While renewing it, check if the filling is in good condition. If not, consider changing it. It's a cheap and easy way to spruce up your living room.
14. Avoiding Perfectionism
What's the most simple tip for making your living room cozier? Well, it should be inhabited and not look like something out of a fancy interior magazine. Sure, we all want a beautiful home, thanks to those beautiful interior pictures on Pinterest. While looking for interior ideas, we scroll through hundreds of gorgeous photos, but it's hard to keep such an interior in reality. A bit of chaos is ok for your living room and your soul.
15. Seasonal Flowers and Plants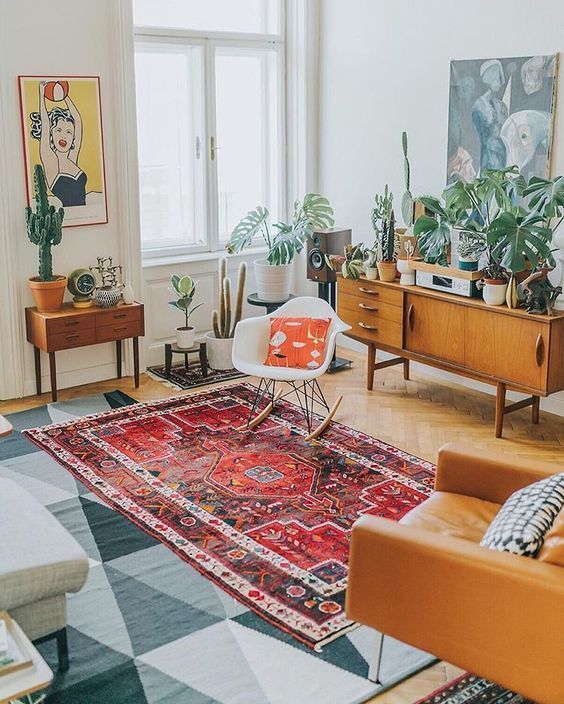 If you're a keen gardener, you can decorate your home with flowering potted plants all year round. But the best part is that you don't need to be a florist to bring the greenery into your home. A low-maintenance plant, such as dracaena or cactus, will make your living room cozier and won't cost a fortune.
16. Candles
Candles are the classy mood makers for a calm evening with a book, dinner party, or romantic moments. Like a fireplace, candles spread a warm and soft light in a smaller but equally effective style. For maximum coziness, choose scented candles that create a soothing atmosphere.