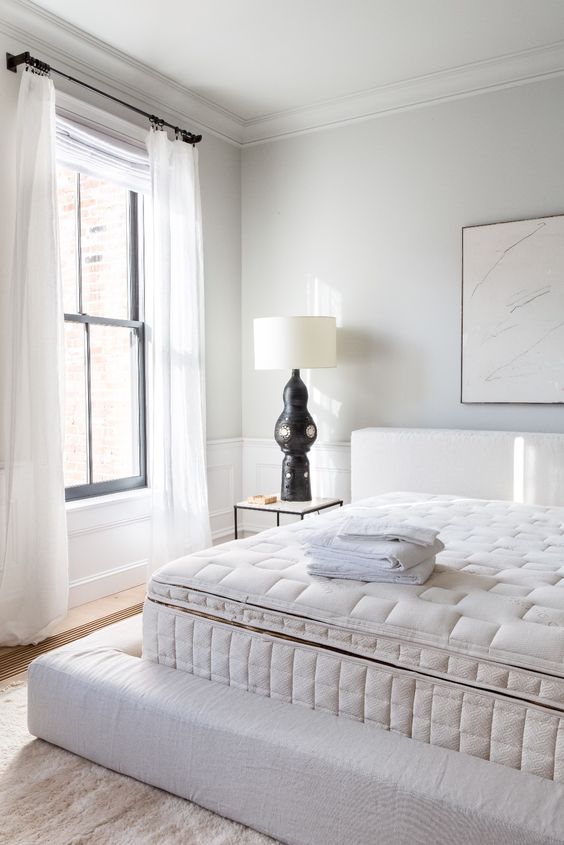 How To Choose The Best Mattress When You Are On A Budget
---
Many people put a lot of effort into maintaining an active lifestyle and eating a healthy balanced diet. Rest, however, is just as essential to keeping the body and mind in good shape. A good night's sleep can significantly influence your mood for the following day. When you're well-rested, your immune system is more robust, and you have a reduced risk of developing obesity, diabetes, and heart problems. When you get sufficient rest, your skin is clearer, your mind is more alert, and you have more energy. A good night's sleep is not just about clocking in 6 to 8 hours lying on your bed – the quality of your snooze matters a lot.
Unfortunately, sleep can be disrupted by so many things: your upcoming plans, the noise coming from your next-door neighbor, and the notifications of your cellphone's sounds. But you may also be unknowingly committing bedroom blunders that are keeping you from sleeping well, such as the quality of your mattress.
There is an abundance of high-quality mattresses in the market, but choosing the best mattress can be challenging if you're on a budget.
Choosing the Best Mattress On A Budget
Is it possible to find a high-quality mattress on a limited budget? Yes, but there are advantages and disadvantages when shopping for a mattress with specific price points. The advantage of having a set amount of money for a bed is you don't spend outside your limits. However, one drawback is that your mattress options may be limited. Here are some questions to answer to help you choose the most suitable mattress when you're on a budget:
1. What's a Reasonable Mattress Budget For You?
The first thing to consider when looking for a mattress on a budget is the amount of money you're willing to spend. On average, a high-quality mattress may cost $1,000 or more, but a good quality one can be bought for less than $500. The best way to begin looking for a reasonably-priced mattress is to define what's reasonable by your standards.
2. Where are you Planning to Buy a Mattress?
Do you plan to buy a mattress at a physical store or over the Internet? The advantage of purchasing a bed at a store personally is you can try it out to see if it's comfortable enough for you. On the other hand, numerous online stores offer mattresses suitable for different needs and budget requirements. Shopping online also gives you access to promotions and discount vouchers, which will significantly reduce the tag price to match your budget. Bed manufacturers also offer trial periods and special rates for online purchases of their products. Take advantage of comparison sites and independent review sources like BedAdvisor for in-depth reviews of all your mattress and bedding needs.
3. What Mattress Features Are You Looking For?
It can be difficult to be picky in choosing a mattress if you have a strict budget. However, there are certain factors and features you should consider to enjoy your bed to the fullest. Some things to consider include:
Type of Sleeper: Side sleepers should look for a soft foam or innerspring mattress, while stomach sleepers should opt for an air-filled mattress or a firm foam. Back sleepers can go for hybrid mattresses for the right mix of comfort and support.
Extra Features: People who suffer from back pain or allergies should choose memory foam or latex. You should avoid latex or foam mattresses; however, if you sleep hot.
Managing Expectations: If you're working with a minimal budget, it may be challenging to get a mattress with all your required features and extras. A budget of $200 to $400 will allow you to buy a basic mattress that can be used in guest bedrooms. Better-than-basic mattresses fall in the $400 to $600 category so you can enjoy a thicker and more durable foam with other extras like upholstery tops. If your budget is between $600 up to $1,000, you can afford the lower-end hybrid mattresses or lower-cost memory foam beds.
It's possible to buy a new bed without spending thousands of dollars. The best way to maximize the budget you have at hand is to research all the possible mattress options using a comparison site or review blog. Finding a mattress at your preferred price range doesn't mean you should scrimp on comfort, durability, or quality. Whether your budget is more than a thousand dollars, or lower than $500, always aim to get value for money on a mattress purchase.
Takeaway
Buying a cheap mattress will cost you more in the long run. Poor quality mattresses increase your risks for muscle and joint pain, insomnia, and allergy problems. When considering affordable mattress options, don't disregard quality standards. Settling for an affordable but poor quality mattress is hazardous both to your health and your wallet.