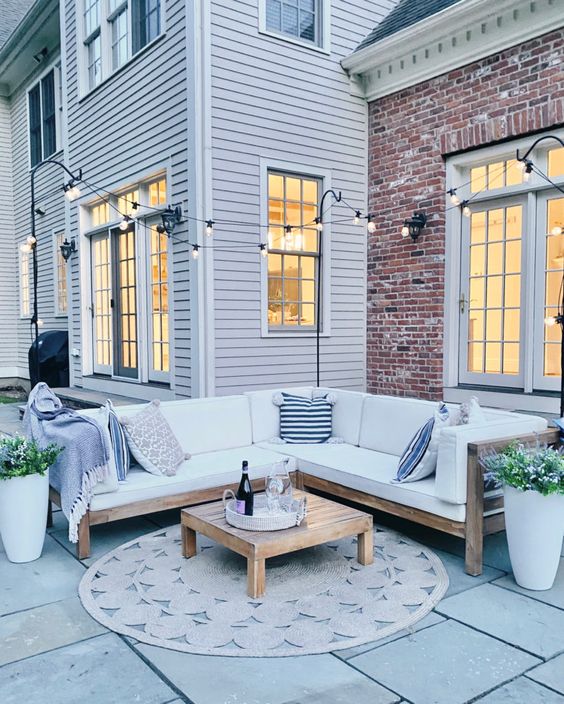 How To Enjoy Your Outdoor Space No Matter The Season
---
Having your own outdoor space allows you to have another place for you to relax and forget the world. However, some might only go out to their outdoor spaces during a specific time of the year as some weather might feel a bit comfortable. But with a beautiful space, it'll be such a waste if you're only going to use it a few weeks every year, wherein you can enjoy it all year round.
To maximize your outdoor space, below are some ways you can enjoy it no matter the season:
Bring A Generator
Nothing beats comfort than having a constant supply of energy wherever you go. If you have a large outdoor space with no electrical sockets to the far end, it'll be great to bring camping solar generators. This way, you can make yourself comfortable, even without a direct supply of electricity from the grid. All you have to do is bring your generators with you and allow yourself to have a steady power supply until it lasts. This will enable you to get your fan, charge your phone, or even play some music and never worry about having a still and quiet place.
Build A Patio
Of course, the ultimate outdoor relaxation space would be your patio. This area gives you a decent place to hang around any time of the year. As you build your patio, you're giving yourself a dedicated space to welcome your guests or just hang around. With the large area that it offers, you can choose to leave it blank or add some outdoor furniture to make the space more comfortable for everyone. Moreover, you can also design the area with any theme you want as long as it matches well with your home's exterior. Consider your patio as an extension of your home.
Look For The Perfect Furniture
To allow yourself to enjoy the outdoors at any time of the year, it'll be helpful if you could look for the perfect outdoor furniture that you can enjoy. This way, you can maximize the comfort for everyone as you provide proper seating arrangements. But before you go furniture shopping, ensure that you purchase one that'll withstand all kinds of weather to keep them as long as possible. This way, you won't be wasting your money by buying a new set of furniture every year, as you can allow a single piece to go through all seasons with a breeze.
Include A Jacuzzi
A great way you can enjoy your outdoor space is by including a jacuzzi on your patio or just by your yard. That'll be a great way to take a dip at any time of the year, as you can warm up the water for winter or let it stay cool during the summer. Moreover, you can also include plenty of bubbles as it massages your body for maximum relaxation. That'll be the perfect solution to enjoy your outdoors at any time of the year. Moreover, they're also space-saving as a single jacuzzi won't take up too much space but still accommodate enough people inside.
Place A Permanent Fire Pit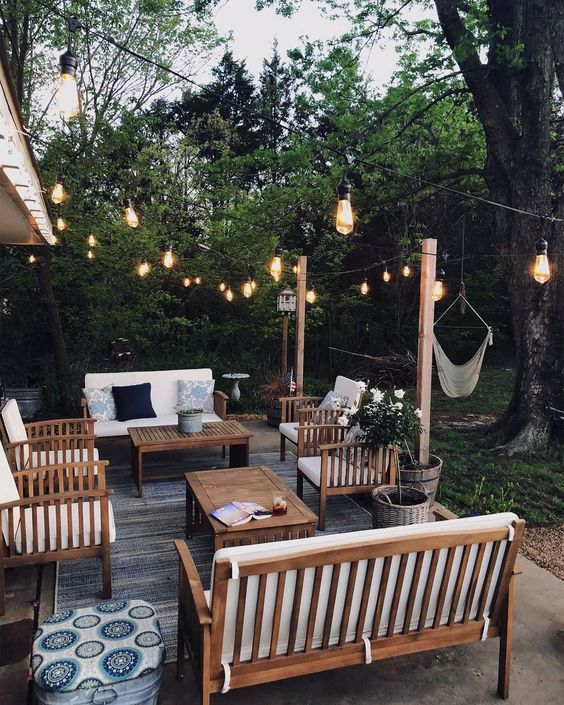 If you're living in colder climates, staying outdoors might not be your best choice. While the cold temperature can make you uncomfortable, it'll be nice if you could still utilize the space and allow it to be an enjoyable area for the entire family. To keep yourselves warm, it'd be helpful if you could place a permanent fire pit that everyone could snuggle into during the coldest nights. It'll also be a great place to roast marshmallows and just gather around to have fun. Additionally, the beauty that a permanent fire pit can give your home would be astonishing and it can instantly boost your home's curb appeal.
Prepare Blankets And Cushions
Another way to enjoy your outdoor space even when it's cold is to take out some blankets and cushions everyone can snuggle into. While, in general, maximum cushioning can make everyone feel comfortable as they're soft and inviting, a blanket would be like a warm hug that can put everyone at peace. However, if you're worried about soaking your blankets and cushions from the rain, you can always take them out and store them in a cool, dry place. While it might be added work, this guarantees comfort for everyone staying outside your house.
Add A BBQ Nook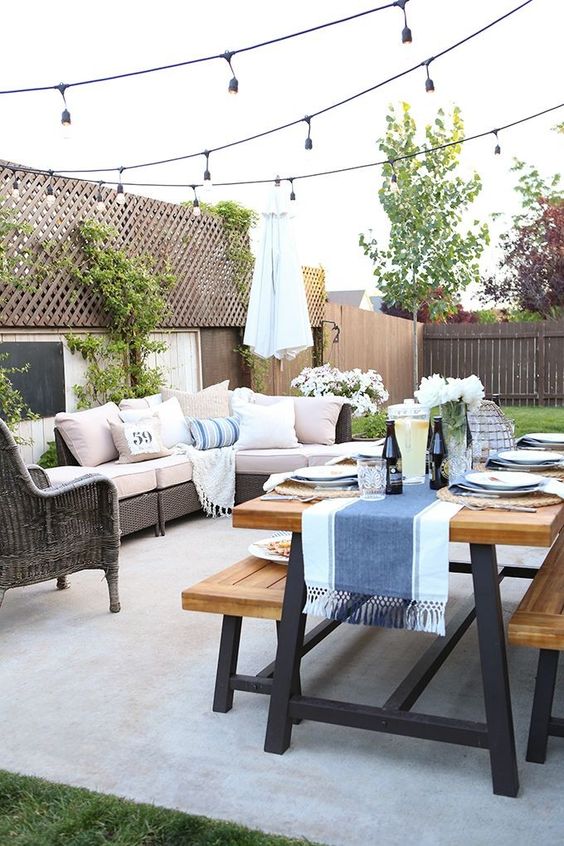 An outdoor space would never be complete without a BBQ area where everyone could gather around. To help everyone enjoy the outdoor space, it'll be great if you could add a BBQ nook as you add a griller and a set an outdoor dining area where everyone could eat. A BBQ Day would go well at any time of the year as everyone would crave them, even during summer and winter, making it a perfect addition to your outdoor space. It'll also be a great party host as you provide your guests with homemade grills.
Takeaway
While it might be hard to enjoy the outdoor space all year long, especially since the temperature quickly changes every few months, there's always a way you can turn things around. With the right preparation and addition, you can allow your space to be beautiful and comfortable for everyone. This way, people wouldn't hesitate to go out, as they find comfort in every inch of your home.