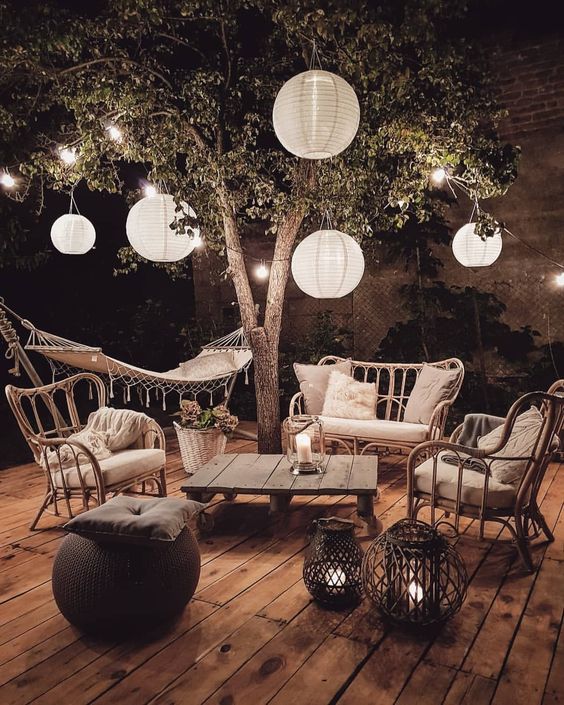 Things To Consider When Choosing Patio Furniture
---
A great patio is an amazing thing to have in your home. Whether you're moving to your new home with an amazing bare patio or you simply just want to re-decorate your current one, picking the perfect furniture is more serious than you thought it would be.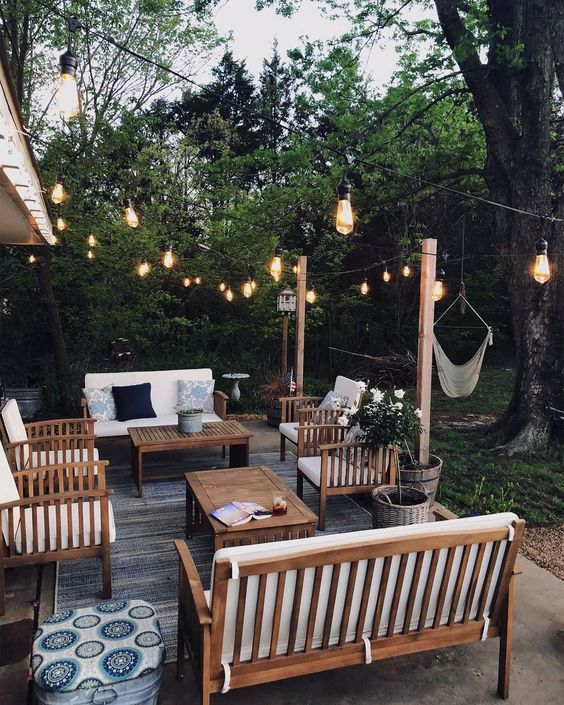 There are a lot of things you should consider before purchasing the perfect patio furniture. Here's a list of what you should take note of:
1. The Weather In Your Area
Don't get carried away with the idea of having a new look for your home by simply adding any new furniture to it. If you want to have the latest in furniture that will compliment your home well, you should first know how to choose patio furniture according to the weather in your area.
If it's windy in your place, you should go for sturdier furniture and stay away from aluminum or plastic materials. When you're surrounded by hot weather, picking wood might not be a good option as they're more prone to splinters and cracks. Considering the weather in your location can save you the trouble of constantly repairing or replacing patio furniture that isn't compatible with your environment's regular climate.
2. Function And Usage
Many people choose to install a patio table or two in their backyards, or they simply want to enjoy the outdoors while eating dinner or watching the birds come and go. Choose patio furniture that reflects your style of living.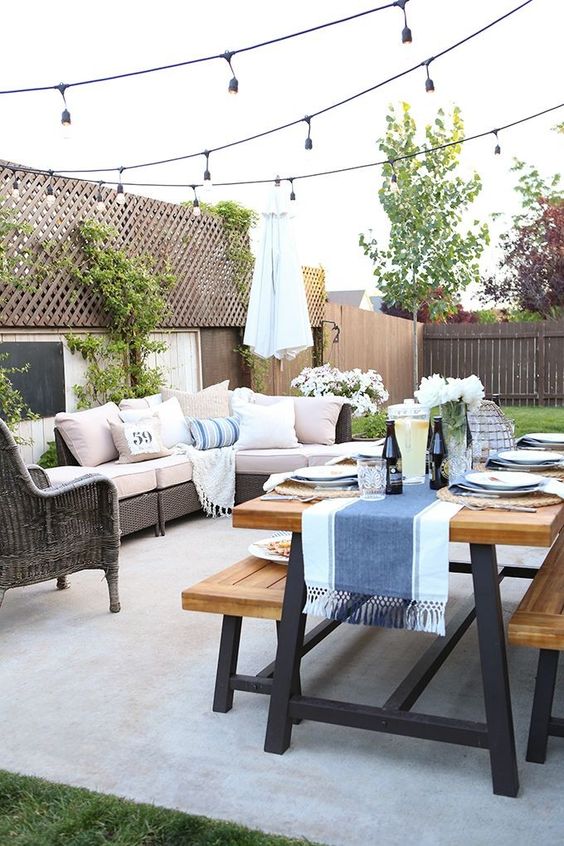 There are various kinds of patio furniture to fit different needs, and knowing what's available can make it easier to find the perfect piece for your home. There are plenty to choose from, including folding chairs, tables, chaise lounges, lounge sets, and much more. You may find patio Adirondack chairs for your home to be a great piece as many people love to sit on swings.
3. Size And Traffic
When you're planning to shop for patio furniture, you must take note of the size of your patio. Consider where your furniture will be placed and how the traffic flow will be. Will it be too crowded that people will find it difficult to move around? Or have you left too much space that there's no room to sit in?
When picking furniture, you shouldn't purchase the exact size from point A to point B. This will allow for better movement and won't make your patio look crowded with furniture.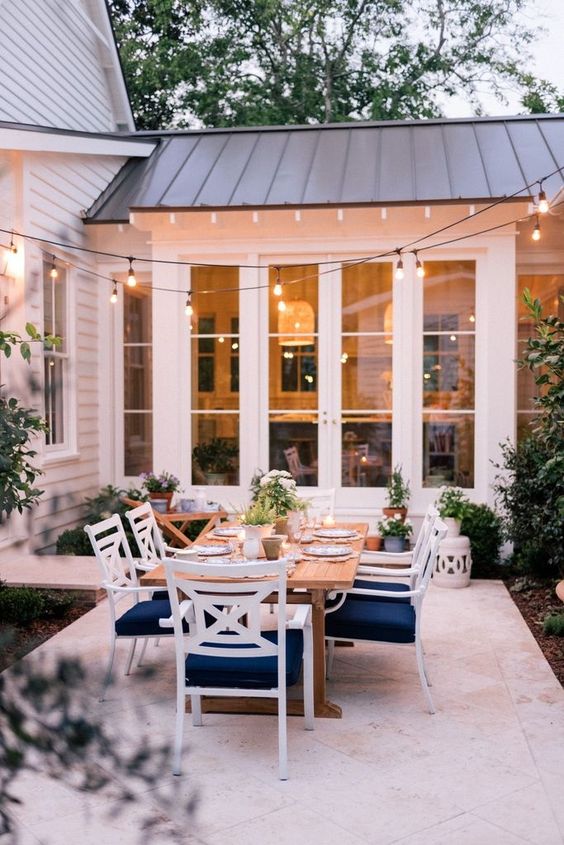 Picture yourself walking around the patio. Can you imagine people gathering by that area and hanging out? Imagine sitting on that spot and visualize whether can you move freely. These are the factors that you should be on the lookout for when buying patio furniture.
4. Care And Maintenance
Since your patio furniture would be sitting outside your home, you will need to exert extra care and maintenance to keep them in tip-top shape. Before purchasing furniture, you should first check if you have enough time to tend to and maintain them.
Some wood requires frequent oiling to maintain its shine and color. When purchasing furniture with cushions, make sure that they're removable for easy cleanups, especially when they get soaked in the rain. Some manufacturers design their furniture to be removable piece by piece for easy replacement. Take note of these features so you can choose the right type of furniture.
5. Flexibility
If you have limited space, you may want to choose patio furniture that can maximize the available floor area. You may go for an expandable table that can switch from a two-seater table to a six-seater table that can accommodate your friends and family.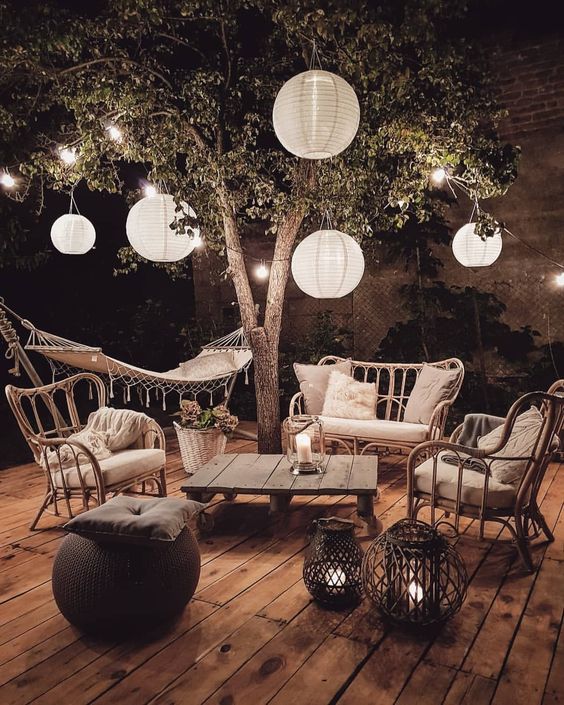 Also, look for furniture that can easily be moved around, folded, and stored. You can have additional folding chairs for your patio when you're expecting more guests to arrive. Having the ability to move the furniture would be a great idea, especially if you plan on having other activities aside from eating and hanging out.
6. Accents
Of course, there has to be a finishing touch to your patio so you can make a thrilling outdoor space your guests and family members can enjoy. Accents can include a huge umbrella, a fire pit, lights, rugs, pillows, or a unique chair. It all depends on your personal preference. Having a great accent piece on your patio can help you enjoy the view more and encourage more people to hang out. You just need to make sure that your accent piece will be really useful and match the overall look of your patio.
Conclusion
Patio furniture shopping can be both a fun and stressful thing to do. If you still don't know what design your patio should have, you can search for patio ideas to gather inspiration from. You just need to be extra careful with picking your furniture as it requires more attention since they'll most likely be exposed to any environmental factors your area has.
Also, make sure you purchase great quality furniture that should last long and doesn't require too much maintenance. Also, prioritize the safety of your children and pets as they might topple over your patio furniture and cause an accident. Safety should always be a top priority followed by functionality and design. Enjoy decorating your patio as many great stories are soon to be told here!