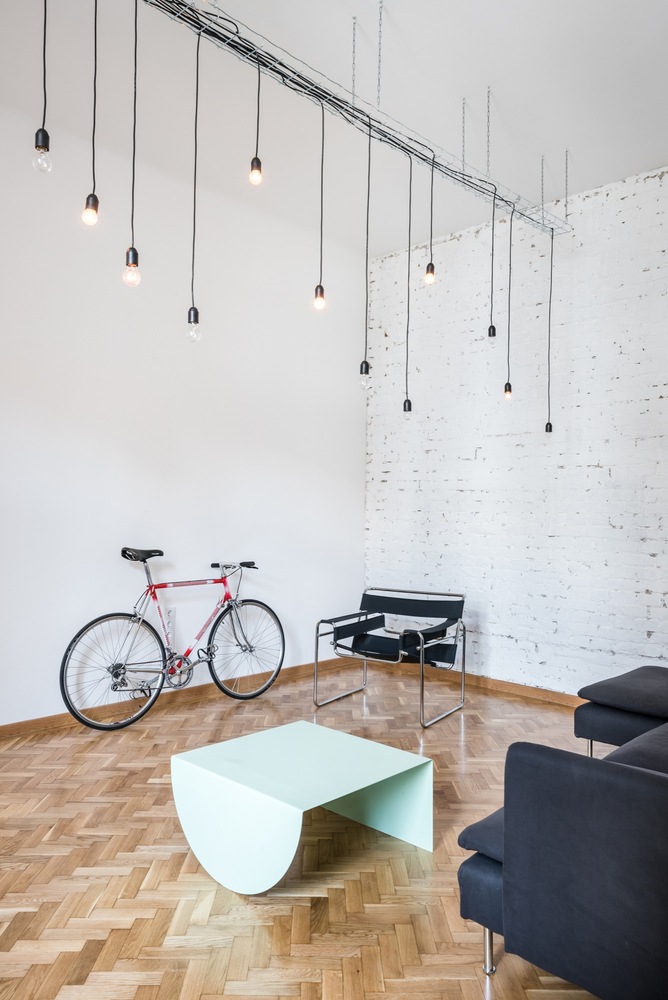 How to Make Your Home Look More Stylish Without Doing Any Major Renovations
---
A lot of people look at home renovations as a daunting task that requires a lot of money and effort. While this can be true in some cases, it's not necessarily the only way to go about it. Remodeling or upgrading your home doesn't have to be costly and messy if you're on a tight budget. A cozy and well-designed home can be within your reach if you try thinking out of the box. We've created this guide to help you make your home more stylish without spending a lot of money on major renovations.
Creating an Open Space
Many homeowners prefer having an open space where the kitchen, dining room, and family room are all connected through one open space. People may think that creating an open space in your home has to be done by tearing out walls in the way, but you don't have to do any of that. You can start getting rid of bulky furniture or switching it around to create the best formation that provides an open-space feel. You can also paint big cabinets or armoires with an off-white color to make them blend into the room. Alternatively, you can place mirrors in cramped areas to give the illusion that the area is more commodious than it is; placing mirrors near windows will help reflect extra light in the room, too, giving it an airy feel.
Add Stylistic Furniture
While you can make more room for the open space area, you can always opt for a few stylistic additions that give a sleek feel to your home. A couple of wishbone chairs and a pendant lamp can give the room retro chic vibes that will leave your visitors with a great impression. You can also add similar furniture to your bedroom to create a consistent overall look for the whole house. Implement a bit of color theory when you're selecting any furniture to make sure that every piece of furniture complements and synchronizes with the rest of the house.
Lighting
You wouldn't believe how a simple addition like improved lighting can completely change how your home looks from the inside and outside. Even the most elaborate lighting setup doesn't cost close to how major renovations may cost. The most cost-effective way to do so is to use table lamps, floor lamps, and similar light fixtures. Strategically using those fixtures will help you control the lighting in every corner of your home. You can always opt for modern ceiling fixtures if you have the budget for them; they can add a modern and stylish touch to your home.
Repainting the Front Door
Painting your whole house is not a project that can be taken lightly, whether you're hiring professionals or doing it yourself. Painting your front door is a process that can take a few hours of your day. A freshly painted door, on the other hand, can provide your visitors with a decent overall appearance that leaves a good impression on them. Always opt for colors that complement the overall feel of the interior and exterior of your home, and if all else fails, you can always repaint it if you don't like the color.
Dressing Up the Sofa
Finding a good couch or sofa can become a very pricey endeavor. If you have a couch that still feels comfortable, but looks a bit worn out on the inside, it's easy to dress it up and make it look as good as new. Slipcovers are quite easy to add or remove, in addition to coming in a wide variety of colors and sizes. You'll also find materials that can be easily washed in a washer without any degradation.
Landscaping the Yard
Landscaping can be a fun activity that the whole family can enjoy doing all-year-round, thanks to the many variations you can choose from. For instance, a simple curb appeal provided by a well-taken-care-of landscape can increase the value of your home. You can create a couple of raised garden beds and complement them with flowering shrubs to create a magnificent landscape. That said, you can always visit your local greenhouse to get some advice on the best plant formations and setups to make the process easier.
You would be surprised at the simple things that you can do to completely give your home a whole new look. The stylishness of your home isn't simply measured by how much money you spend on it, but rather by the choices you make in the process. You can use the mentioned tips to get as creative as possible with the many options that you have.