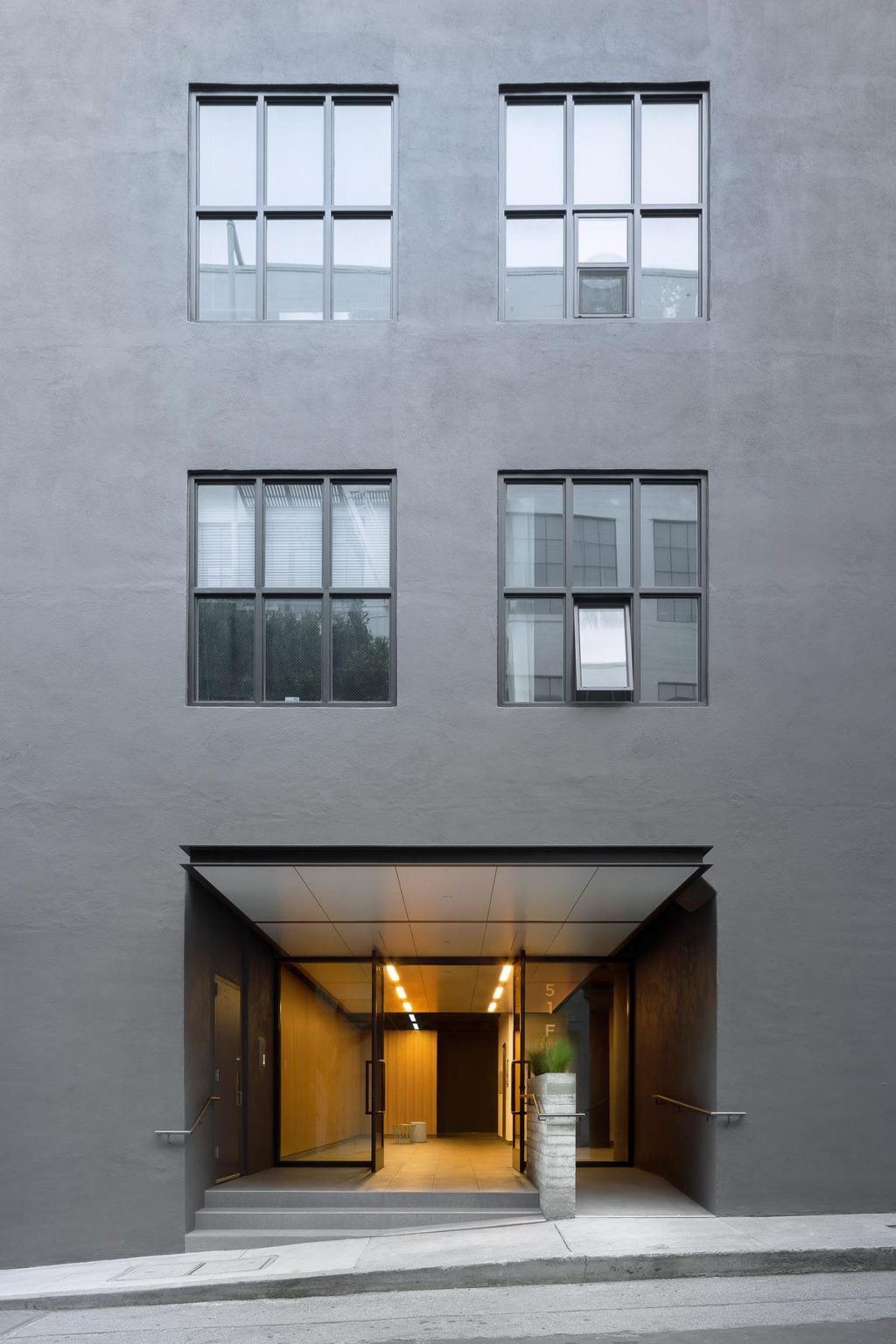 Lobby Renovation of a 1923's Industrial Office Building
---
The owner of this commercial office building requested a lobby renovation to create a more inviting entry into this concrete-framed structure that was built in 1923.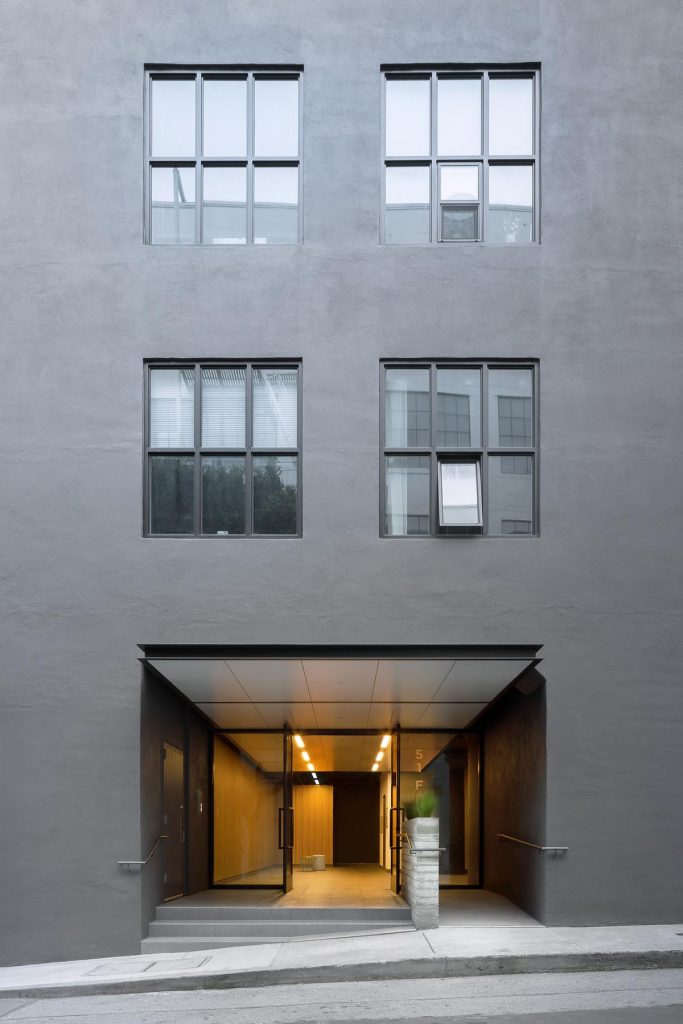 The existing lobby contained sub-standard lighting, low-quality interior finishes and did not announce itself as the primary entry into the building. The design solution was to create a canopy that projected from the face of the front elevation to draw people into the building.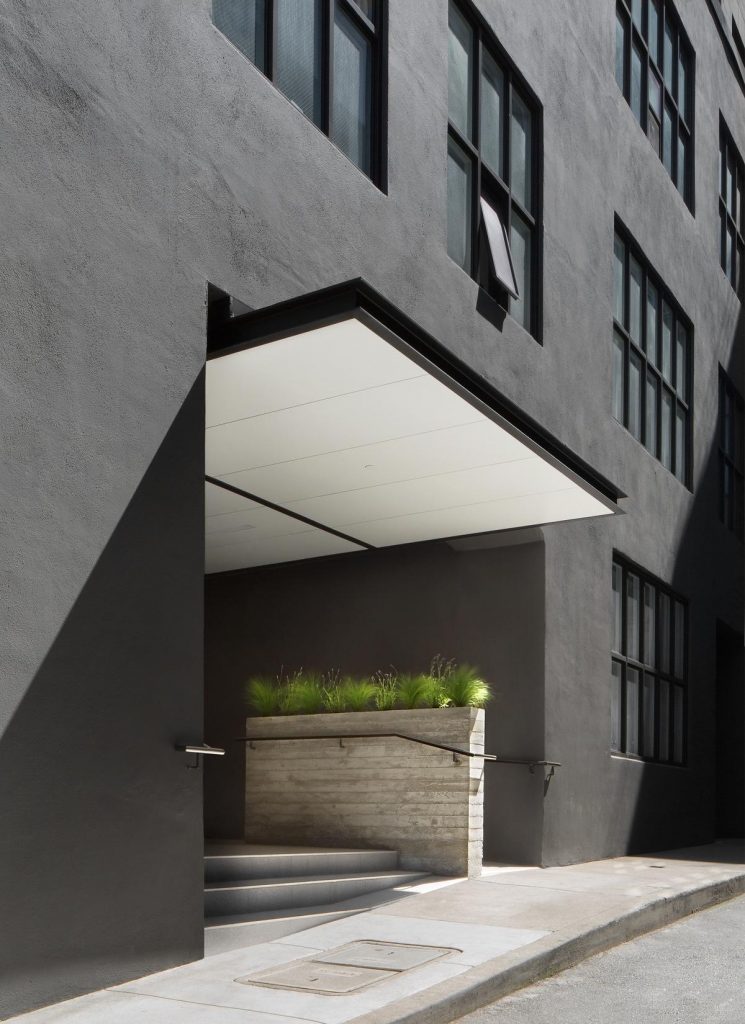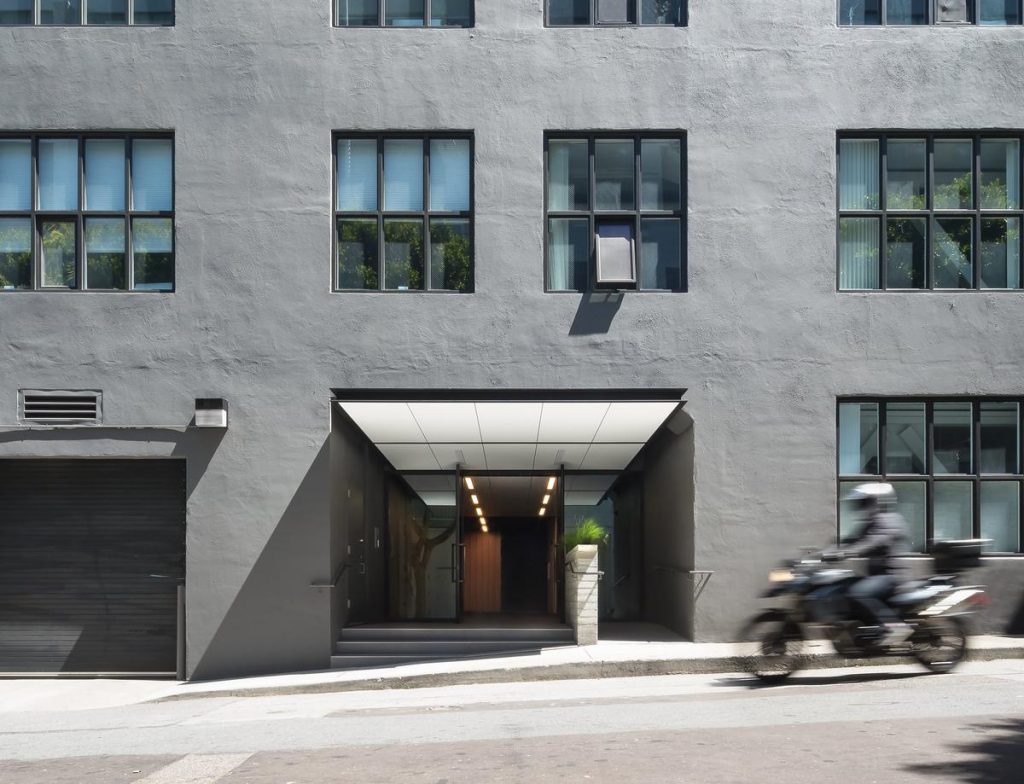 The architects painted steel panels at the underside of the canopy white and extended deep into the lobby space, creating a more dramatic entrance.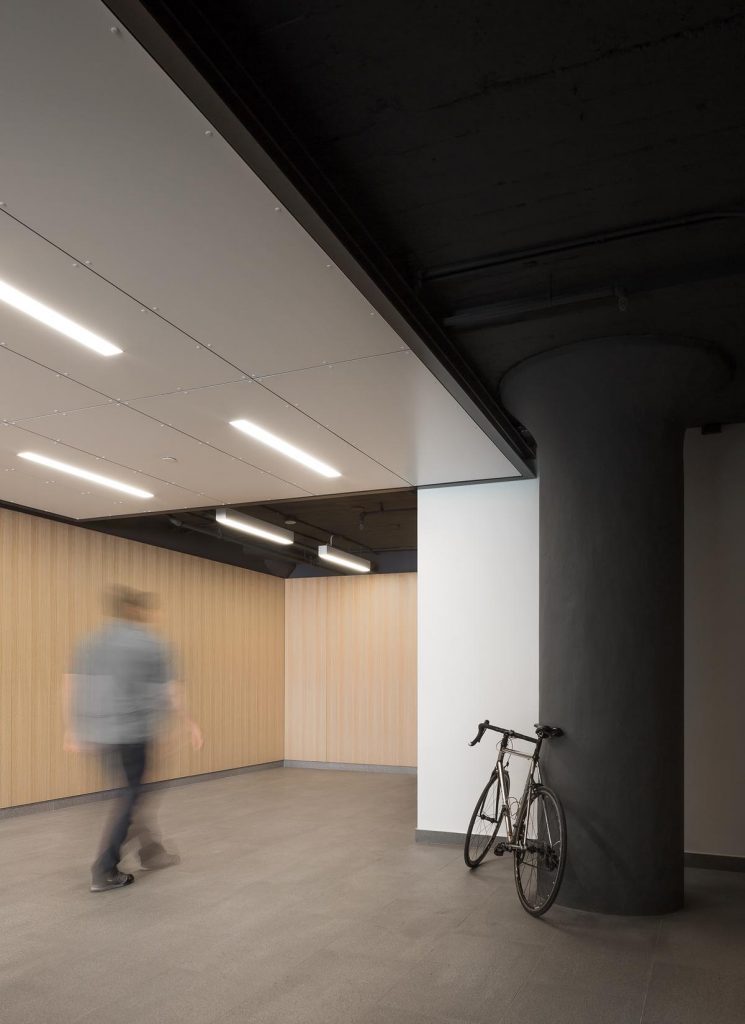 They lined the canopy with a steel channel to relate to the industrial character of this historic building. The team also used a board-formed concrete planter as a means to define the edge between the entrance ramp and the stair treads.
Eucalyptus veneer wall panels are employed at the interior to create visual warmth that contrasts with the dark grey exterior of the building. The various components of this lobby renovation work in unison to create an inviting entry while simultaneously respecting the historical status of the building.
Project by Michael Hennessey Architecture
Photography by Adam Rouse