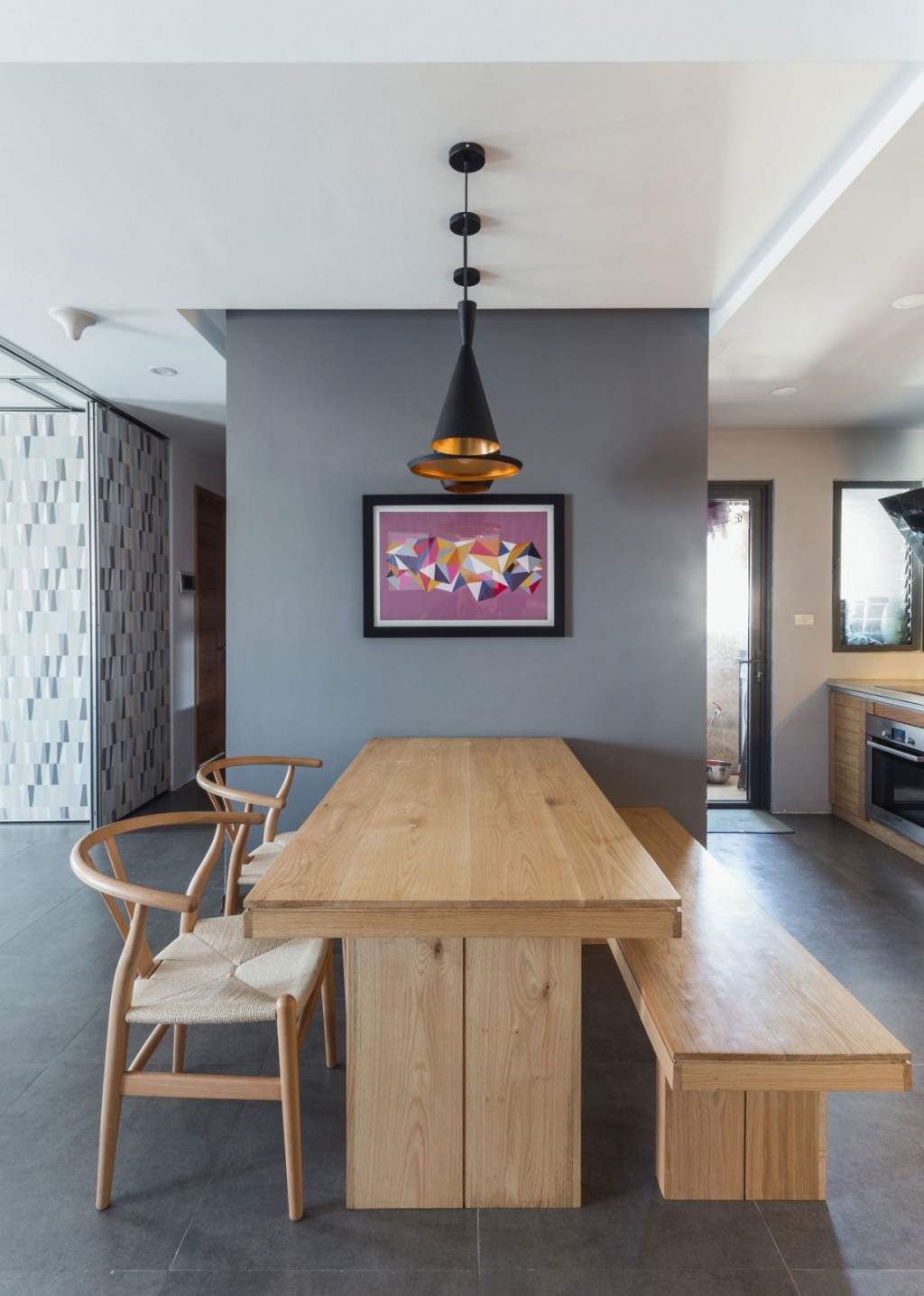 ML Apartment by Le Studio
---
Guess what the middle of this week has to offer – a project where lightweight geometry, flexibility, and open-plan space is the key to a clean, modern design scheme.
The owners of this apartment initially were only concerned with the style and the finishing of this space instead of functionality since the developer had handed to them quite a well-organized apartment in regards to circulation, ventilation, lighting, etc., albeit with a few small problems. However, upon consulting with the client, the design team immediately realized that the owner and his 4-year-old son were always full of energy, quite easily bored, and had a particular dislike of stationary space. In this case, a trend-led approach would not be ideal since one would never be able to satisfy the client's preference permanently, or it would be very difficult to rebuild this apartment completely in a different direction. The approach to this problem was to create a space that could be modified easily and changed up daily without repeating itself, giving owners a sense of "renewal" every day in their own homes. The result is a stylish and modular apartment.
By keeping most of the finish materials neutral, the design team managed to achieve a harmonious visual aesthetic throughout. As the project team sees themselves: "The main solution we came up with this project was to replace the entire fixed wall of the small bedroom by sliding panels. When retracted, the panels would optimize the space for the living room, which is relatively small at the moment, improving ventilation for the common area and provide space for the highly active son. When in use, the panels would create one more bedroom for guests or a new family member shortly."
Take a look at the result, and express your opinion in the comment section below.
Architect in charge Hoang Le | Design team Hoang Le, Lien Pham, Cuong Nguyen
Construction: Le Studio Co., Ltd | Photograph: Thien Thach
Via Le Studio