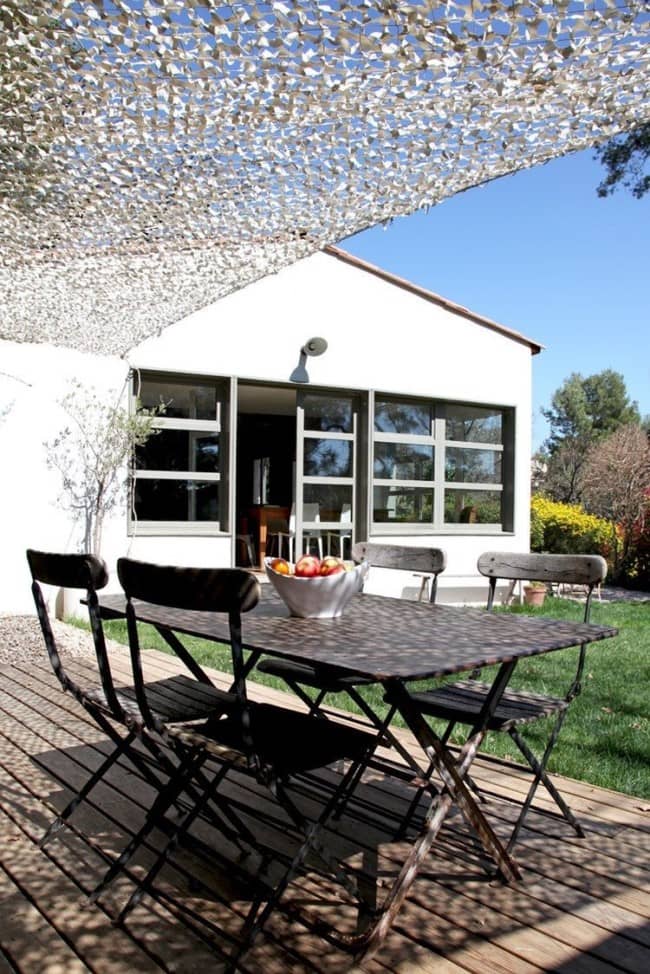 Small Budget? No Problem! These Patio Ideas Will Help You Out
---
You've been looking at those fancy patio pictures and wondering: "how much money would I need to invest to achieve something like this? Probably a lot."
But the truth is that you can do things with little or no budget at all, only your time and creativity. A patio is a private area, which people often abandon as it's usually hidden from prying eyes.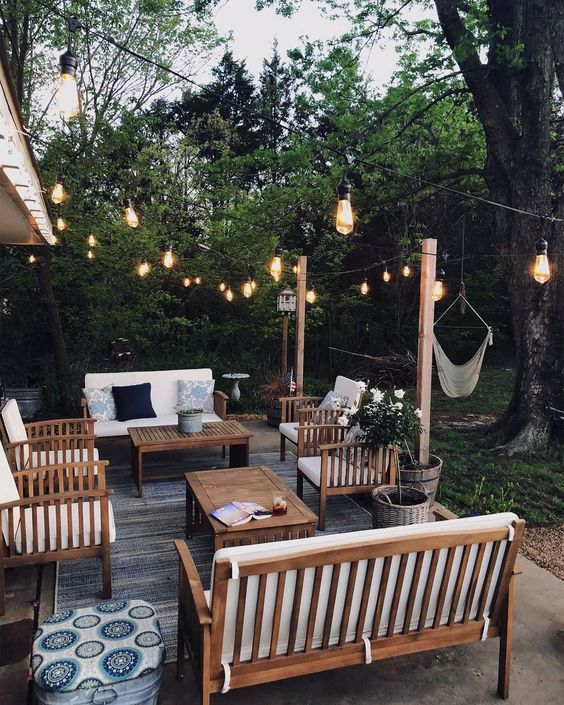 But at the same time, a patio is a place where you can relax, eat dinner with your family or friends, and do other activities. No matter how small your patio is, every patch of greenery is a blessing from the skies. And if you use it wisely, you'll have a perfect outdoor space to enjoy throughout the whole year.
Let's take a look at some of the easiest ideas that you can do to make your patio a cozier place. And for the best of all: these projects will not require a colossal budget, only your time and a friend or a family member's help.
Plants Will Revive An Empty Space
Plants are a great choice to improve your patio's look and don't require you to spend a lot of money. There's no need to tell you that plants revive any space that looks empty and dreary. So, if your patio consists of two or three materials, the first step is to bring in the greenery.
If you don't want to spend lots of time on maintenance, go with the simple plants that can stay outdoors throughout the year.
A vertical garden is ideal if your patio is small. You can make it from old pallets instead of buying new wood from a store. Besides, you will be saving a tree, so there's another reason to DIY.
But if you're keen on gardening, a patio can be a perfect place to grow delicious fruit or vegetables. Just make sure not to overload the whole space with plants only.
The best word to describe a perfect patio is balance. Plants are great, but if there's only a narrow footpath to walk between them, your patio will become a garden. It will no longer be a balanced space for relaxation and family gatherings.
Stones Will Separate Different Areas
Any place looks imbalanced if there is no clear separation. Once again, you don't need to build retaining concrete walls or use other expensive materials to achieve this. Stone is a cheap way to make paths and separate plant zones from the lawn.
You can create beautiful exterior decorations with a small budget and little imagination. Choose from various stones that match your taste and the patio's style.
Patio Furniture Ideas On a Budget
No patio can do without proper furniture. But even the cheapest chairs cost a lot. And usually, they will only last for one season. At best. And because we're covering ideas on a budget, we suggest using recycled wood to make your own furniture.
The best way of doing this is pallets. It's cheap, widely available, and, if done correctly, looks good as well. It will, however, require some time, YouTube tutorial watching, and patience, but the results will be rewarding!
Tires As Flower Pots and Furniture Pieces
If your budget is tight and you don't have flower pots, don't rush into buying yet! Check your garage for old tires because they can become an ideal accessory for your patio.
You can use them as hanging plant pots or create garden beds. As the stones, tires can also separate areas in your patio or be an alternative to a retaining wall.
You could also use tires to make furniture pieces. For example, two stacked tires and a glass on top will make a nice coffee table. Another way to use them is to make stools. Once again, stack two tires on one another and place a cushion on top.
Another Cheap Patio Decor Idea: Birdbath
If you love birds, you can create a drinking fountain or a birdbath on your patio. It will be a relief to them on hot summer days, and, at the same time, you'll enjoy various birds in your garden.
Although you can buy it in any garden shop, we suggest a budget idea that includes two pots. Take two different-sized plastic pots and make such a bath. Fill the top pot with water, and don't forget to change it regularly. You can also plant flowers in the bigger pot to make the birdbath more attractive. Take a look at this DIY birdbath guide.
Don't Forget The Patio's Lighting
Lighting is another important detail in your patio. Sitting in the dark is not the best idea, but what if there are no wires and you don't want to invest money into this? The most brilliant and cheap way to illuminate your patio is garland lights. They're inexpensive, easy to install, and look terrific!
Hiding Ugly Objects In Your Patio
Do you have something ugly in your patio that you can't remove, for example, an AC unit? The cheapest option would be hiding it with camouflage netting. Another way to deal with this is making a wooden or metal cage to hide the undesired object. You could also decorate it around by planting some taller shrubs or other plants.
Mistakes To Avoid When Designing A Patio on A Budget
Taking Up To Much Space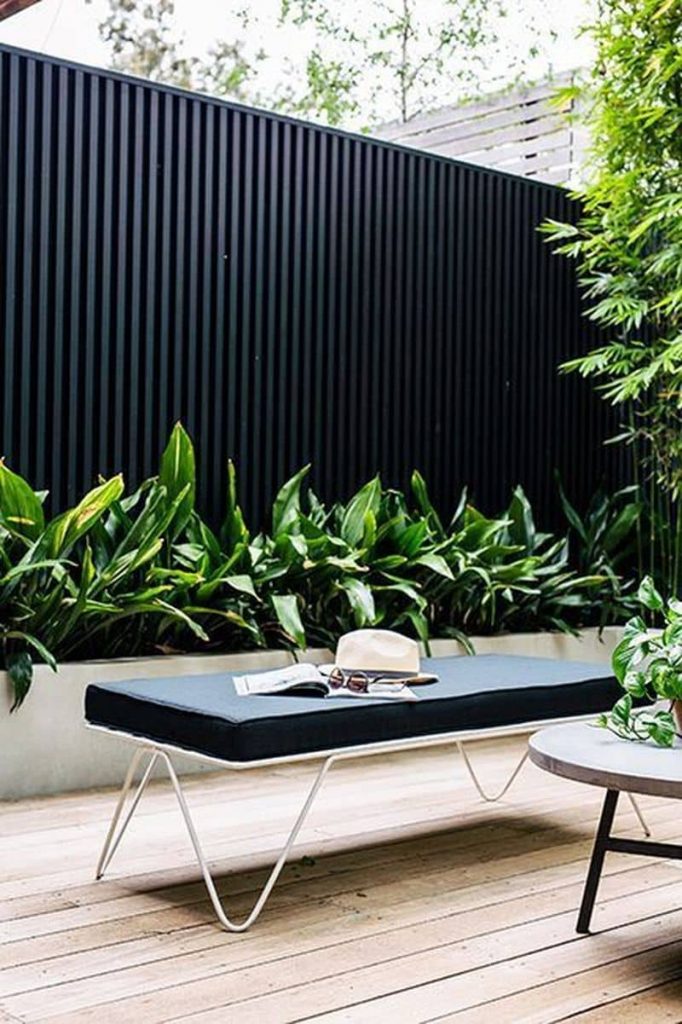 No matter how big or small your patio is, one of the things you could do to make it look worse is overloading. If your terrace is large, it doesn't mean you should fill the entire space with furniture. Apply the "less is more" rule to every patio's part.
Being Too Monotonous
Minimalism is great, but if your whole patio consists of a lawn and two chairs, you'll soon realize it's boring. To avoid this, try to create different areas: plant flowers and plants in the corners and make paths to separate the zones.
Avoiding Decor In Small Patios
Some people don't even try to decorate their patio because of its small size. But there are many creative ways to make a tiny area look as good as a large one. Use vertical planters and climbing plants to bring in more greenery. Also, use more narrow furniture that wouldn't take up too much space.
Not Creating Any Shadow
If your patio gets lots of sunlight, it would be a good idea to create a shadow. A good-looking option is a sail shade, but if you want to invest more, you could build terrace roofing. You Could also use camouflage netting to create a temporary shading from the sun.
Other Budget Patio Ideas