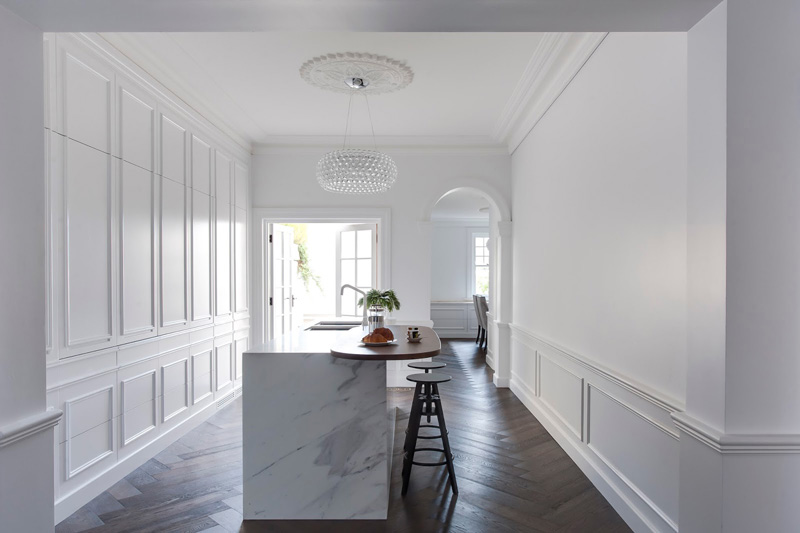 The Hidden Kitchen In Sydney's Eastern Suburbs
---
Minosa Design team was hired to give a new birth to this early 1900's Victorian terrace in Woollahra late, Sydney. Clients wanted the kitchen to reflect the beautiful Parisian style. Also, they rarely cooked at home, so they wanted the kitchen to almost disappear (they didn't want to see appliances).
From the beginning of the design process, it was obvious that the kitchen must move from the rear of the terrace to a more central part of the apartment. Designers chose to relocate the kitchen parallel with the stairs and front entry. This was achieved by adding a new entry point – an archway reflecting and complementing the existing period details. The kitchen was now in the center to visitors as they entered the living area of the home.
Inspired by French design, Minosa used Parisian style brilliant white wall panels, marble for the counters and traditional herringbone floor. To create a modern twist, longer sections of timber were used and a dark chocolate stain with matt polyurethane coating finished the boards.
Via minosadesign.com