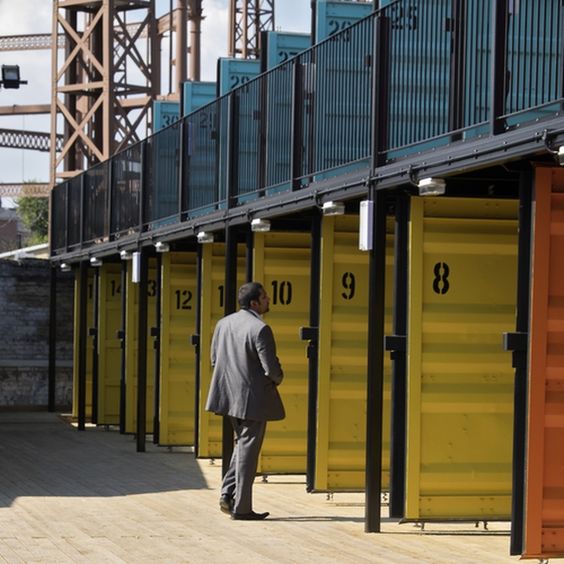 Top 4 Ways To Store Your Items Safely For Long Periods Of Time
---
There are various reasons why you need to store items safely for the long-term. Regardless if you're moving out of town for a long trip, new job assignment, deployment, or you're decluttering or downsizing your home, long-term storage is the best solution to avoid unnecessary baggage.
In this post, you'll learn why using self-storage is the best way to store your items for the long-term:
What's a Self-storage Unit?
Self-storage units provide convenient, efficient, and safe long-term storage options to keep your unneeded but highly-cherished or potentially useful belongings.
With long-term storage units, you can store for months or years and have peace of mind that your possessions come at hand anytime you need them or if it's time to hand them to your children when they grow up.
1. Choose a Storage Company You Can Trust
A customer needing household and personal storage wants only the best storage solution without breaking their bank. A good storage company, such as Safestore Containers, is always willing and ready to provide a secure, clean, and cost-effective storage solution along with excellent customer service.
Here are the qualities of a good storage company:
Offers Competitive Prices: A good long-term storage company provides a wide array of flexible and secure self-storage solutions at competitive prices.
Prioritizes Safety and Security: Choose a storage facility that's protected by electronic access control systems, 24-hour monitored CCTV surveillance, and security personnel.
Offers a Range of Storage Unit Sizes: Choose a storage facility with clean, secured, and different sizes of storage units – from 1.5 meters, 3 meters, 6 meters, and 9 meters long x 2.4 meters wide.
Offers Easy Drive-Up Access: A good storage facility provides easy drive-up access, making loading and unloading of items fast and convenient.
Good Business Reputation: Choose a trustworthy storage company by checking client reviews and years of experience in the industry that reflect reliability and expertise.
2. Determine What to Put into Storage
It's important to decide on the things you need to place inside the storage unit. While you might want to store everything, there are old or unused items that aren't worth storing and might as well land in donation boxes.
Before you even start finding a storage space or prepare your belongings for safekeeping, it's essential to assess every item and ask the following questions to guide you accordingly:
Will you or a family member need the item ever again?
Is it in good condition?
Is it convenient and functional?
Is it suitable for long-term storage?
Is it durable and high-quality?
Is the item expensive?
Is it difficult impossible to replace, like collector's items, antiques, art pieces, etc.?
Does the item have any sentimental value (a personal favorite, a keepsake, a family heirloom, etc.)?
If you answered mostly "yes" to these questions, then the item is worth it for long-term storage. You should find a clean, safe, and efficient place to keep it for future use.
3. Choose a Suitable Storage Unit
Choosing a suitable storage unit is highly recommended. You cannot just select the nearest self-storage facility and keep your items in the first empty storage unit you can find.
Consider the ventilation, traffic, security, and accessibility of the storage cell to ensure that your items are protected at all times.
4. Pack Properly
Learn how to pack for long-term storage because it's the secret to keep your belongings stay safe and sound even for many years or until you need them again. Unlike packing for the short-term, like moving, long-term storage requires careful and well-thought packing.
Check out these packing tips for safe long-term storage:
Always use new sturdy boxes.
Avoid packing your belongings in plastic bags because this material induces moisture build-up.
Wrap fragile items in newsprint or bubble wrap. Fill the box up with fillers to keep the item secured.
Label all boxes with the contents. Creating a master inventory list of all items is a good idea to keep track of everything. Keep a copy of the item master list at hand and inside the self-storage unit.
Clean the appliances before storage and leave the door for appliances slightly ajar.
Cover the floor with canvas. Place your belongings above the ground on pallets or shelving units to allow proper airflow.
Vacuum furniture to remove excess dirt and cover them with white sheets.
Conclusion
Choosing a reputable storage facility will give you peace of mind that whatever you store in the storage unit, will stay clean, safe, and secure. That's why choosing the best storage facility and empty cell is imperative when you need to store your items for the long-term. Also, make sure to decide on what items to pack and then pack them carefully to avoid damage.