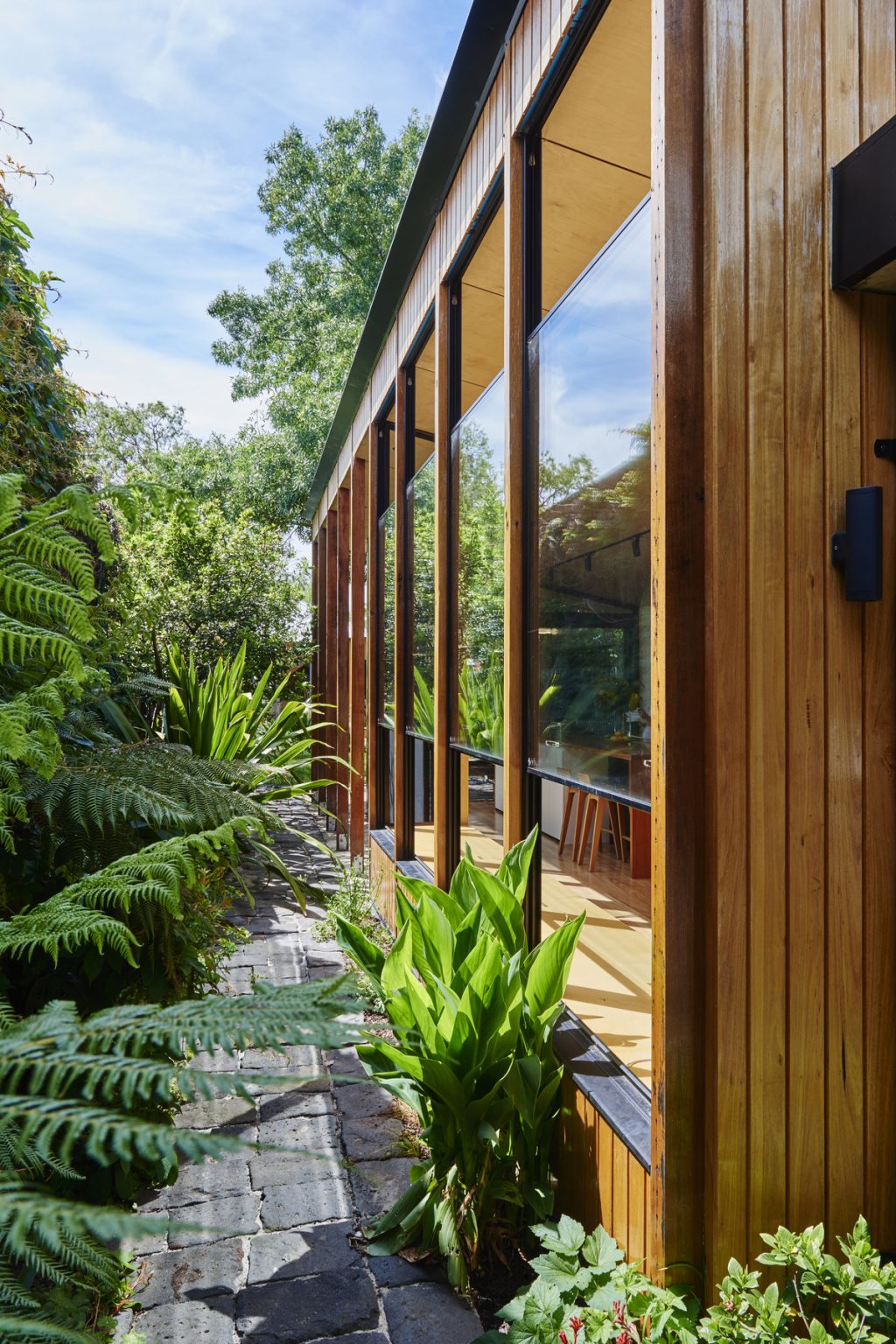 Bluestone Terrace Pavilion by Altereco Design
---
The client required the architects to work with an 1880's Bluestone terrace and to create a daily living space that appreciated and enjoyed its connection with the established landscaping of the backyard.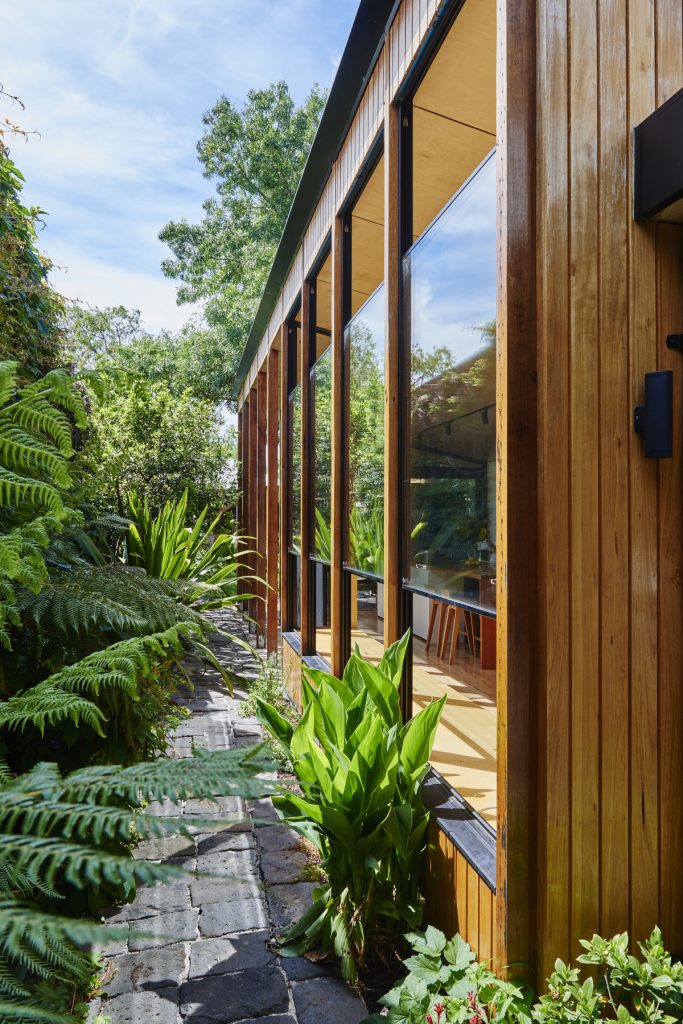 To create minimal contact and impact on the Bluestone wall, the architects created a small incision in an existing brick wood for the door portal between the old and new. North facing windows are double-hung sash windows and fixed directly to the solid timber posts, eliminating additional frames and providing excellent natural ventilation. The property is close to the sea, so the architects wanted to maximize the sea breeze.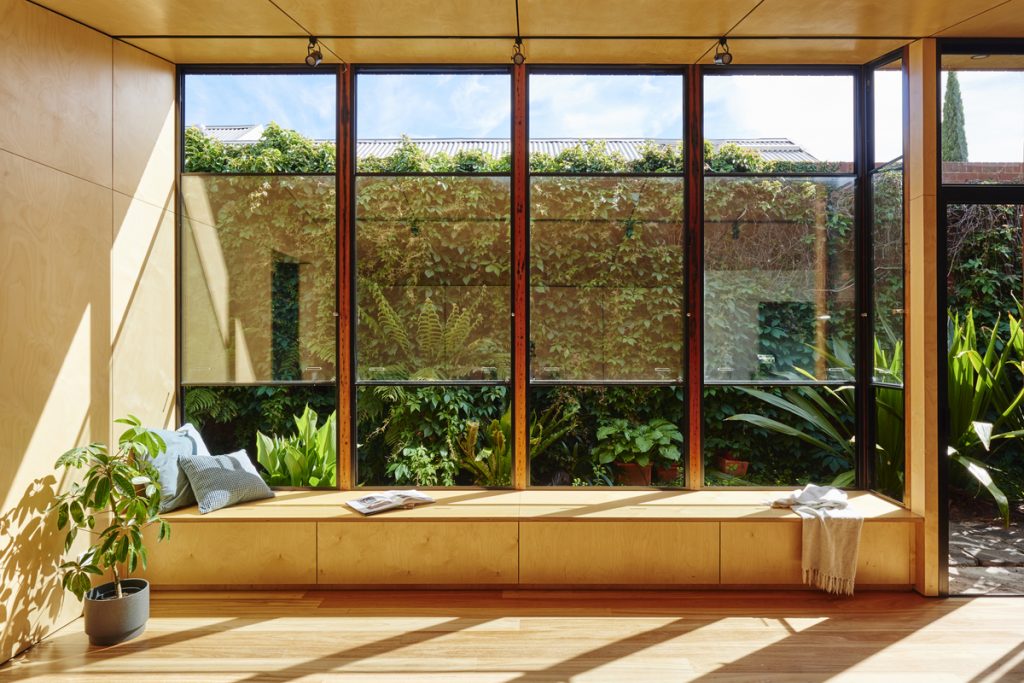 The primary challenge was to work with the deteriorating stonework. The rear terrace was made out of Bluestone rubble which was breaking off in bits and pieces. The owner of the house is a landscape gardener, and there was a very established green wall that the architects had to work around and respect.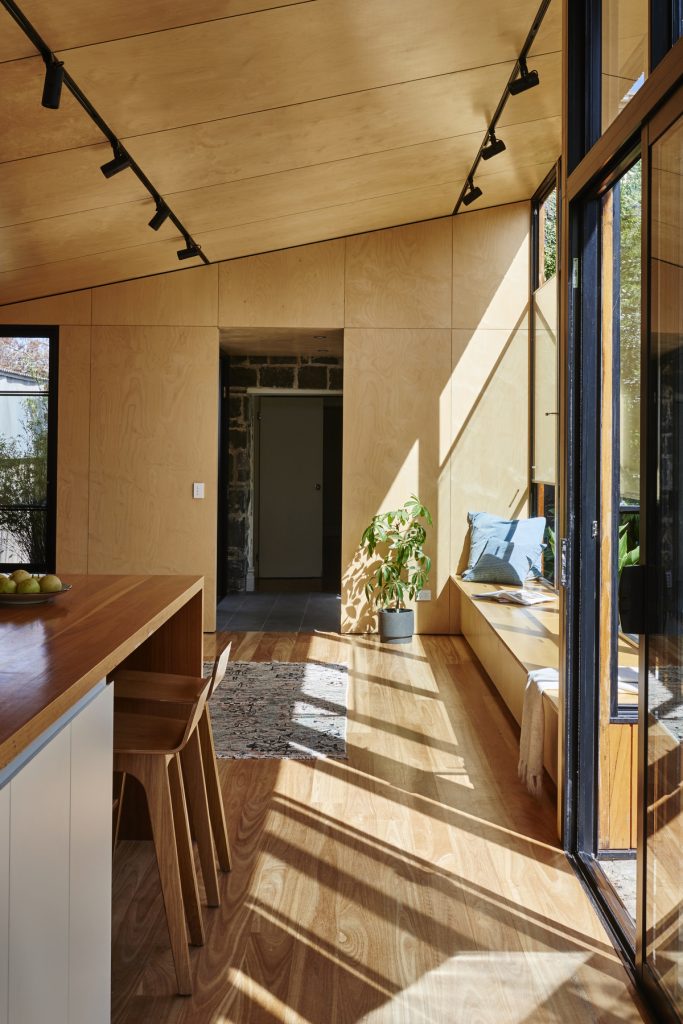 The primary goal was to provide as much light as possible and an outlook to the established landscaping and green wall without making it merely a glass box. Ventilation cross flow and venturi effect with an aperture down low – there is no air conditioning which considering the amount of glass is impressive! Sash windows built into the structural timber posts – minimizing thermal bridging.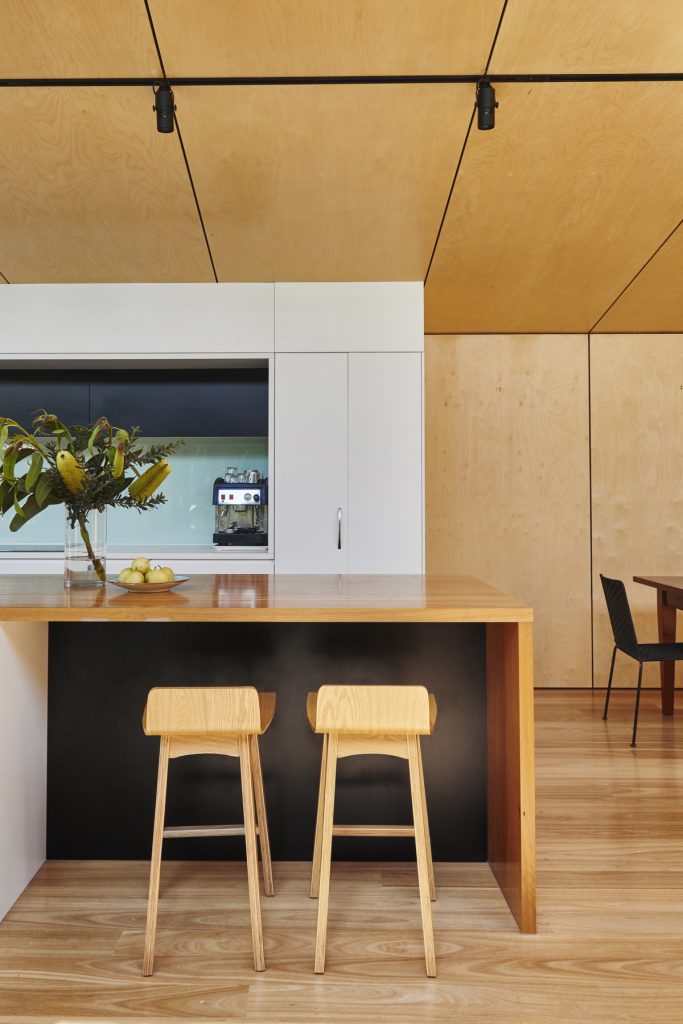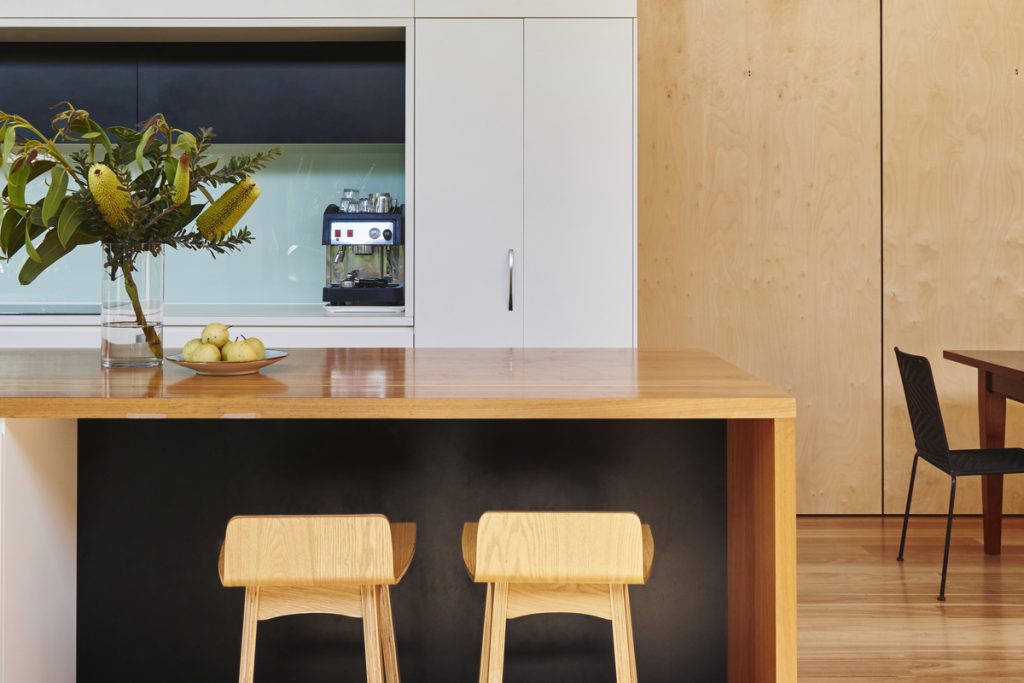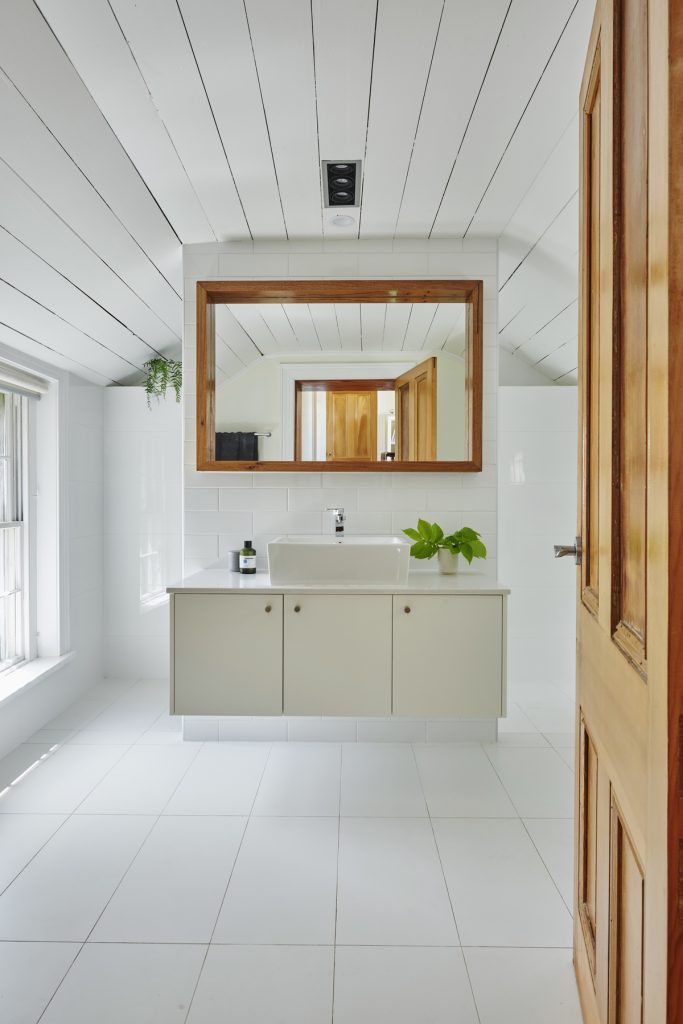 Photos by Nikole Ramsay