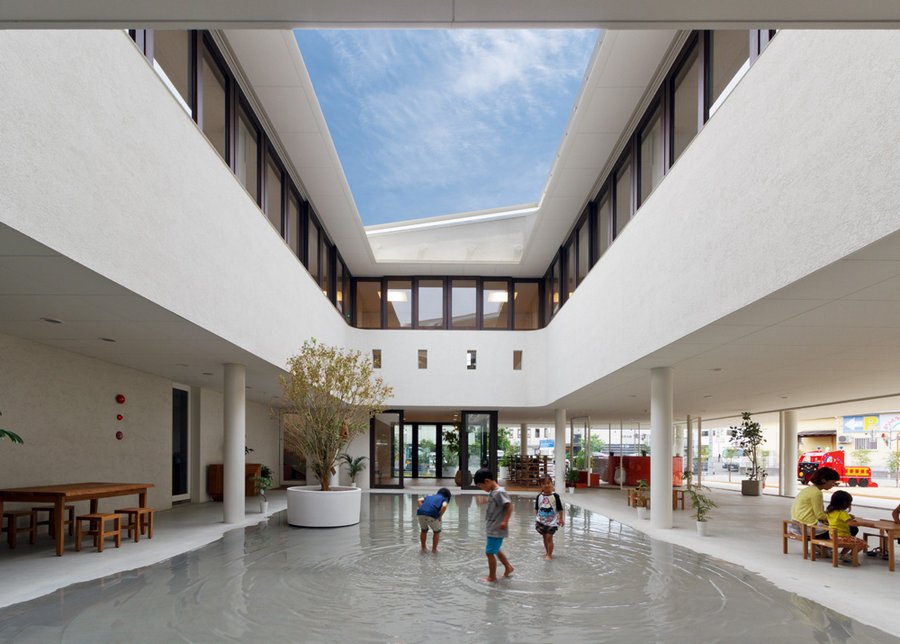 HIBINOSEKKEI + Youji No Shiro / Preschool that collects rainwater into a puddle
---
If there's any place where kids should be allowed to be kids, that is kindergarten.
In Japan Kunamoto City there is a special preschool. It has a courtyard that collects rainwater into one giant, clean puddle that kids can stomp and splash through. Let's face it, kids love to play in the rain and also it's no doubt that outdoor play, whatever the weather, is a necessity of childhood. Instead of shuttering kids when it rains, this preschool invites them to play. When it's not raining, the space can become into a sports yard or even into a skating rink in the winter.The courtyard of the school is designed to accumulate rain water so that after a heavy downpour there is a gigantic, pool-like puddle just waiting for the kids to come out and play, says Taku Hibino, the lead architect at Hibino Sekkei.
This kindergarten Kunamoto City has an open plan, that encourages mixing and rearrangement of classes, thereby fostering creative thought and management by the school's staff. Furniture is used as partitions and teachers are encouraged to mix up kids of diferent ages. Interesting fact is that students are asked to purchase their own desk and chair, which they keep and eventually take home after graduating. This keeps a continual flow of new furniture into the school, which helps in maintaining a fresh and clean aesthetic.
School was designed by Youji No Shiro, an architecture, interior and furniture design firm for kids run by the Hibino Sekkei architecture firm. They specialize in designing early education facilities.
Architects: HIBINOSEKKEI, Youji no Shiro 
Location: Kumamoto, Japan
Area: 1161.0 sqm
Project Year: 2015
Photographs: Studio Bauhaus, Ryuji Inoue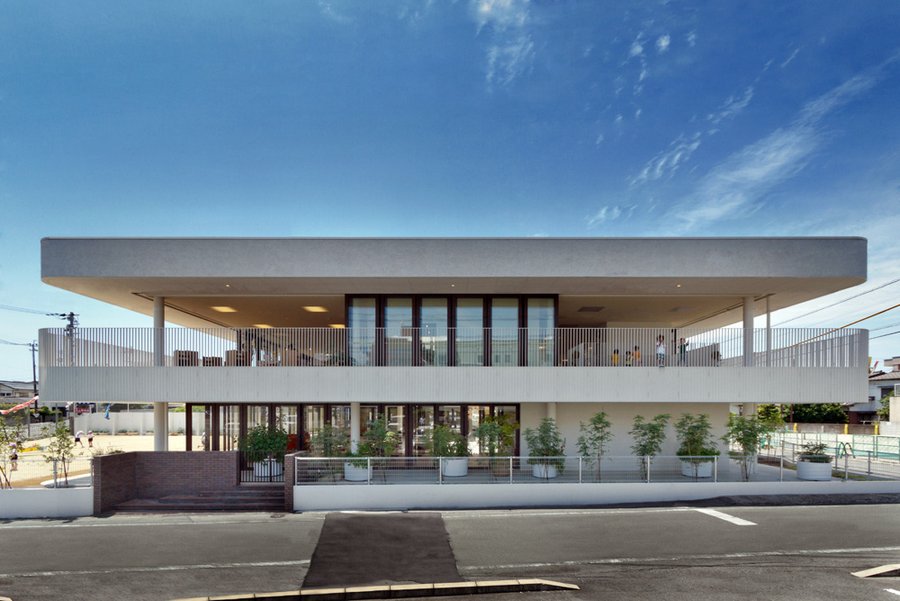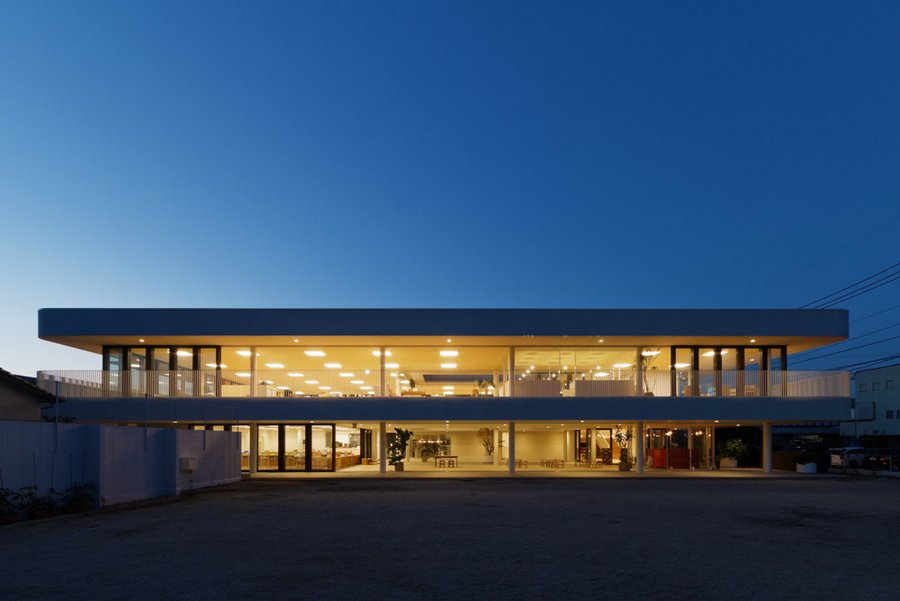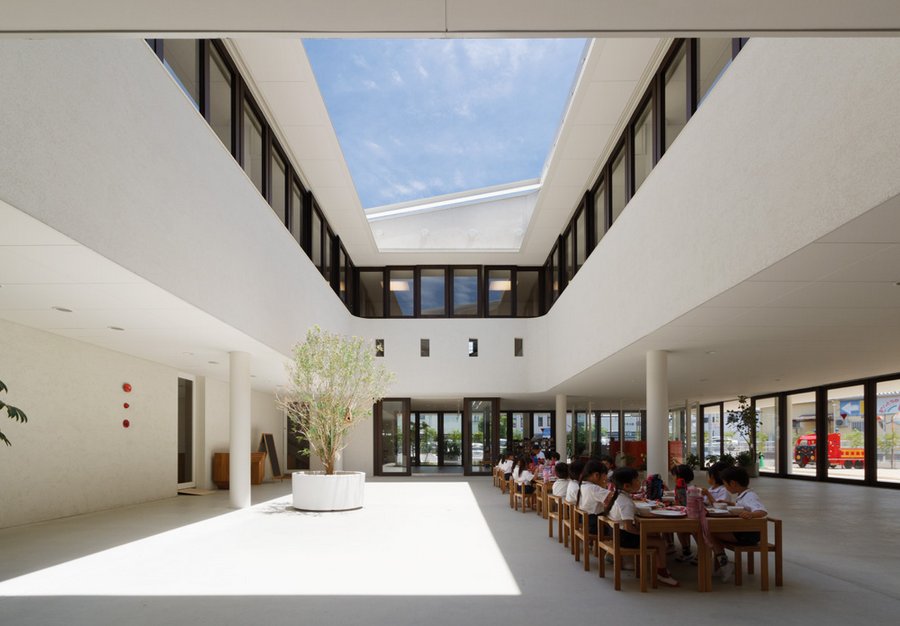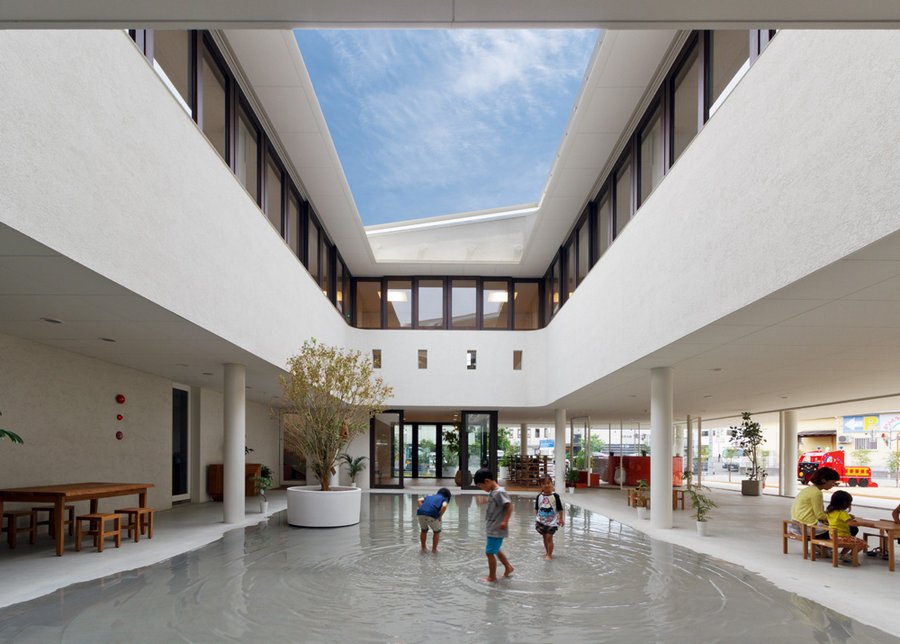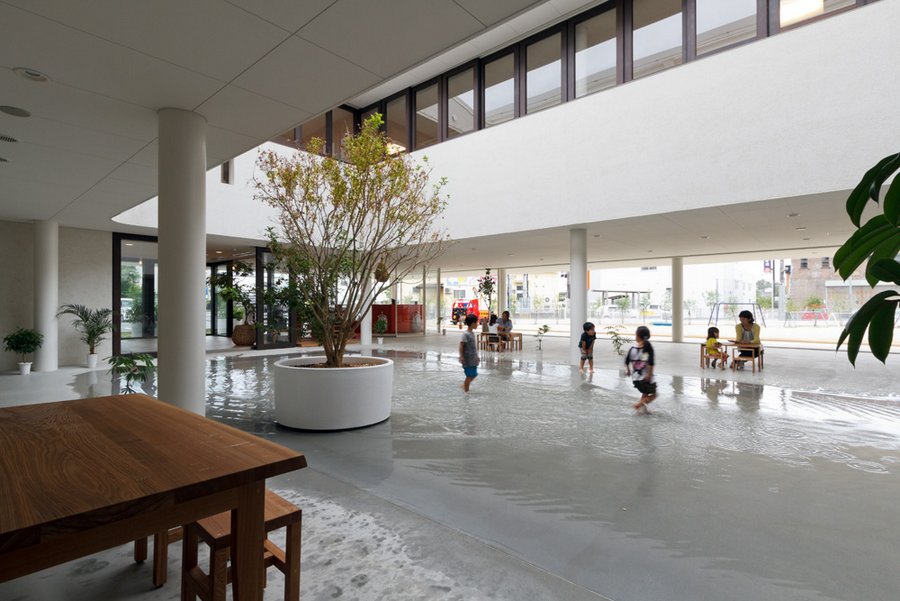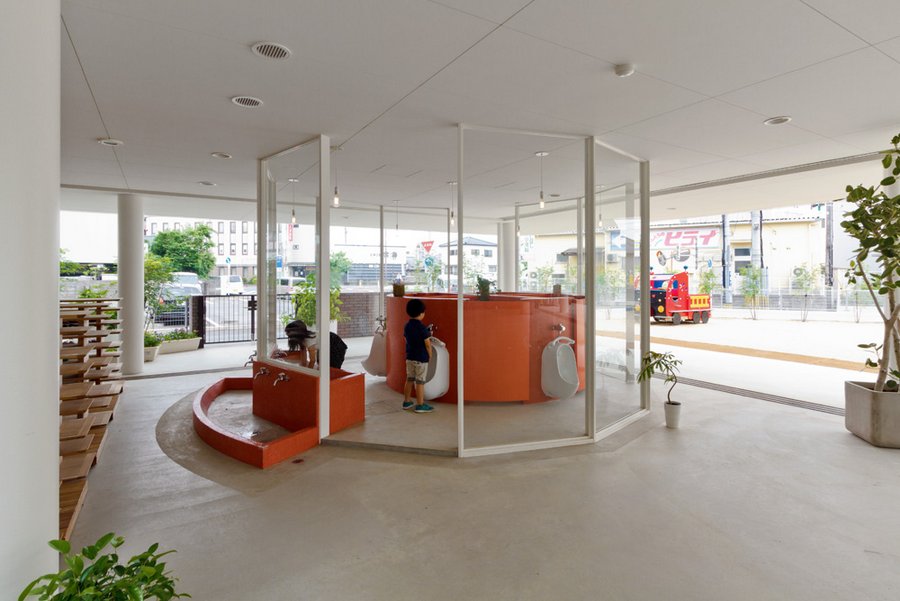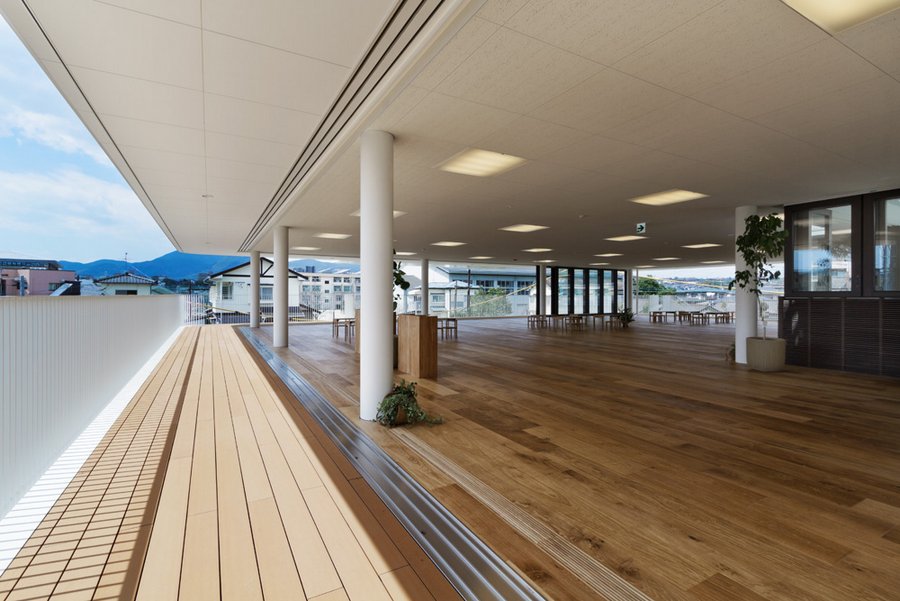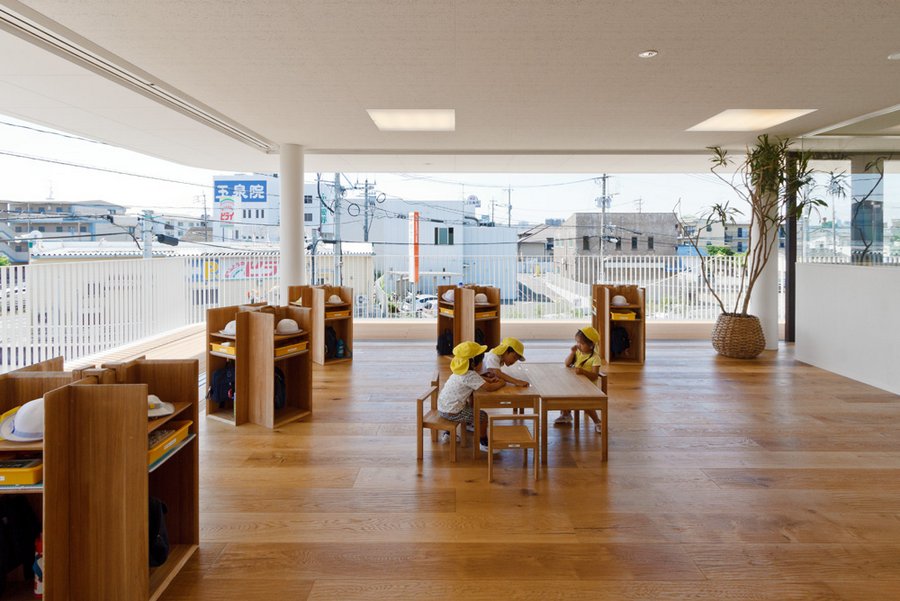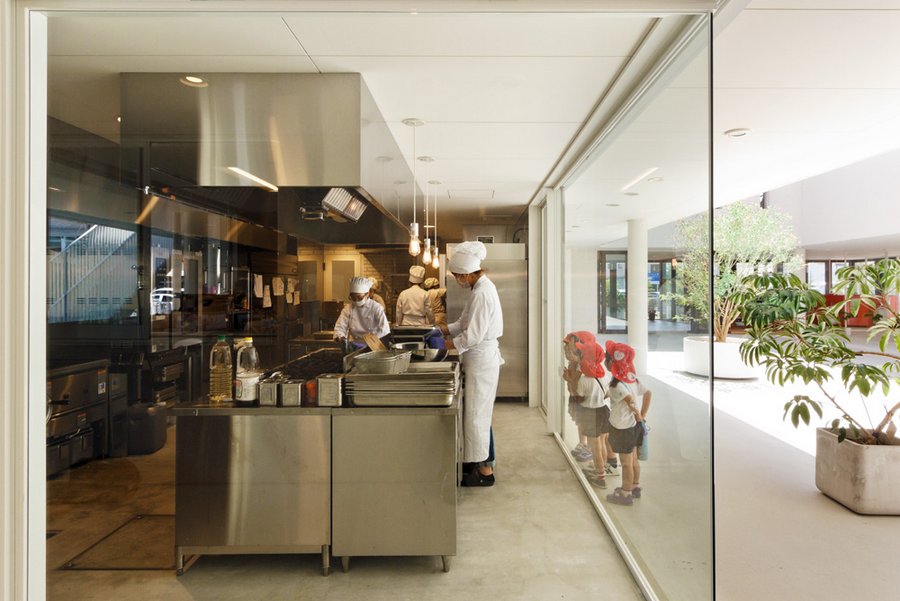 Via Spoon & Tamago