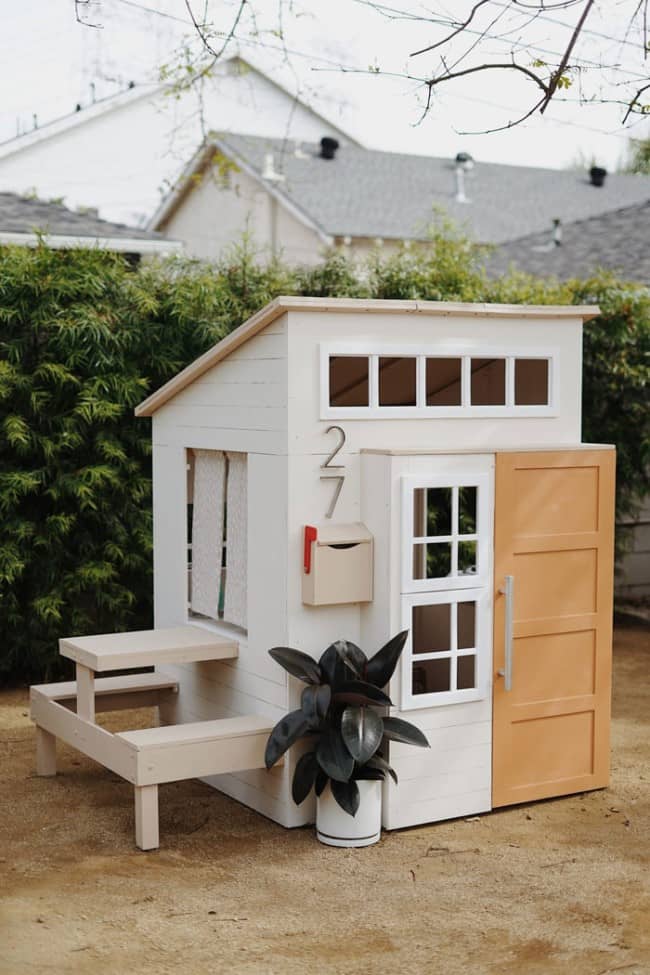 10 Best Outdoor Christmas Gifts for Kids
---
Christmas is a time for giving, and what could be better than giving a gift that gets your loved ones outside and active? This blog post will discuss the ten best outdoor Christmas gifts for kids. From a swingset to a Nerf gun, we have you covered! So read on to find out more about the best Christmas gifts for kids who love being active and outdoors.
The Best Outdoor Christmas Gifts for Kids
Playing outdoors can be a very great experience for children. It gives them a chance to explore and use their imaginations in a wide open space. If you are looking for a Christmas gift that will let your child enjoy the outdoors even more, then here are 10 of the best outdoor Christmas gifts for kids!
A Vuly Play Swing Set
The Vuly Play Swingset is a great gift for kids who love to swing! It is a safe and sturdy swingset that can be used both indoors and outdoors. It is made from high-quality materials and comes with a one-year warranty. You can place this swingset in your backyard so that your child can enjoy swinging outdoors, especially in the summer.
A Trampoline
A trampoline is a great gift for kids who love to jump and have fun! It is a great way for them to stay active and burn off some extra energy. Trampolines come in a variety of sizes and shapes, so you can find one that is perfect for your backyard. Make sure that you get a trampoline that is age-appropriate for your child.
Outdoor Playhouse
An outdoor playhouse is a great gift for kids who love to play pretend. It is a great way for them to have their own space outdoors. There are many different types of playhouses available, so you can find one that suits your child's personality.
You can also add a few accessories to the playhouse to make it more fun, such as a picnic table and chairs, a sandbox, or a slide. This way, your child can have a blast outdoors while staying safe.
Inflatable Pool
If you have a backyard and a kiddie pool, why not turn it into a water park? This inflatable pool has a waterslide, a ball pit, and a sprinkler attachment. It's sure to keep the kids entertained for hours on end. You can also purchase a pool cover to keep the water clean and safe. You can also go ahead and purchase plastic balls to fill the inflatable swimming pool.
Disc Golf Set
Another great gift for kids who love spending time outdoors is a disc golf set. This can provide hours of fun and exercise, and can be enjoyed by kids of all ages. A Vuly Play swingset is also a great gift for active kids. It will get them outside and moving, and they'll have a blast doing it. Just make sure to set it up in a safe area. For example, if you have a backyard pool, make sure that this disc golf set is set up well away from the water.
Nerf Guns
If you have a backyard, then your kids will love spending time outdoors playing with a Nerf gun. You can buy a basic model for around $20, or spend a bit more for a model with cool features like a scope or a magazine. Either way, your kids will have hours of fun shooting at targets or each other. Just make sure that you buy some extra ammo so they don't run out too quickly!
Water Guns
Water guns are a summer classic that can easily double as a great outdoor Christmas gift for kids. They'll have a blast soaking each other and cooling off in the heat, and you can feel good about getting them a gift that encourages them to be active. You can also get a water gun that attaches to a hose, so they can run around and fill it up without having to stop and refill a reservoir.
Rollerskates
If your kids like to be active, a great outdoor gift idea is a pair of rollerskates! Roller skating is a classic activity that's perfect for getting some fresh air and exercise. Just make sure that you get a pair that fits well and is comfortable, so your child can enjoy skating to their heart's content. Plus, you must also make sure that they skate in a safe area, away from traffic.
Drone
If your kid loves spending time outdoors, then a drone is the perfect gift! Drones are a great way to explore the outdoors and take incredible aerial photos and videos. A drone can also be a lot of fun to fly around, and your kid will love showing off their skills to you and their friends. However, you need to remind your kid that a drone is a serious piece of equipment and not a toy, so they need to be careful when flying it. This way, they can enjoy their new gift for many years.
Bike
If you have a kid that loves to be outdoors, a bike is the perfect gift! Not only will they get hours of enjoyment riding around, but they'll also get some great exercise.
There are a few things to keep in mind when choosing a bike for a child. First, make sure you know what size they need. You don't want to get a bike that's too big or too small. Second, think about what type of bike they would like. There are mountain bikes, BMX bikes, and even cruiser bikes. Once you've taken these things into consideration, you're sure to find the perfect bike for your child!
Bottom Line
If you are looking for a great outdoor gift for your kids this Christmas, then you should consider the things we have listed above. All of them will surely provide your children with hours of fun and enjoyment. So, make sure to check them out and pick the perfect one for your little ones!