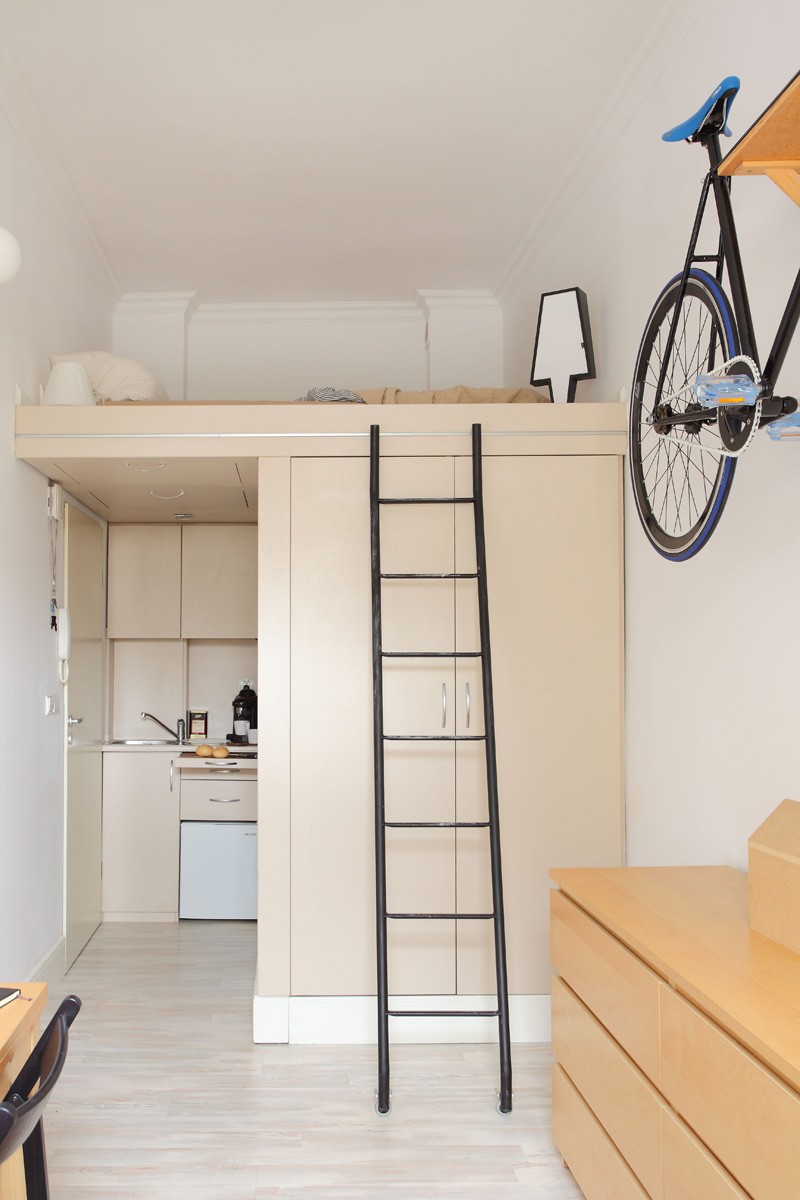 13m2 Tiny Apartment In Wroclaw
---
Apparently, if you live in a flat with 2 or more bedrooms you have a lot of space! While some people love huge apartments and wide open spaces, others fit everything they need into a 16m², 12m² and even 8m² flats! How is that possible? Check out this tiny apartment of 13m2 (140 SF), designed by Polish designer Szymon Hanczar. As Szymon says to Contemporist:
For me, primarily it was a bedroom. Plus, let's say, a storage space. I didn't want a spacious apartment which would involve plenty of time to take care of. On the other hand – despite the small space – it was not my intention to give up comfort and functionality. So it was really a unique challenge.
I especially love the bicylce rack. It fits perfectly and also plays a part as an awesome interior detail. As far as I can see, allmost all furniture is from IKEA. This is a perfect example, of how having a limited space and a low budget you can still make a beautiful place.
While you're scrolling, think about if you could live in a small flat like this? We would love to hear your thoughts in the comments!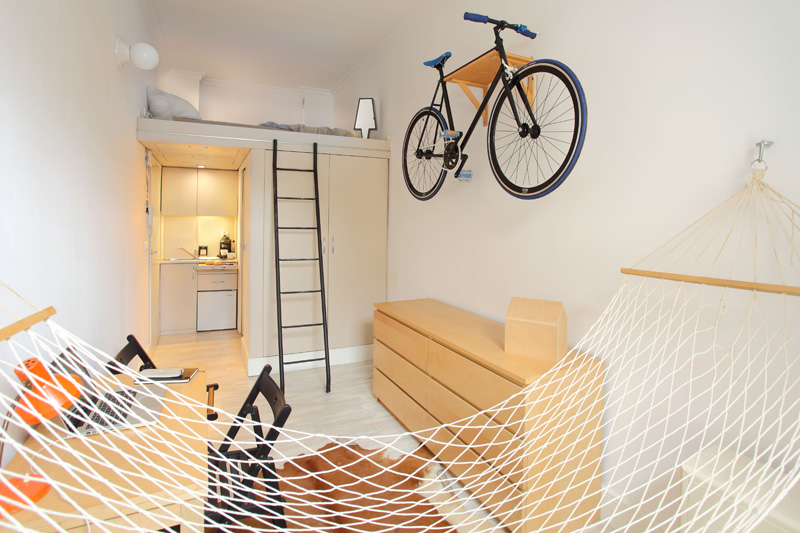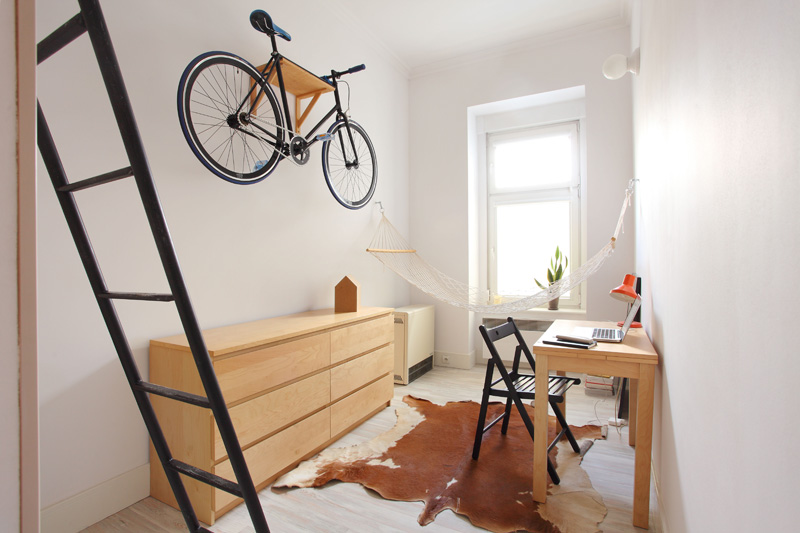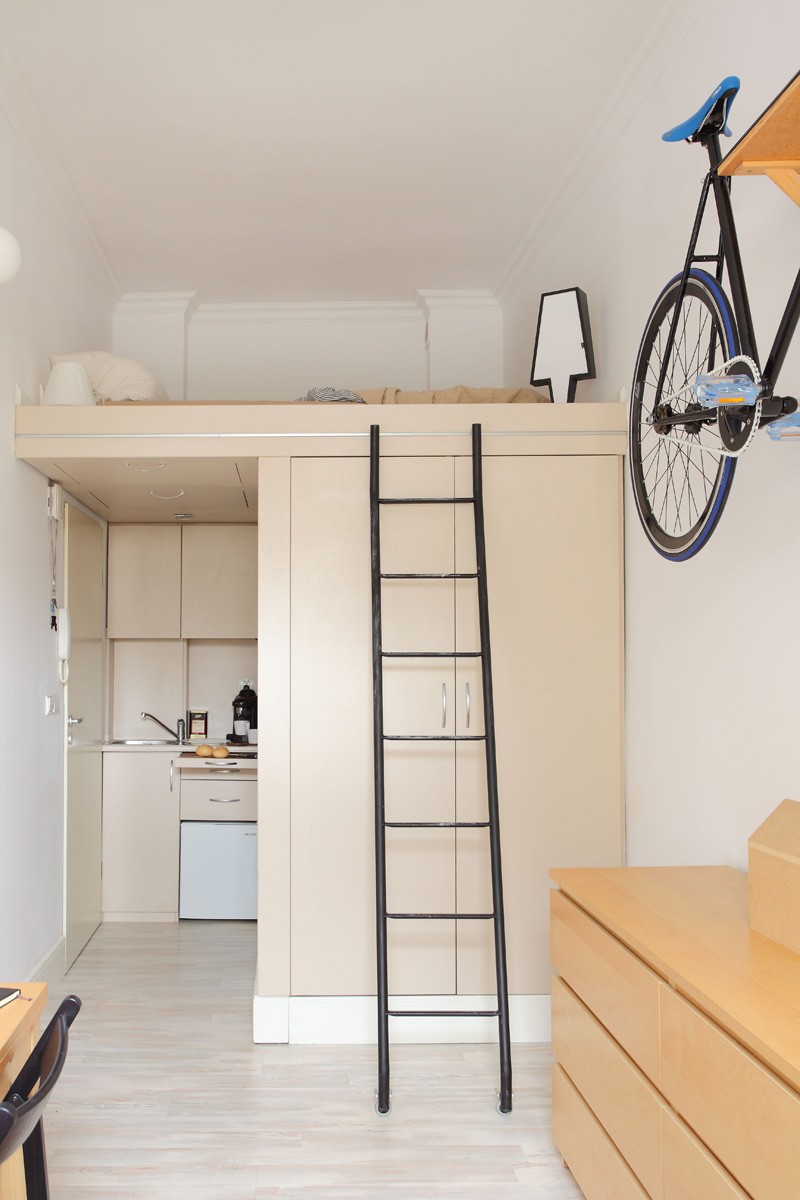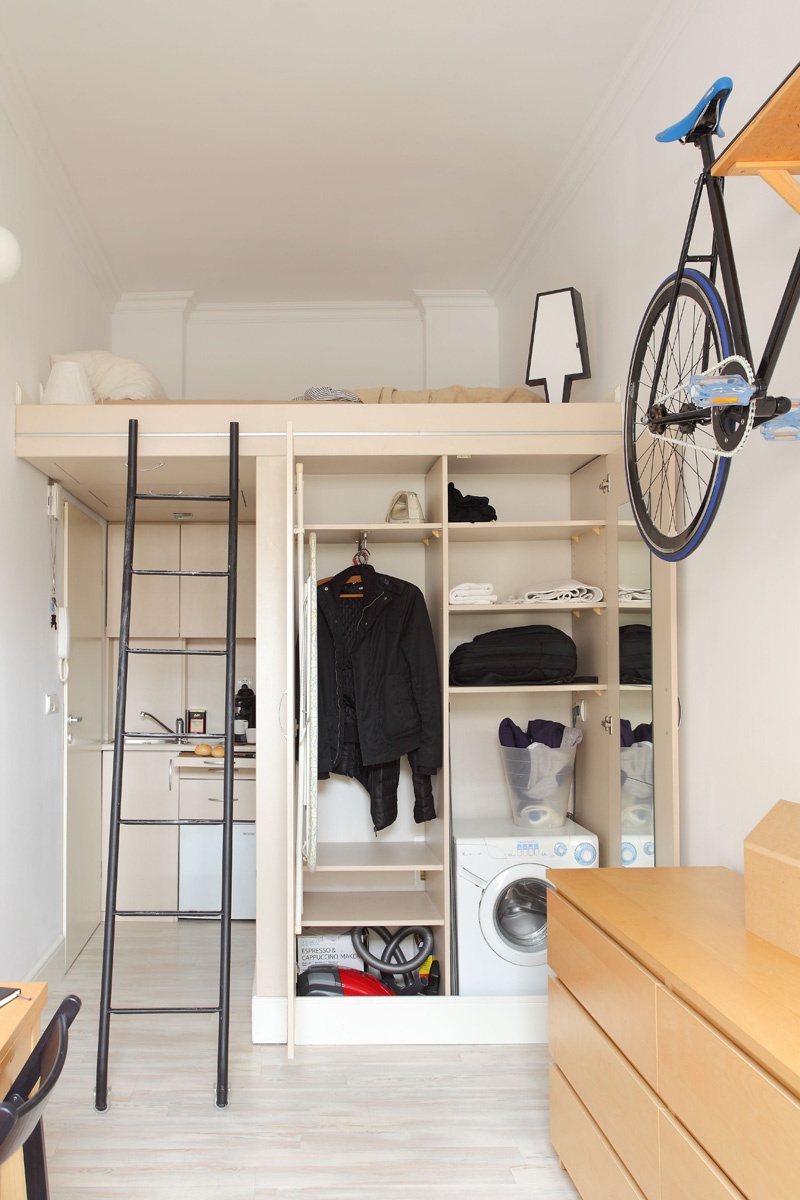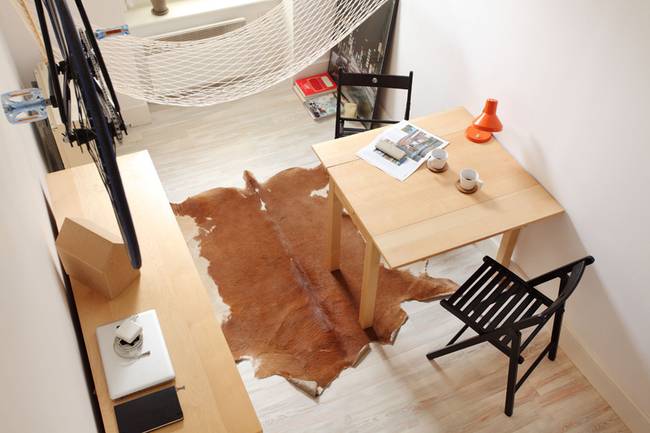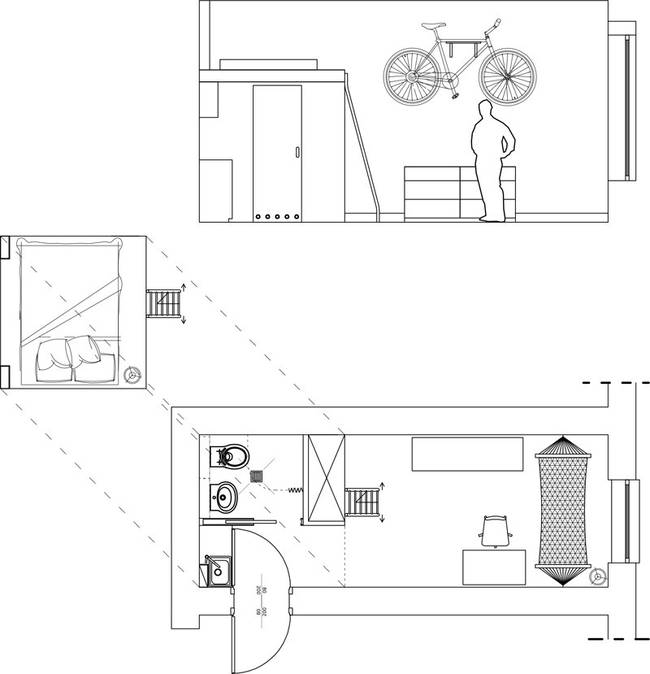 Found on Treehugger | Photos via Contemporist
Would you live in a flat like this? Share your thoughts below!