5 Inspiring Home Design Trends from Colorado
---
Colorado has always been an industry leader in architecture and home design. That's why many homeowners look to this part of the world for inspiration when renovating or building a new living space.
Many home design trends in 2020 go hand-in-hand with the lifestyle changes brought on by the global pandemic. Here are five inspiring home design trends from Colorado to adapt to your home.
Optimized Outdoor Living Spaces
One of the most common features you'll see when looking at Denver homes for sale is the extension of the living area into the outdoors. Creating an outdoor living space is a fantastic way to improve the functionality of your home without drastic renovations or structural changes.
The idea behind a Colorado-inspired outdoor living space is to keep it as simple and low-maintenance as possible. For example, you could add a basic screened-in porch or pour a concrete pad to create an outdoor living room. Many cost-savvy homeowners are investing in high-quality materials that will last for generations, keeping the long-term costs of maintaining the outdoor living space low.
See Also: 6 Cost-Effective Ideas To Use When Extending Your Home
Natural Wood and Traditional Furniture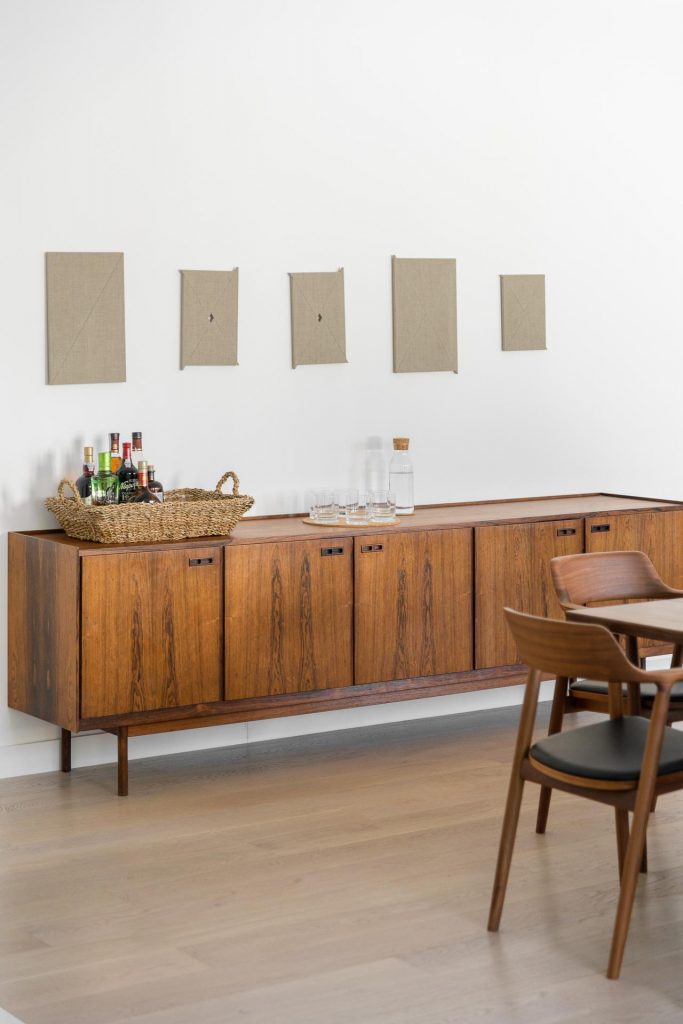 Natural materials and decorative elements are a common interior decor feature in Colorado homes. Many design pioneers in this region have moved away from the ready-to-assemble furniture to legacy pieces that are built to stand the test of time – for example, solid wood chairs built by expert craftsmen. Designers are also implementing traditional cuts and features, such as Shaker-style cabinets.
Those who are not in a financial position to purchase the highest-quality materials are investing in natural wood vintage pieces and refurbishing them as DIY projects.
See Also: How To Repair Old Furniture – Clever Tips For Awesome Results
Warm Contemporary Designs
Colorado designers have managed to find that elusive balance between the welcoming feeling of traditional designs and the clean lines of modern architecture. With this, they have accomplished a look now described as warm contemporary.
While the shapes and lines being used in home design are more modern, many of the materials and elements have a more traditional aesthetic. Rather than sleek, shiny metal and bright whites, designers use muted grays and brushed copper. Large glass panels and walls are balanced by natural wood and brick framing for a look that's both rugged and sleek.
Small, Luxurious Spaces
As the millennial generation comes into buying power, home styles are starting to reflect this demographic's values – namely, quality over quantity. In home design, this translates to less square footage with more value in each room.
Many designers are embracing the Hygge movement and creating spa-like retreats in small, single-story homes. This design shift ties in well with the outdoor living space trend, creating beautiful transition rooms that unite the indoors and outdoors.
As many homeowners are creating forever-homes with the next generations in mind, the smaller, single-floor structure is ideal for families with seniors or children. The COVID-19 pandemic and lockdown scenarios have many people reevaluating the value of single-family living, leaving them with the challenge of making their space adaptable for all ages.
See Also: Tiny Room Ideas: Discover These 5 Ways How To Improve The Small Space
Sustainability at the Forefront
Another core element of millennial values is the desire to minimize one's carbon footprint in the pursuit of sustainable living. Many designers, contractors, and homeowners implement sustainable design into homes by reducing waste, using recycled and sustainable materials, and optimizing the home for green energy. Investing in well-made furniture and decor pieces falls under this umbrella as well.
Many contemporary home designs in Colorado feature large, insulated, or treated windows to allow natural light to shine through without dramatically impacting the temperature in the home. Bamboo flooring and cabinets are also an up-and-coming sustainable design material making a statement in newer homes.
Whether you are building or buying a new home, take inspiration from the innovative Colorado designers and contractors. With a blend of traditional and modern features, you can create the ideal dwelling wherever you live.