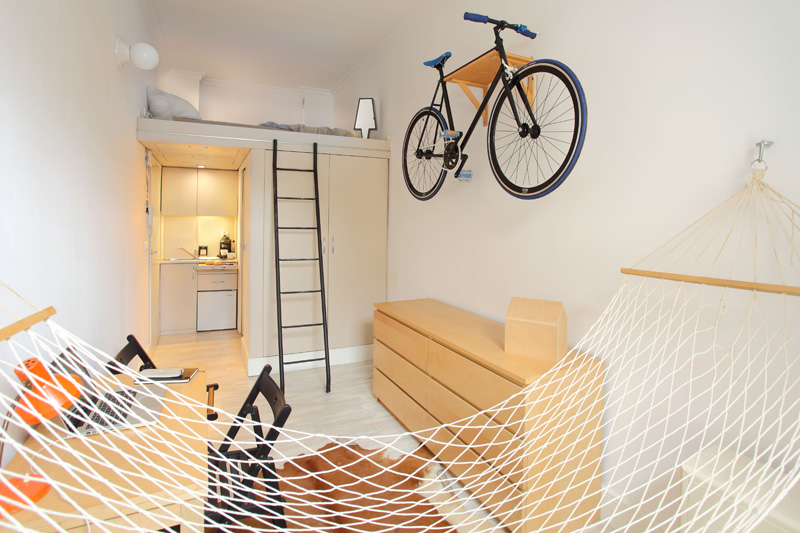 Tiny Room Ideas: Discover These 5 Ways How To Improve The Small Space
---
Completing a tiny room makeover will seem like a difficult challenge when you first begin to tackle it. Your mind is bubbling over with so many beautiful ideas that you'd love to do with your space, but when it comes to tiny rooms, there often isn't enough surface area to implement all of your beautiful ideas.
How do you approach tiny room redesign? Does the type of the kitchen, bathroom, bedroom, etc. – come into play? Like anything else in this life, you have many options to consider. Coming up with the best ideas is all about refining your process and choosing redesign and decorating styles that fit with your decor and bring forth your vision for each space.
If you're stuck on ideas, don't worry because we're here to help. Please read the five recommendations we're sharing below and feel free to use them to the best of your ability.
1. Redesigning a Small Kitchen
Unfortunately, many of us end up moving into homes or apartments with smaller than average kitchens. But we still have particular needs and desires that need to be met. So you may have to redesign it to meet your needs.
If new smaller cabinets are necessary to make the room work, consider visiting a Kitchen Cabinets Online Wholesaler – Discount RTA Cabinets to get the best prices for very affordable options and make the most of all of your space. Don't forget to hang up pots and pans and utensils on the walls. Fill up your countertops and shelf space to the degree you feel comfortable. You should have a usable and workable kitchen even if it is a bit on the small side.
2. Reimagining a Tiny Bathroom
When your bathroom is just too small, you must work hard to make the most of your space. If necessary, purchase smaller than average showers, sinks, and toilet bowls to make sure everything fits. It may be a little bit cramped, but at least you'll be able to take care of the basic bathroom necessities.
Hanging things up is always essential in small spaces. Hang up shelves on your bathroom walls for toiletries and towels. This should give you more than enough room for everything even if it is a tight squeeze.
3. Creating the Perfect Living Room/Dining Room Combo
Many tiny apartments and homes have little space, so certain rooms often need to have multiple functions. As an example, your living room may need to double as a dining room when you have guests over.
It's easy enough to rearrange your furniture when hosting a party or get together. By shifting couches and chairs around, you can create a cozy and intimate dining room area. Drag a table into the room and instead of bringing in dining room chairs; use the existing chairs that are already there for an intimate evening with family and friends.
4. Recreating a Tiny Reading Room/Guest Room
Your child's reading room can also double as a guest bedroom when they have company over. So take time to create a beautiful library for your children and put a comfy bed in the room as well.
Your kids will use the bed to lie down and read, which should make parents happy as they help improve their child's education. And during the sleepover, they can sleep in the bed in the reading room and have their personal space in your home.
5. Redesigning a Small Penthouse Studio
When your penthouse apartment is small, it might seem impossible to cram everything inside. But if you buy the right furniture, you can make this apartment work.
Instead of buying a desk and dining room table, get one table and let it function as both. Or instead of buying a bed and a couch, buy a futon or a fold-out sofa to save space.
Final Thoughts
Coming up with tiny room ideas is never easy if you're trying to fit too many things into this space. But if you take a moment to think about the room and your design options, you'll come up with excellent solutions. If not, use the tips we've shared today, and they will help you redesign the perfect living space to meet your needs.