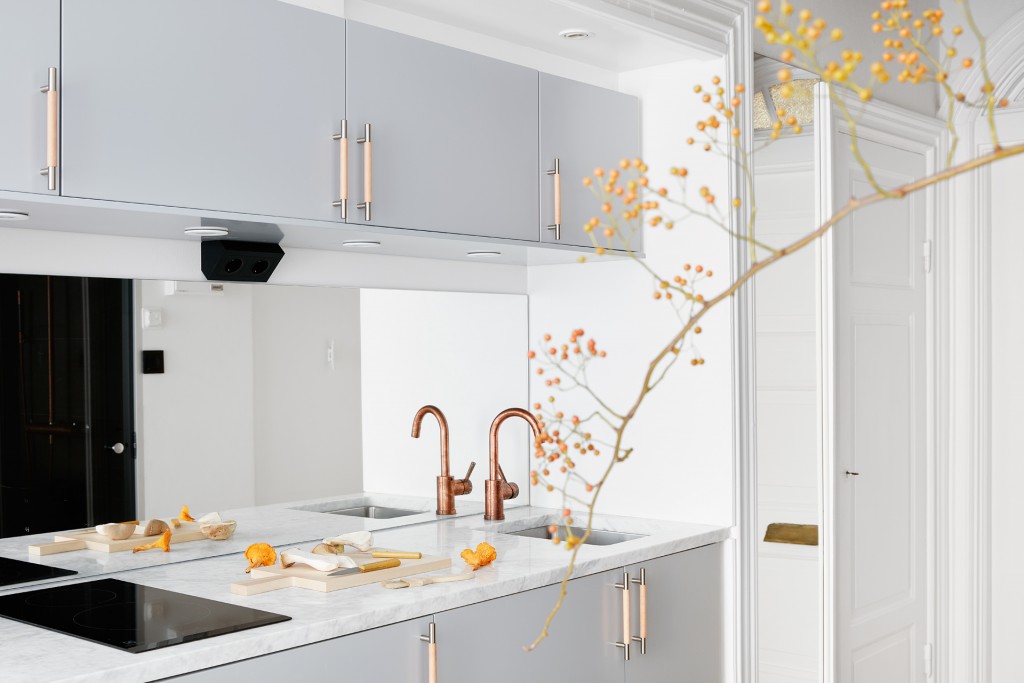 Small Space with a Stylish Face
---
For a great start of this lovely Friday, we're sharing a tiny loft, which is a cozy and light apartment, that could readily welcome a young couple. It's never easy making a small homework, you just need to come up with some creative ideas. There's always a possibility to create a wonderful home, even if it's a tiny space and it seems a challenge. The best tip to visually increase the size of your tiny space is to think how you can use-up every corner of your apartment, stay close to a light and airy palette of colors and use mirrors to create an illusion.
In this apartment, the kitchen is placed underneath the loft and stairs that lead to the bed. The space under the stairs is used for storage and the last step is elongated, to create a TV unit. The gaps where the wall is plain is filled up with mirrors, which create the room visually bigger. It is used near the entrance – between the bathroom door and kitchen. The mirror was also used as a backsplash for a kitchen, it's an easily maintained material, which can be easily cleaned and creates an illusion of a countertop twice bigger than it is. There is a small bar table accompanied by two leather barstools, which doubles as a dining and workspace. The hardware in the kitchen and taps in the bathroom have a matching look – copper metallic color.
Nobody says, that living in a tiny apartment like this one is really easy, especially If you're one of those people who can't live minimally and need loads of things. But this apartment is a great example that even if you have to live tiny, you don't have to sacrifice the style. Have a wonderful weekend people, and scroll through the photos just below!
Via FantasticFrank.se