The Renovation and Expansion of a 1928 California Bungalow by Glasshouse Projects
---
The Kensington Park project stands as a testament to the transformative fusion of tradition and modernity, breathing new life into a 1928 California Bungalow. Rooted in the essence of pure functionality, the design introduces a second-story loft space, seamlessly integrated into the historic character of the suburb while providing ample room for the growing family.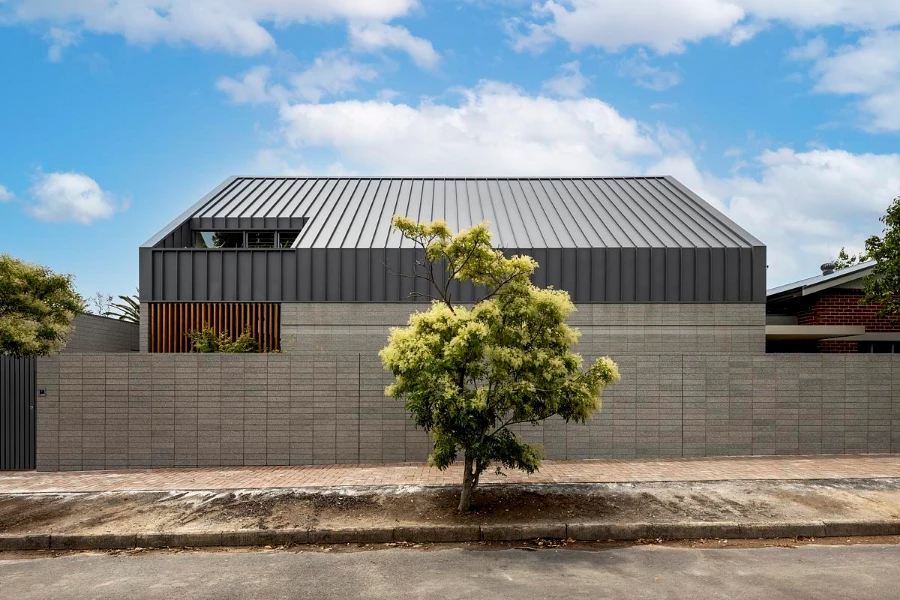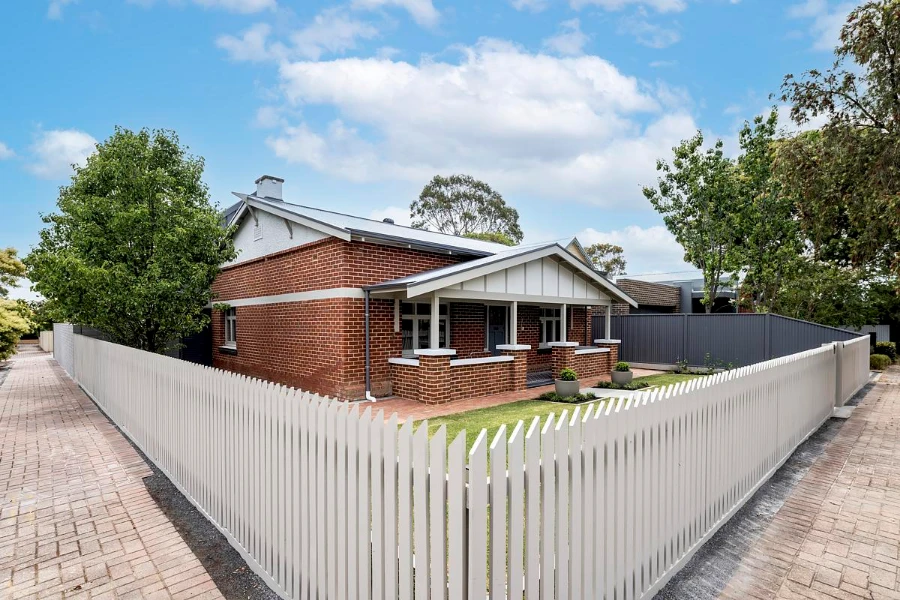 To fortify the visual impact, bricks were employed for their solid and grounding effect. Arranged in a stack-bond format, they not only reinforced the extension's strong geometric form but also served as a contemporary nod to the traditional red brick of the original dwelling.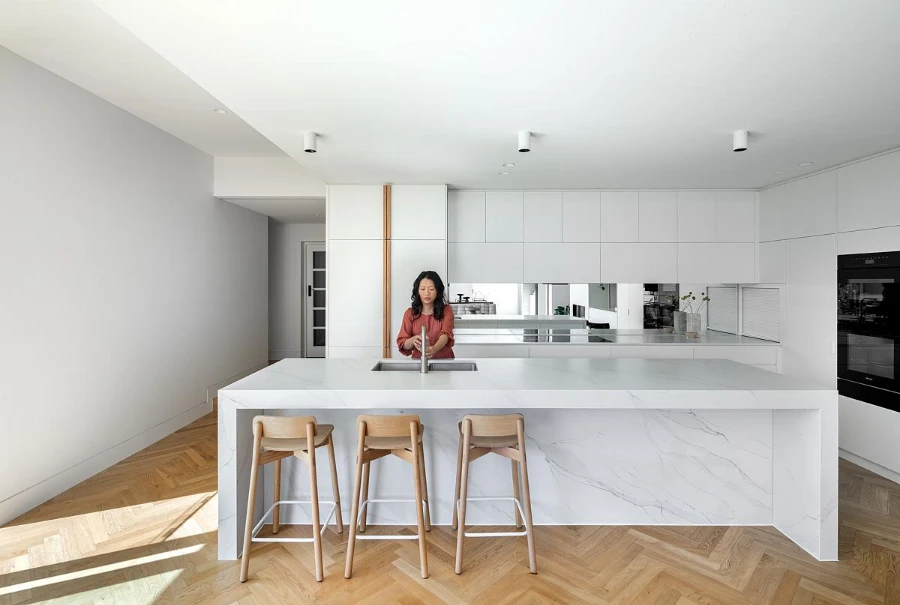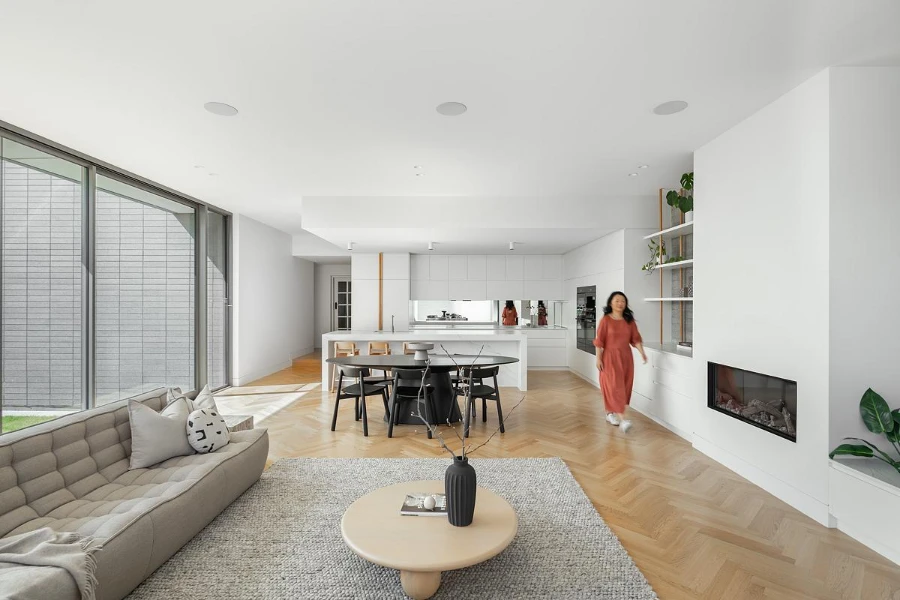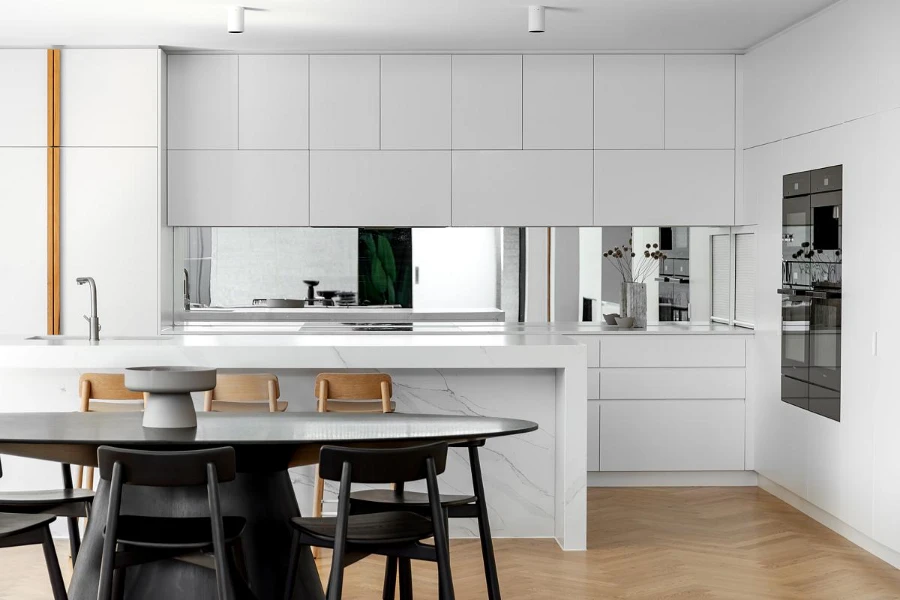 Despite the exterior's commanding statement, the design prioritized a harmonious transition into the internal spaces, achieving visual continuity through the prominent use of brick indoors. Oversized floor-to-ceiling glass doors further alleviate the visual weight, simultaneously welcoming abundant natural light into the northerly living area.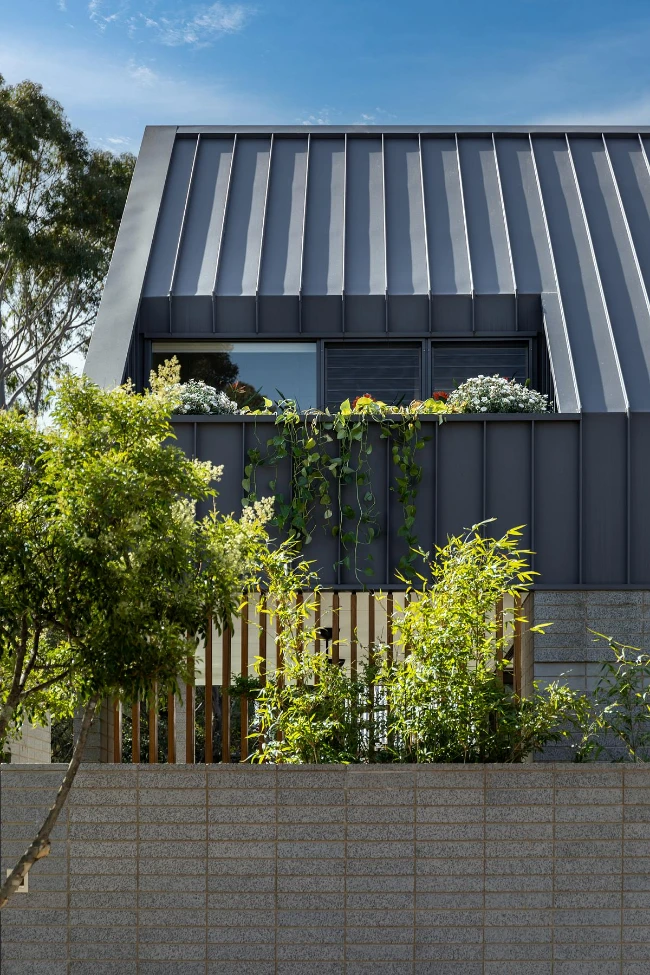 Purposefully designed with loft ceilings on the second story, the extension cleverly circumvented local council regulations on double-story structures. Wrapped in lightweight steel cladding, it artfully balances the visual bulk of the brick, while strategically positioned skylights, open voids, and clerestory windows flood the study, playroom, master suite, and ensuite spaces with natural light.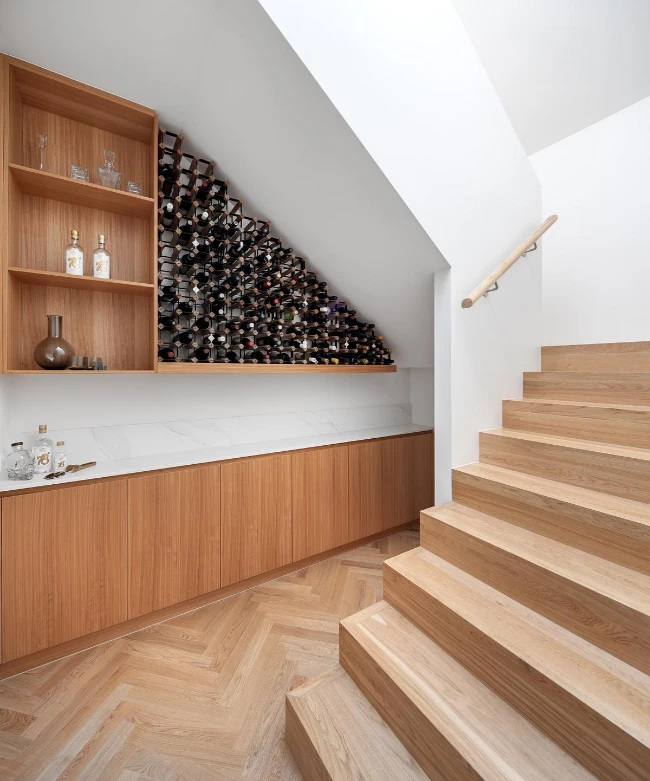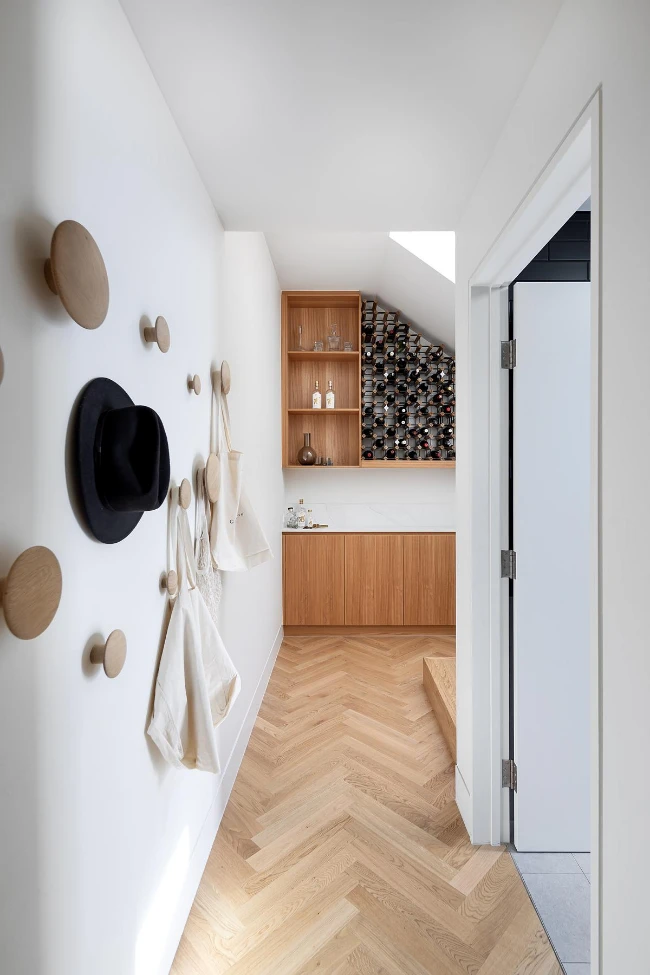 Continuity is further enhanced by the choice of herringbone oak floors, extending throughout the entire extension, infusing warmth into the minimalist palette consciously designed to withstand the rigors of family life. Smart design solutions, including under-stair storage, built-in wine racks, and cabinetry, optimize every inch of available space, ensuring efficiency aligns seamlessly with style.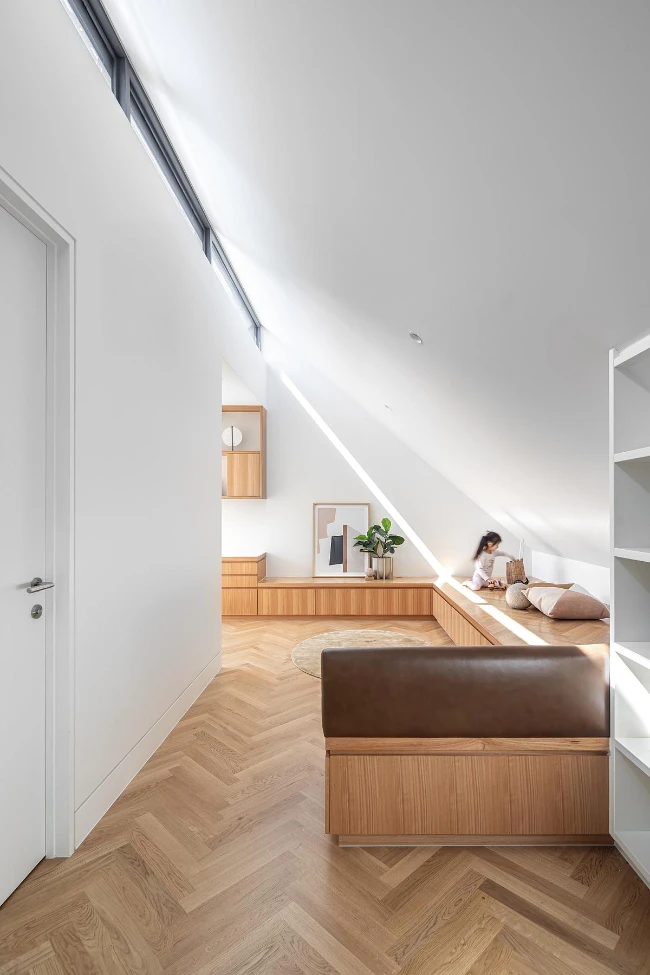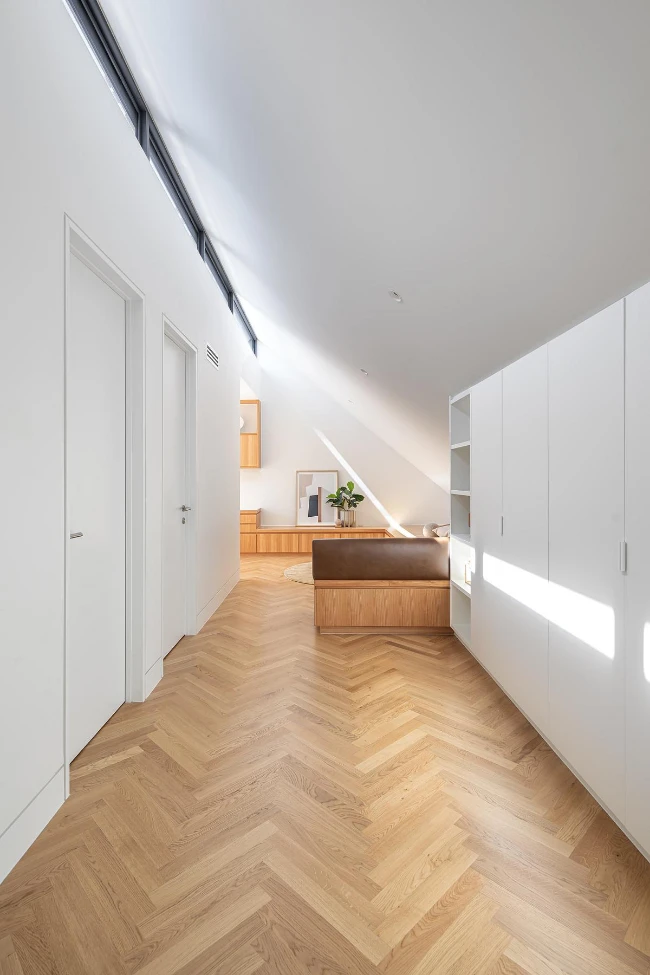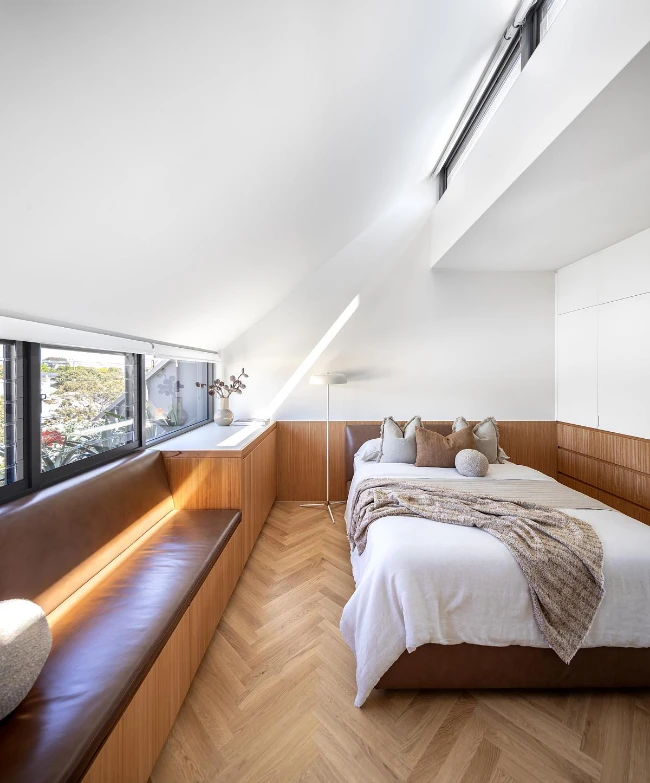 Angela Gianquitto, the Lead Designer, reflects on the project, stating, "Kensington Park exemplifies the possibilities within an urban setting through clever, thoughtful design. Despite significant extension limitations on limited land, we pushed the boundaries within local council regulations, delivering our clients a truly remarkable result."
Architect: Glasshouse Projects
Styling, photography: Art Department Styling 
Photos: Gareth Williams and Aaron Citti