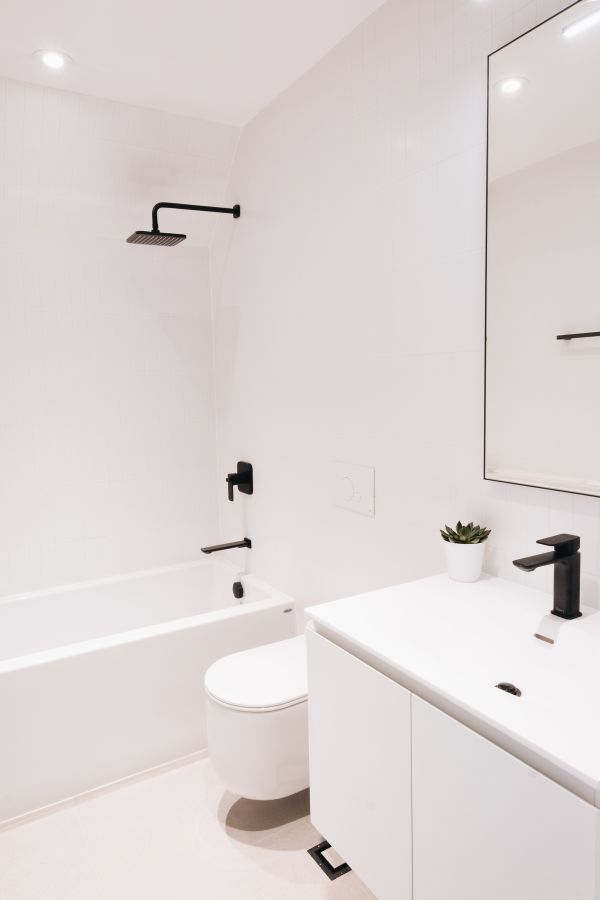 5 Modern Bathroom Trends You Should Consider for a Cosier Space
---
Despite their regular use, bathrooms are often neglected regarding aesthetic updates. A complete bathroom renovation might be time-consuming and expensive, but it has many advantages. You may consider a bathroom renovation or building a new one from scratch. Both projects can be stimulating and demanding because of the variety of decisions people must make regarding aesthetics and structure. To what end would you even begin? First, let's take a look at the widely-appreciated and freshly updated trends this year has to offer.
Spa Aesthetic
Luxury fixtures for the bathroom have become increasingly popular, according to the work of several interior designers. Most new homeowners want luxurious spa-like amenities to complete their dream house. Seamless bathroom downlights, tiled shower pans that feature intricate mosaic tile, euro-style shower doors with thicker glass, minimal framing, stylish hardware, and beautiful low-maintenance granite or quartz solid surface countertops combined with on-trend under-mount sinks are all examples of luxurious finishes.
Wet Rooms and Walk-In Showers
More and more people prefer walk-in showers and wet rooms to baths, and they're also ditching tiny shower stalls for spacious, open enclosures. Even better, this style works well with the patterned and colored tiles that are currently popular. Because of their busy schedules, many people prefer showers, but the market for freestanding tubs, with all their elegant design options, will always be strong.
Natural and Earthy Tones
There has been a recent uptick in the popularity of bathrooms outfitted in soothing green hues, be they from the addition of live plants, tiles with botanical patterns, wallpaper with real leaves, or even the installation of artificial moss. It's no surprise that designs featuring green are on the rise. This year's trend in bathroom design is natural, earthy colours, and it's not just limited to earthy greens. The home design industry is about to be taken over by a wave of calming and uplifting hues. This year in particular appears to carry the tradition of using soothing pastels to decorate houses.
Wall-Mounted Everything
Mounting fixtures like sinks and toilets to the wall is another modern trend in bathroom design. Interior designers forecast that floating toilets will replace traditional ones in most new construction over the next decade. If you want your bathroom to have a contemporary design, these are the tiles for you. Recent technology enables flush controls to be installed on the wall. This floating idea is a different approach to making a small bathroom look more open and spacious. Under-sink cabinets that extend to the floor can be a significant space hog. Thus, the benefits of a floating sink go beyond mere aesthetics and open to how the whole bathroom is given the impression of more spaciousness.
Minimalistic Style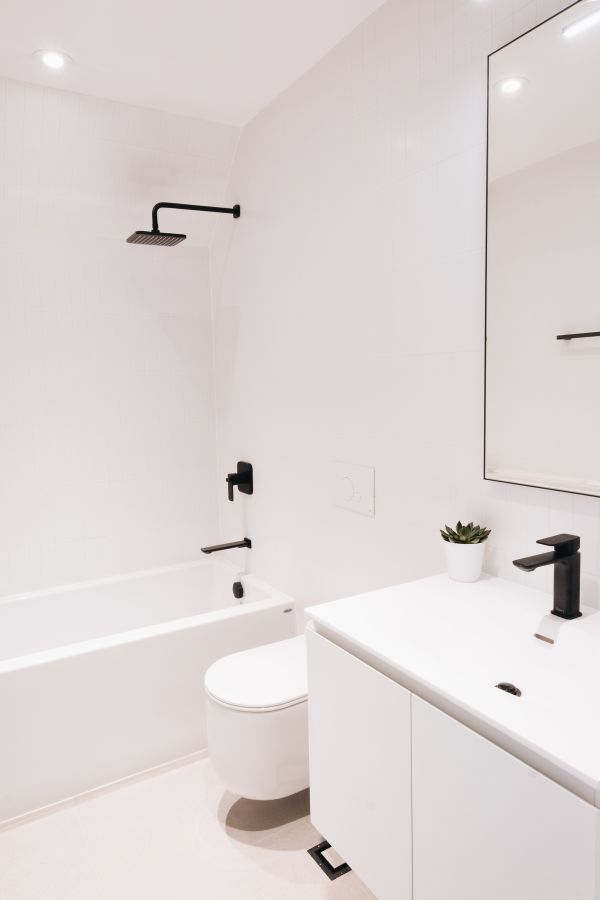 Today's minimalist bathrooms are anything but cold and clinical, a far cry from the stark bathrooms of yesteryear. The days of chaos are over long since. Architecturally and aesthetically, a bathroom benefits from a sparse arrangement of fixtures. Towels should be hung from bars or hooks, and there shouldn't be too many patterns, so be sure to edit your facilities regularly. To make the space more open, try installing a wall-mounted or pedestal sink instead of a cumbersome vanity, swapping out the shower curtain for glass doors, and installing large, reflective surfaces like glossy ceramic tiles.