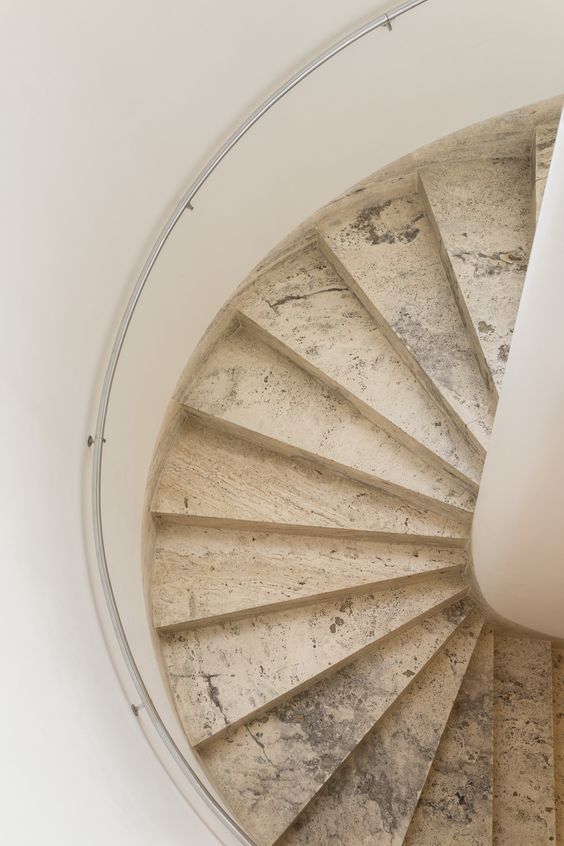 7 Versatile Applications Of Marble In Interior Design
---
In the world of interior design, marble is making a comeback. When you're planning to incorporate marble into the interior design of your home soon, the key is to keep the element fresh by using it minimally as an accent or statement piece. Avoid using it as an element that can overwhelm the eye. Generally, you need to do it in moderation.
Many homeowners consider marble their favourite material. Aside from being a highly versatile stone that can add value to any home, it's an impressively durable material that can stay in good condition for a long time. If you're planning to have a classy and elegant surface in your home, you might want to check out different marble choices, including calacatta marble, if it suits your current interior scheme.
If you adore the sheer beauty and elegance that marble exudes, consider the following marble applications in interior design.
1. As A Countertop Or Kitchen Backsplash 

Today, you can find a variety of materials that you can utilize as a countertop for your kitchen. Nevertheless, marble remains a popular choice if you want a sleek yet elegant surface that's highly durable.
Natural marble has a distinctive, irreplaceable pattern, and every slab is unique, making your countertop stand out. Today, you can find marble in various colours, including ochre, off-white, gray, and even black. The only drawback to using marble as a countertop is its tendency to etch away and its poor resistance to heat. Luckily, you can counter these by installing honed marble with a matte finish.
Aside from being a countertop option, marble might also be an option if you want a clean and sleek backsplash. Although it's high-end, a marble backsplash is easier to clean and maintain. It's also a good choice because it blends in with any kitchen design while also adding a touch of class.  
2. As Columns Or Dividers
In open house plans, columns might be a good addition. Generally, columns help delineate the space and maintain an organized look.
An option worth considering when adding divisions to an open layout is the addition of half walls. The ideal material you can use is marble which imparts an aesthetic appeal as a column or half wall, adding a touch of class to the interiors of your home.
3. As A Tabletop or Surface
One way to add a luxurious element, whether in the living room, kitchen, or bedroom, is by using a marble slab. As a tabletop, marble boasts of a smooth surface with natural striations that can serve as focal points.  
4. As A Bathroom Fixture
If you want to incorporate marble as an accent in your home, getting a sink or bathtub in marble is worth considering. You need to select the appropriate size and shape, and have it professionally installed in your home. Marble bathroom fixtures are practical because they're long-lasting and low-maintenance.  
5. As A Decorative Element
Marble is becoming a popular choice in some minimalist homes because of its versatile nature. A marble accent is a simple way to add the material to your home without going through a full-scale renovation or making significant modifications to your current decor.
When using marble as an accent, you can choose from various options ranging from statement chairs, marbled lamps, marble candleholders, and many more. Choose a piece that will not look out of place in your interior scheme but will update the space's look and ambiance.
An interior design idea worth considering is using marble as an accent wall in one part of your home. When you have one, it can serve as a focal point if you want to highlight a piece of artwork or even as an eye-catching element on its own.
6. As Stairs
When thinking about an elegant staircase for your home, an option worth considering is one made of marble. A marble staircase can be a worthwhile investment that can make your home stand out.
A marble staircase can also be a practical solution for any home as it can endure the constant wear and tear stairs go through over the years. The durability and strength of marble will ensure your stairs will last for years while requiring minimal maintenance. 
7. As A Flooring Option
Although there are now various flooring options on the market, such as wood and tiles, marble remains a functional choice for many homeowners. Because it's porous, it's less susceptible to water damage.
If you decide to give your home a facelift with marble flooring installation, you're making a good decision. You have the option of laying the marble throughout the house or creating a focal point by installing it in specific areas in your home, such as the bathroom or the foyer.
Final Thoughts
Marble might be your best bet if you want to add a touch of class to your home or give it a facelift. The material is easy to incorporate into any existing interior scheme. Whether you want to add marble accents or make a bold move with countertops or flooring, marble is truly a versatile choice that will make any home stand out.