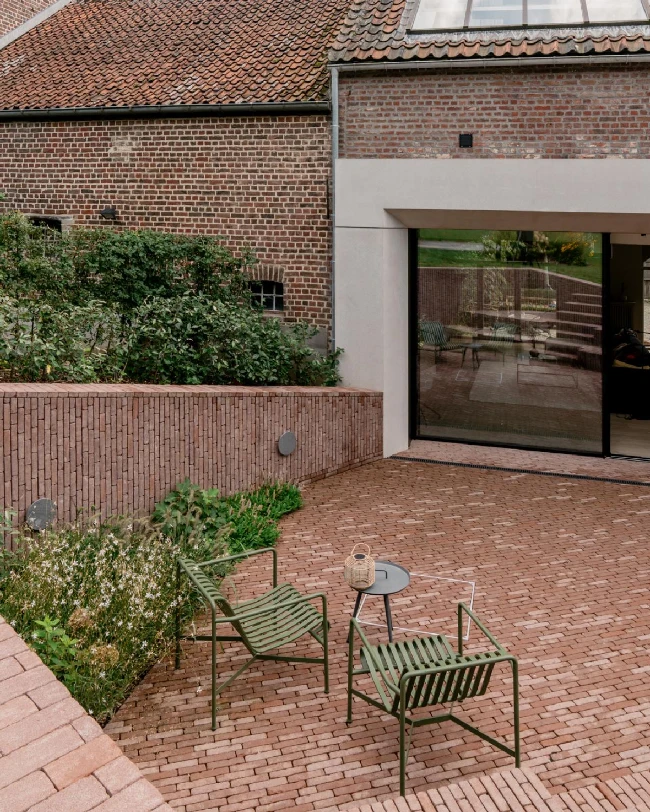 A Diamond-Infused Transformation: Studio Kloek's Innovative Window Opening and Terrace Design
---
A client, reaching out to Studio Kloek, expressed a desire to transform a newly acquired piece of land behind their house into a garden. The motivation stemmed from the previous lack of a garden, leaving them with a view of a closed wall from their living space. Their specific request was to create a sizable window opening in the rear facade to maximize daylight penetration.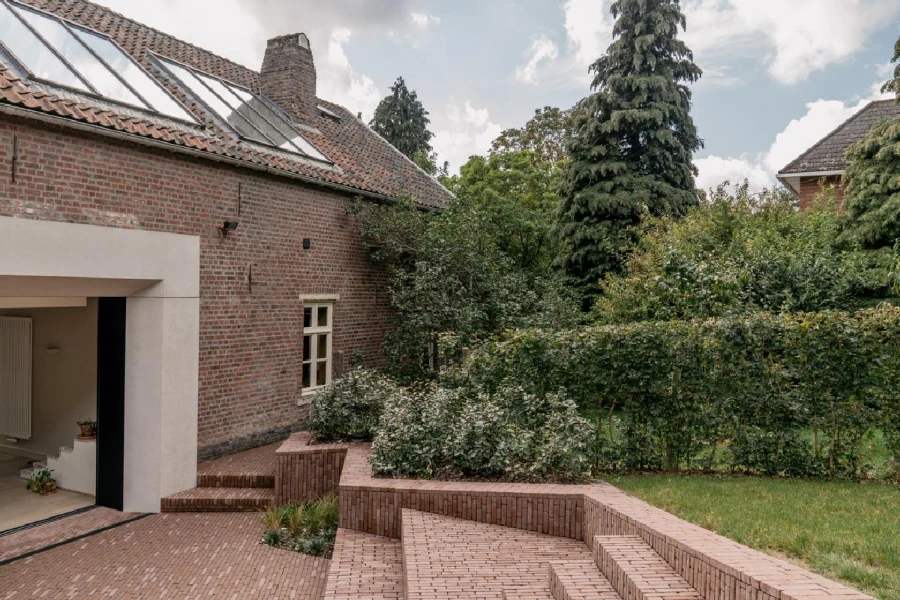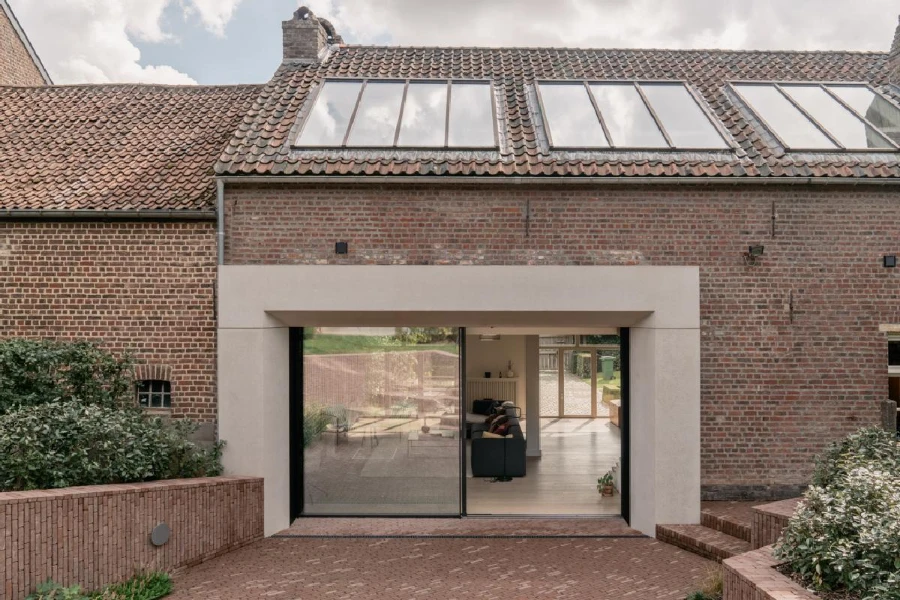 In response, Studio Kloek explored various options, beginning with a standard facade opening involving a steel beam under the outer wall (Option A). However, this option presented a drawback with a sturdy steel beam limiting the height of the opening. Another alternative (Option B) introduced two steel columns to reduce the span and create a less imposing steel beam. Despite these considerations, both options constrained the height of the opening.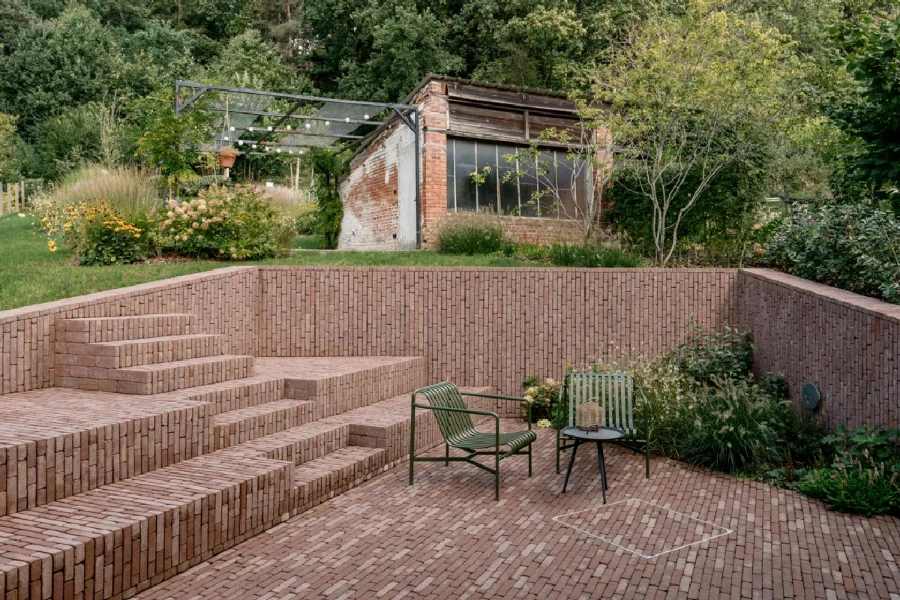 Upon the client's dissatisfaction, Studio Kloek proposed an external structure supporting the existing facade (Options C-J), providing a solution that gained additional space. The client, intrigued by the prospect of gaining around 30cm, eagerly embraced this approach.
Design Evolution and Material Choices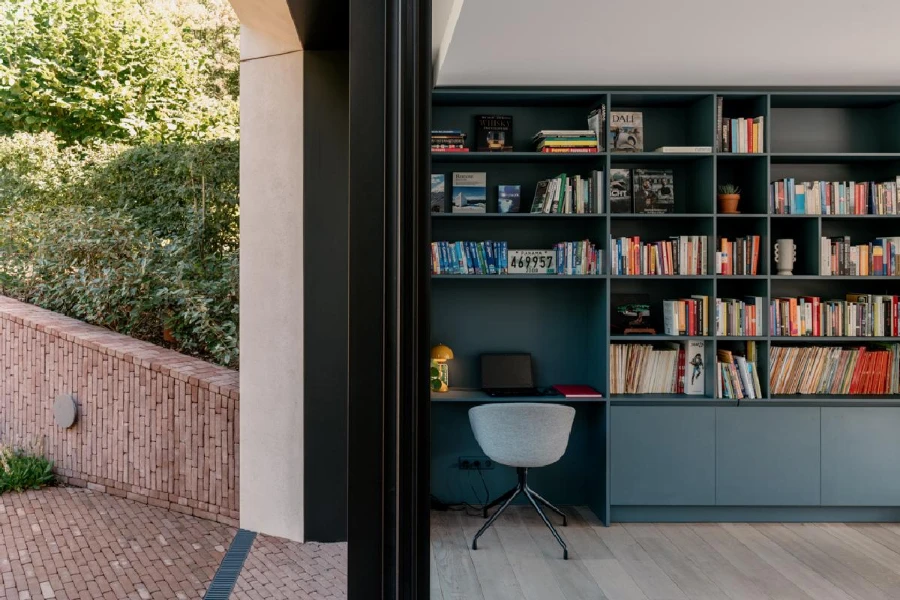 The design exploration ranged from a concrete porch (Options C and D) to a steel truss (Options H-J), with the client ultimately opting for a concrete porch. To enhance the slenderness of the porch, diamond-shaped columns were employed. This design choice not only made the porch nearly invisible from inside to outside but also allowed for increased daylight within the interior.
The Terrace Concept and Integration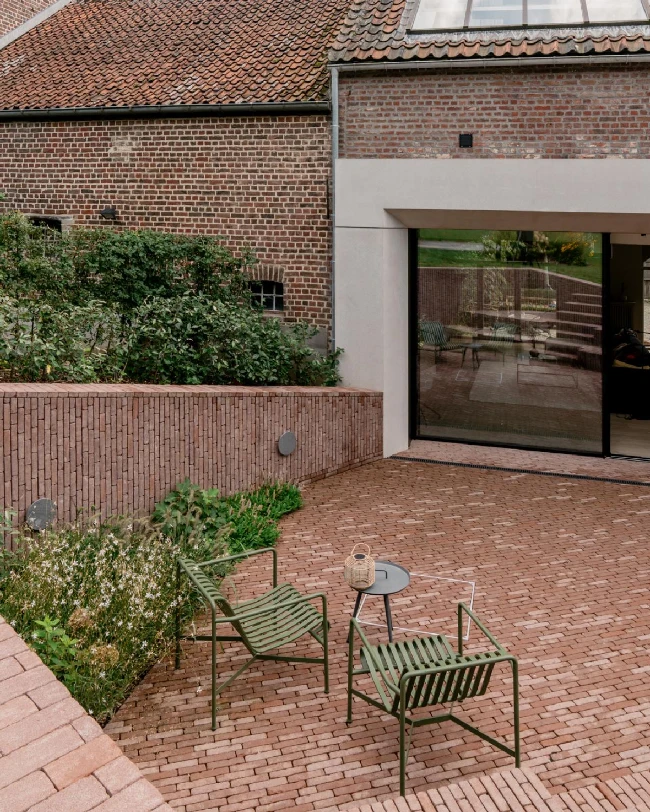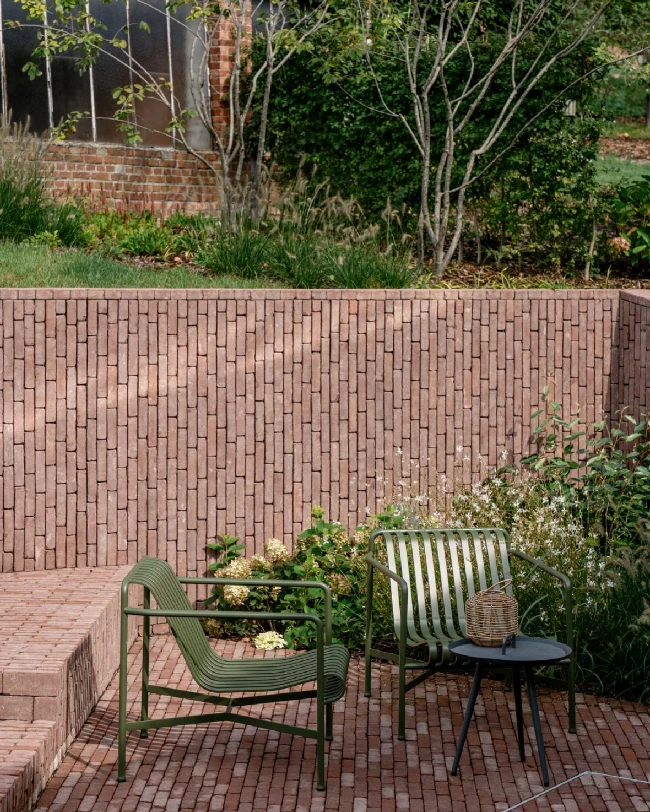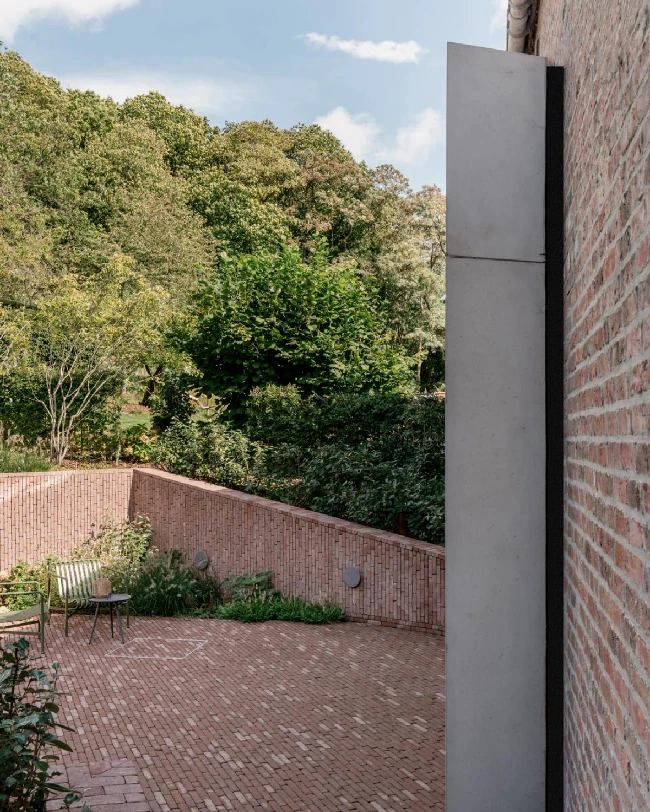 Following the completion of the 'Portiek' design, a client-initiated on-site meeting sparked the idea of incorporating a terrace adjacent to the living space. Studio Kloek was tasked with designing the terrace to avoid the perception of a concrete tank with high retaining walls. The resulting floor plan mirrored the diamond shape of the concrete porch, ensuring an open and visually pleasing connection to the garden.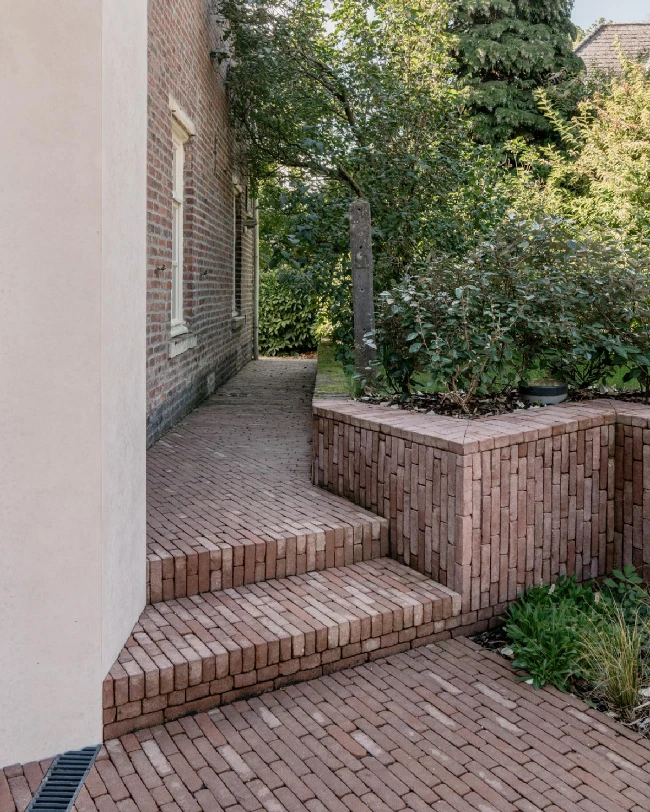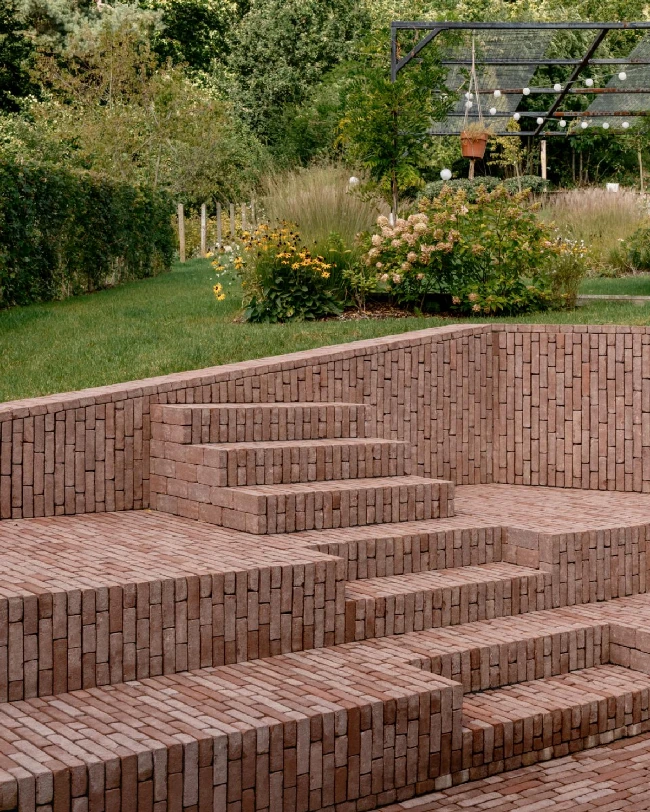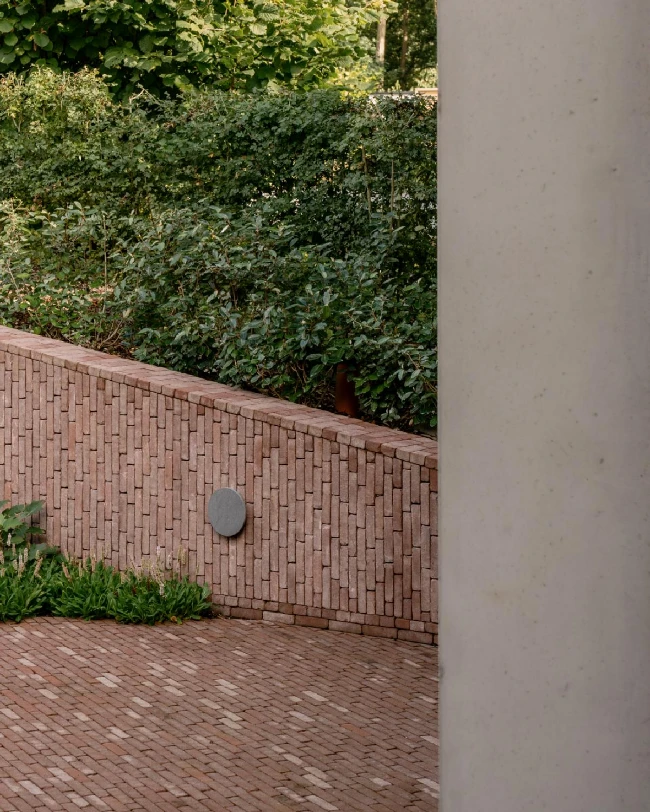 Retaining walls, shaped by the sloping lines of the porch, were strategically positioned to minimize their presence in the interior view. The terrace design included stairs against a retaining wall, providing both functionality and a sun-soaked space. Green zones flanking the terrace brought nature close to the living space without compromising the effective terrace area.
Material Selection and Aesthetic Considerations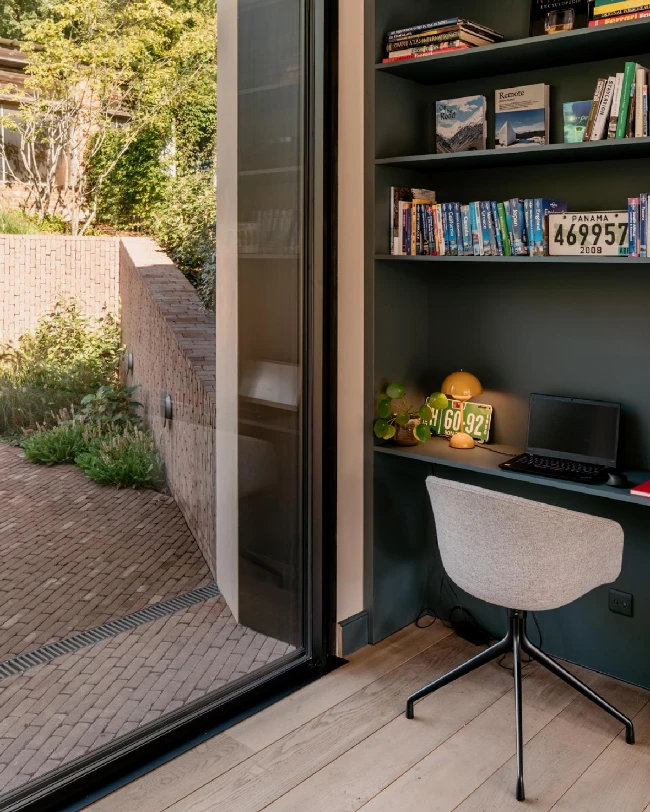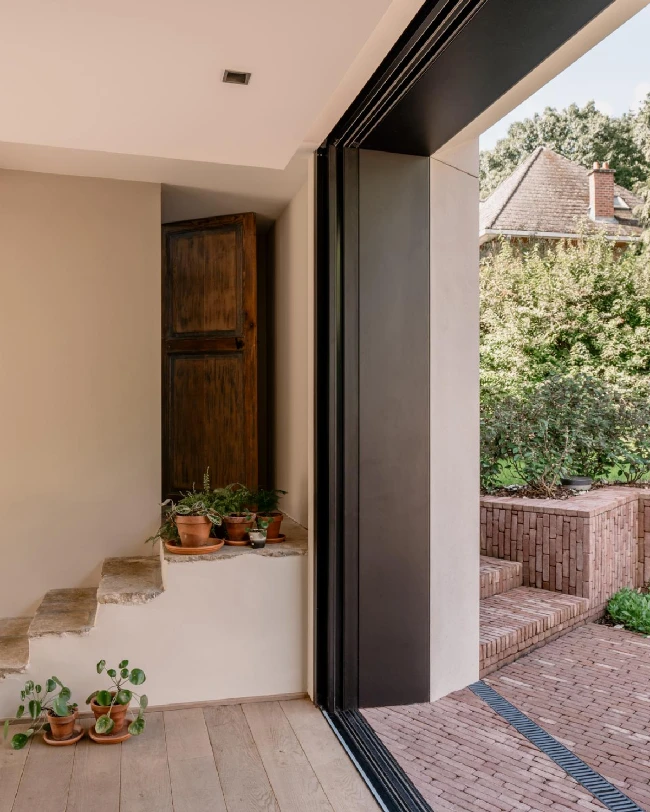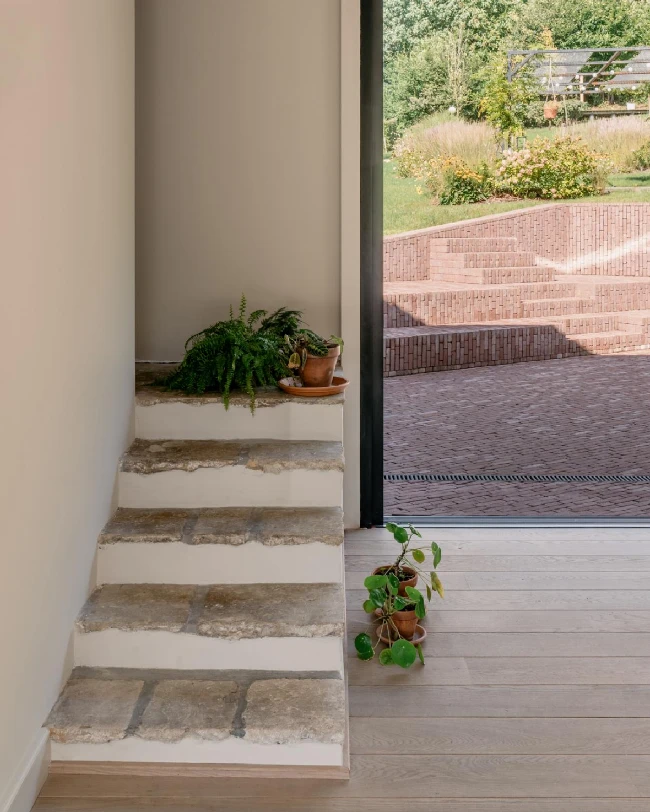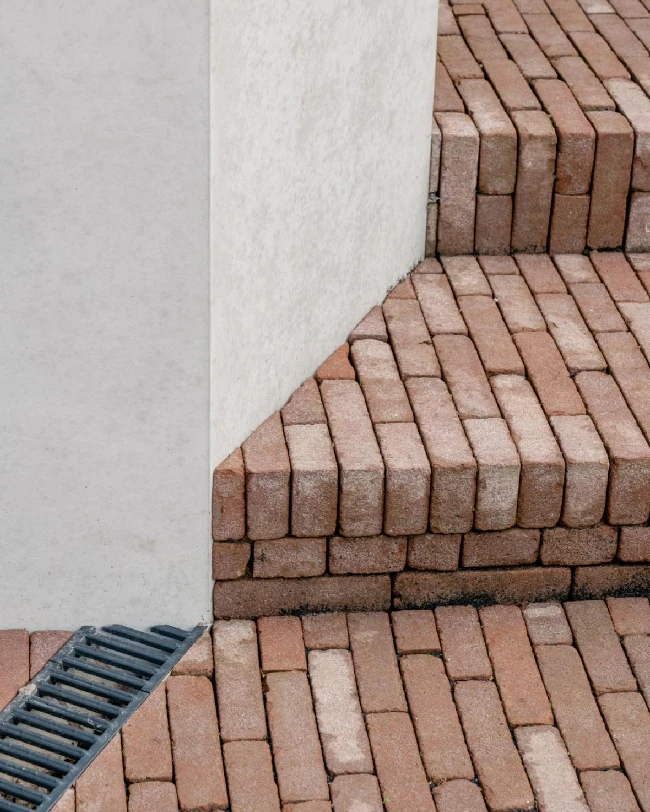 In collaboration with the client, Studio Kloek opted for a light red/pink clay paver to dress the terrace. This material, chosen for its warm and playful character, enhanced the overall design. Vertical brickwork against retaining walls increased their slenderness, with the vertical stones organized in a random pattern within defined stretch layers. The pavers on the terrace were strategically laid perpendicular to the direction of the stands, resulting in a visually appealing facing brick wall when viewed from the stairs.
Photos: Hannelore Veelaert
Project author: Studio Kloek