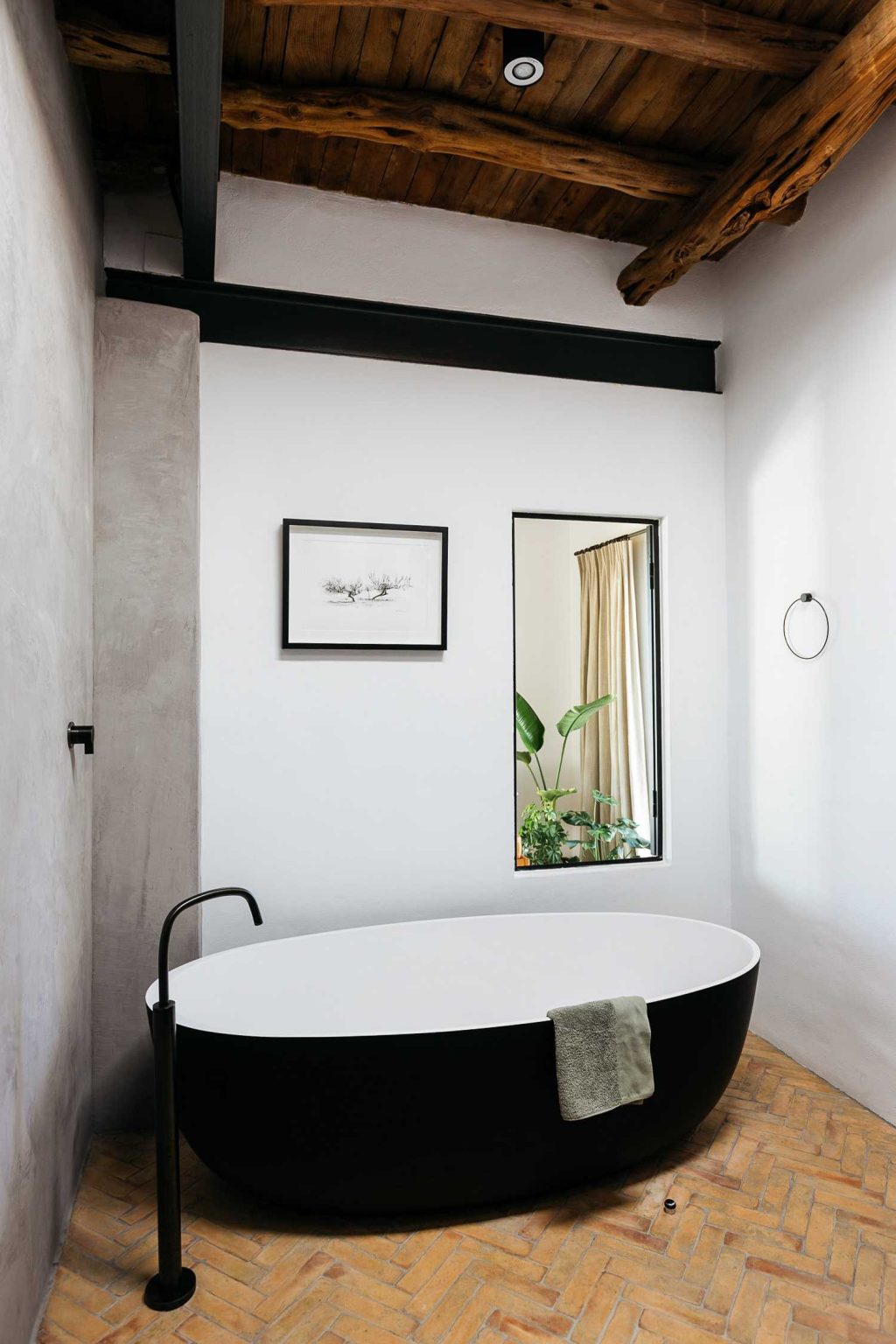 Boost Your Bathroom's Beauty: How to Choose the Perfect Bathtub
---
If you ask me, every bathroom deserves a bathtub. And no, a small bathroom is not an excuse not to bring a beautiful bathtub in. With today's space-savvy bathtubs designs, everyone can find a compact model that fits perfectly in their space. And even though a shower is the fastest way to get clean, having a bathtub is a nice alternative for those days where you just want to take it easy and relax a bit. A bathtub is more than just a space to wash, it can be a truly soothing and personal experience.
Plus, there's no better way to add some life into an old and tired bathroom then replacing an outdated bathtub. A beautiful new bathtub can have the power to make your bathroom feel fresh and luxurious without having to remodel it. If you're ready to bring in this element, here are some factors to consider to make the right pick.
Look for the Right Type
Browsing home improvement stores, you'll come across a variety of bathtubs. What type is right for you depends on the statement you want to make as well as the amount of free space you have. For instance, freestanding and clawfoot types will boldly occupy the central position in the space. Because of this, they also tend to have a more decorative design. So, if you're looking for a centerpiece for your bathroom, such a model will be a perfect choice. Freestanding and clawfoot bathtubs can be installed in any space as they don't need connecting walls. But their downside is that they can take up space and restrict the freedom of movement in the bathroom, and as such, they are more suitable for larger bathrooms.
On the other hand, if you're looking for a more space-efficient model, a corner bathtub is the best solution. As the name suggests, it can compactly fit in any corner of the room. By placing the bathtub into a corner, you'll have more free floor space to move around easily. If you have space and you are looking for a tub that can complement a vintage style bathroom, a clawfoot is perfect due to its Elizabethan era vibe.
Shape matters too
Tubs come in all kinds of shapes, with oval and rectangular being the most common ones. Rectangular tubs have a more traditional vibe, whereas oval models tend to contrast nicely with the sharper corners and edges of the rest of the room. Oval tubs look best when they're freestanding. But what shape is right for you can also depend on personal preference. For instance, a tub that lacks corners usually feels more comfortable to use. Additionally, some tubs can be slightly angled on one side to provide support for your back and neck as you lie.
Choose a Suitable Material
When choosing a bathtub material, there are many factors to consider – from the design of the space to your budget, durability, and maintenance. Contemporary bathrooms can benefit the most from an acrylic or fiberglass tub. These materials are lightweight, which makes them easy to install. However, they are also more likely to get damaged compared to other tub materials, so, make sure to take care of your tube properly. Acrylic and fiberglass tubs are usually the least expensive options and come in a wide range of colors, allowing you to want to make a unique bathroom statement.
On the other hand, if you want a tub that is less likely to get damaged, look for a heavier model with metal or enamel at its core. Cast-iron and copper tubs are a great choice when durability is concerned. Also, cast-iron tubs are great for preserving heat, which means you can enjoy your warm bath for longer. A clawfoot tub made of cast-iron or copper can be a great touch in a vintage style bathroom. These types of tubs are generally more expensive than acrylic and fiberglass.
Plan to add a shower?
Of course, taking a bath means setting some time aside, and in today's busy world this can be often hard. Considering this, many tub owners will want to install a shower too. There are many types of showerheads to choose from. If you're looking for nothing but convenience, installing a hand shower is the right choice. This way, you can use the shower to clean yourself without getting your hair wet. Plus, people with different heights can use the same shower.
You can also choose a wall-mounted or rain showerhead. However, these aren't as practical as hand showers as they can't be moved. When adding a shower, you may also consider getting a glass screen to prevent the water from splashing all over your bathroom tiles and other elements. As opposed to a shower curtain, a glass screen looks a lot more elegant and is also easier to clean and less prone to attracting mold, which you want to keep away from your bathroom.
Do You Want Extra Features?
Some tubs can come with a variety of extra features that can make your bathing experience extra special. Like for instance, whirlpool models. A whirlpool model can offer you a complete spa experience at home. Featuring things like micro-bubble jets that make the water champagne-like, foot massage jets, in-line heaters that continuously warm up the water and multi-speed settings to tailor your experience – whirlpool tubs are the pinnacle of luxury. There are also tubs with integrated underwater LED lights that can make your baths a colorful experience that can transform the mood. This can be some form of chromotherapy. For instance, you can turn on the blue light for a soothing experience or the red if you want to create a more romantic mood.
Don't Forget Size
The size of your bathtub should fit your body so that you can use it comfortably. Also, make sure that it's not so big that your current water heater can't manage to fill it up. Having a 200-liter tub with a 150-liter water heater can leave you a little chilly.